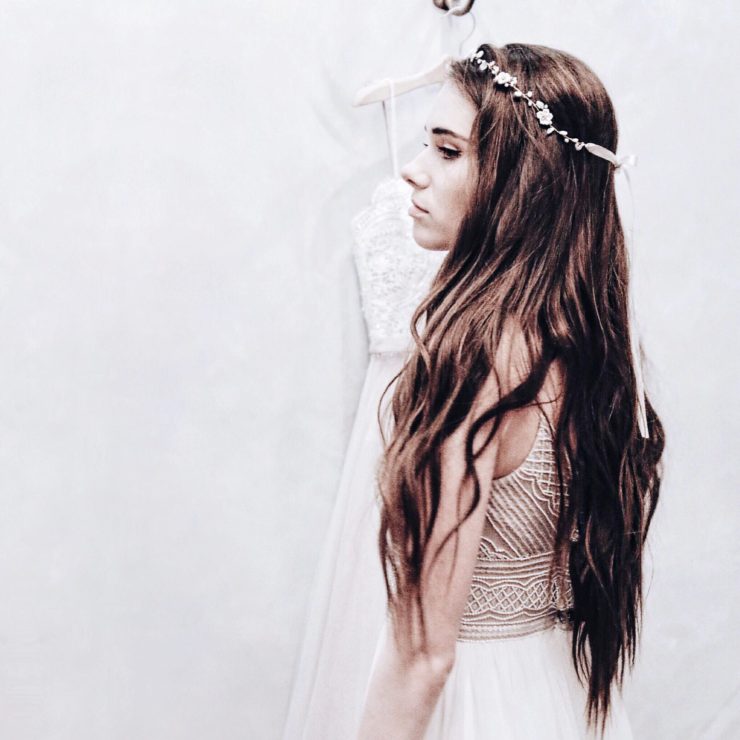 2016 has easily been my favorite year yet, filled with so many changes and milestones. Throughout my entire life, specifically the last four years of college, I dreamed of the year I would graduate, move into my first place, plan my wedding, get a new car and start my career. I was blessed to experience all of those amazing things this year, each being such a huge reward and milestone that I've been working toward for such a long time.

More specifically, here are some highlights of 2016:


February 3: Justin and I celebrated our two year anniversary.

February 14: We finally got to spend our first Valentine's Day together in the same state (Justin was always out of town at a swim meet every year).

March 26-April 2: We embarked on our first trip together for spring break to visit my family in West Palm Beach, Florida. Watch our first little travel diary video here.

May 20: Justin turned 23.

May 21: We both graduated college — Justin with a Bachelor of Arts degree in secondary education and pure mathematics, and myself with a Bachelor of Arts degree in public relations.

May 21: Justin and I officially moved into our first apartment together — yes, on graduation day!

Summer 2016: We began planning our wedding.

June 1: I started my first non-intern full-time PR position at an agency.

June 5-10: I went on the trip I always look forward to: my family reunion! This year it was in Pigeon Forge, Tennesse and we all celebrated my cousin and I's college graduation.

July 23: I retired the car I'd had since I was 16 and my parents surprised me with a new Jeep that I've always wanted as a graduation gift!

August 26-28: I went on a fun trip with my mom, maid of honor, and a friend to visit BHLDN Chicago and buy the dress of my dreams!

September 1: I celebrated the one year anniversary of my blog, my biggest passion.

September 6: I turned 23.

October: I changed my hair — I chopped off seven inches and finally added some color to it, which was something I'd been thinking about doing for a long time!

December 16: We celebrated our one year engagement anniversary.

December 25: Justin and I celebrated our first Christmas together in a home of our own!



...and so much more!
Time truly flies by faster and faster the older you get. Looking back on last year's New Year's resolutions, which you can read here, I couldn't be happier with everything I've accomplished. Here are the goals I set last year and how I plan to expand on them this year.
Collect moments.
At this time last year, I vowed to put significance on every moment of my life, even the small ones, and to be aware that I'm living in a moment at every second. I want to cherish the small moments of laughing at a silly movie with Justin or catching up with a friend just as much as the bigger moments, like going on exciting trips or achieving lifelong goals. I set a goal of documenting more of my moments, which I feel like I definitely have this year. I've strived to be present even in the typical everyday activities and to truly cherish even the simplest of pleasures. 

To build on this in 2017, I want to capture more of Justin and I's everyday lives because these are the moments we'll want to look back on and remember years down the road when it was only the two of us. There's something so beautiful about starting a life with someone and I'd love to document more of it with videos, photos and stories to reflect on forever. 


Love myself.
As a virgo and just an overall "critical" person, I'm always looking for ways to become a better version of myself. Last year I set a goal of celebrating all of my successes, no matter how big or small. I do think I've successfully become more focused on everyday small victories, rather than only chasing the big picture — it's so important to have a balance of both.

I want to strive to give myself more credit this year and remind myself that I don't have to be taking HUGE steps everyday to get to where I want to be. Small steps are important too and are apart of the journey. :)


Cleanse my body and my life.
In 2016, I promised myself that I would cleanse my life by removing anything (or anyone) from my life that wasn't positive and uplifting, and I'm happy to say that this has been a huge success. I also set a goal to cleanse my body by cutting back on low quality foods, which has been a pretty easy adjustment due to the fact that I'm no longer in college! I craved fast food every day in college, and now I only wish to have it about once every couple weeks. Now that we have a kitchen and have finally abandoned dorm life, I absolutely love enjoying home-cooked meals at home with Justin where we can eat together, relax and talk about our days. 

A big goal of mine this year is to eat more balanced meals and consume 3x as much water as I am now. I think making these changes will give me more energy and will help cleanse my body and keep me at my best physically. Right now I plan to start working out with Justin in the spring so we can look our very best in those ever-so-essential honeymoon photos, so wish me luck on that! 

Create.
I wanted to put my focus on my creativity this past year, which I definitely did. I strived to come up with unique blog post ideas, which always ended up being some of my favorite posts. 

I want to become more self-sustained this year, and by that I mean I want to build my own brand and start to make a strong business out of it. I want to expand my creativity even more in 2017 by doing something I've began and haven't followed through with for a few years: owning an Etsy shop! My plan is sell some of my creations and use Etsy as a testing platform to see how the shop does. I hope to transition it off of there and manage it on my own down the road — but that's quite a long-term goal, of course. I'll keep you guys updated on this. :)


Grow.
Growth is a natural change, and I definitely feel like I've grown in 2016. Post-grad life has been an adjustment, and I know that I've grown so much because of it. With change comes new responsibilities and emotional and mental adjustments, and Justin and I have grown so much individually and together this year and every year.

Just like last year, growth will always be a top priority on my list. As for blog growth, I want to expand my reach and begin dabbling in video, whether that is making specialized YouTube content or vlogging, I'm not sure yet. Be on the lookout for new exciting content!
__________
There is so much to look forward to in 2017, with the biggest event being Justin and I's wedding and the beginning of our marriage. I can't wait to start our married life together, document our moments, cherish each other and everyone we love, and achieve our goals individually and as a unit. 

As always, thank you so much for following along with me and supporting my blog. I can't wait to take you along with me on what I have in store for 2017, including a fun collaboration series with Carrie of carrieelise.com!


On a complete side-note: I GET MY FIRST EVER NEW YEAR'S KISS THIS YEAR! Justin has been out of town the past two years and every other year of my life pre-Justin was filled with missed opportunities (kidding, sort of... but no I'm kidding) and I couldn't be happier to have him by my side for the first time as we ring in the new year!

What are your New Year's resolutions? Again, you can check out last year's New Year's post here. I have another newsletter going out this weekend, so be sure you're subscribed to my email list!

Happy New Year!