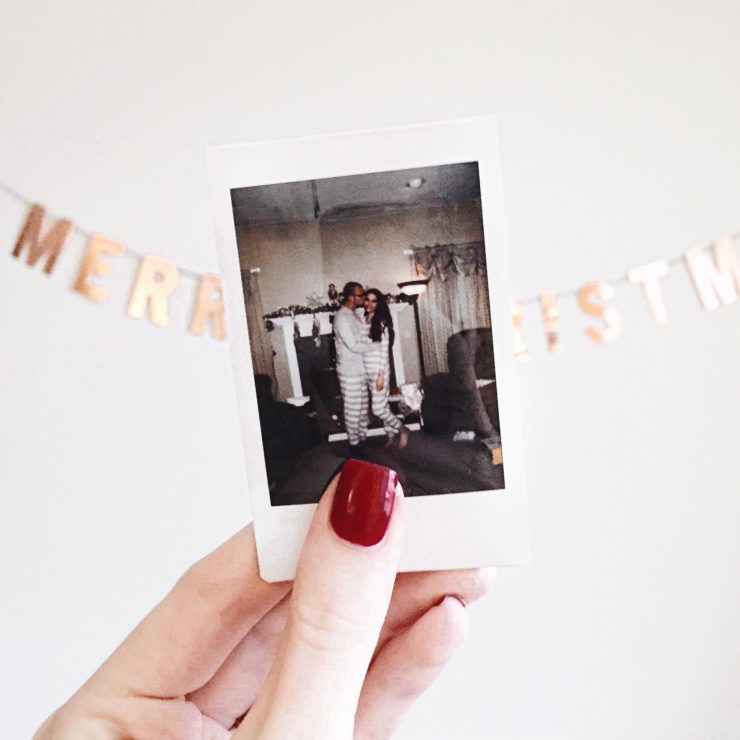 I can't believe Christmas has already come and gone! Justin and I had such an amazing holiday weekend — here's a wrap-up of what we did and how we celebrated.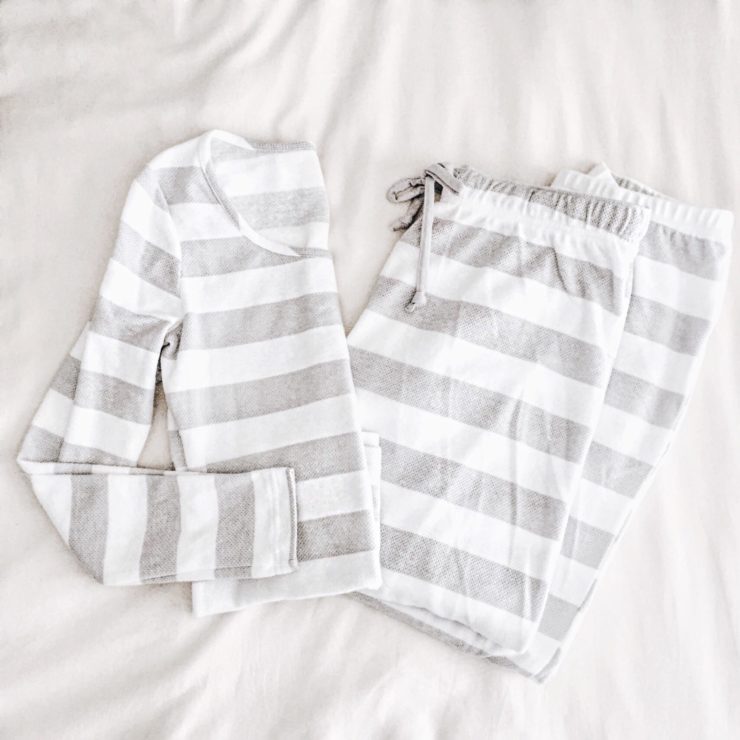 This year's matching pajamas that I ordered online from Macy's ended up being so cozy!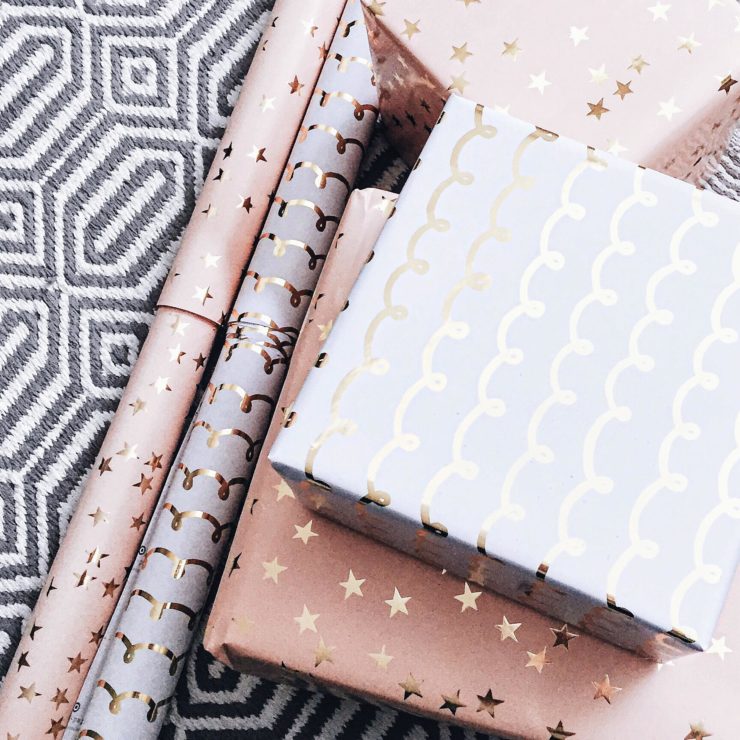 How adorable is this wrapping paper I got from Target?! I'm obsessed.


Justin and I spent Christmas Eve at my parents' house and Christmas day at his parents' house. We stayed the night at our apartment so we could wake up and have our first Christmas in a home of our own on Christmas morning. It was so nice to get to see everyone and I'm now wishing we took more pictures!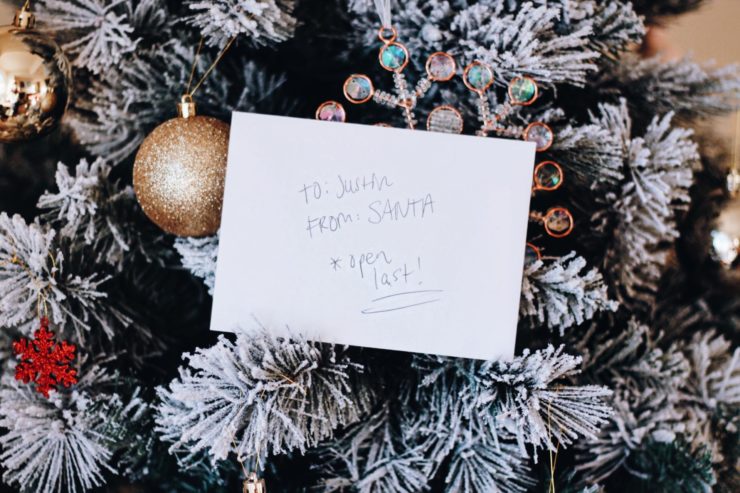 I created a scavenger hunt for Justin to track down his big gift on Christmas morning this year, which was a new compound bow. I've had it secretly hidden in the Christmas tree box in our closet for weeks! Justin is such a kid when it comes to Christmas — he woke up about every two hours that night because he was just so excited. Seeing him go on the scavenger hunt to find the gift he wasn't expecting to get was too cute, so I filmed the whole thing. Did you guys ever do scavenger hunts on Christmas? This was completely new to Justin and I was surprised to hear that he never did little hunts like I did growing up. This is such a fun activity to incorporate into unwrapping gifts, so I definitely suggest setting one of these up next year — it's fun for the whole family no matter who the gift is for!
As for some of the items I received, Justin gifted me two new camera lenses (more on this in a future post) that I can't wait to start using, especially on our honeymoon! I'm loving the new wall decor over our fireplace as well — so boho! He also gave me some colored glass goblets and placemats that I had picked out to use for our wedding table. I'll be incorporating pink glasses as well and I plan to do a dedicated "wedding table decor inspiration" post.
How cute is this Christmas card that my grandma colored and sent to us?! Also, notice that she put "Abby & Justin Armbruster" — I like the way that sounds! 🙂
I hope you all had a wonderful Christmas! The holiday weekend flew by for us and we're so happy we got to spend it with all of our family. Now I'm sick with a mighty cold and I'm incredibly jealous that Justin gets to spend the next couple weeks at home (perk of being a teacher) while I drag my sick butt to work.
Thanks for catching up with us! Check out our Christmas decorations here and last year's Christmas post here.