Hey guys! Winter is upon us, and in Indy that means wearing as many layers as humanly possible. As you may or may not know, I compile fashion trends for each season and do an entire post sharing what the trends are and how to style them. Since winter is now completely underway and we can no longer ignore it (*sigh*), here are this winter's fashion trends for 2016 and 2017 that will keep you just as stylish as you are warm.

BLANKET SCARVES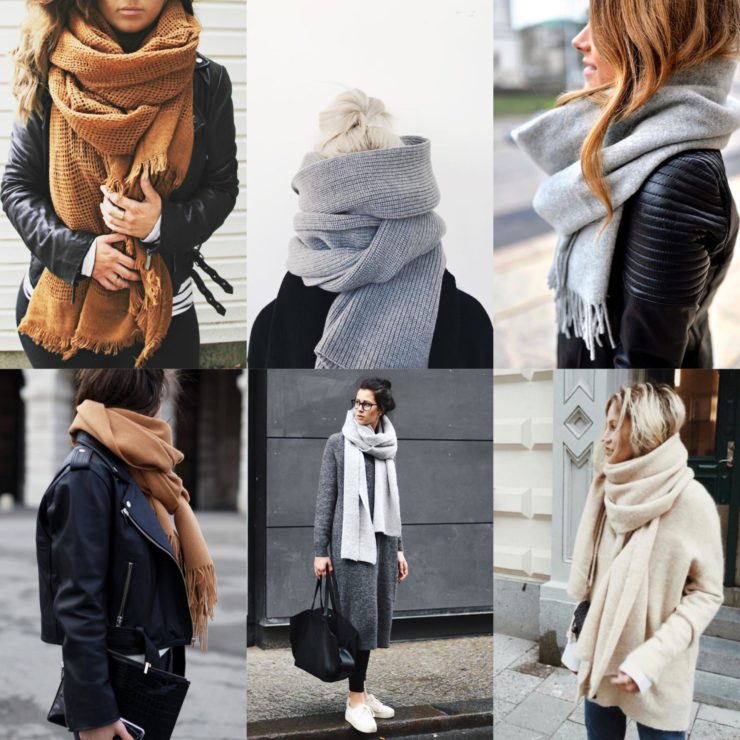 Many of last year's trends (see my post on those here) have carried over to this winter as well, with one of the biggest trends being blanket scarves. These oversized cozy "blankets" you drape on your body are EVERYWHERE! This is one of my favorite trends because it keeps you incredibly warm and they can be worn in so many different ways. This is my favorite piece to throw on when my outfit seems dull and incomplete.
DESTROYED DENIM + RAW-CUT JEANS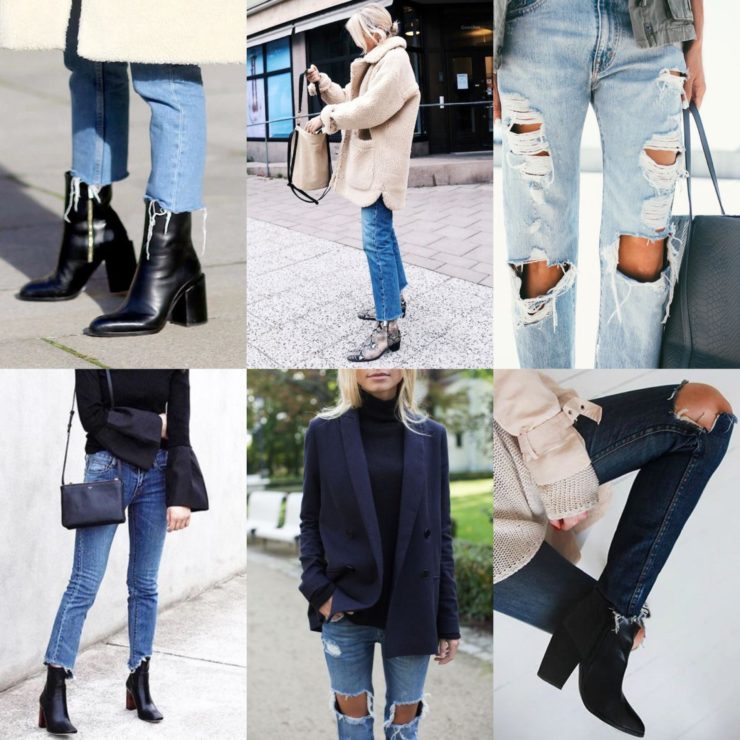 Whether it's boyfriend or skinny jeans, raw-cut and destroyed denim is a hit this season. This is one of my latest style craves because I love how edgy and carefree it looks. I've been a skinny jeans girl for years, but I picked up my first pair of distressed, raw-cut, high-waisted boyfriend jeans a couple weeks ago and I have to fight the urge to wear them every single day! Seriously though, I'm wearing them right now as I'm typing this — I love them! I like pairing them with a statement belt, cropped sweaters and oversized cardigans.
FAUX FUR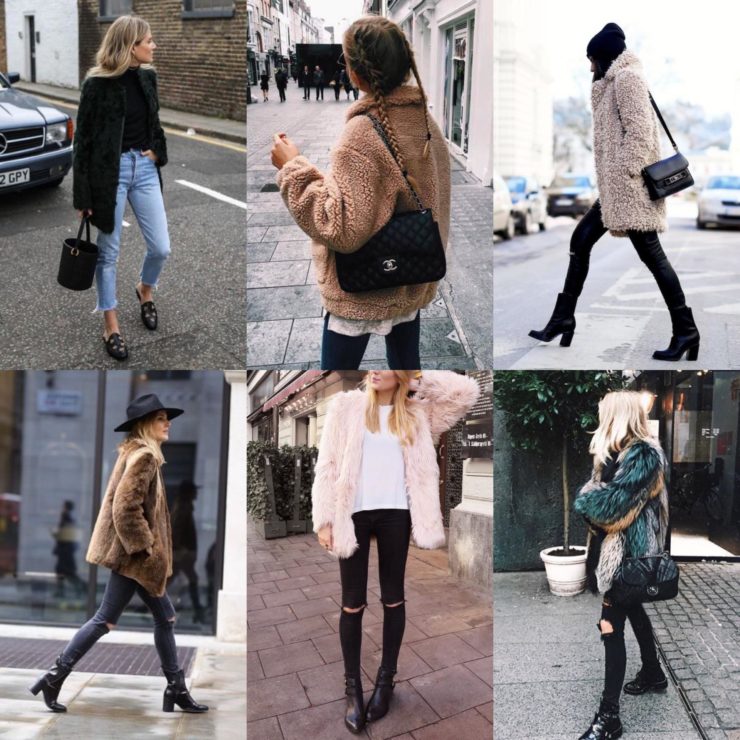 This is a trend I didn't expect to love, but I'm into it! I love how much texture it adds to an outfit, usually styled with distressed denim and a simple fitted top. If you're afraid to dive into the fur trend and fully commit to it, pick up a simple, neutral fur coat from an affordable fast-fashion store like Forever 21 so you can try it out. You can start by choosing a jacket that is less furry, and then build it up from there if you happen to fall in love with it (which I think you just might). So chic.
POM-POM KNIT HATS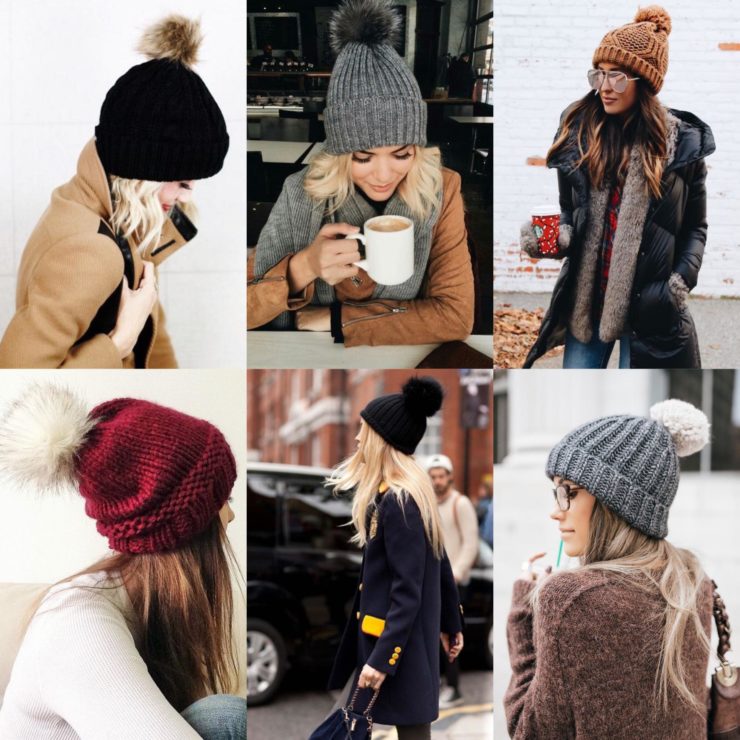 Ladies, this trend is here to save your bad hair day! Knit hats instantly make any simple outfit cuter and cozier, making it the perfect winter accessory. It's also great for days that you don't have time (or simply don't want to) wash your hair. I have blush, cream, periwinkle and tan knit hats that I rotate depending on what I'm wearing. I suggest stocking up on a couple neutral colors as well as a couple fun colors, like pastels, maroon or mustard (a hit color this season).
ANKLE BOOTS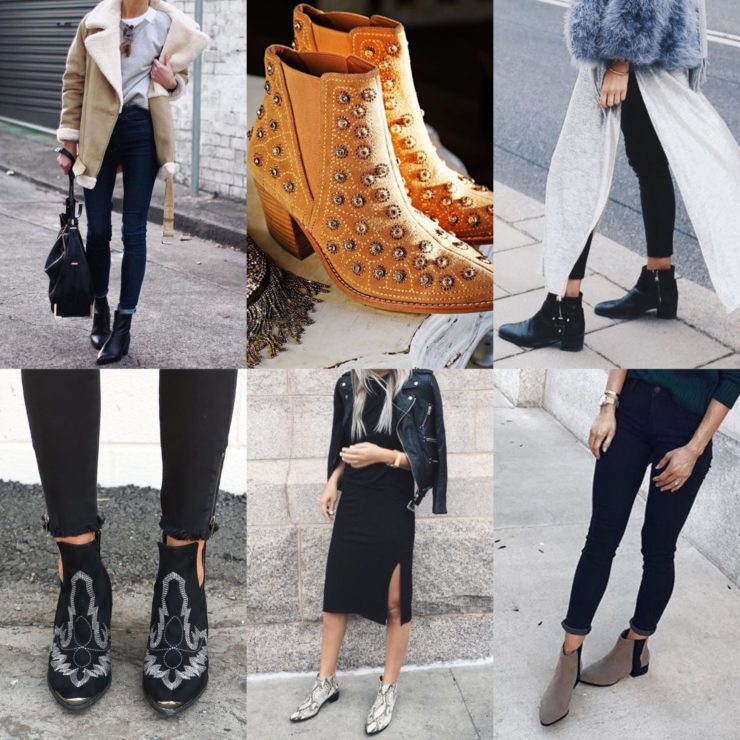 This trend isn't disappearing anytime soon and that's fine by me! Ankle boots look great with literally everything, from dresses to skirts and jeans. These little boots can be the perfect statement piece, so I suggest having a pair on file in a cool color, pattern or texture to help make the most basic of outfits look so well planned. I picked up a simple black pair from Forever 21 a few weeks ago that I'm really loving, so I'd suggest looking there! Forever 21 is the mecca of fashion trends.
BLUSH ACCENTS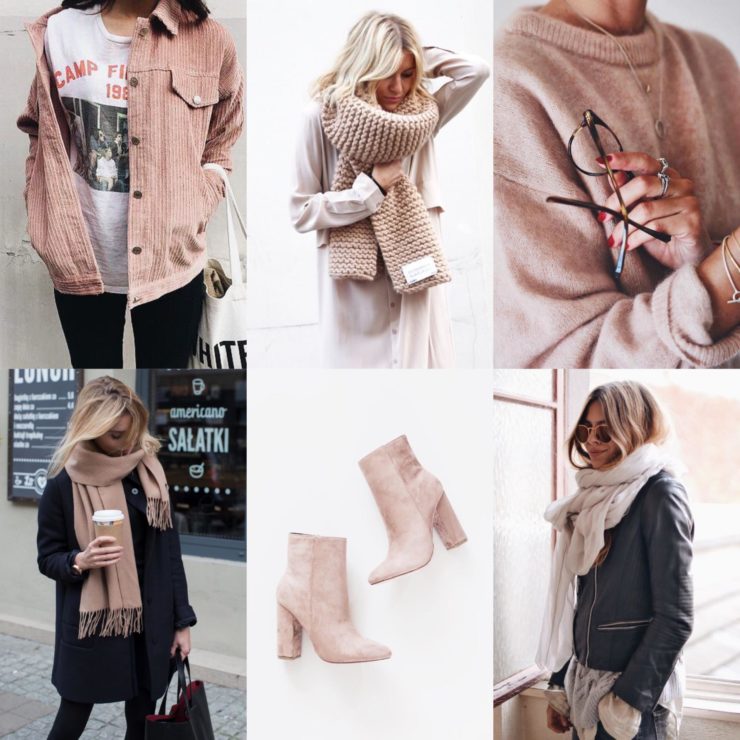 Like many of you, I'm absolutely in love with 2016's "it" color: blush! Give me blush 

everything

! Neutral outfits are always classic, but a blush accent adds a fun pop of color to your day's overall look. Some awesome blush accessories to add to your closet are mini backpacks (a huge trend this year!), scarves, hats, mittens and over-the-knee socks. My favorite color combo to sport is blush, cream and white for a soft look.
OVERSIZED EVERYTHING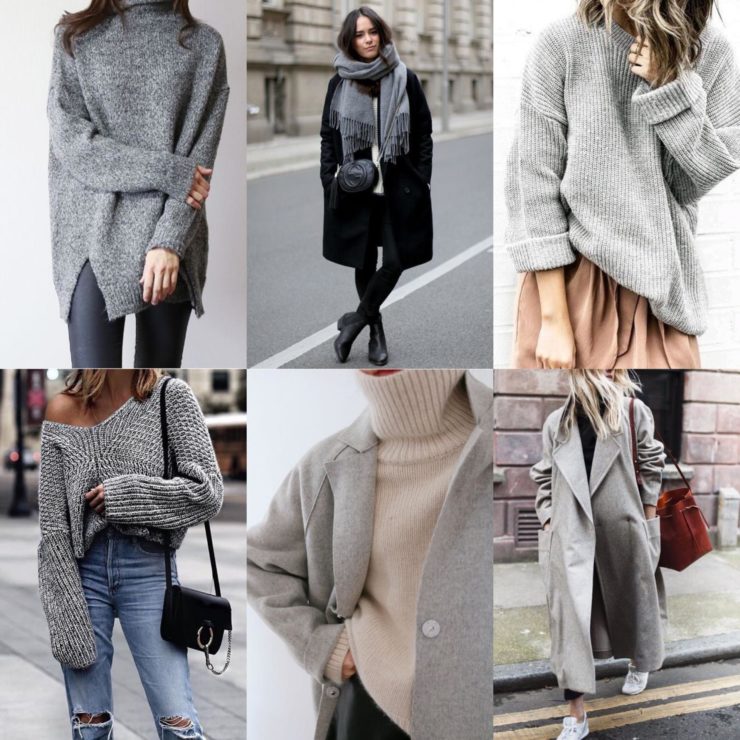 This one's always a constant for the fall and winter seasons. There's nothing better than pairing an oversized sweater or coat with fitted pants because it creates such a flattering silhouette. I also stand by "the more fabric the better" on crazy cold days like we've been having here in Indy lately! I'm on the hunt for the perfect oversized coat like the back one above.
__________
What are you wearing this winter? Which of these fashion trends is your favorite? Look out for another new post here tomorrow!

Want more? Check out my previous trend posts:
 Fall 2016
 Summer 2016
 Spring 2016
 Winter 2015-2016
 Fall 2015