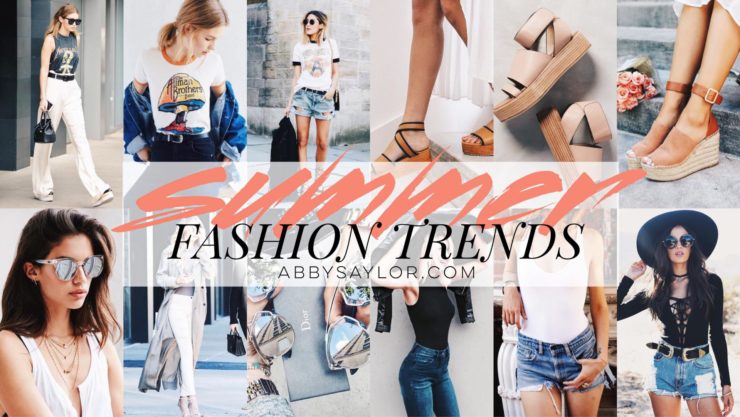 As of this week, summer is officially HERE, which means it's time to rotate your closet and break out those hot weather clothes — which has been long overdue if you've been baking in 90 degree weather for weeks like myself. Here are some summer fashion must-haves your wardrobe needs this year!
 
BODYSUITS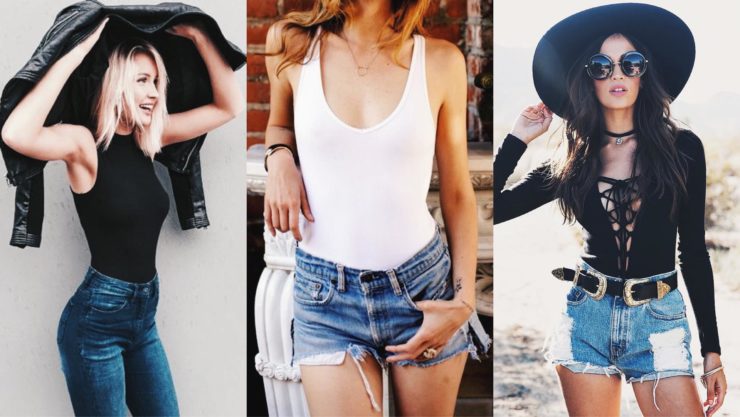 These are all over online stores like Urban Outfitters this season. Bodysuits help you achieve the look of a fitted, tucked in top into a pair of jeans, shorts, or skirt with EASE! Bodysuits can be very figure-flattering when paired with high-waisted bottoms, drawing attention to the waist (plus making it appear smaller, of course!) and elongating your legs. I shared a few of my favs on snapchat the other day, so be sure to follow me for fashion updates + outfits (not to mention oh-so-necessary pics of what I'm eating, funny things Justin does, and home decor updates): abbysaylor

CHOKERS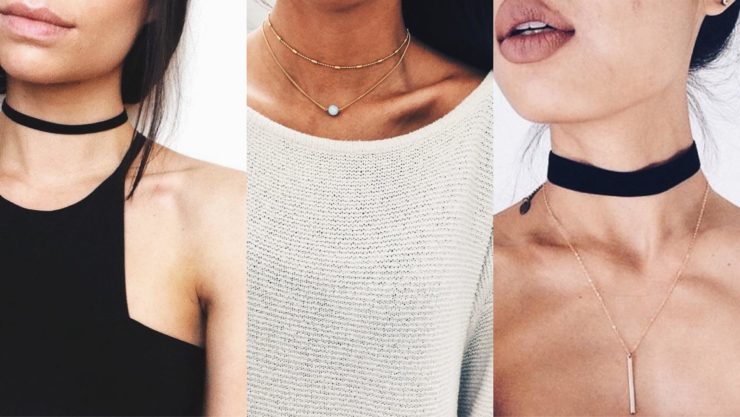 Chokers came back to the fashion scene at least a year or so ago and they're not going anywhere this summer! Some standouts include black suede, lace, and chunky metal ones with fringe-like accents. Chokers are representative of the ever-so-memorable 90s grunge phase, which has continuously been coming back to today's fashion scene. Chokers can be styled with everything, including lazy day t-shirts and "fancier" looks.
GRAPHIC TEES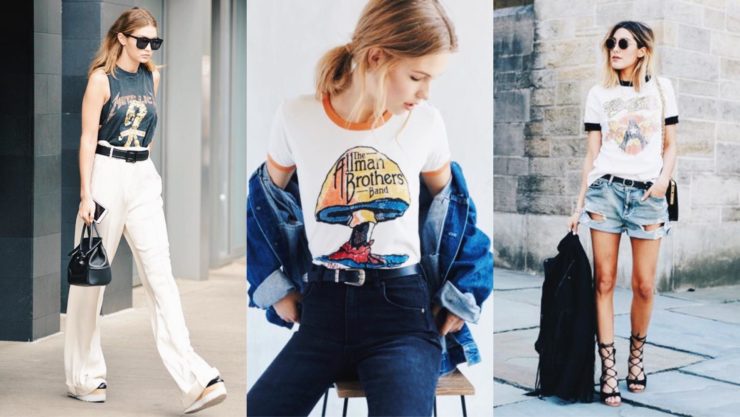 This is one of my favorite trends, which I honestly never would have guessed I'd end up loving. Pairing band tees or shirts with sayings on them with jeans, skirts, or shorts adds a conversation starter to your outfit. Graphic tees are a fun way to add your personality into every look you wear. Graphic tees can be thrifted or distressed for a vintage look. I love the tucked-in shirt with high-waisted pants and a belt combo!

PLATFORM SHOES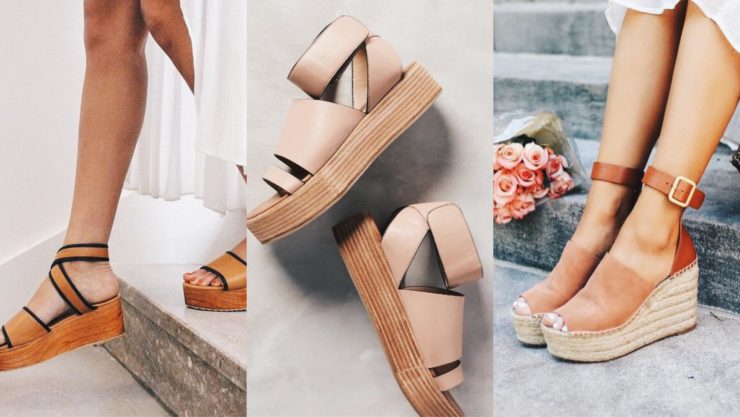 Short girls are rejoicing (not me since I'm 5'10, but you get the idea). I was not a huge fan of this trend when it first arrived (otherwise known as "creepers"), but it's definitely growing on me! This is an easy way to add height and draw attention to your legs. This just screams 70s vibes!
MIRRORED SUNGLASSES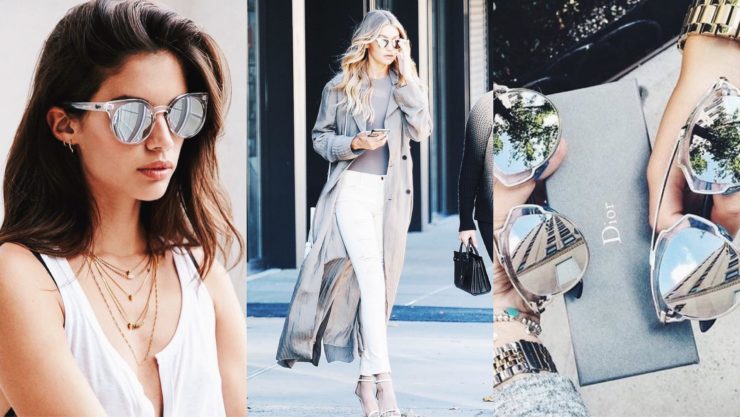 I've been seeing these all over Instagram and blogs, the frame styles typically being some form of aviators or large framed cat-eye. I'm personally a fan of the rose gold ones, but you can get any metal shade that matches your typical wardrobe or jewelry. Pick up a pair from an inexpensive store like Forever 21 or Windsor if you want to test out the trend without financially committing to it!

MINI DESIGNER BAGS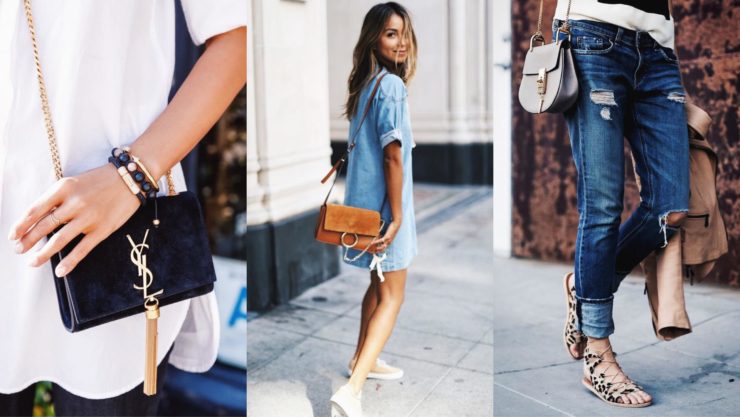 Petite designer bags ranging from YSL, to Chanel and Chloe are all the rage this season. For those of us who can't squeeze these collectibles into our budget, there are plenty of inexpensive alternatives out there that create the same look. Structured leather bags with suede and metal accents seem to be the top sellers — you can achieve the look for less by sifting through the bag section of stores like ASOS, Lulus and more!
__________
Many of spring's trends are carrying over to the summer season, so be sure to check out my previous Spring Fashion Trends post as well for more ideas! Of course you don't have to stick to these fashion trends, but this gives you some fun inspiration to try out and revamp your wardrobe this season.

Leave me a comment a let me know what brought you here + how you found this post: Are you a frequent reader? Are you signed up for my email list? Were you referred by a friend? Did you stumble across my blog on Bloglovin', Instagram, Twitter, Google+, or Facebook? I'd love to hear from you!