In the colder months, layering is the name of the game in the fashion scene. I sometimes find myself struggling to come up with new outfit ideas incorporating older pieces that I've had for a few seasons. Simply layering your classic pieces with new, complimentary ones and creating a contrast of different textures easily takes your outfit to the next level. Today I'm going to be sharing with you some inspiration for how to layer and accessorize your fall clothing items. Layering your pieces not only adds warmth, but also creates a plethora of outfit combinations.

Jackets.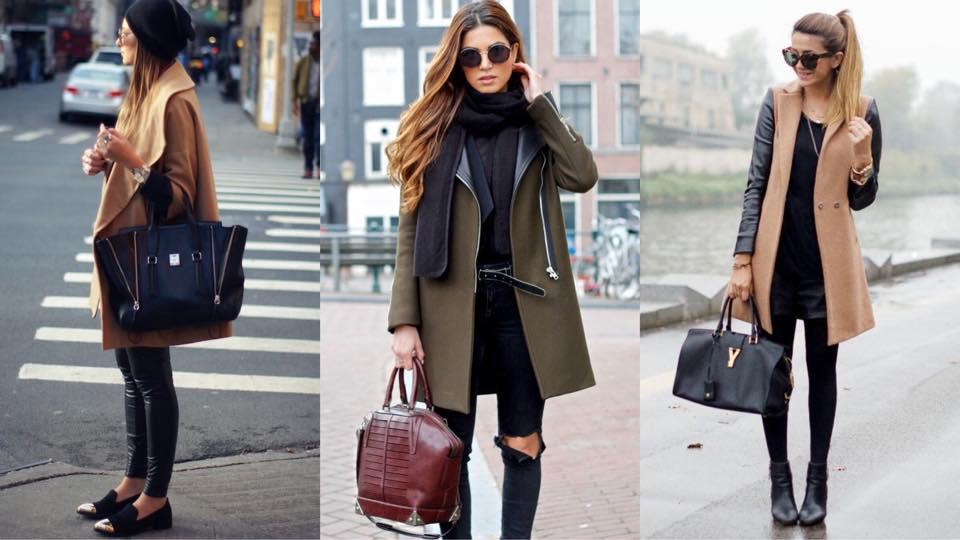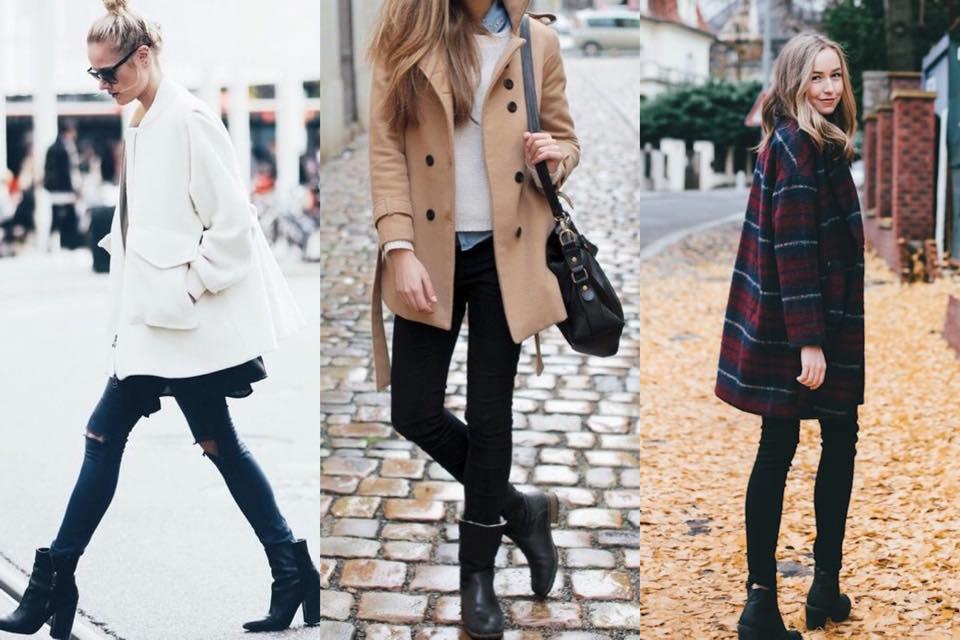 If you live anywhere where it gets remotely cold, a great fall jacket/coat or two is a necessity. Longer coats along with the classic leather jacket appear to be the trend this season. A staple coat can easily be layered over a cute sweater, button down flannel, or a top tucked in to high-waisted pants. Wearing fitted pants with an oversized jacket balances out the look without making you appear too bulky.

Scarves.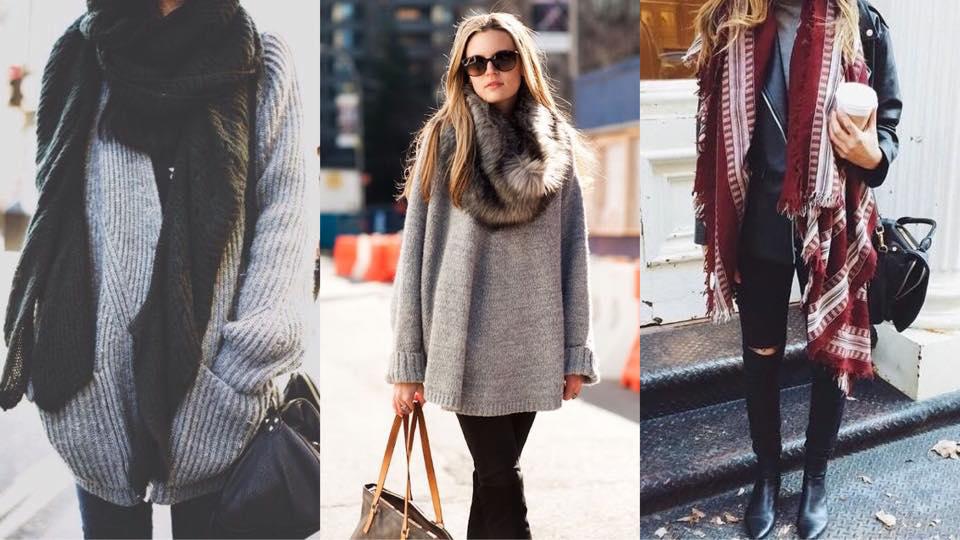 This one is simple, but can be incorporated into your outfits in so many different styles. When you're shopping for new items, keep your eye out for scarves that can be worn in many ways. For instance, choose long scares that can be tied, wrapped, or simply draped around your neck to mix up your look. It's also important to have a few different patterns and textures in your stash, like this gorgeous faux fur scarf or the striped red one to use as accent pieces.
Simplistic jewelry.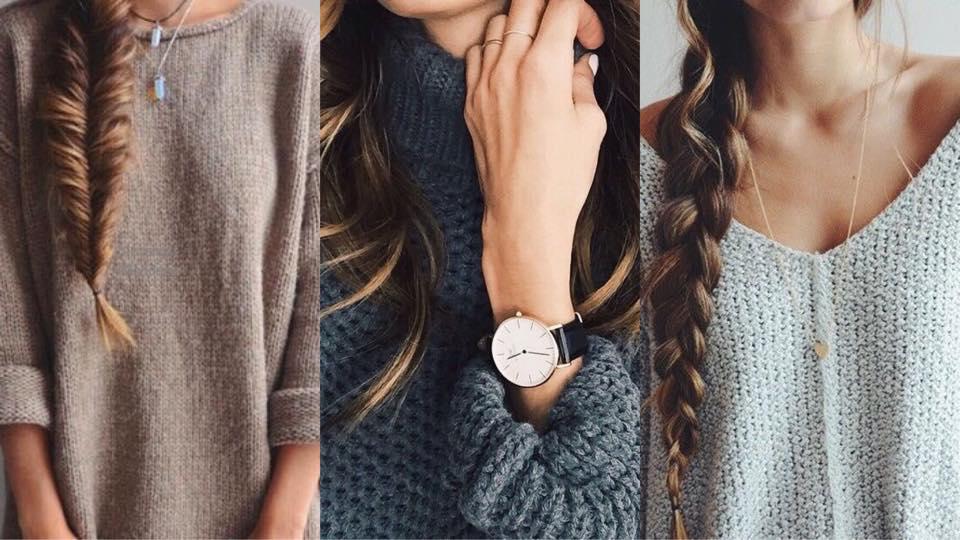 Sometimes less can be more! For some outfits, especially those that include large chunky sweaters, simple jewelry can be worn as a complimentary piece without competing with the outfit. I've been really into layered necklaces and watches lately. As for watches, leather bands with simple, slightly oversized, minimal faces are on trend.

Extra pieces.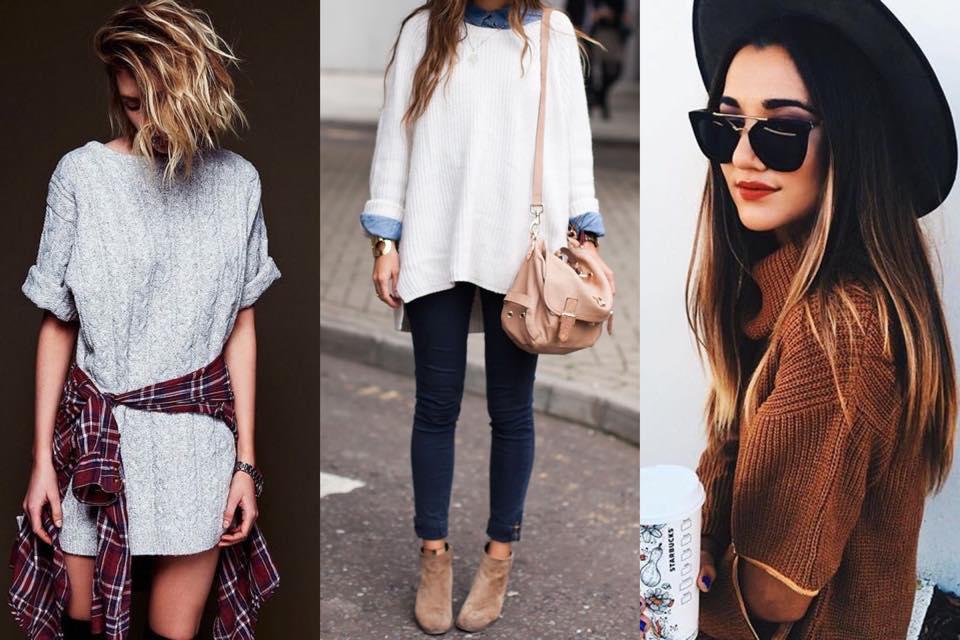 Other items in your closet like hats and flannels can serve as the perfect layering pieces for outfits that look a bit unfinished. Tying a flannel around your waist, wearing an exposed oxford button-down under your sweater, or popping on a wide brimmed hat instantly makes your look appear more fashionable and put together.
What layering pieces are you loving this season?