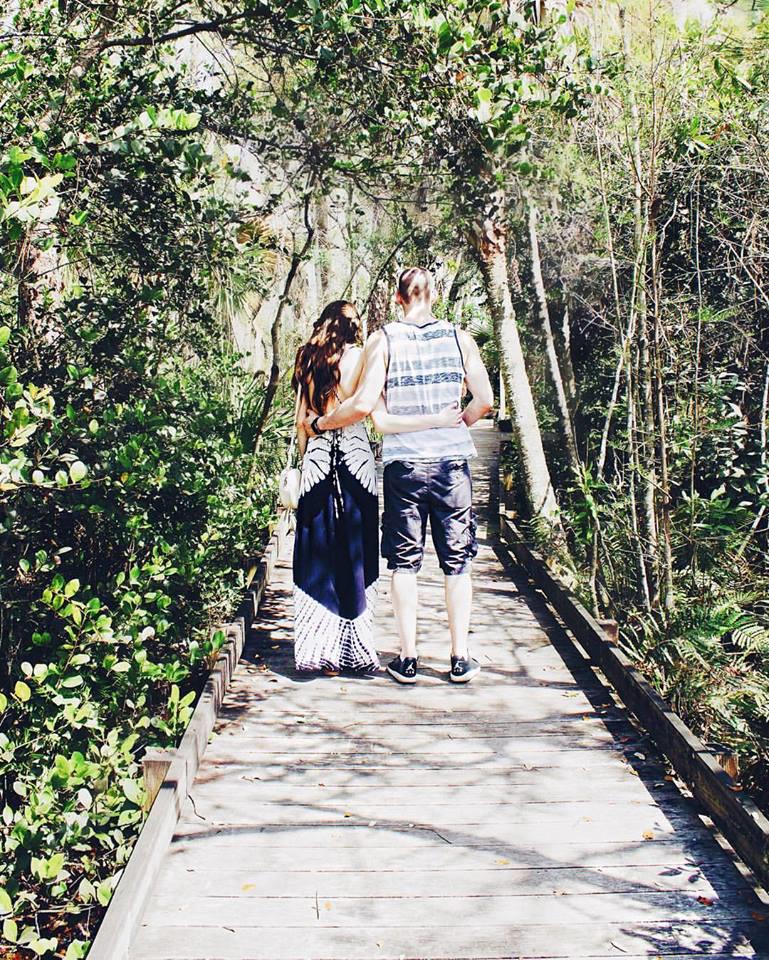 Yesterday, March 2, 2017, marked 100 days until our wedding: AHHH! I can't believe it's getting so close and I'm getting more excited and anxious for it to be here as each day passes. Today I'm updating you on where we're at on wedding planning at this three-month pre-event mark, recent items we've crossed off, what's next on our list + more!

Below is where we currently stand on wedding planning. Be sure to read my previous update (6-month countdown) to catch up.
NEW ITEMS COMPLETED:
Catering — I'm so happy to have this nailed down because I didn't have any specific ones in mind when I started wedding planning, which made the selection process a little difficult.
Honeymoon — This has been scheduled for the past month and we're so excited! If you don't know where we're going, find out here.
Bridesmaid dresses — I've selected the dresses I want and three out of my five bridesmaids have their dresses. The other two are waiting on their size to come back in stock.
Bridesmaid bouquets — I practiced doing these on my own a couple months back and now I'm confident I can do these myself! Making bouquets is so much fun for me and I plan to do a blog post and video on how I make them.
IN PROGRESS:
Decor — Ideas have been saved, I've purchased some things and I'm in the process of DIYing a few decorations. See one of my decor projects here.
Bridesmaid gifts — I've purchased one item for everyone so far, but I have a few more in mind that I need to get. Read my post on gift ideas here.
Invitations — A design has been selected, but I need to finish putting together our RSVP site, secure an official time (likely 6:30 p.m. for the ceremony), order the invites and get them sent out.
Wedding party's table decor — We know have eight of the twelve goblets and all the placemats for everyone. Next I need to order four pink goblets and other small items to finish off the table. Read my post on table decor here.
Bridal shower — A couple mothers and bridesmaids have taken on the role of planning this for me, which I'm so thankful for! We're continuing with the garden party theme with pastel and earthy tones + cacti, succulent and flower cupcakes from the baker who's making our wedding cake.
Makeup artist — I believe my mom and I have selected the one we'll be using, but we'll need to do a test run just to be sure.
Hairstylist — My regular hair stylist will be doing me and my bridesmaids' hair for the wedding, so we just need to choose styles and do a test run on me. Read my post on bridal hairstyles here.
Boutonnieres — We've decided to get these from a wholesaler like Kroger. I need to narrow down the style I want, but I do know they are going to be very simple.
Music — I've selected the special songs for our wedding day (you can listen to them in my wedding playlist here), so I just need to go online and add them to the website that our DJ provided.
Registry — We've signed up and started adding items to our list, but we're not finished yet. You can read my wedding registry checklist here if you need ideas.
WHAT'S NEXT:
Officiant — We met with one so far that wasn't the right fit for us, so we're going to get in contact with a couple that our venue suggested and go from there!
Book hotel rooms for wedding day prep — We'll only be allowed to get into the venue 2.5 hours before the ceremony, so we've decided to reserve hotel rooms to cut wedding-day stress and to stay the night with my bridesmaids the night before the wedding! 🙂
Guest book — I haven't decided how I want to do this yet, but I'd like a book and/or a creative way for guests to sign-in at our wedding. Let me know if you have any fun ideas!
Cake topper — This is toward the top of my to-do list because it's something super easy to cross off. I've saved a few that I like on Etsy, so now I just need to choose one and order it!
Bridesmaid shoes — I'm searching for nude, 3(ish)-inch chunky heel shoes that would be cute for summer. I've found a few that I like on Steve Madden, so I might go with those.
Videographer — I never really thought about getting a videographer, but my mom presented that idea to me a few months ago. If you know anyone who is just starting out or would like to collaborate for advertisement via my blog and IndyBride2B, let me know!
Groomsmen suits — We've decided on grey suits and I believe I'll have the guys in blush and nude ties. I'm leaning toward putting Justin in a nude tie with a pink boutonniere, and the rest of the guys in blush ties with white boutonnieres… but we'll see! We plan to get these taken care of in March or April.
Groomsmen gifts — I'll leave this up to Justin of course, but I don't think he's started looking into ideas yet.
Bachelorette party — I need some ideas for this one! I think it would be fun to have a cute brunch at a place like Cake Bake Shop and go get our nails done for the wedding. I also think it would be so awesome to go on a little getaway trip, within a reasonable price-point, of course. Any ideas?
Bachelor party — Nothing has been scheduled yet, but I think Justin wants to go camping with the guys — Sounds like the ultimate guy-trip to me!
I'm feeling good about where we're at on wedding planning, but there are definitely a few items I want to cross off within the next two weeks: officiant, registry and invitations.
It's getting more and more real. Addressing myself as a Mrs. and a wife soon is so crazy! Though Justin and I made a lifetime commitment to each other a long time ago, making it official is just that more special. I'm really trying to cherish and enjoy this time before our wedding because it's so special and exciting, and will only happen once.
I hope all of my other bride-to-be's out there find this checklist to be helpful. You can catch up on my wedding planning journey by reading all of my wedding-related blog posts here and on IndyBride2B.com, where I give advice and planning ideas biweekly. Look out for a post on our invitations and my top picks from Minted here on my blog in a few weeks — I can't wait to share them with you!
Watch my new vlog below to see where we're registering for our wedding, items we've put on our registry, plant shopping with Justin at Home Depot last weekend, adding cactus/succulent shelves to our apartment + more!
Thank you so much for reading & have a great Friday, everyone!