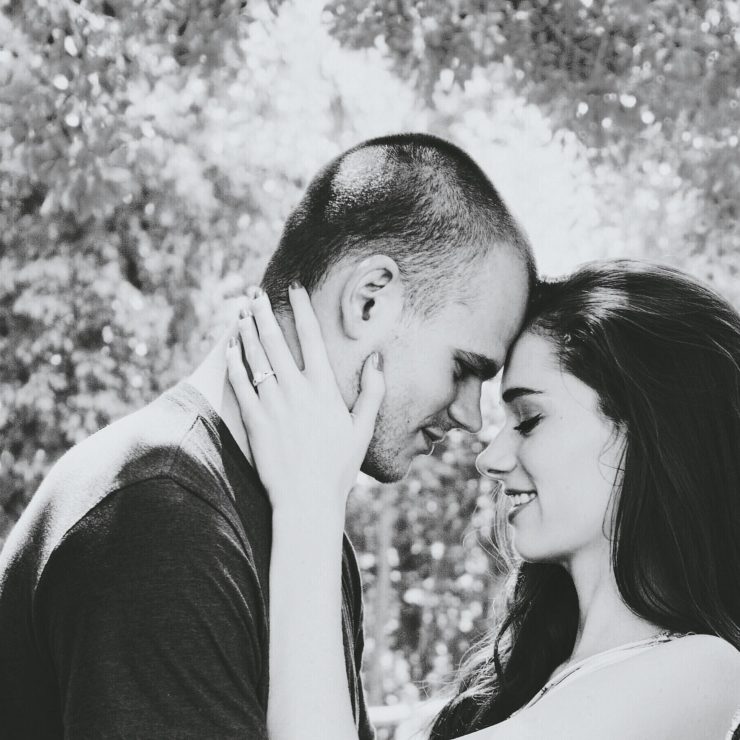 After countless days spent scouting wedding venues and considering what month and day is best for us to tie the knot, Justin and I are thrilled to announce the date and venue we've chosen here on my blog! Those of you who are family or have received save the dates from us this week already know of course, but keep reading for all the behind-the-scenes details on what we chose and how we chose it!

THE DATE
I approached the first initial steps of wedding planning with relief knowing that Justin and I didn't have any particular date in mind to get married, allowing us a lot of wiggle room as scouted for available venues. All we knew is that we wanted a summer wedding for a few reasons: 1) Justin is a teacher and it would be best to do it when he's already off work anyway, 2) the theme and color scheme I have chosen fits the summer season best (more on that in a future post -- stay tuned!), and 3) we knew we wanted an outdoor wedding, so we we're planning to aim for a time where it would be warm and sunny, but not too hot. We're so excited to reveal that we've chosen June 10, 2017 for our big day! AHH!

I thought it would be SO easy to choose a wedding date, especially since I didn't have my heart set on anything, but I was mistaken. I was surprised that I suddenly felt so indecisive and torn when it came down to choosing between two dates, one of which being in July. We ultimately decided on June because the weather is likely to be more mild. I'm so happy with our decision and it's so crazy to now know the exact date I'm marrying my best friend! *heart eyes*
THE VENUE
As I mentioned, we knew we wanted an outdoor wedding, so because of that it was simple to eliminate half the options right off the bat. I also knew I wanted the ceremony and reception to be at the same place, preferably with an indoor/outdoor setup that our guests can float back and forth between, on site parking, and a venue that provides a place for the wedding party to get ready on site or at another location nearby (within 15 minutes or so) -- so essentially a one-stop shop.

As we continued our search, I quickly realized it was going to come down to either a barn venue or a garden venue. I loved the effortless feel of a barn (when decorated properly), and I also loved the natural, whimsical feel of a garden. The barn provided the indoor/outdoor vibe I was going for, while the garden added more light and openness. After a lot of consideration... we've happily chosen Avon Gardens in Avon, Indiana! YAY! It's the perfect fit for us.


These photos are from the day we visited the garden!
There were a few big selling points for me with this venue (other than the fact that it's gorgeous): one being that I knew I wanted TONS of flowers everywhere, so since we went with the garden, all the work is done for me now! I ended up straying away from the barn idea a bit because I knew I would have to tread to stay away from the "country chic" look (which couldn't possibly be further from my style), although the barn I had narrowed it down to (The Barn on Kennedy Farm) did a fabulous job of not portraying that theme and would have been beautiful as well. The garden allows for more light like I wanted, as well as so many beautiful backdrops. I'll be wearing flowers in my hair, so the garden fits just right! It also has open hours to the public, so it's a place we can always come back to & bring our future kids to for photos and what not... you get the idea. :)
__________
I'll have many more posts coming soon on our save the dates + invitations, dress shopping, flowers, cake, decorations, vendors, bridesmaids dresses, and so much more — as well as big tips and tricks I've learned along the way. If you're married or planning your wedding, please share your wedding date/venue down below and how you chose it!

Thank you all so much for reading and following along on our wedding journey! For those of you receiving save the dates, those should be arriving on your doorstep any day now if they haven't already!

Be sure to check out my previous engagement/wedding related blog posts below if you haven't already: