If you're anything like me, you want to enjoy your engagement to your fullest ability and take advantage of all the fun things you can do during this brief period in your life. Being newly engaged is an exciting and overwhelmingly happy time in your life, often causing you to be lost on where to begin as this new chapter opens. Here are some fun ways to kick off your engagement and have fun with it — including everything from ring holders, the beginning stages of wedding planning, and must-have keepsakes!

KEEPSAKES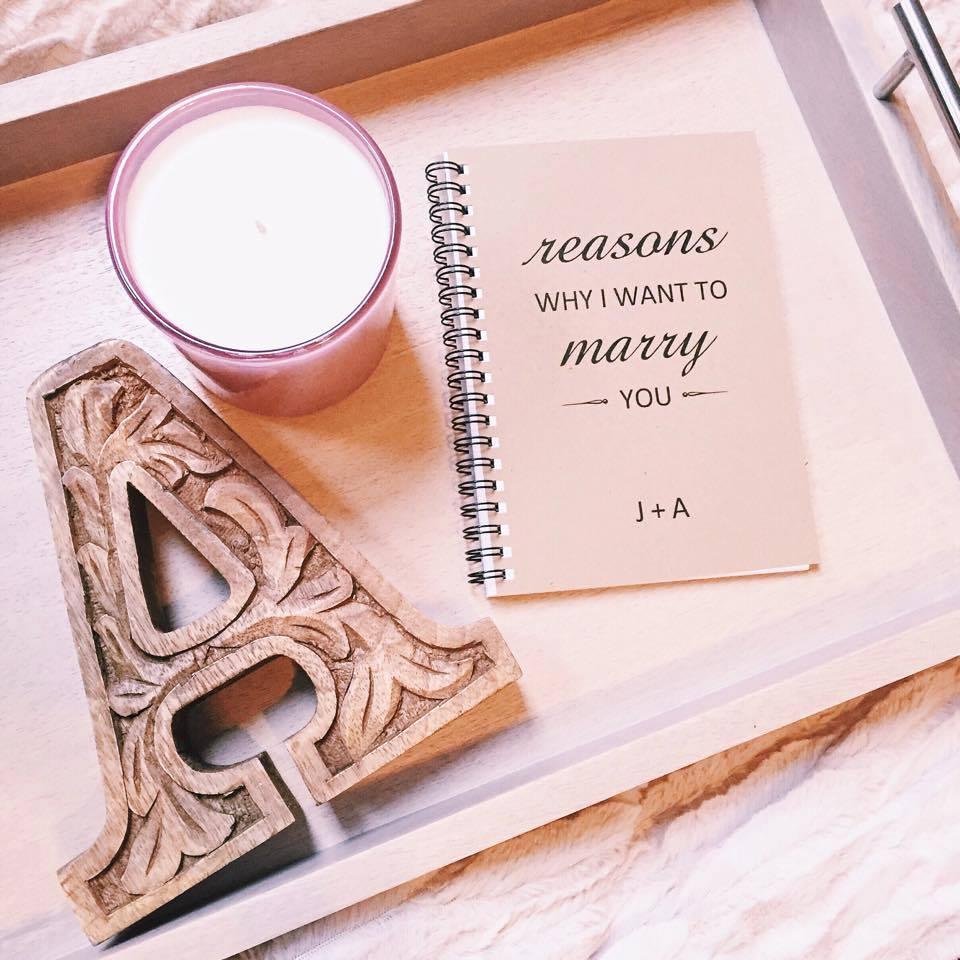 Now that you're engaged, you can now purchase special engagement keepsakes that pertain to you and your fiancé, such as engagement journals and various items with your engagement date printed on it. I purchased these engagement journals for Justin and I from an Etsy store called FlamingoRoadJournals that offers pre-made and custom designs. I had our initials added to the cover for a personal touch. We will write in these journals throughout our engagement and exchange them on our wedding day, which is such a sweet and meaningful idea!
RING HOLDERS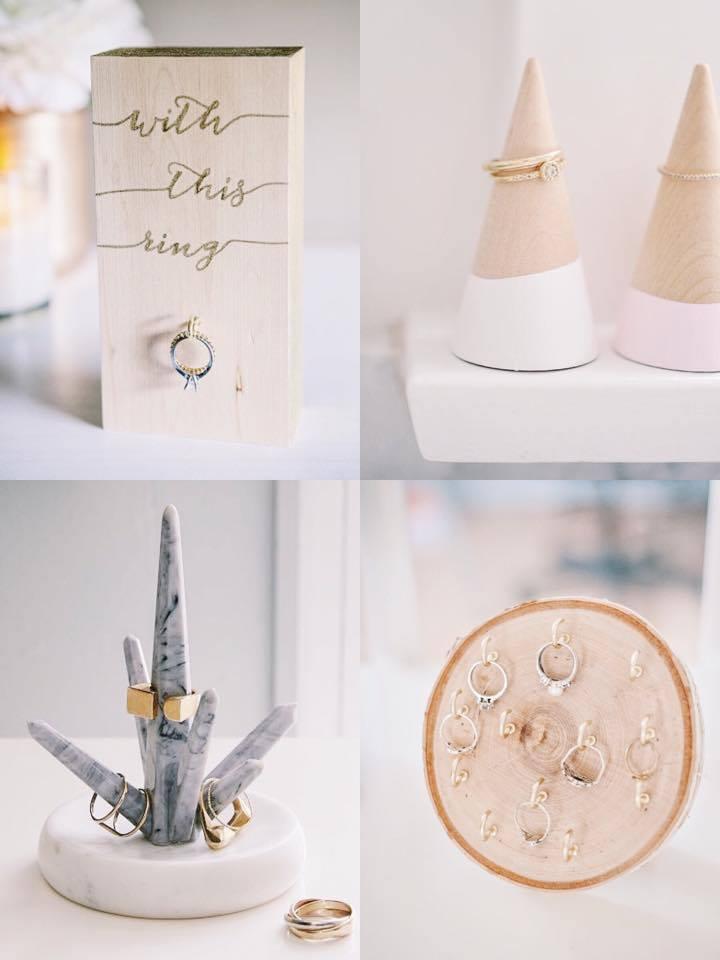 I've never been much of a ring wearer, but now that I have my engagement ring, I've discovered that I do have a need for something to hold the ring while I'm not wearing it (while sleeping, showering, etc.). Ring holders not only serve as a convenient place to sit your ring down, but they're also adorable decor pieces for your dresser or bedside table! I love each of these options and I'm considering making one myself to add my own personal touch to it. Here are the links to each of the ring holders above if you would like to purchase them or DIY them at home:
BRIDAL MAGAZINES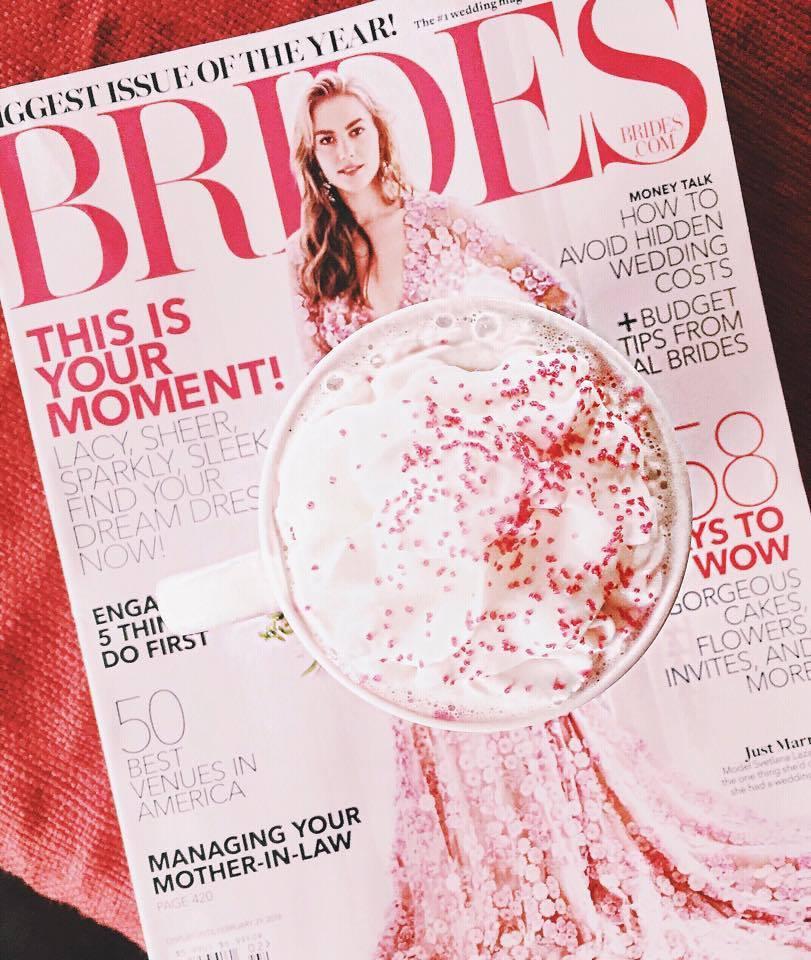 I always eyed bridal magazines in the stores but obviously had no reason to buy them, but now I can — and I absolutely love that I am able to do that now! Whether you're jumping on wedding planning immediately or you have 6 months to 1+ years ahead of you, it's never too early to start looking and gather some ideas. Consider seasons, color schemes, themes, flowers, etc. to get started!
WEDDING PLANNER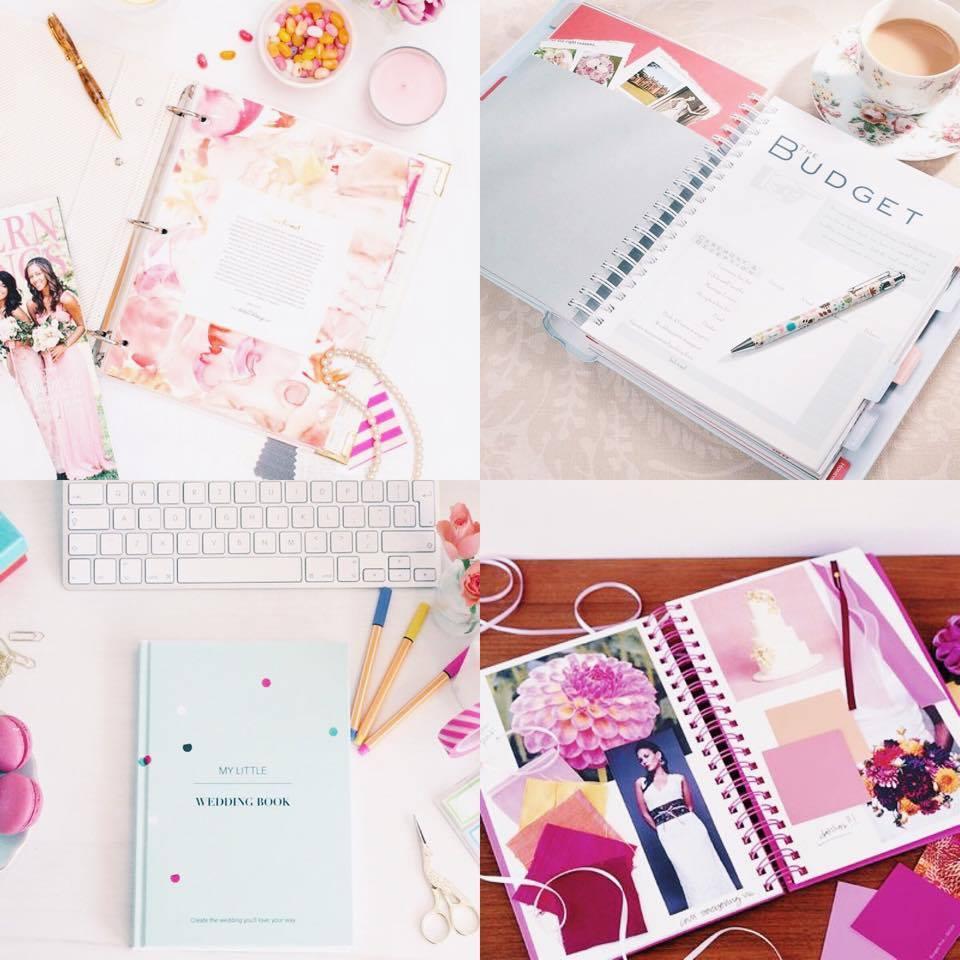 Whether it's an app or a physical book, you can now start gathering your ideas in one location to flip through and edit as you go. This allows you to get a visual concept of what you're imagining, and allows you to create a visual/physical representation of what your special day may look like! You can share it with your friends and family and use it to display your favorite fabrics, cake toppers, decorations, and more!
MUSIC
Have you considered listening to an engagement playlist? Neither had I, until I stumbled upon this on Instagram! This playlist was created by
BHLDN
 (a "daughter" store of Anthropology in a way). BHLDN is a hub for all things wedding-related, selling
wedding gowns, veils, crystal halos, bridal shoes, bridesmaid dresses, flower girl dresses, French lingerie, fine jewelry, vow journals, tidbit plates, letterpress cards, handmade cake toppers, ring pillows, paper bunting, vases, champagne coupes, and much, much more. 
This is their first ever playlist, designed for brides-to-be.
Other than getting to spend forever with your BFF of course, what is your favorite part about being engaged so far?
Thanks for reading!