Hey guys! If you're newly engaged like I am, you're starting to think about what you want your wedding to look like and what your style is. The process can seem a bit overwhelming, but the first important step is to simply gather your ideas. Whether it be on Pinterest or a bulletin board in your room, start collecting photos of wedding details that inspire you. Gathering your favorite pieces will quickly help you to determine what your style is and what elements will pull your wedding together and make it you (and you groom of course).
Below I've put together a few images that represent the boho wedding I'm imagining for myself. I love seeing all my favorite ideas together, and this makes it very easy for me to envision my big day, while serving as a starting point for beginning the much anticipated planning process.
COLORS


So far I'm leaning toward a soft color palette of blush pink/peach, sage green, taupe/cream, and a muted lilac. Though I'm not sure what season I want to get married in, the color palette I've chosen above is making me lean toward late spring or summer — but we'll see!
THE DRESS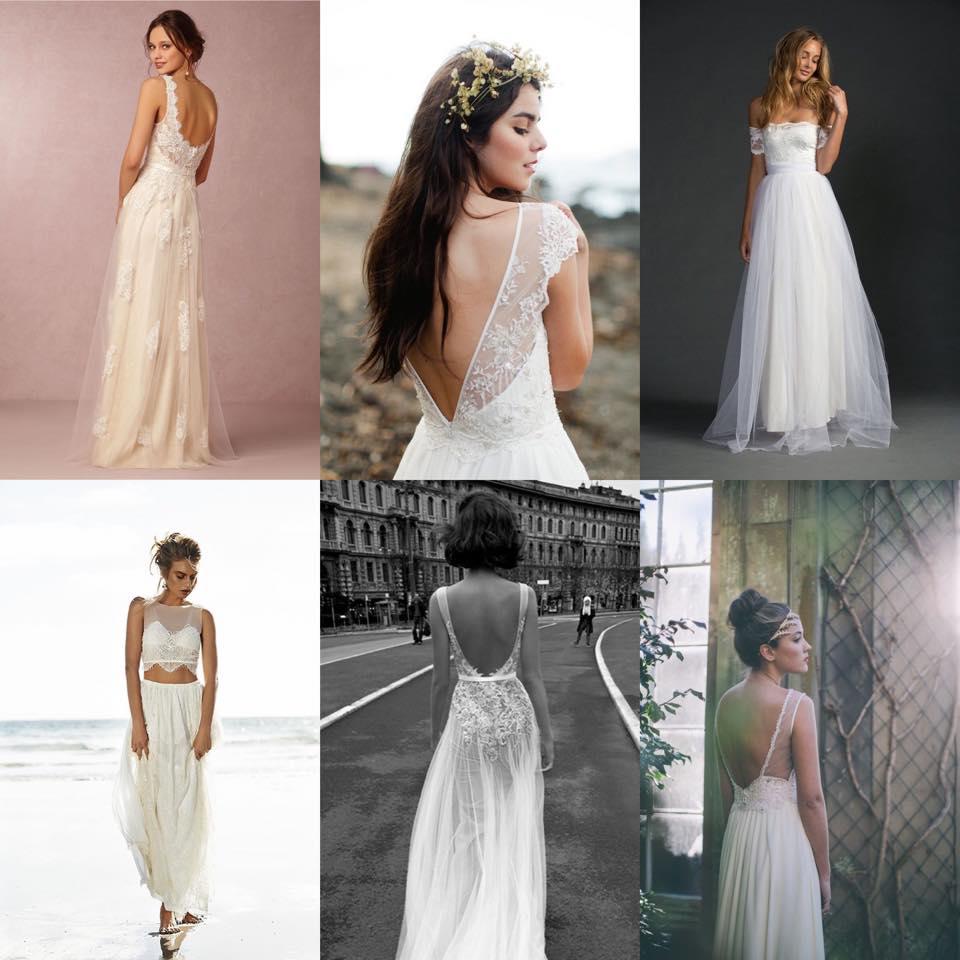 There are SO many dresses I like, but I pulled together these six for this post. I seem to like low back dresses with lace detail and soft tulle skirts. I also prefer ivory dresses over pure white. Saving photos of my favorite dresses and then reflecting back on them as a whole as helped me realize what styles are my favorite, giving me a direction to go in when I go dress shopping.
FLOWER CROWN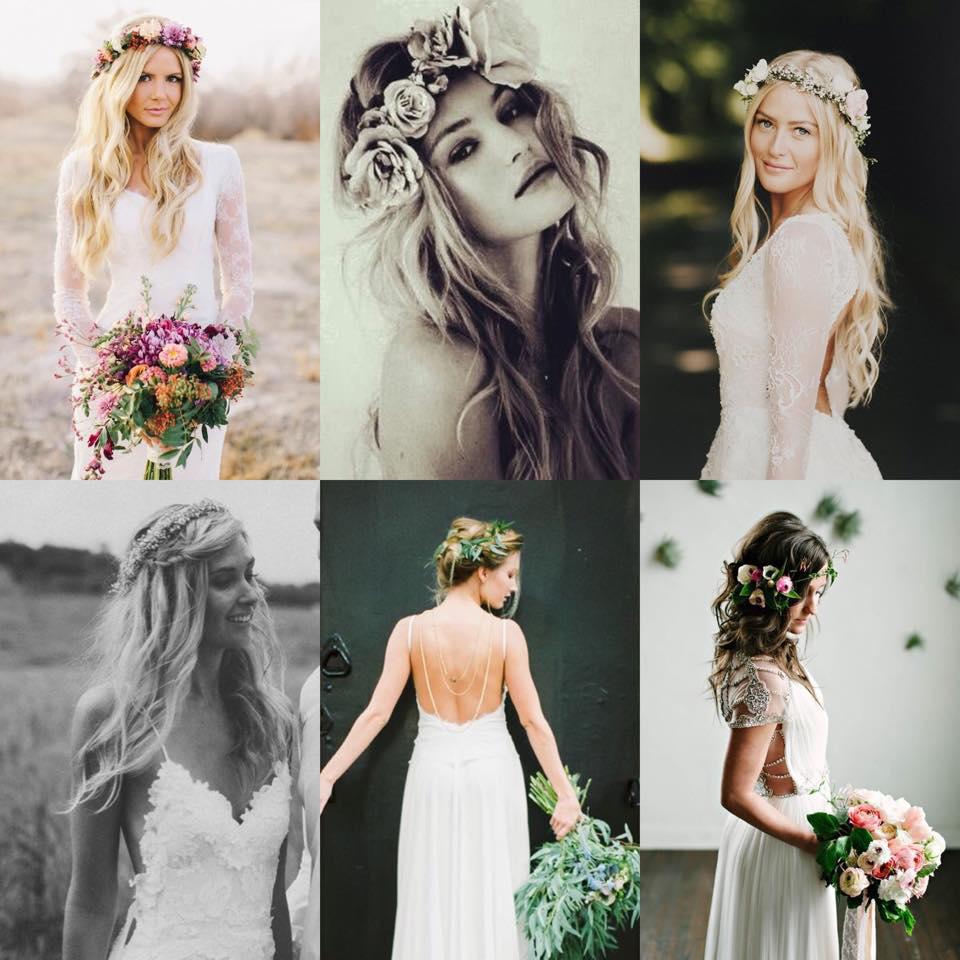 I'm obsessed with the flower crown trend and I can't wait to wear one at my wedding! I find this to be an essential detail for a boho wedding. There are so many beautiful ones, so I'm sure it will be a challenge to choose the perfect one. I love the simple ones as well as the bulkier ones with oversized flowers.
BRIDAL PICTURES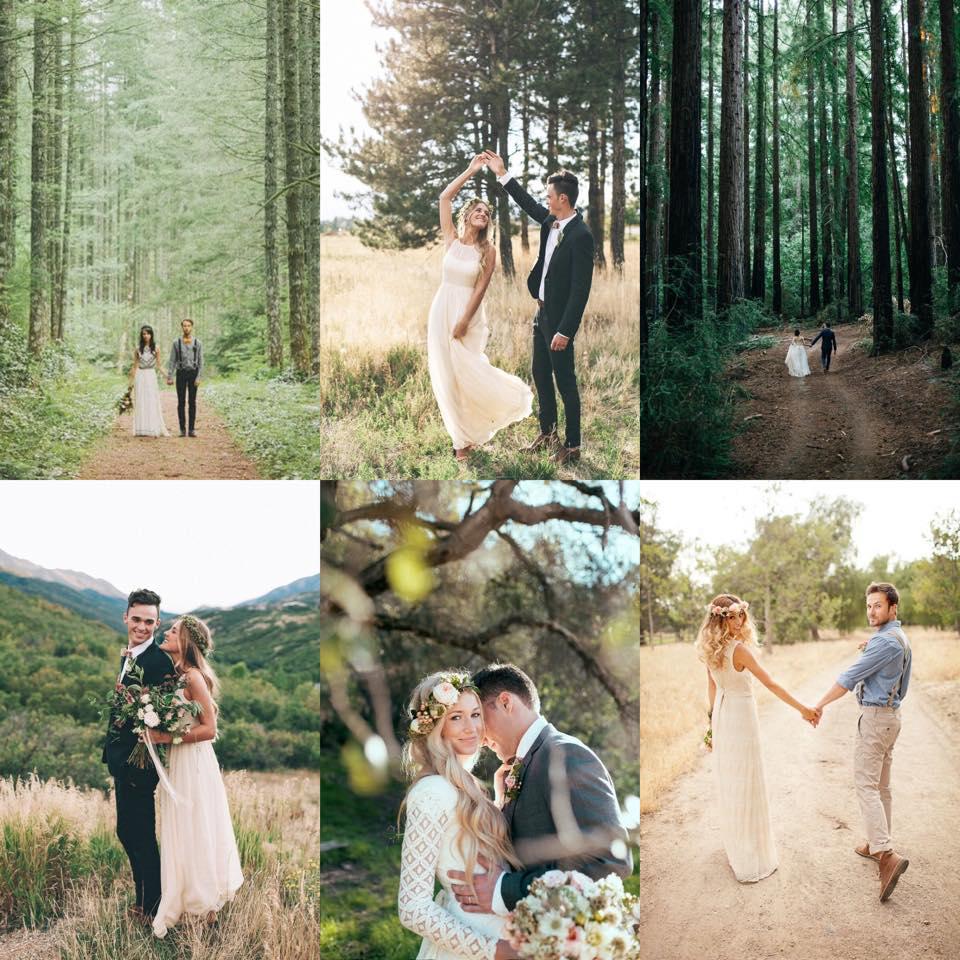 I'm pretty particular about the photography style I like, and these images capture it spot on! I love images that are scenery focused with minimal colors and a bit of fade. I need to start scoping out woodland areas and meadows that would serve as the perfect backdrop.
VENUE + CEREMONY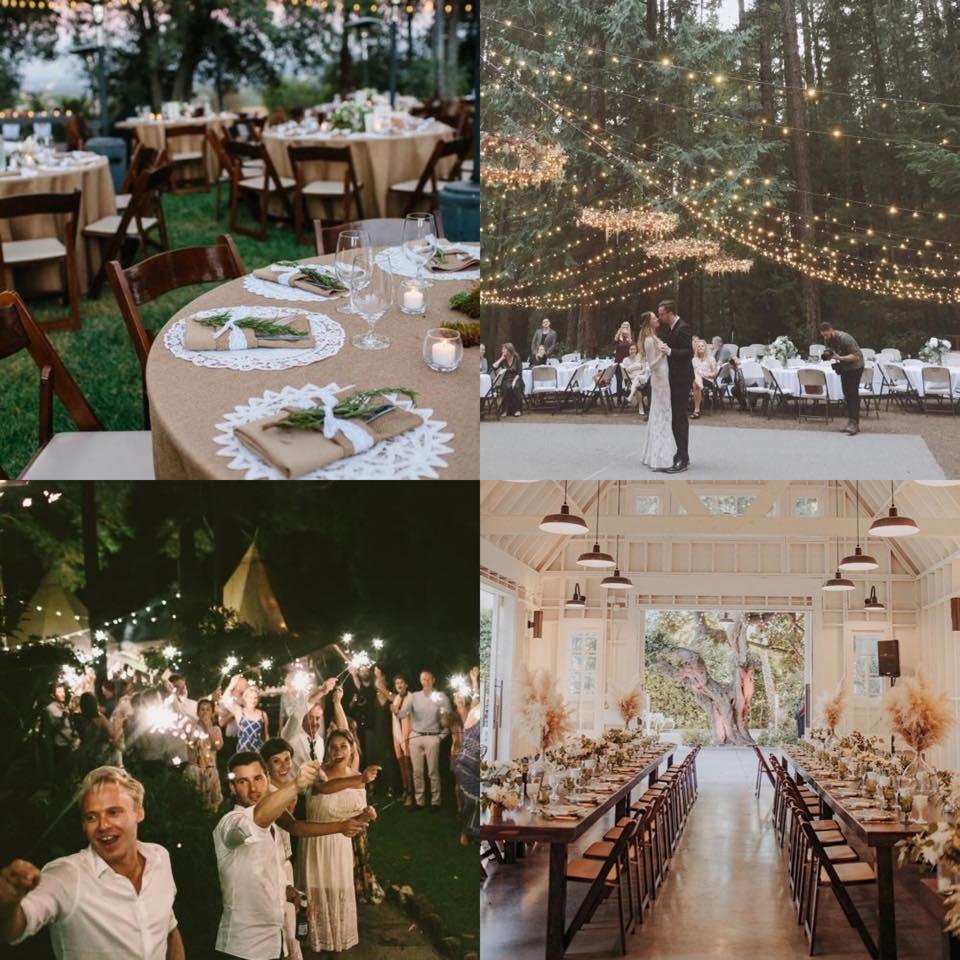 I've always dreamed of an outdoor ceremony, so I would love to find the perfect woodsy setting for my boho wedding. I love string lights, round tables, and rustic chic barns. I also love the idea of passing out sparklers for our send-off!
CAKE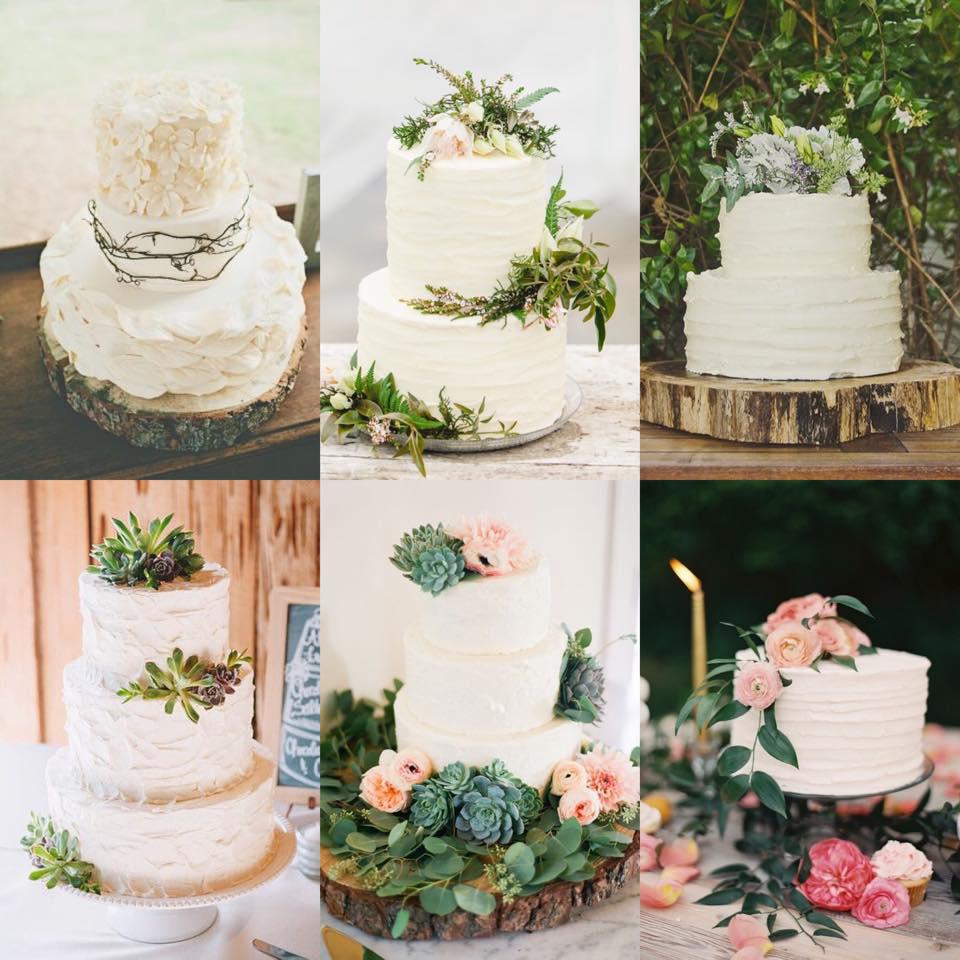 I'm really into simple white cakes with natural accents of flowers, greenery, and succulents. I find that the textured icing and the wood slab bottom add even more depth and visual appeal to the cake, keeping it simple and natural. I can't wait to go wedding cake tasting!
FLOWERS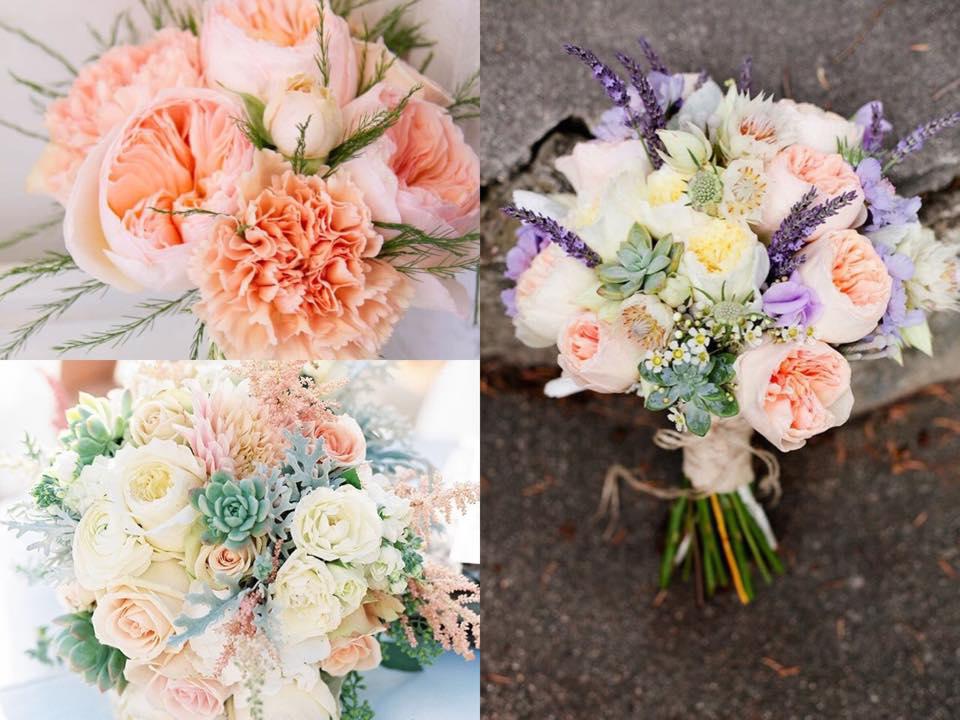 I want flowers to be the main accent and decoration at my wedding. I'm loving peach roses, soft pink peonies, lavender, succulents, and a touch of other wildflowers and greenery. I would like to have all real flowers at my wedding because nothing beats that!
BRIDESMAIDS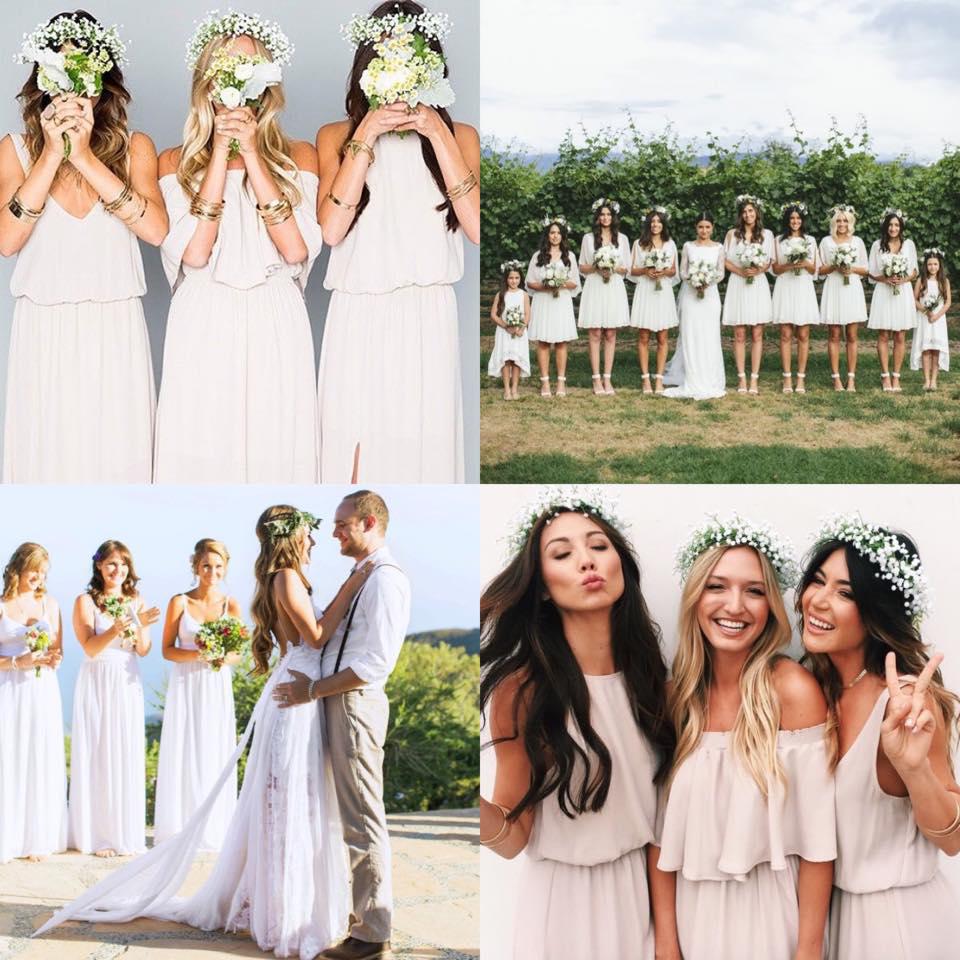 As for bridesmaids, I'm thinking they may wear cream, nude, or muted blush pink colored dresses with simple baby's breath crowns. I love long, flowy gowns and I certainly don't mind the idea of my bridesmaids wearing slightly different styles of the same gown — as long as they're all the same length of course. Here are some bridesmaid dresses that I've come across that I like.
FLOWER GIRL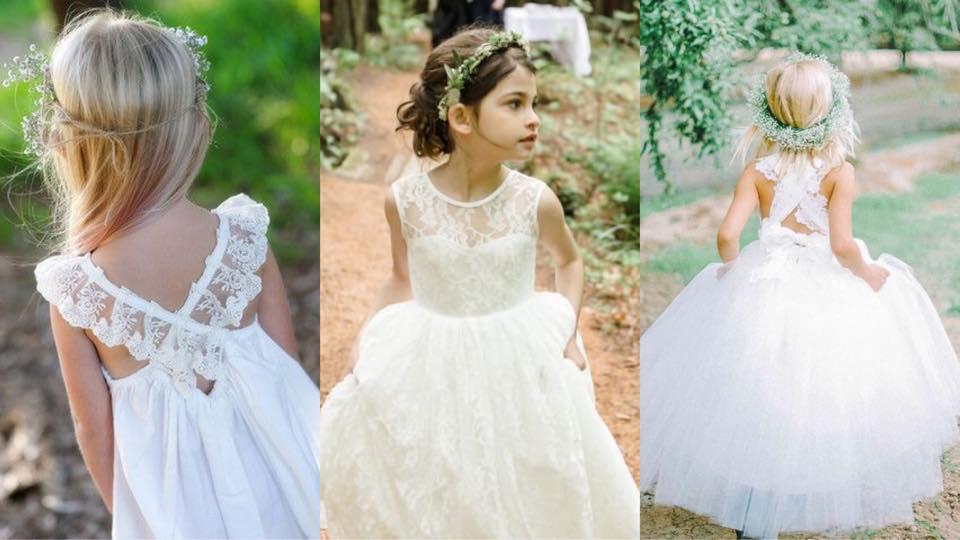 How cute are these?! There's just something so precious about tiny little dresses. I've noticed my eye is drawn to the simple white or cream dresses with lace or tulle details. The flower crown adds the perfect finishing touch!
What is your wedding style and what bridal trends are you loving? Leave me a comment and let me know!
Thanks for reading!