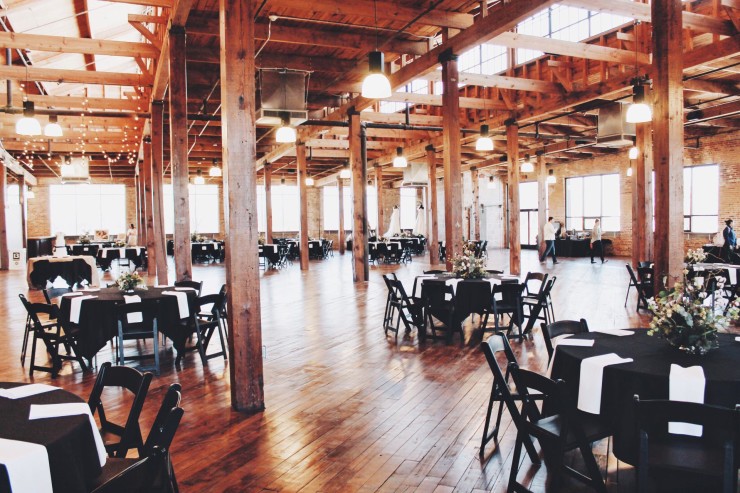 I went to my first ever bridal event this weekend, Indy Bride 2B's Venue Crawl, and had SO much fun! I had never been to any type of expo before so I didn't know what to expect, but my mom and I had a great time. I'm so glad we didn't eat lunch before we went because there were little appetizers and cake samples at each venue — which were delicious and so difficult to pass up, even when we got full!

This day's event included 5 stops, but we were able to scan through the list and eliminate a couple based on mine and Justin's preferences. The first venue we went to was the Biltwell Event Center, a vintage factory/warehouse.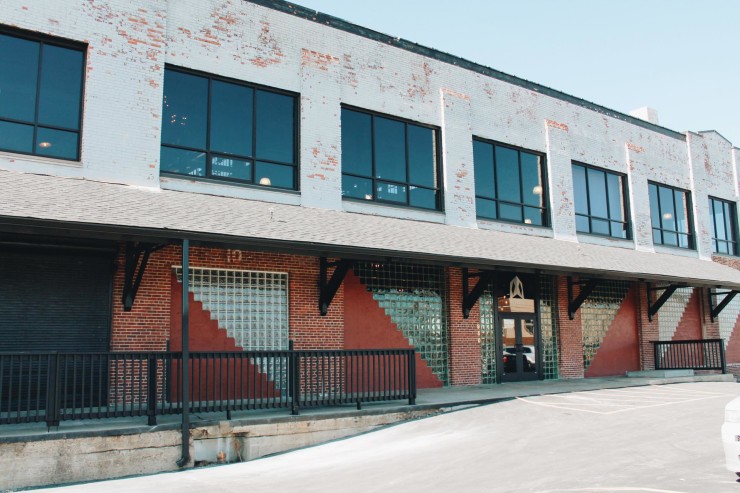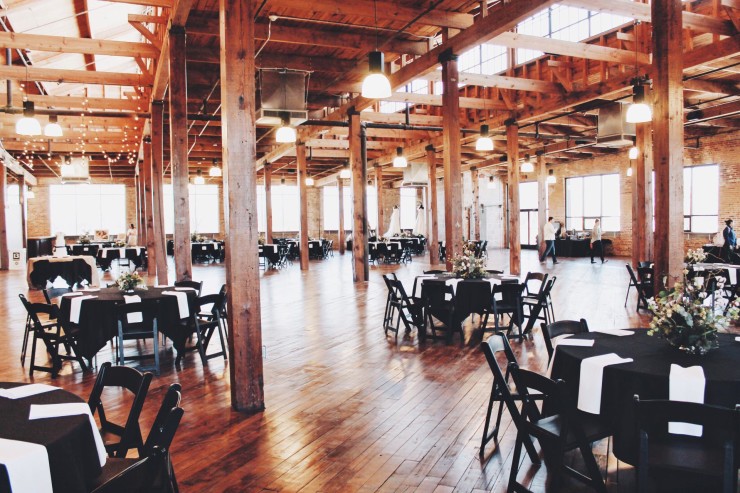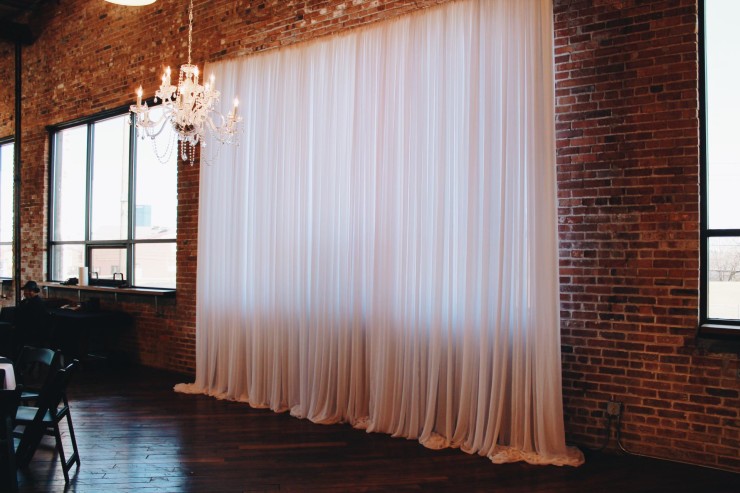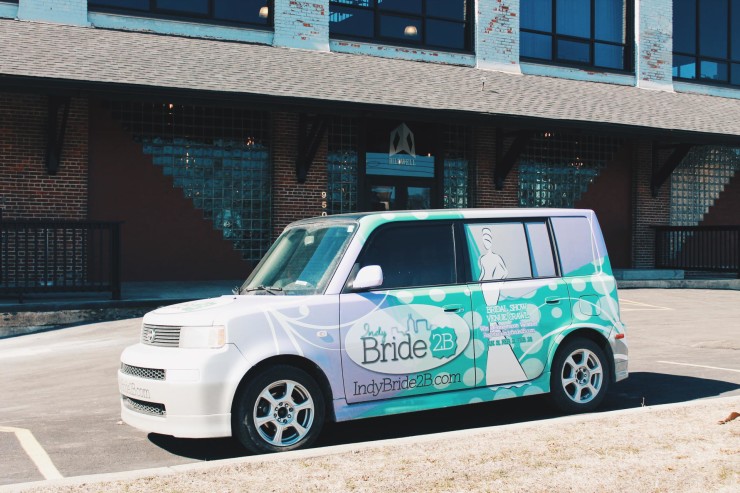 This was my favorite venue we saw that day, though it's not something I would have initially picked out. I imagine our wedding taking place outdoors in a garden, wooded, or barn setting, but I really enjoyed looking at other possibilities. The Biltwell is two stories and is super open and sleek, with large wooden beams and windows on all sides. I loved how spacious and warm it was, especially upstairs. This would be the perfect venue for anyone wanting an urban, downtown wedding.
Our next stop was The Propylaeum.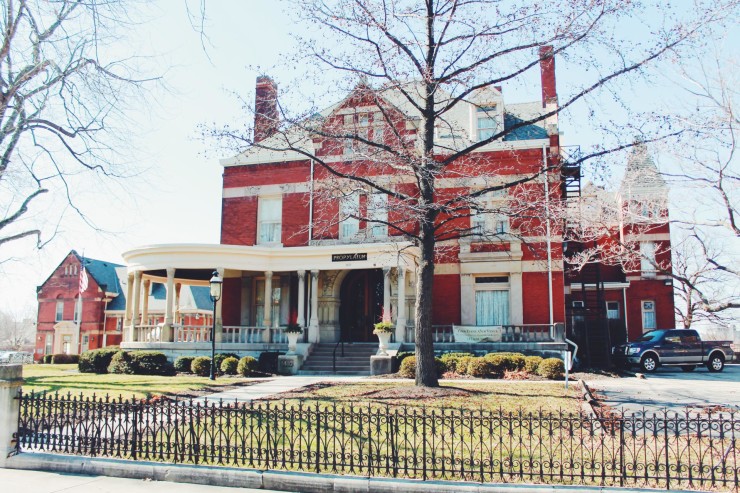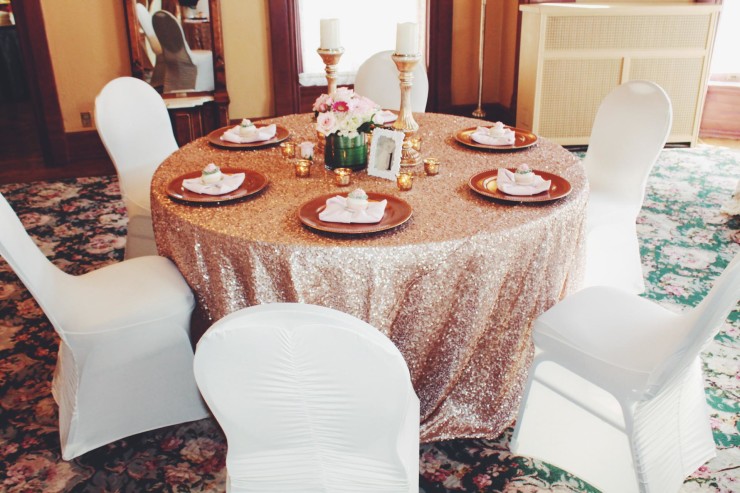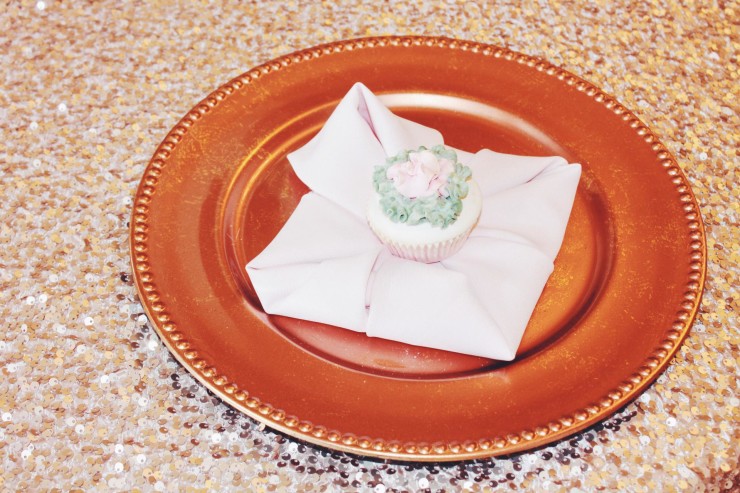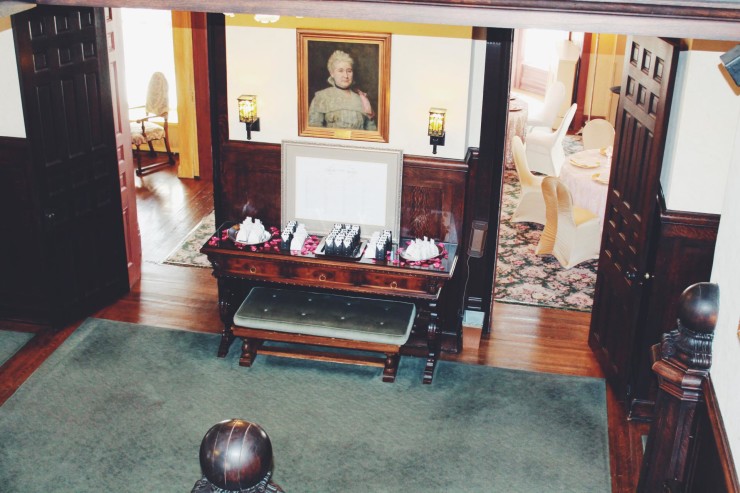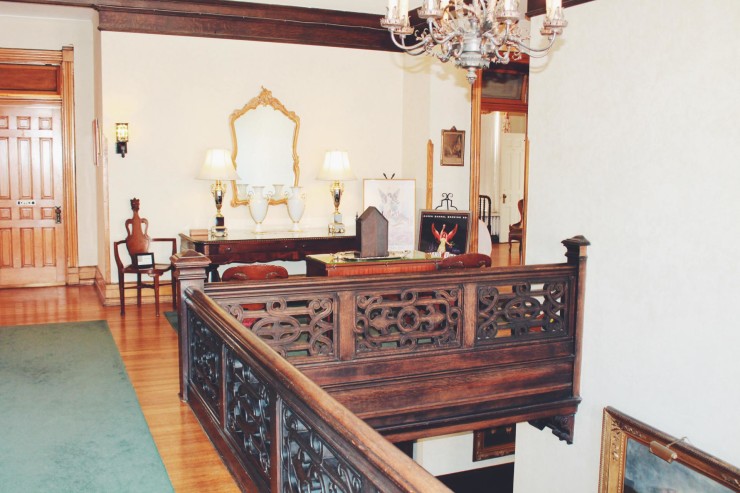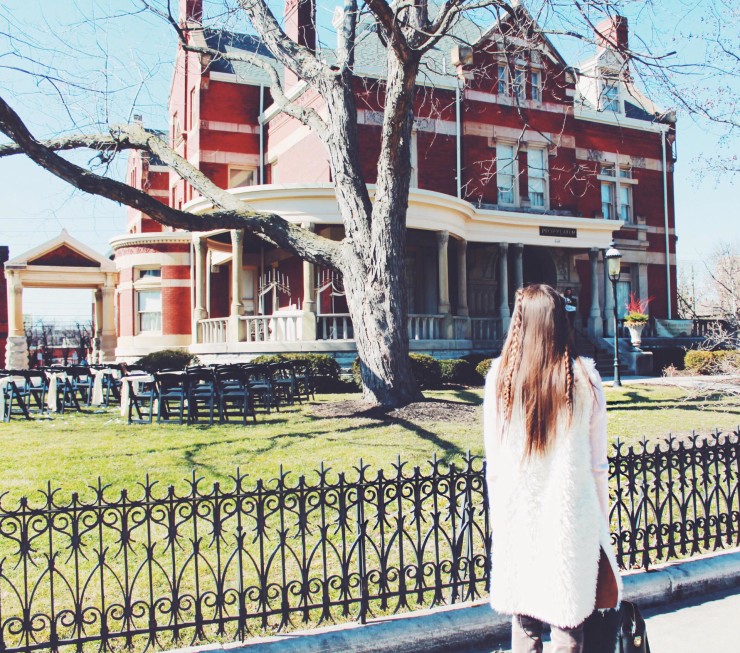 This venue was vintage and Victorian (not exactly my personal style) but it was so pretty to look at! There were 3 floors and so many rooms inside. This would be an ideal venue for anyone who loves Victorian homes and envisions incorporating that into their wedding. The home also has a separate building off to the left that serves as a reception hall. I loved the gated front entrance and the downtown feel.
After this venue we went to The Marott, which was filled with tons of vendors with services ranging from wedding planning and catering to photography and DJ-ing. I loved walking around and looking at all the tables. Swag bags were passed out at every location so you could collect samples, business cards, and flyers from everyone. My mom and I actually picked up some 3D Fiber Lash mascara that I'll be sure to post my thoughts on once I try it out! A lot of vendors were offering special deals and promotions that day, allowing you to sign up to win things such as free engagement sessions.
I had such a great time at my first bridal event and I would definitely go to more in the future! It was such a fun way for my mom and I to spend time together, begin the wedding planning process, and get excited for what's to come.