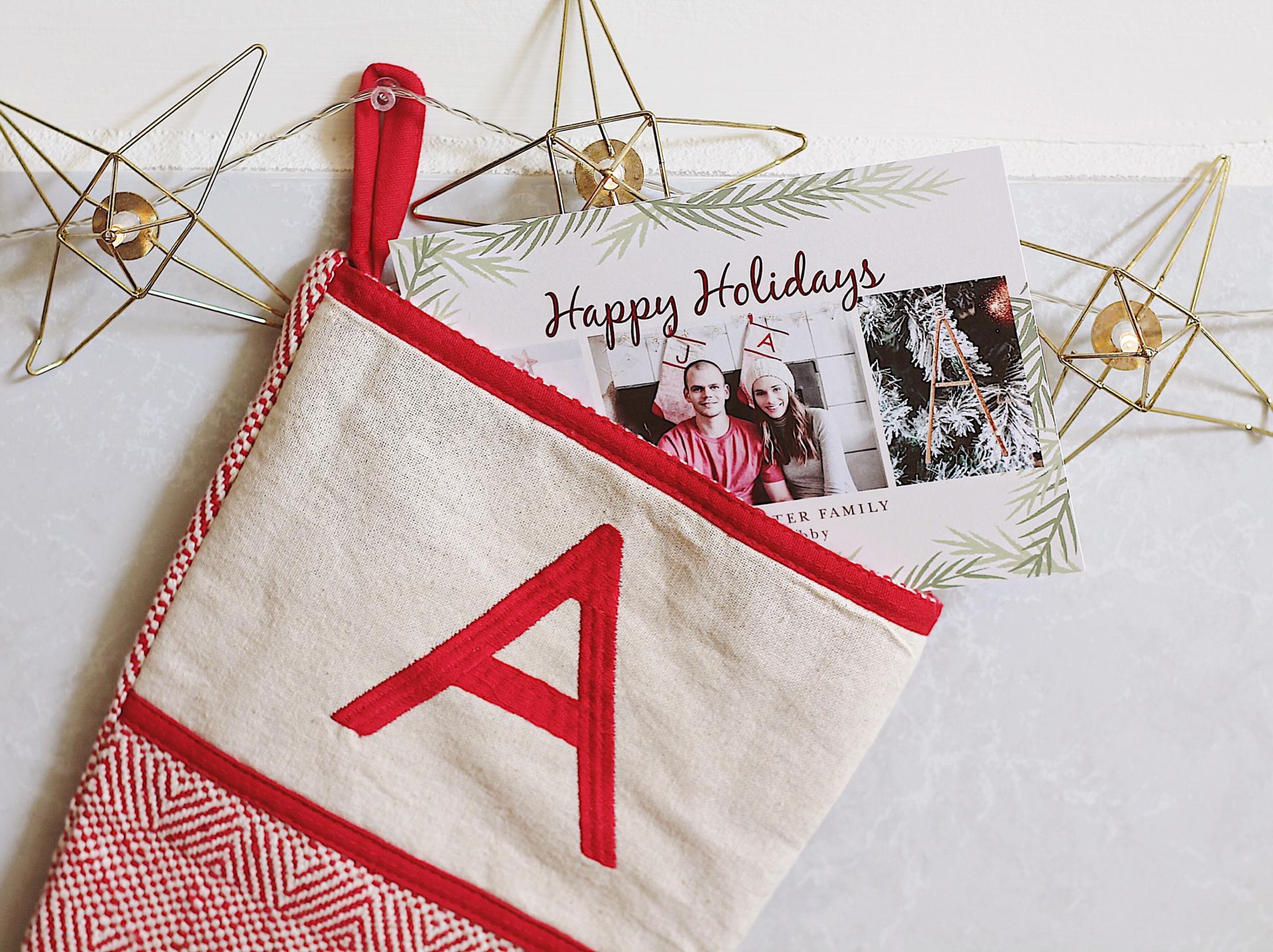 In honor of this year being our first Christmas as a married couple, Justin and I decided to do our first ever Christmas card! I've been incredibly giddy to do this and I'm so excited to be sharing our personalized holiday card with you all. Keep reading to see how our beautiful Christmas card came together, my review and experience with Basic Invite, and my favorite designs from their collection!
As you can see, we decided to take our Christmas card photo in our apartment wearing our coordinating pajamas this year (you can find links to our pajamas here). I thought it would be cute to share a bit of our home and Christmas decor with our friends and family for a personal touch!
We ordered our card through Basic Invite, which offers over 400 holiday card designs — so, needless to say, it was tough to choose just one! Once you select a design, you can change the color of each element on the card to over 180 color options (there are foils too!), making sure the card is exactly how you want it down to the littlest detail. I love that this allows you to design a card that's totally unique to you!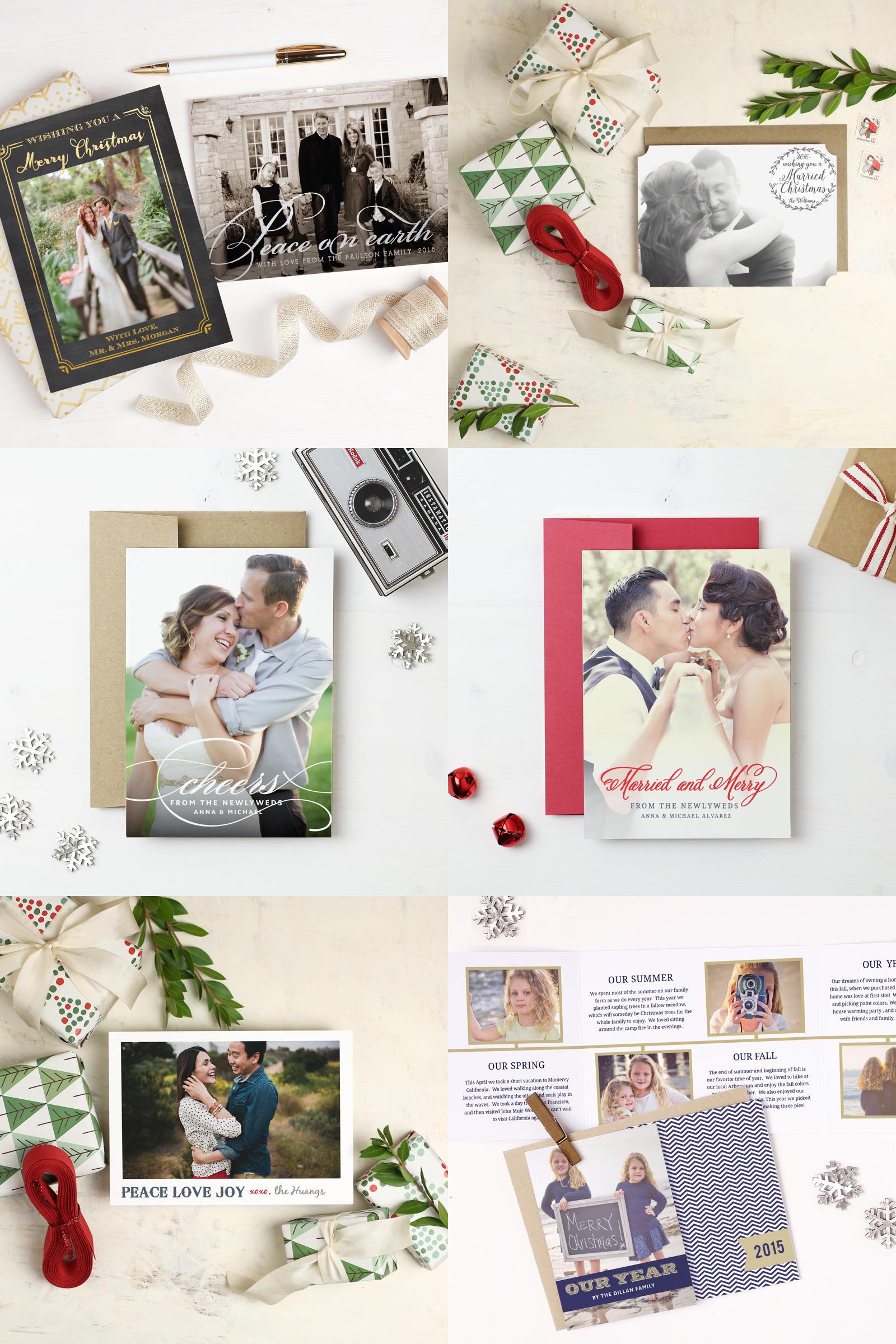 After careful consideration (AKA me flipping back and forth between a handful of designs asking everyone I know to vote because I loved them all so much), we decided to go with the Cool Conifer Christmas Card design. I customized some of the colors to match our images and I couldn't be happier with how it tuned out! Below are some of my other favorite designs:
Something else that's really cool about Basic Invite is that it's one of the few websites that that gives you the option of ordering a printed sample of your invitation with your images and color selections included so you can see exactly how it will print. I'l always afraid my images will turn grainy when I order things like this, but this feature saves you the worry! Getting your hands on a sample lets you test out the paper quality as well before you place your final order.
We decided to stick to white envelopes, but you can choose from over 40 envelope colors to make your invitation stand out in your friend's and family's mailboxes. I really love that all the envelopes are peel and seal so I didn't have to dry my mouth out licking them all — bleh!
Basic Invite offers an address capturing service, which lets you share a link via social media or email to collect your friend's and family's addresses to save you from having to call every single person to collect that information. The addresses are then stored in your account so Basic Invite can print them on envelopes for you so you don't have to write single thing! It's great to have a database for this established if/when you circle back around to order any type of card in the future. They're offering recipient address printing at no cost on all Christmas card orders — such a great deal!
Right now, Basic Invite is offering 30% off with coupon code: holi30
Are you sending out a Christmas card this year? If so, I highly recommend Basic Invite and I cannot wait to send all of these out! Thanks so much for reading — check out some of my previous holiday blog posts below.
*Thank you Basic Invite for sponsoring this post! All opinions are my own.