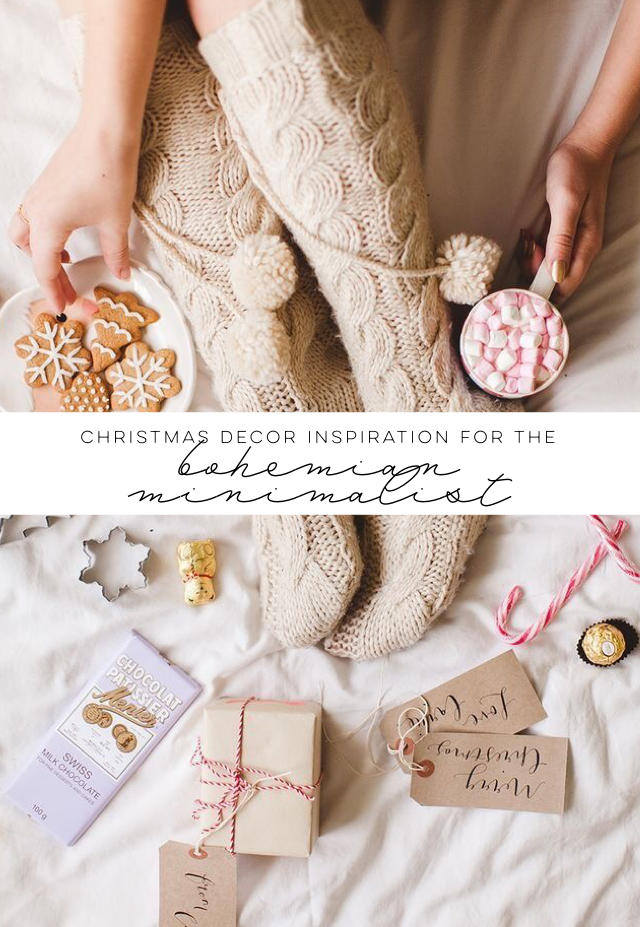 Welcome to my first Christmas post of the season! With Thanksgiving weeks away and the holiday season in full swing, it's time to gather decorations — and if you're anything like me, you have a specific look you want to achieve in your home. Keep reading for Christmas decor inspiration for the bohemian minimalist full of soft colors, textures, greenery and the cutest delicate details.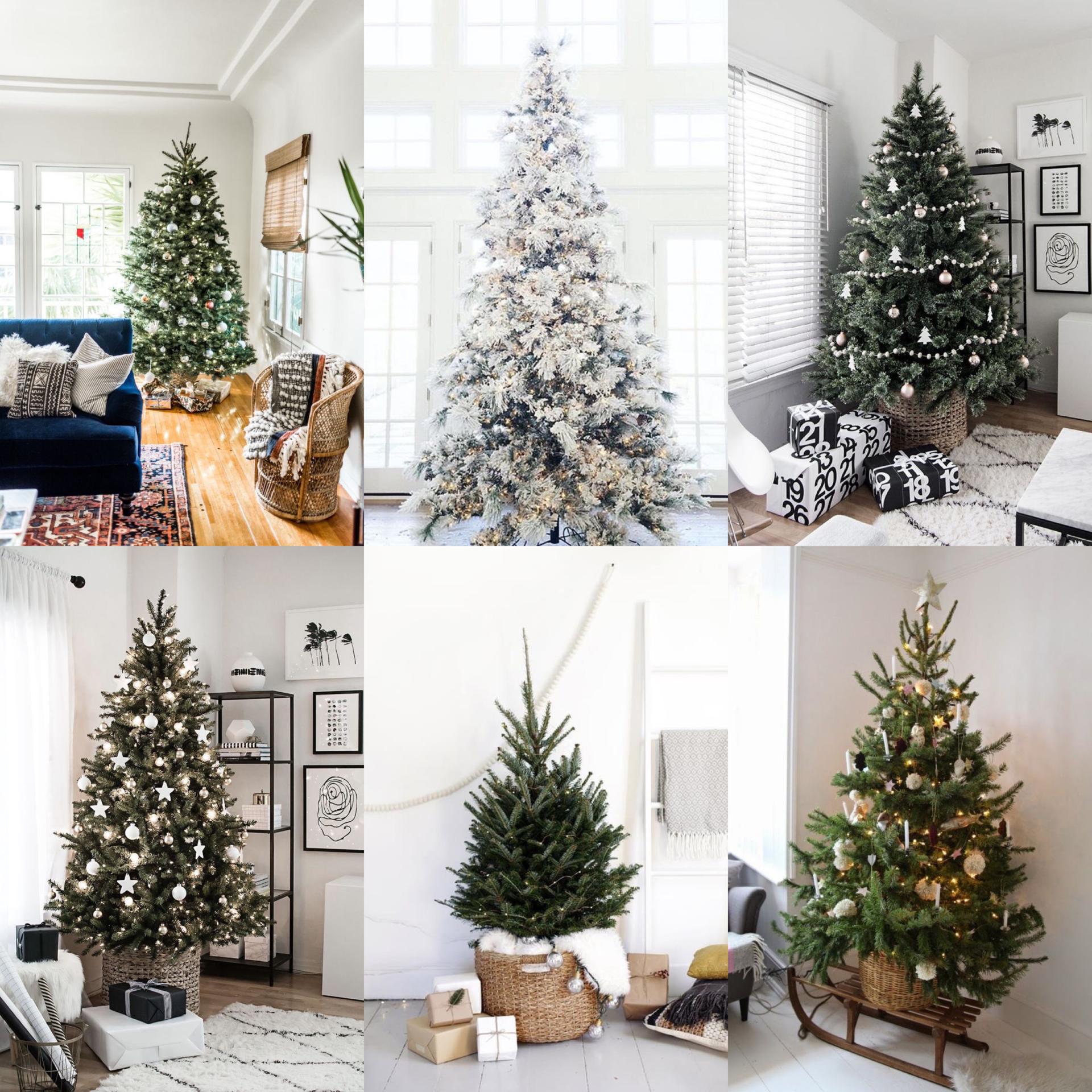 For this style, less is more. Select less color or less ornaments for a minimal bohemian tree, then place the base in a basket or use a textured blanket to cover the trunk for a cozy look. Justin and I bought a flocked tree for our first Christmas in our apartment last year and we love it so much! I like these snow-kissed trees the best because of the light color and soft look — plus who doesn't want a little bit of snow indoors?!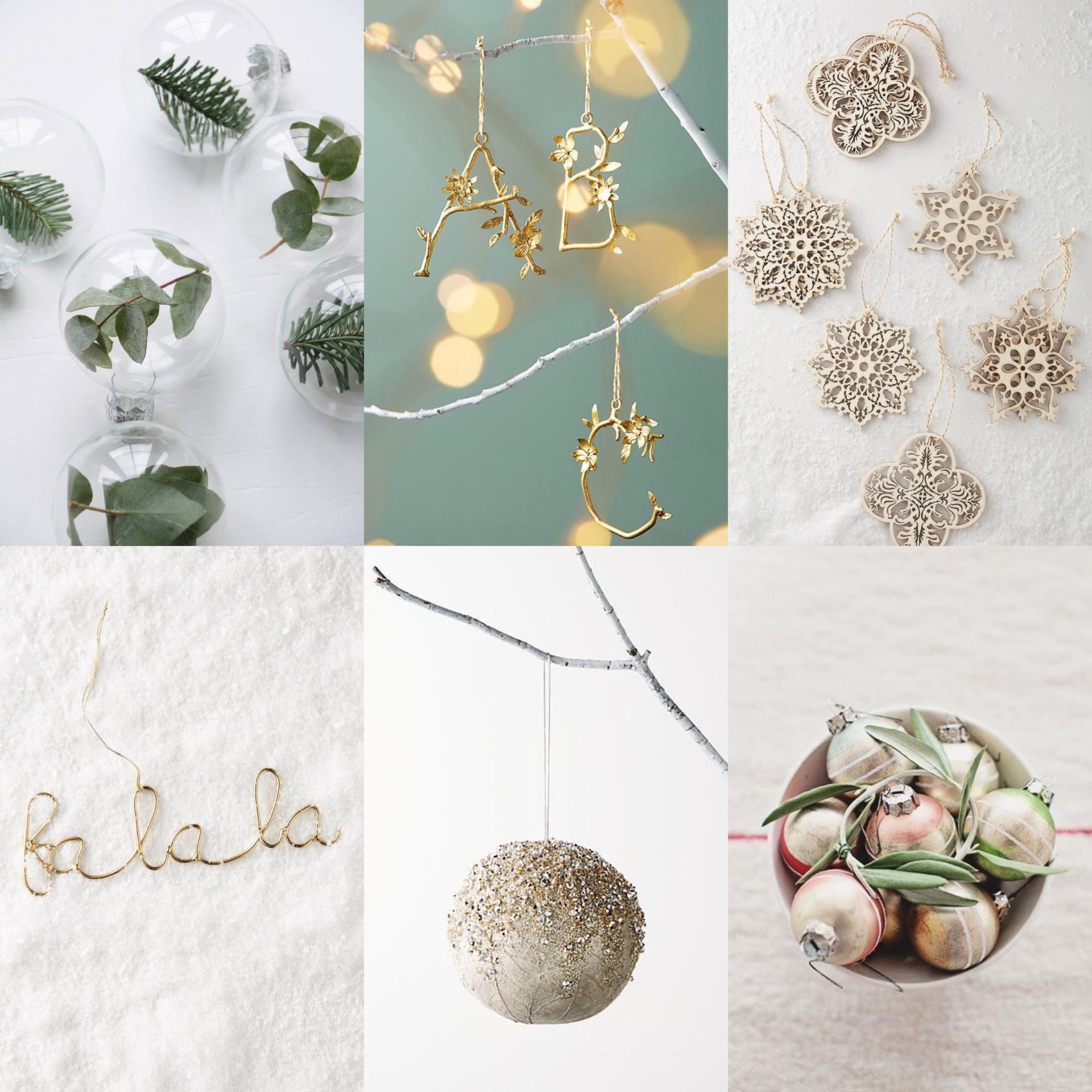 Ahh, the ornaments… my favorite part! Fill clear ornaments with greenery and stick to soft tones to achieve this style. As you may know, we selected mixed metals and various crystals with a touch of blush for our tree, and I love how simple and delicate it is. I scoped out Target's selection this weekend and there were so many great options (as always), including tons of ornaments that look handmade, which is a boho gal's dream come true — go give it a look!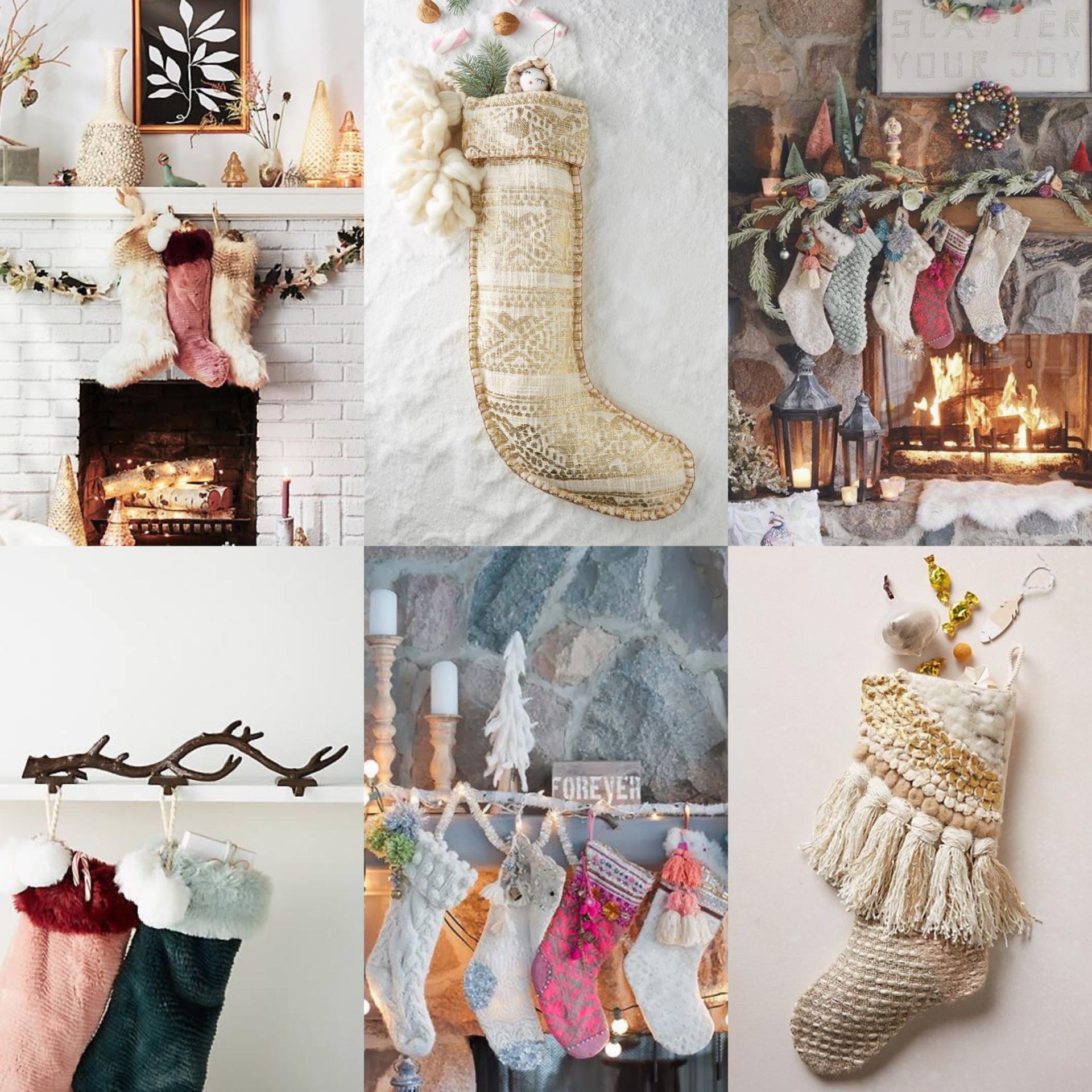 Bohemian Christmas stockings are all about varying fabrics: faux fur, sequins, tassels, poms poms, metallic thread, etc. Stockings are a great opportunity for a pop of color, or instead go with all neutral tones in various textures for a minimal bohemian vibe. Anthropoligie's are some of my favorites, but Justin and I got ours from TJ Maxx last year, so I suggest checking there too!
I really want to make a wreath this year! All you need is a wire wreath frame, a plain wooden wreath or a wooden circular frame for the base, then collect pom poms, extra ornaments, greenery, flowers and other knick knacks to create it. If you have a large Christmas decor collection stowed away, you may already have all the items you need in your home. Get creative with it!
How pretty are all of these?! Use leafy or fabric-textured garland to decorate your mantel, tree, table, shelves — you name it! Incorporate candle sticks, wooden beads, pinecones or other natural elements for an eye-catching but effortlessly simplistic vibe.
The little details are what pulls your holiday decor together: table settings, mantel decor, pillows, tree skirts, rugs and more. I love the idea of using a lot of greenery, string, cinnamon sticks, candles and hanging wall decor for an added touch of detail throughout the home.

__________
How would you describe your Christmas decor style? What is your home's color scheme for the holidays? I want to start doing a a question for the comments of each post, so leave me a comment below letting me know when you start decorating for Christmas: November 1, after Thanksgiving or December 1?
Thanks so much for reading & don't forget to enter my Franco Sarto shoes giveaway on Instagram if you haven't already!