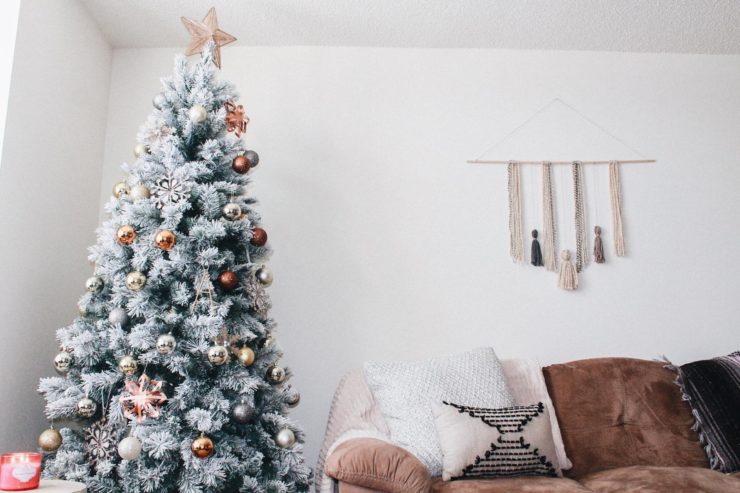 After a little bit of convincing, Justin agreed to put our Christmas decorations up a little early this year! This is our first Christmas together in a place of our own and we had a fun afternoon setting everything up. I was going to wait until the end of the week to publish this, but I was just too excited! As I've mentioned in a previous blog post, I decided to go with a mixed metals theme (copper, silver and gold). Keep reading to see how we put everything together!
We got our flocked tree on sale for $120 at Best Buy — we love it! I love how it's a bit lighter than a standard green tree without being full-on white.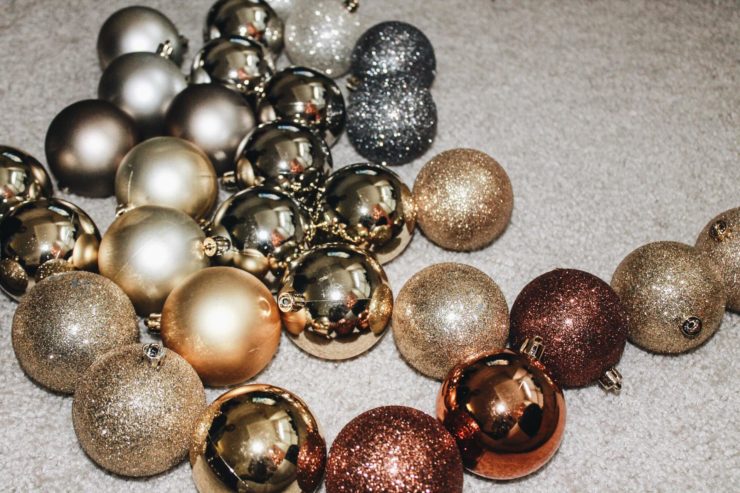 We purchased these ornaments in a 50-piece set from Target. I glad I don't have to worry about them breaking because they're shatterproof!
This gorgeous holographic-like ornament is from the Christmas Tree Shops in Greenwood.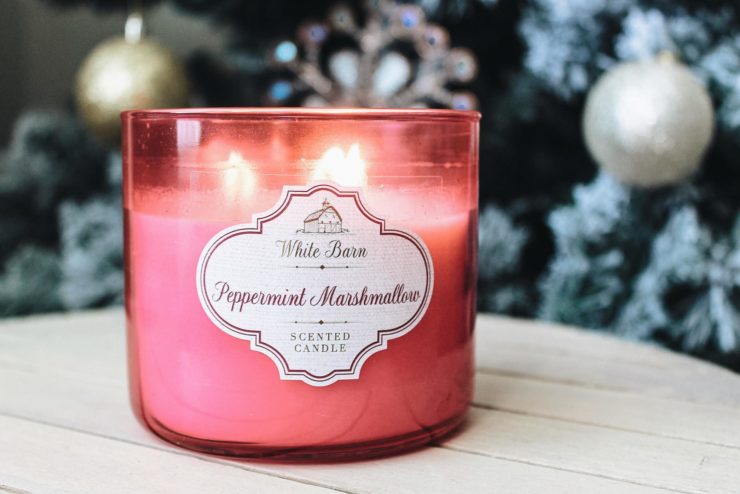 We decided to stop by Bath & Body Works to see if they had a sale going on for their candles, and I was happy to find out that they did! We got this one for $12.50, which is $10 off the ticket price. This is the first candle I spotted and there was no question whether I was going to get it or not because marshmallow is my FAVORITE! 🙂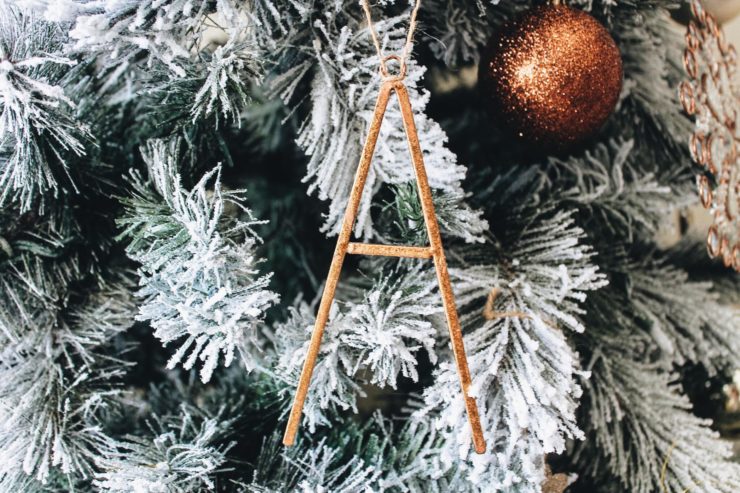 "A" for Armbruster! We got this one from Target as well.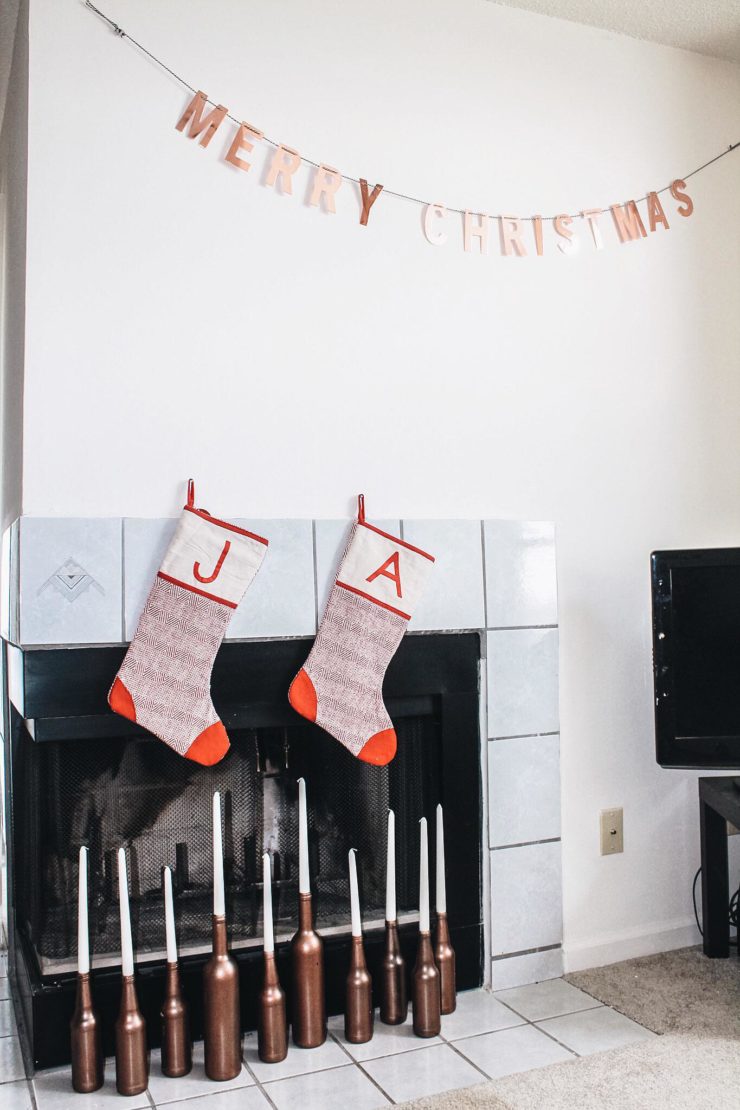 I picked up this banner from Target last season, the monogrammed stockings are from TJ MAXX (the brand is Sleigh Hill Trading Company if you want to try to fund them), and the copper bottles and candles are a project I've been working on for the table center pieces at our wedding. I figured I might as well use them as home decor until then!
I may buy a couple more of these because I love how they really stand out on the tree! These are from Target as well.
This diamond ring ornament represents our engagement and it will be such a special keepsake to put on our tree for years and years!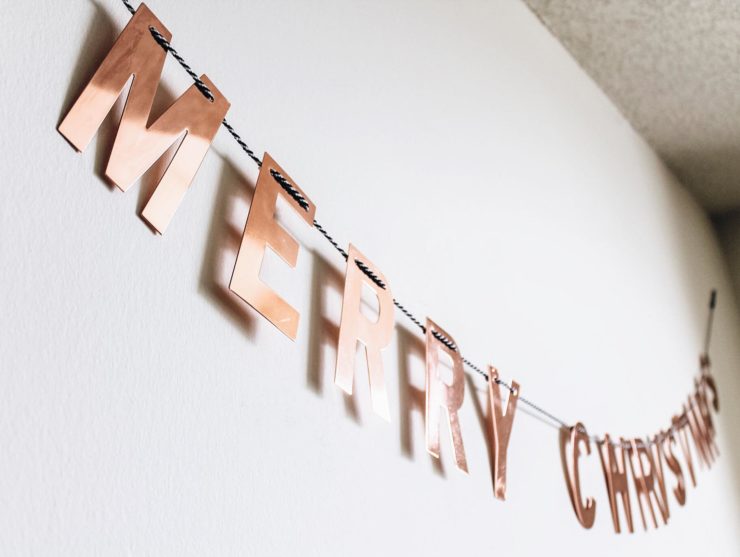 I bought this banner a year ago and didn't take it out of the box until this weekend. I was really surprised to find out the letters are metal! I assumed they would be standard cardstock-like material, but they're actually pretty heavy duty — which means it will last us a long time!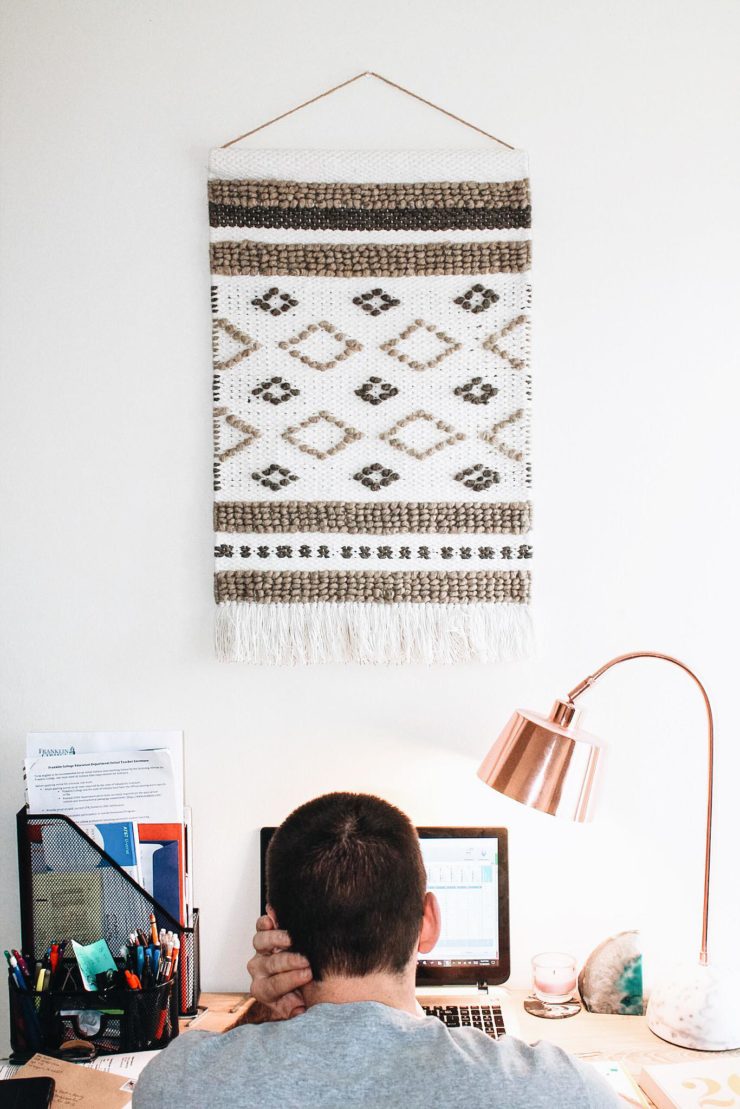 This isn't Christmas decor, but we picked up this woven wall hanging (or "carpet" as Justin likes to call it) from Target this weekend. The wall our desk is on was completely blank before, so I'm happy to finally have something hanging there.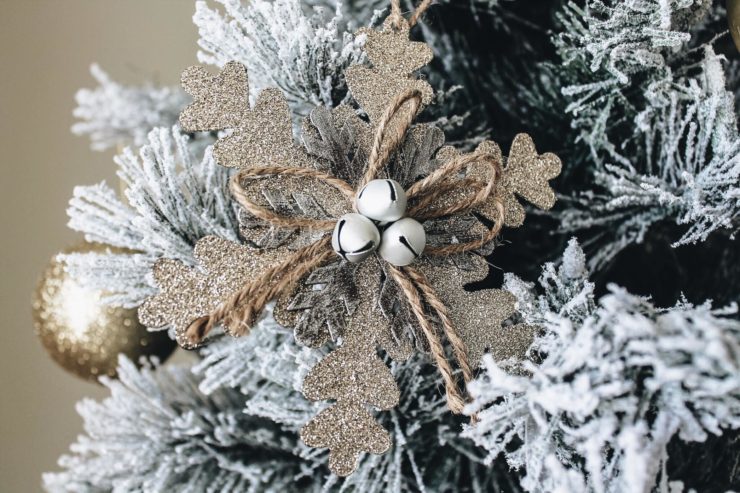 I love all the detail in these ornaments! We bought three of these from Christmas Tree Shops.
This star fits my mixed metals theme perfectly! The thread and copper wire detail is so delicate and pretty.
I'm so happy with how it all turned out! Our apartment seems so complete with everything up and seriously feels 10x cozier. The tree looks so beautiful with the lights on and off, and I love admiring how it looks at different times throughout the day.
I can't believe Thanksgiving and Black Friday (aka the kick-off of Christmas shopping) are only a few days away! I'm excited to have a bit of a break and spend some time with my family back home in southern Indiana. What are your Thanksgiving plans?
Thanks so much for catching up with me. 🙂 Check out my last post if you need more inspiration for decorating your home for Christmas this season! Also, head over to IndyBride2B.com today — a new post sharing the baker we chose to make our wedding cake will be going up soon!