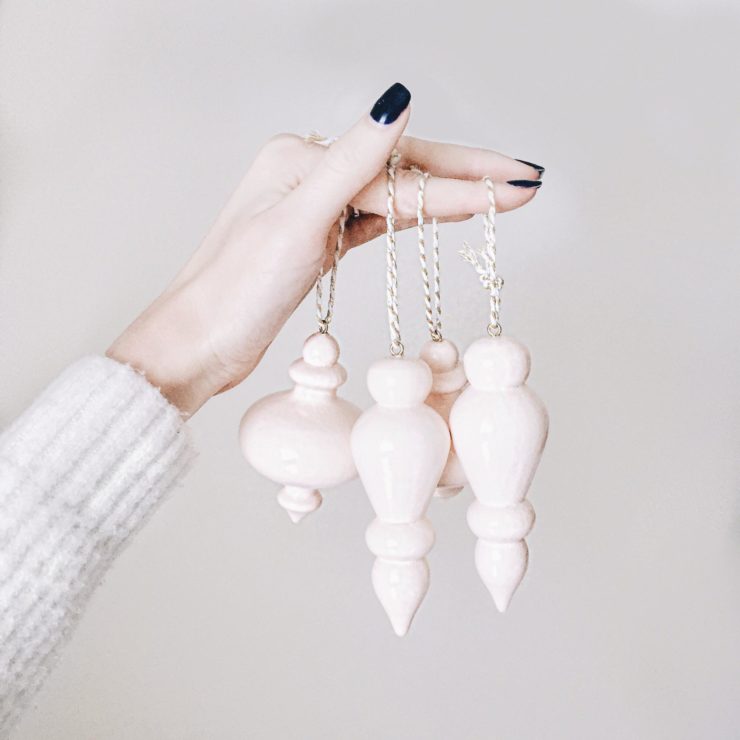 Hey guys, happy Saturday! I've been meaning to do a weekend guide forever, so when's a better time to do one than around the holidays?! I've compiled a list of some of my favorite festive holiday activities to give you ideas on what to do for the next few weekends.
CHRISTMAS MOVIE NIGHT  


Make a Christmas movie night even more fun by baking cookies or peppermint bark and wearing cozy pajamas (check out Justin and I's matching pajamas from last year). There are some great Christmas movies to choose from on Netflix this year, but my all-time favorite is Jingle All The Way — what's your favorite?
HOT CHOCOLATE BAR + GAME NIGHT  


Gather up some mugs, marshmallows, candy canes, sprinkles, whipped cream and caramel to host a fun hot chocolate night with friends or family. You can display everything in cute little jars and let everyone make their own creations. My favorite hot chocolate combo is Starbucks salted caramel k-cups with a layer of marshmallows on top!
ICE SKATING + LOOKING AT CHRISTMAS LIGHTS  


Fun fact: Justin and I actually went ice skating for our first date as an official couple back in February of 2013. He was trying to skate behind me and push me around the rink and he ended up tripping me and I fell! That was my first time I had ever ice skated and I only fell once, thanks to Justin, so I was pretty proud. We always love driving around and looking at Christmas lights too, especially since we live in a suburban area with lots of houses to look at.
HOLIDAY DIY  


Design your own Christmas cards, make a wreath for your door, test out DIY snow globes, etc. I dream about sending out cute little Christmas cards when Justin and I have kids, but I think I may start sending them out next year for our first Christmas as a married couple! For homemade decor to spruce up your home for the holidays, get inexpensive items like greenery and pine cones from Hobby Lobby and make decorations that are completely one-of-a-kind!
CHRISTMAS SHOPPING + WRAPPING PRESENTS  


With only a few weekends left until Christmas, this is something I need to do ASAP! I feel so behind already because I've only bought gifts for one person. I did a blog post last year on DIY holiday gift wrap, so check that out if you haven't seen it if you're looking for a new, creative way to wrap your gifts! I bought pink, white and gold wrapping paper this year to match our tree and our apartment decor, but I plan to pick up kraft paper again to recreate last year's gift wrap. I'm going to have to be creative when it comes to hiding presents this year because Justin is a peeker!
SNOW TUBING, SKIING OR SNOWBOARDING  


If you live somewhere where it's relatively cold in the winter and snow machines are able to crank out snow, head to a slope and spend the afternoon outdoors! Justin has never been tubing before so that's something I'd like to do this season + I'd love to learn how to snowboard one day!
COUNT YOUR BLESSINGS  


The holidays are a time to be thankful for what you have and for the people in your life. Reflect on your blessings and tell the people in your life that you love and appreciate them. Justin and I got engaged last year around this time, so now the holidays feel even more special to us!
COZY SPA NIGHT-IN  


On days where it's just too cold to be outside all day (which is most days for me), consider having a night in with face masks and pedicures to enjoy the blizzard outside from the warmth and safety of your home, of course. 😉
DECORATE GINGERBREAD HOUSES  


This is always a classic Christmas-time activity, and for me, it's all about the candy and less about the house. It's super fun to turn gingerbread house decorating into a competition and have friends or family vote. Don't forget to eat more candy than you're actually putting on the house!
__________
What are your weekend plans & what are your favorite activities to do during the holidays? Follow me on Twitter and Instagram to stay up-to-date on what I'm doing this holiday season!