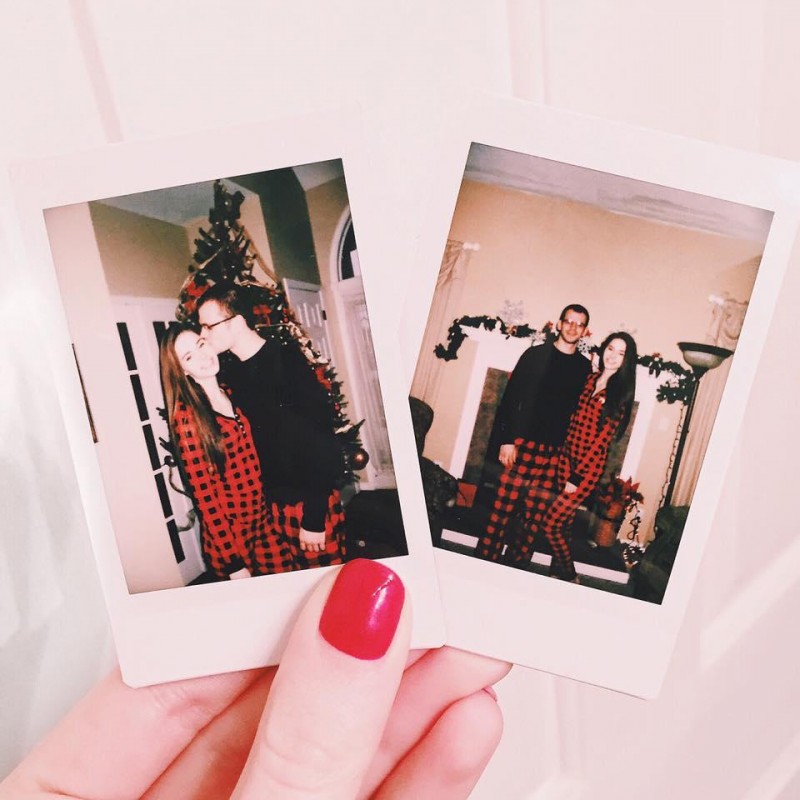 With our engagement being a week before the holidays, this Christmas was really special for us. I spent Christmas Eve and Christmas morning at Justin's house with his family, and Christmas day with Justin at my house with my family (the opposite of what we did last year!). I honestly had the best Christmas ever and it was so nice to get to spend it with each of our families together!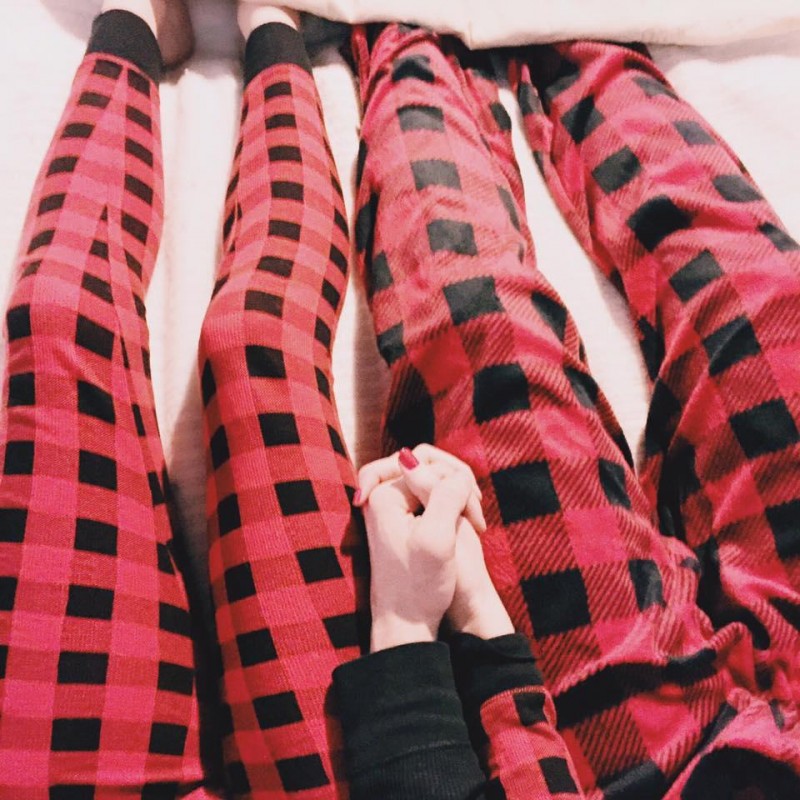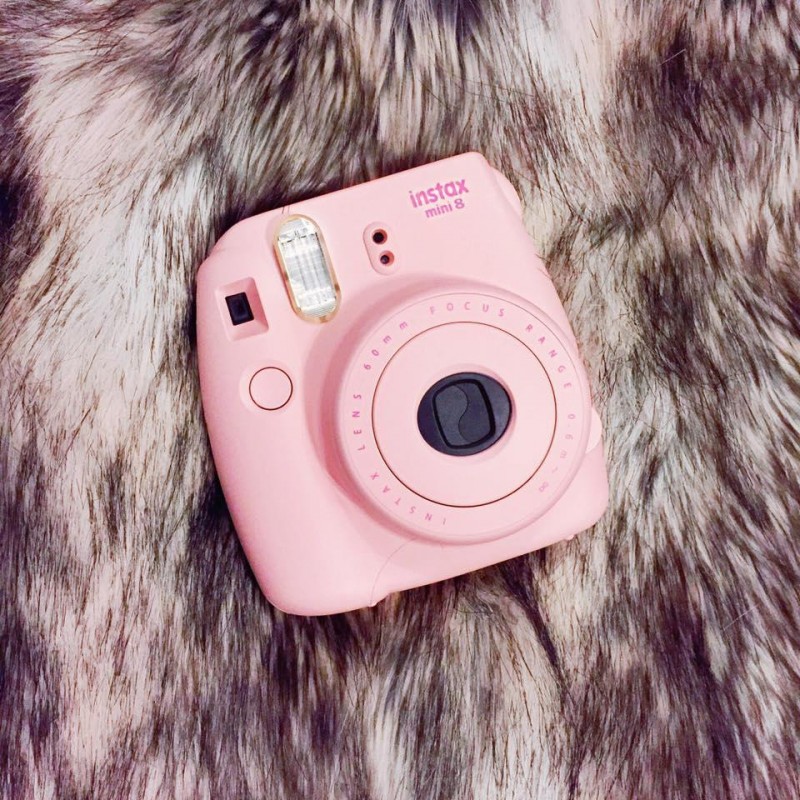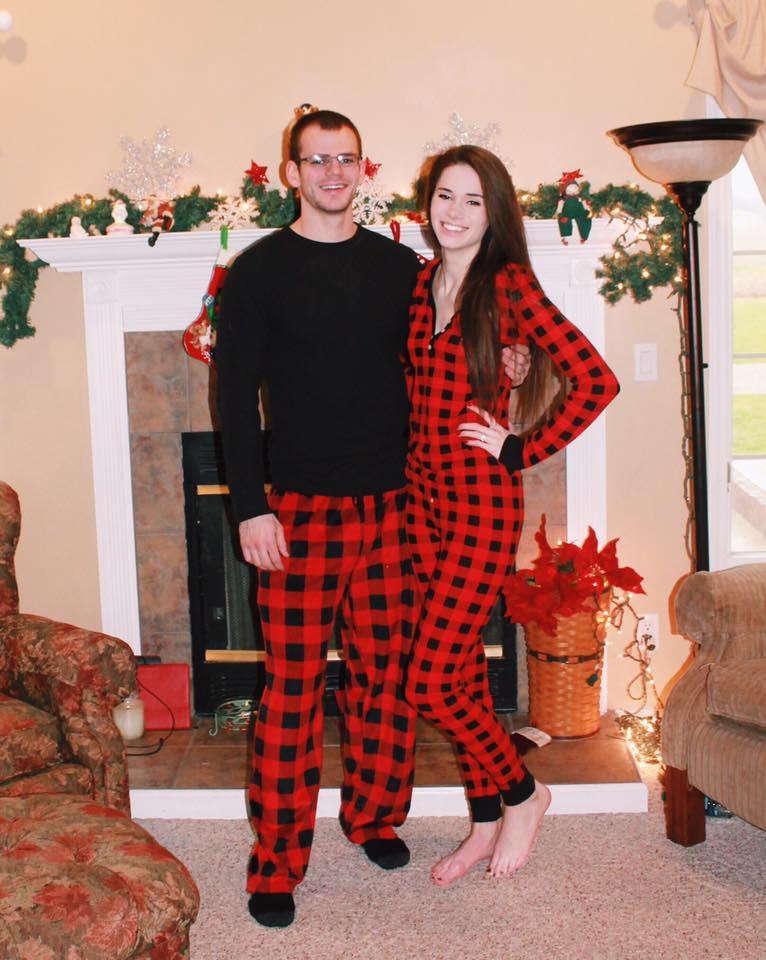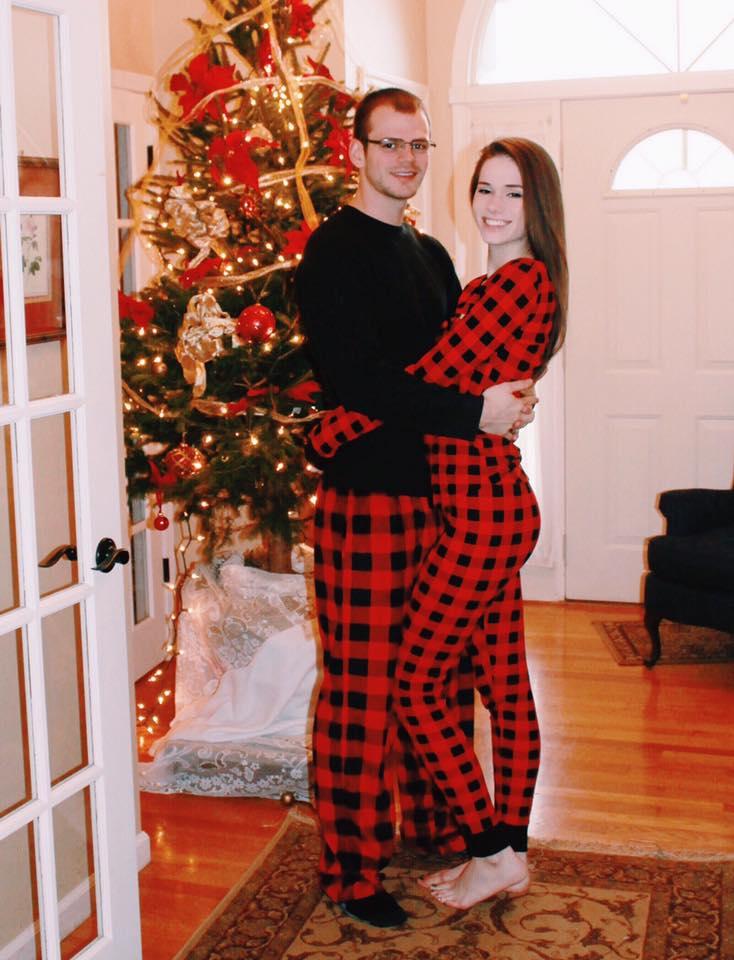 Last year Justin and I wore matching Ninja Turtle pajamas (thanks mom!) and this year I picked out this festive red and black checkerboard plaid duo. This is a really fun tradition for us. My pajama set is from PINK and Justin's pants and thermal top are from Sears — I'm so happy with how well they matched and we were both super comfortable!
My cute fiancé surprised me with a gift I had been wanting for a long time: a Fujifilm Instax Mini 8 Instant Camera! I can't wait to capture our memories, and I'm in love with our first ever polaroid pictures in our Christmas pajamas! This year I asked for house stuff since Justin and I will be moving into our first place post-graduation this summer, and I feel so blessed to have received bedding, pots and pans, dishes, silverware, and tuber-ware (blog post coming soon I'm sure)! Justin and I were also surprised to be gifted personalized wall hangings for our first place from his family, engraved with our names, personal messages, and our engagement date. These are such special gifts that we'll cherish forever and I absolutely can't wait until the day I get to hang them up!
Along with Christmas gifts, we've received a few very sweet cards congratulating us on our engagement within the past week. An engagement card is such a simple thing, but we appreciate the support and kind words so much!
I hope you all had a great holiday weekend! Now that the holidays are over, I'm going to get back into posting more frequently, so comment any blog post suggestions you'd like to see!
Thanks for reading!