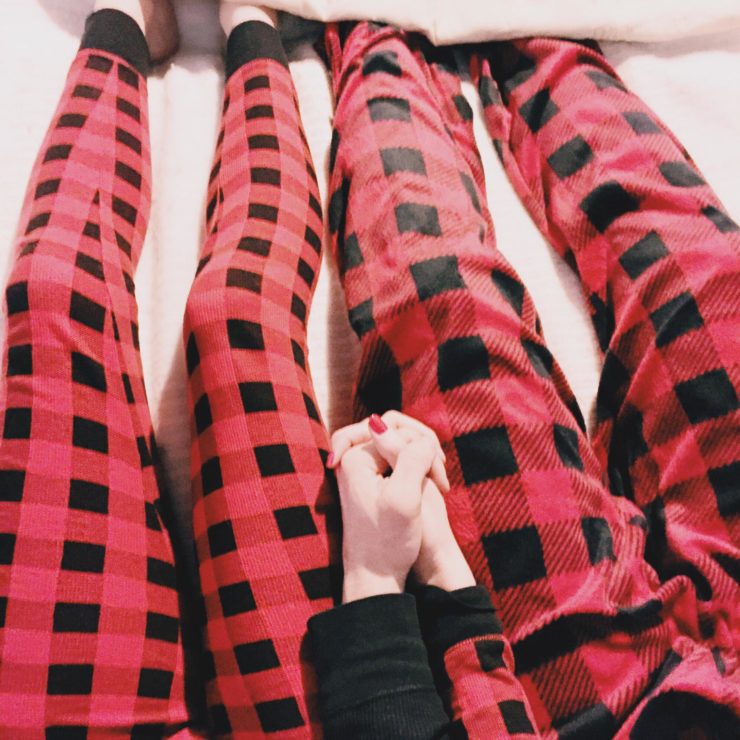 Justin and I decided to wear matching Christmas pajamas every year as a fun little tradition, so I've been on the lookout for the perfect ones for the past couple weeks. Keep reading to see my favorite matching PJ picks for this season, the ones I chose for Justin and I, as well as our holiday plans!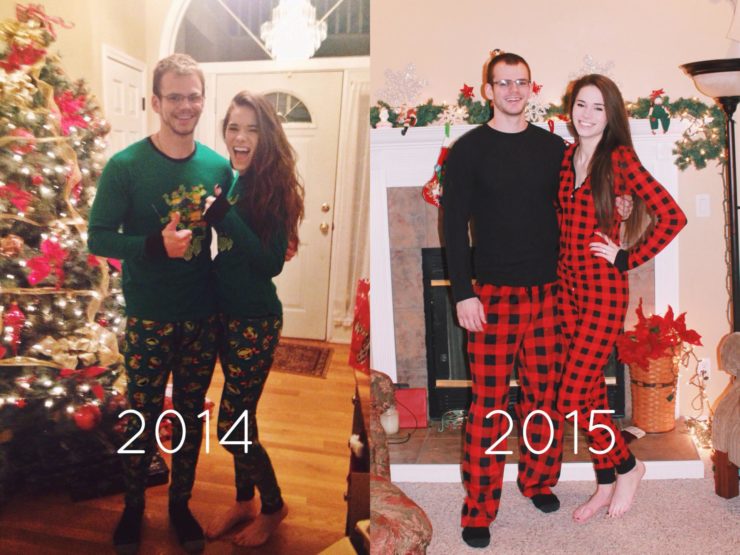 This will be our third year carrying out our tradition. We were surprised with Teenage Mutant Ninja Turtle pajamas in 2014 (thanks mom!), and we wore red and black checkered plaid last year. I had to do a bit of digging this year because I was having issues finding pajamas that weren't red or plaid like we did last year. Here are some of my favorites!
1. Red Plaid // 2. Grey Stripes // 3. Green Onesie // 4. Red /Green Stripes // 5. Cream/Red Plaid // 6. Red/Black Buffalo Check // 7. Candy Cane Stripes // 8. Cream w/ Red
After tons of searching in store and online, I finally found a cute set in our sizes for this year! I chose the grey and white striped ones you see above from Macy's. Everything was so picked over and most sites had hardly any sizes in stock (my fault for doing it last minute, oops), if they even had anything in stock at all — but I'm really happy with these! I love how simple they are and I'm glad I was able to find some that weren't red so we can have a different look than we did last year. They look so cozy! They should be coming in the mail early next week.
As for our holiday plans, we'll be celebrating Christmas for the first time in a home of our own this year, which we're really excited about! We'll be spending Christmas Eve at my parents' house, then coming home and spending the night at our apartment so we can have Christmas morning together on our own, then we'll spend the rest of Christmas day at his parents' house. Where are you spending the holidays this year? What are your Christmas traditions? We still have just over a week until Christmas, so that gives you enough time to order matching pajamas if you want to!
Side note: In other exciting news, today is Justin and I's one-year-engagement anniversary! I plan to have a post go up this weekend on that. 🙂 Have a great weekend & thank you for reading!