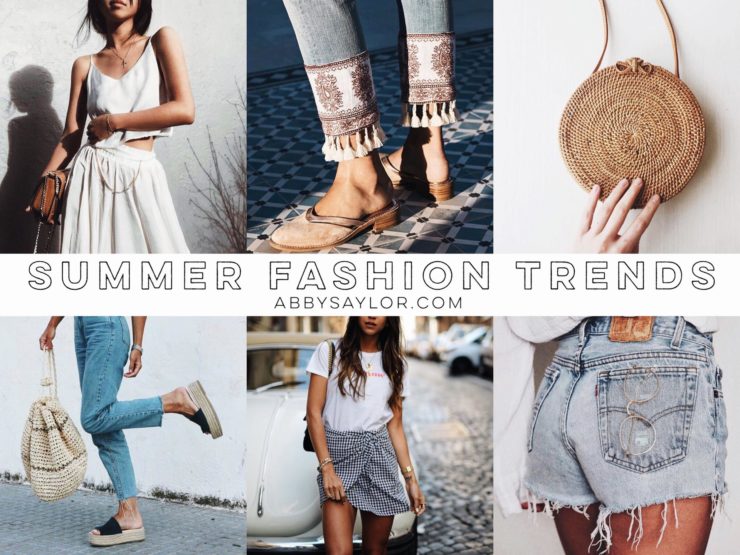 With June quickly approaching next week, it's time to jump back into my next seasonal fashion post for summer 2017. Many of spring's trends are carrying over to summer this year, but there are a few additional ones that have popped up in stores. Keep reading for a wrap-up on what's in this season, along with links to shop each look!
PLATFORM SHOES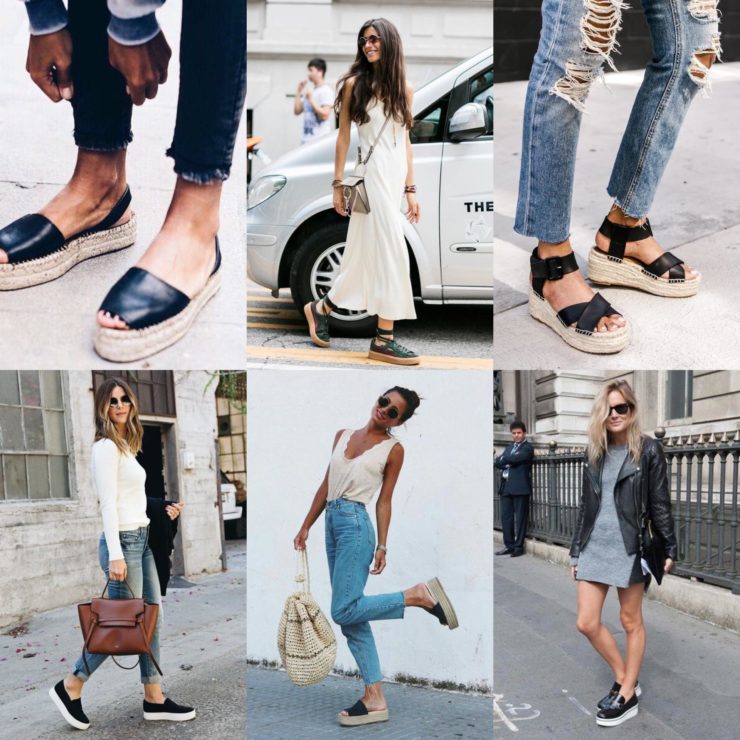 Short girls (not me) are rejoicing everywhere! This trend was a hit last summer, and it looks like it's not going anywhere this season either. Wearing platform shoes is a great way to add in a little height and lengthen your legs when wearing skin-bearing shorts, dresses and skirts. I haven't dabbled in this trend too much yet, but I'd like to try out a pair of platform sneakers and espadrilles!
CUT-OFF DENIM SHORTS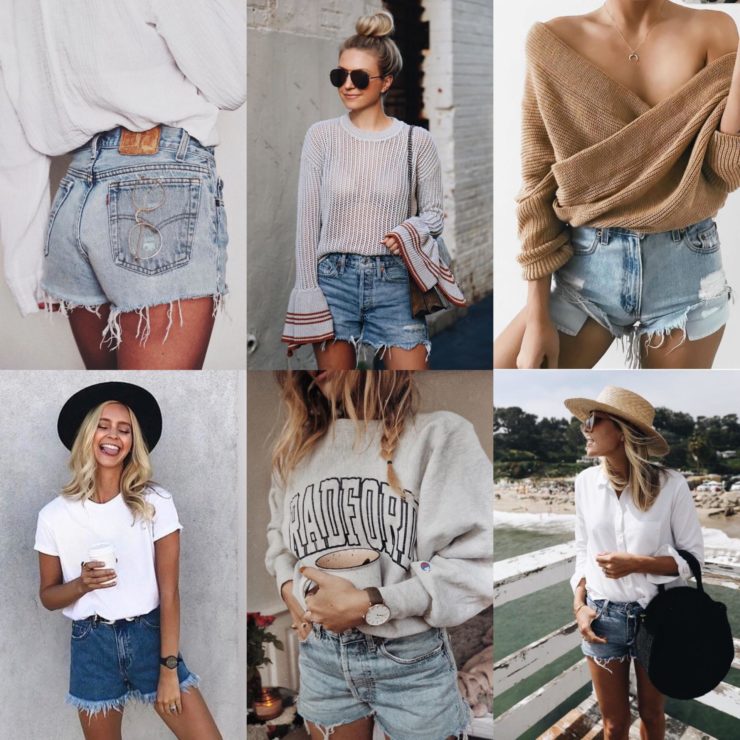 Denim shorts are always a hit for summertime, but the cut-off style is particularly popular this season. You can go the inexpensive route by picking a few pairs up at Forever 21 (they have TONS of styles in-store right now!), or invest in a key basic piece from somewhere like Urban Outfitters (currently 20% off online!). I always struggle to find shorts that are the perfect balance of not being too short or too long, so please let me know if you have a go-to pair that fits that criteria.
BLACK + WHITE GINGHAM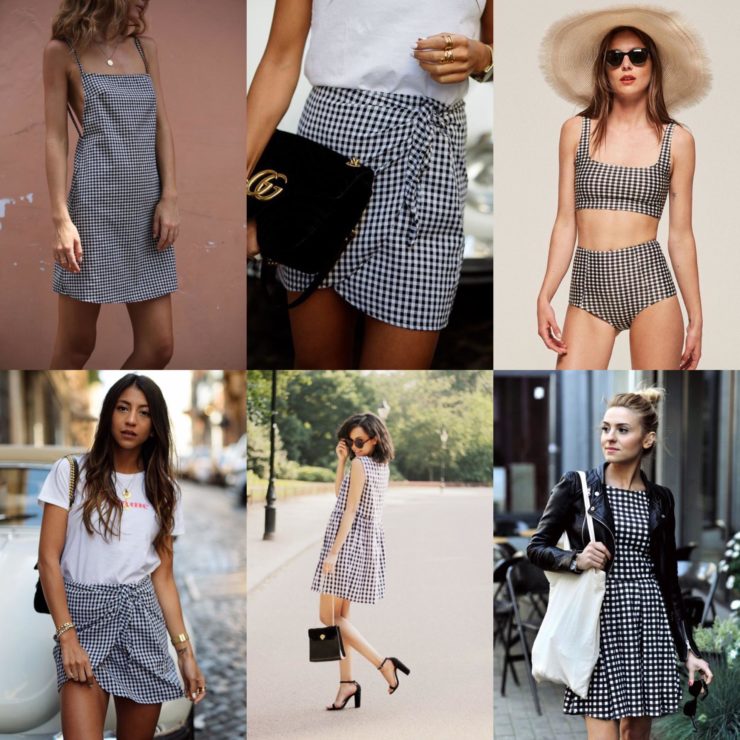 I've been seeing this print everywhere this season and I'm not mad about it! This is such a fun way to mix up a monochromatic outfit for my strictly neutral girls out there, or add a pop of color with a graphic tee or textured bag for a fun and effortless look (even though mixing patterns and textures is almost never done without careful effort). I'm craving a mini-dress and skirt in this gingham print!
SLIDES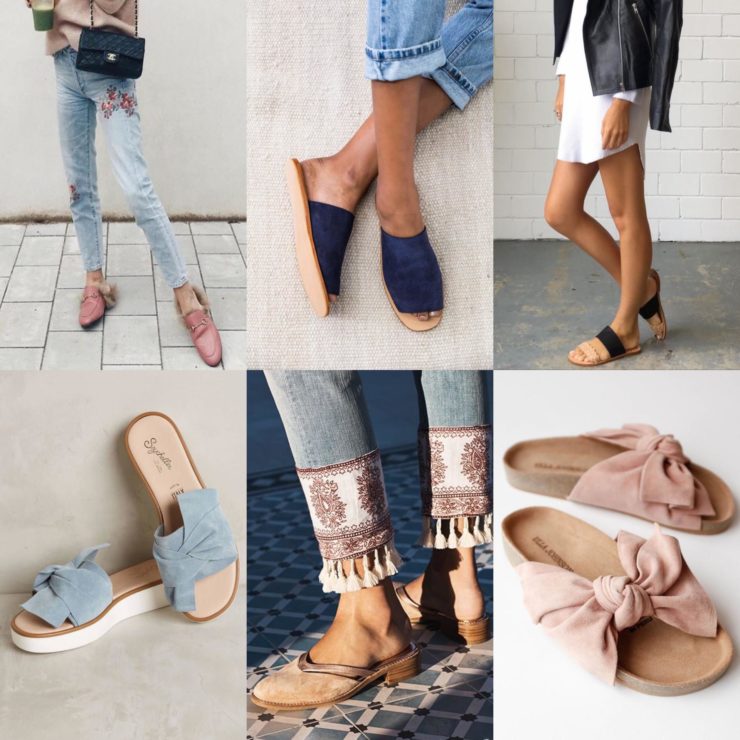 Now this trend is my FAVORITE! I can't rave about these comfy slides enough and I haven't loved a trend this much in a long time. I snagged my favorite pair up at TJ MAXX, but these puppies are being sold at many stores across the board, so it won't take you long to find a pair or two that works for you and your wardrobe. I suggest getting a basic pair that you can wear with a lot of outfits, along with a fun statement pair to add detail and texture to simple looks.
WOVEN/BASKET BAGS
If you read my summer accessories post from last week, you know how much I'm loving this trend. These bags are so effortlessly beachy and laid-back, making them the perfect go-to purse for the summer months. The woven, basket-like material is such a fun way to add a ton of texture to a basic outfit, like a sundress. I've gotten so many compliments on mine!
MAXI SKIRTS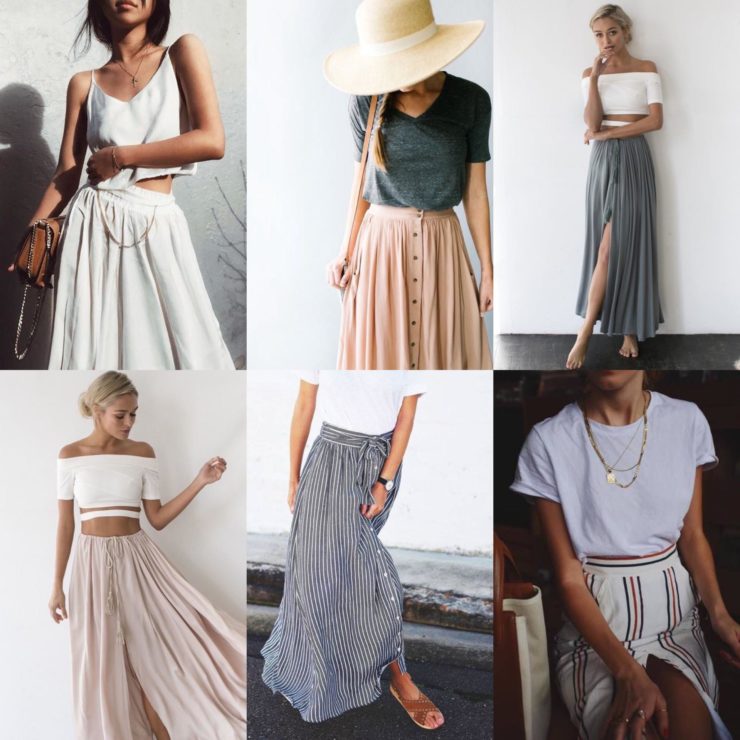 I'm a firm believer that maxi skirts are one of the most comfy outfit pieces you can ever wear. Another bonus is that maxis cover up your legs if you haven't had a chance to get the summer glow you're wanting. They are chic in the most effortless way and I always feel like some kind of bohemian princess when I wear one. I especially love them paired with graphic tees, halters and off-the-shoulder tops.
What trends are you loving for this summer? Which of these is your favorite? If you enjoyed this post, you can read up on previous season trends here and let me know if you'd like to see more fashion posts of me styling these trends. Have a great Wednesday, everyone!