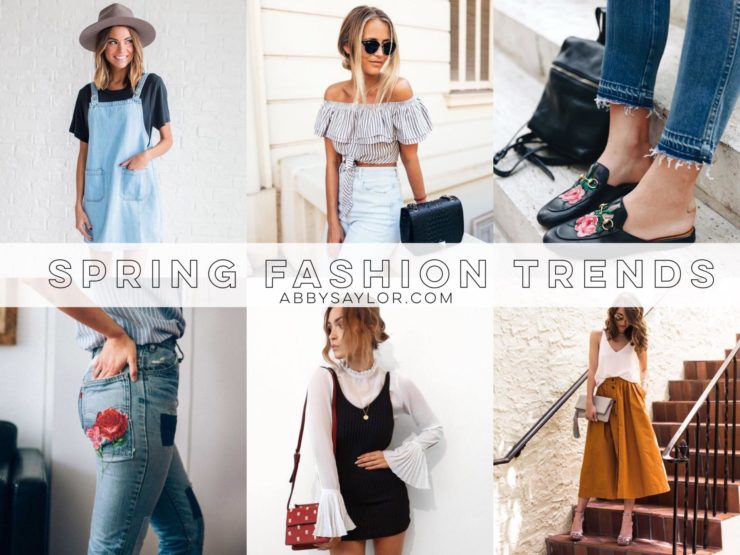 I'm counting down the days until I can pull out my maxi dresses and pack away my coats… and not have to look at them again until October. As I do every season, I'm sharing 2017's spring fashion trends today, as well as some of my favorite pieces of each look linked for you to shop them. Keep reading to see the six trends that are in this season, how to style them and where you can buy them!
EMBROIDERED DENIM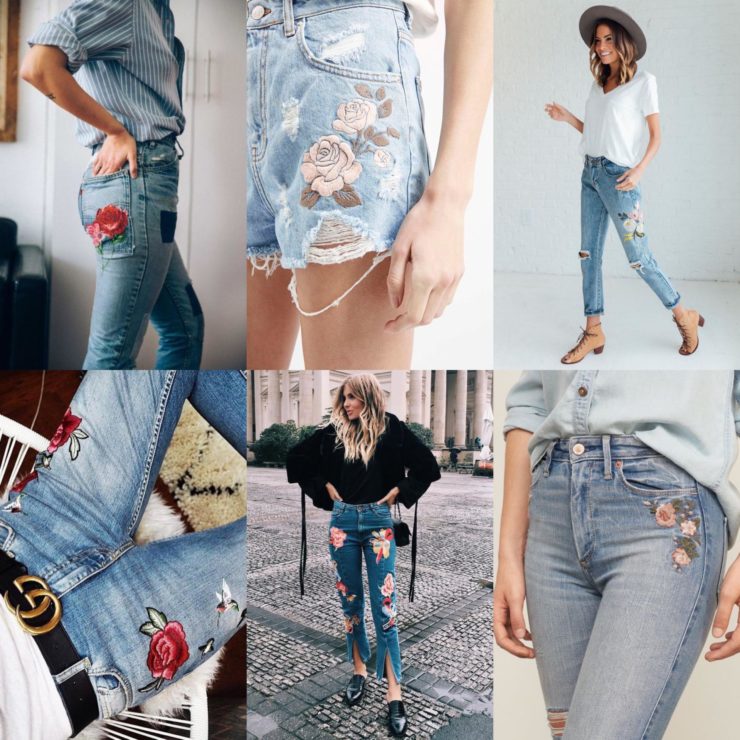 Denim can feel so boring and repetitive sometimes, so I'm absolutely loving this trend that's all over stores like Urban Outfitters, Forever 21 and Free People this season. Embroidered denim, whether it be in a pair of jeans, a skirt or a jacket, brings a flair of detail to any outfit and can easily compliment a simple tee or blouse this spring. I love rose details, so these look so feminine and pretty to me! I'm in love. 
LOAFERS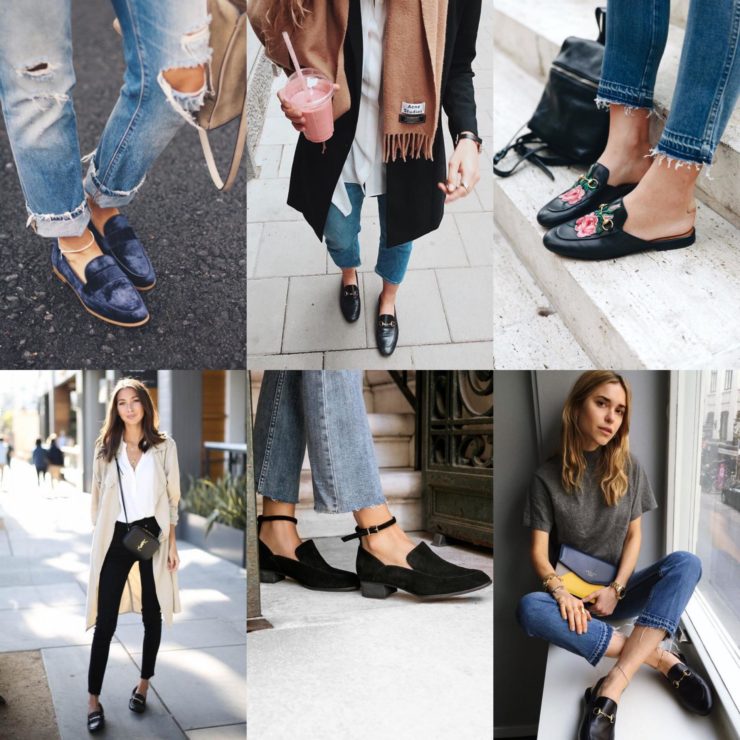 I'm not kidding when I say these are probably the biggest trend this spring. I've been seeing these absolutely everywhere and this probably wouldn't have been something I'd be interested in years ago, but now I'm really liking it. A huge benefit of loafers is that they can be dressed up and down, whether you're heading to work or going on errands for the day. I'm always down for a pair of comfortable flats that are work-appropriate for days running around the city.
OFF-THE-SHOULDER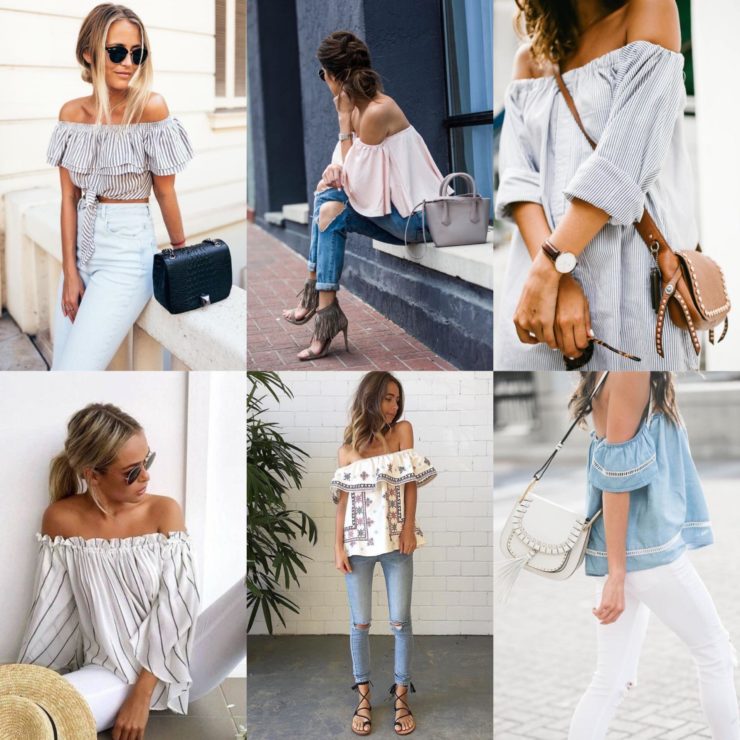 Shoulders and collarbones are such a pretty part of the body to show off, and I love how effortless these outfits look. I've never worn off-the-shoulder items, so my question for you is: are they comfortable? Do they slip off? If you've worn them before, leave me a comment and let me know your thoughts!
FLOWY MIDI SKIRTS
I'm all about midi and maxi skirts in the warmer months because they're just so comfortable! I've been loving the look of a plain or graphic tee tucked into a high-waisted midi skirt for spring and summer days. A mix of a few solid-colored and patterned skirts and tees in your closet will give you tons of outfit combinations to choose from. Consider wearing different shoes like sneakers, sandals, ankle boots and loafers to change up the style as well.
BELL-SLEEVES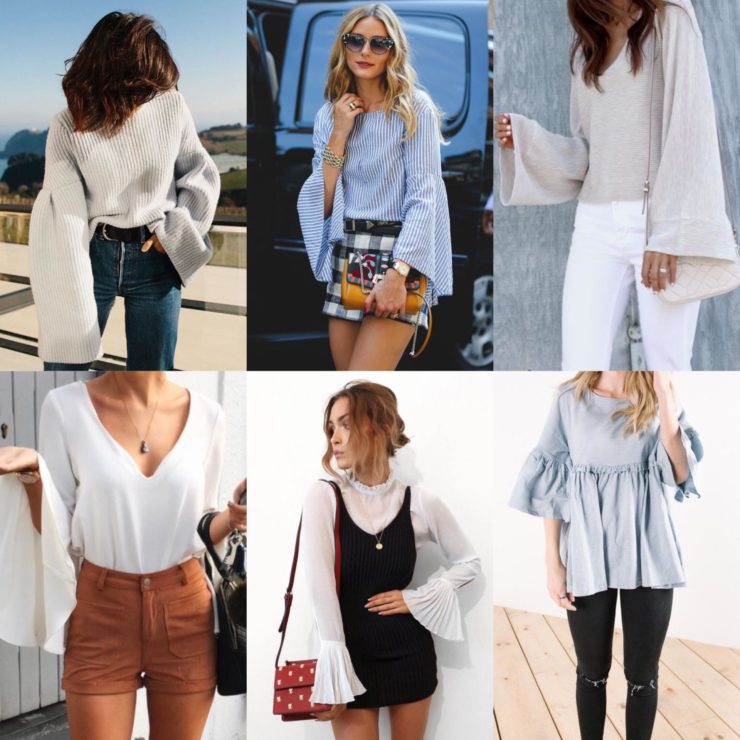 I've dabbled in this trend a bit and I love how bohemian and almost princess-like it makes me feel. The flowy sleeves are so so feminine and delicate, and it makes even the simplest of outfits instantly more fashion-forward. My favorite looks are bell-sleeved tees tucked into a skirt or worn under a dress as shown above.
MINI SKIRTS AND DRESSES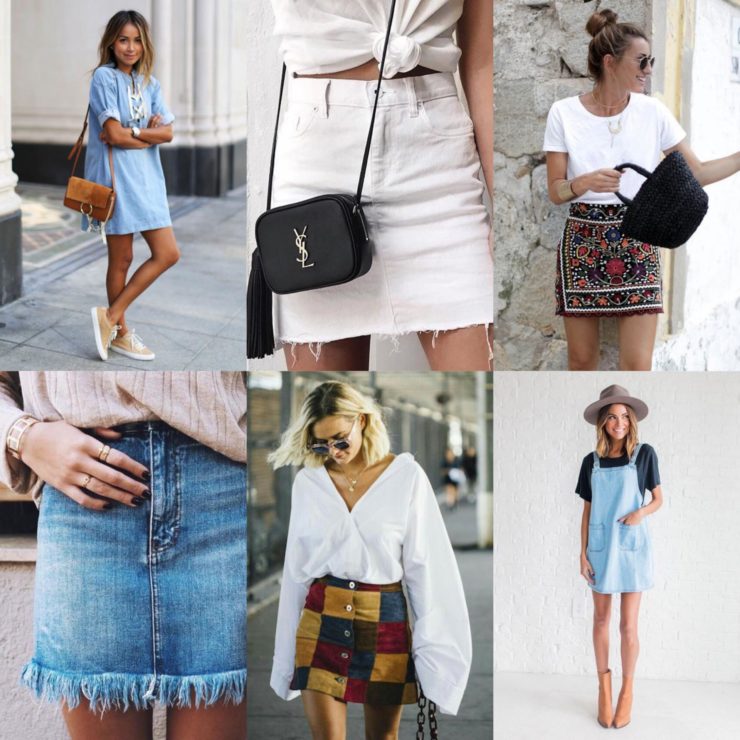 It's all about the legs this season! My Pinterest feed is full of skin-bearing dresses and skirts paired with flowy tops or tees layered underneath. Again, this is another look that can be dressed up with heels and a blouse, or dressed down with a tee and sneakers. I'm lusting over a raw-cut denim skirt, as well as the embroidered mini shown above!
What's your favorite trend this spring? Also, let me know if you'd like to see more fashion-related posts from me here on my blog and on my YouTube channel. I've always been into style, so I'd be happy to do even more of that on a weekly basis if you guys are interested. I hope you all had a great weekend!