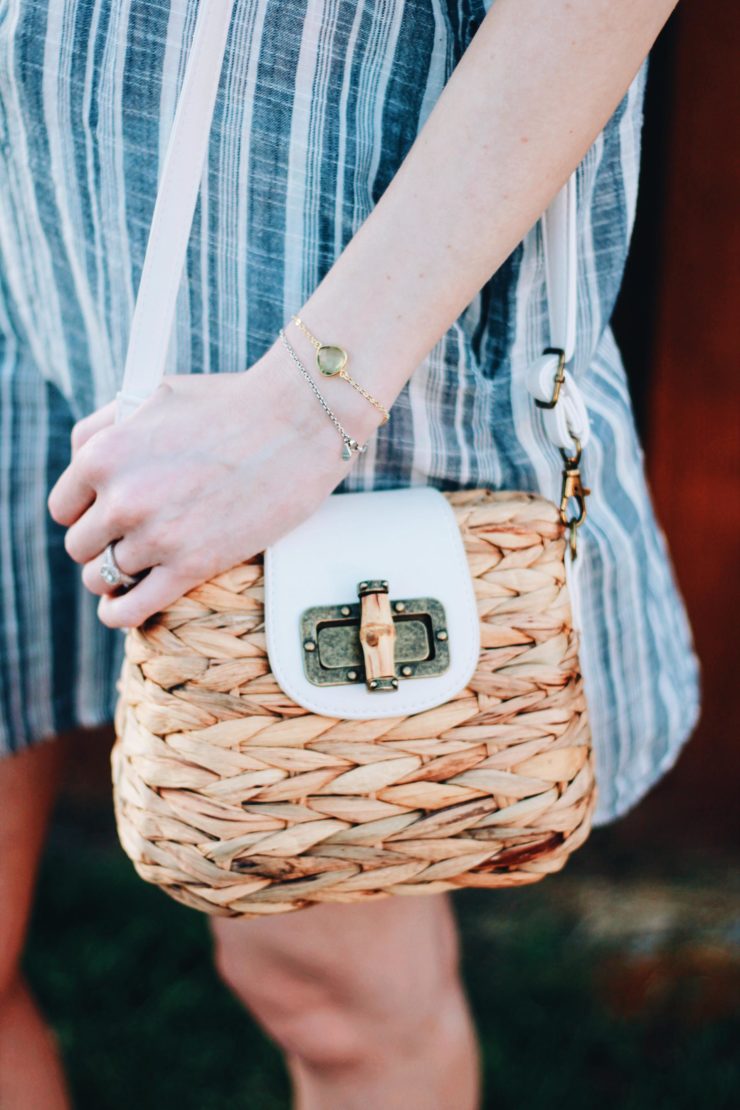 Hi friends! Remember that fashion collaboration I hinted at a few posts back? Well, keep reading for my must-have accessories from Midori Linea (the gemstones are right up my alley!) + how to style them for summer!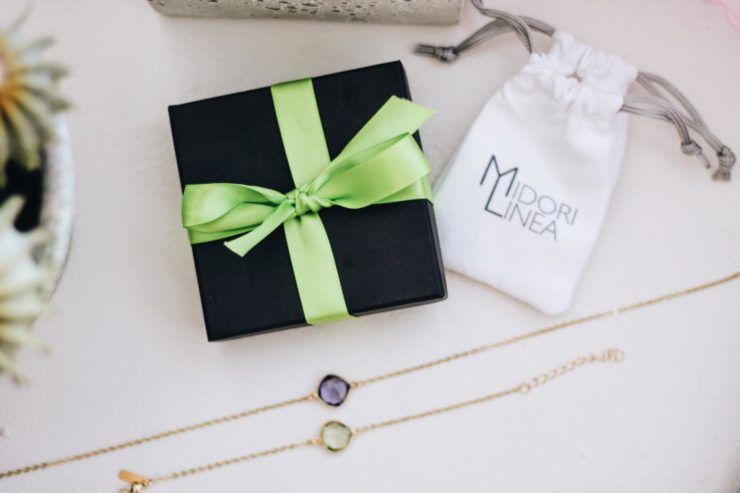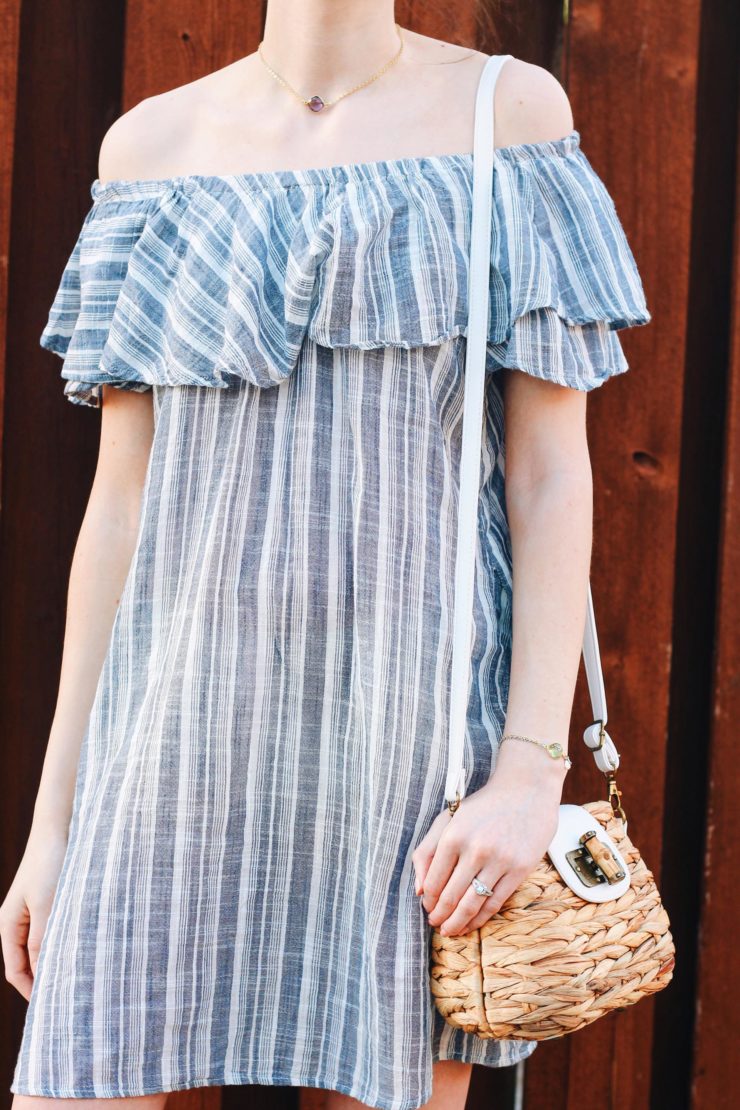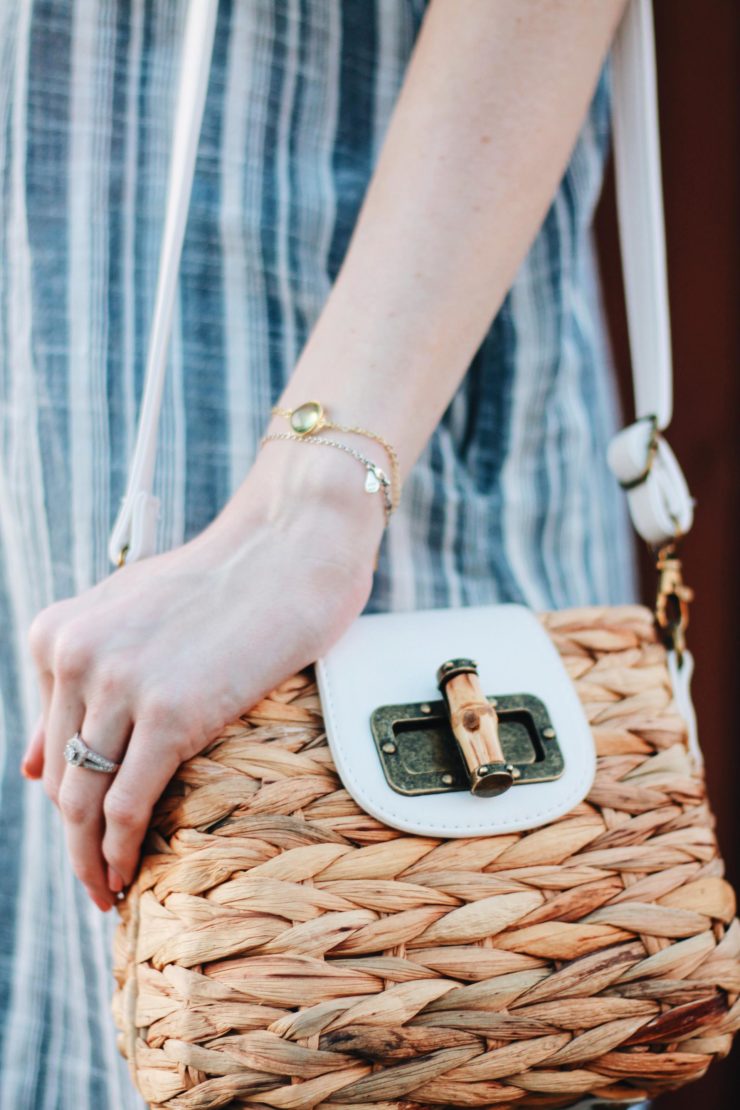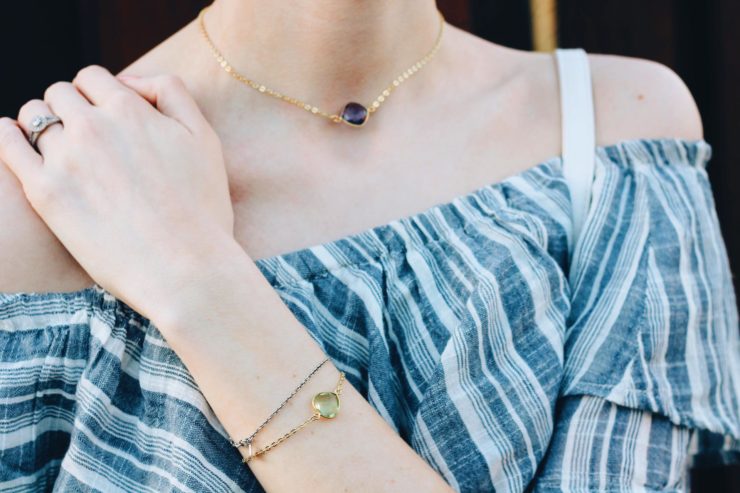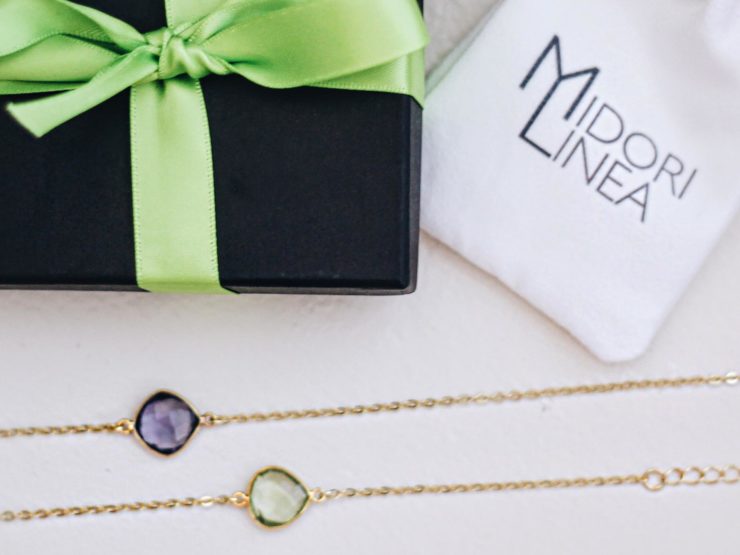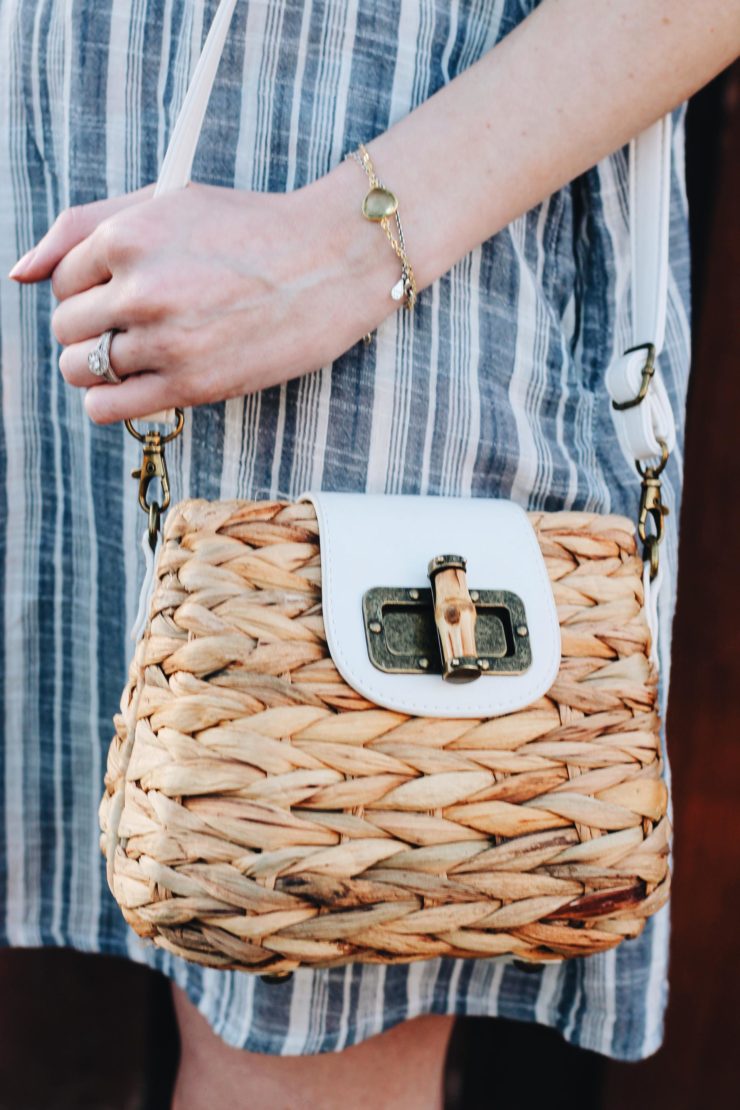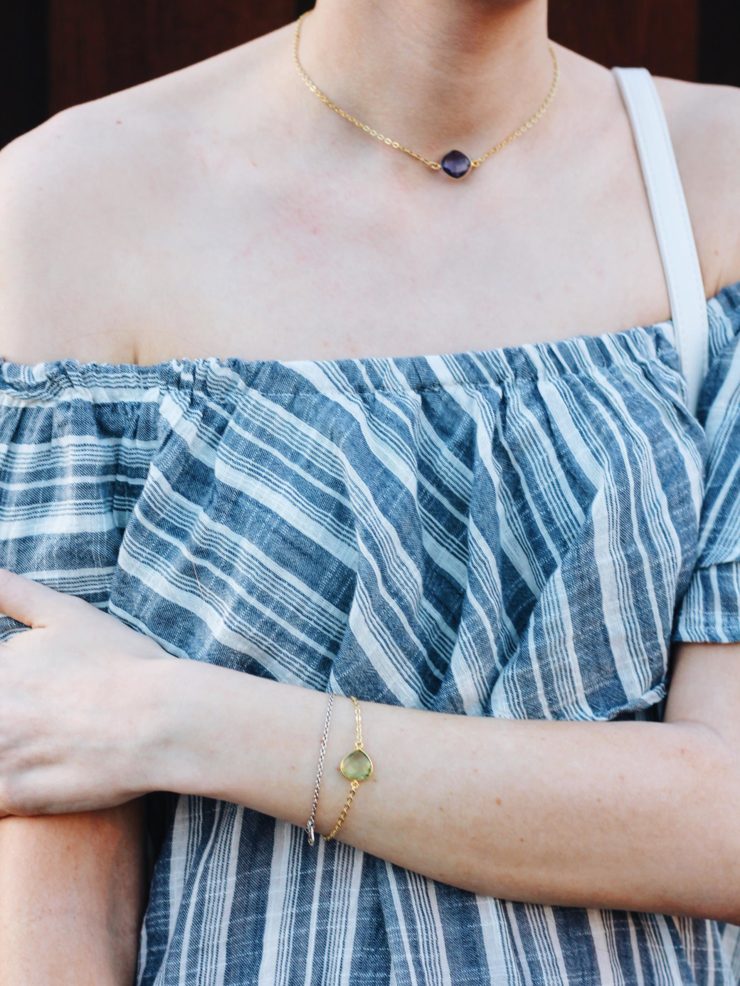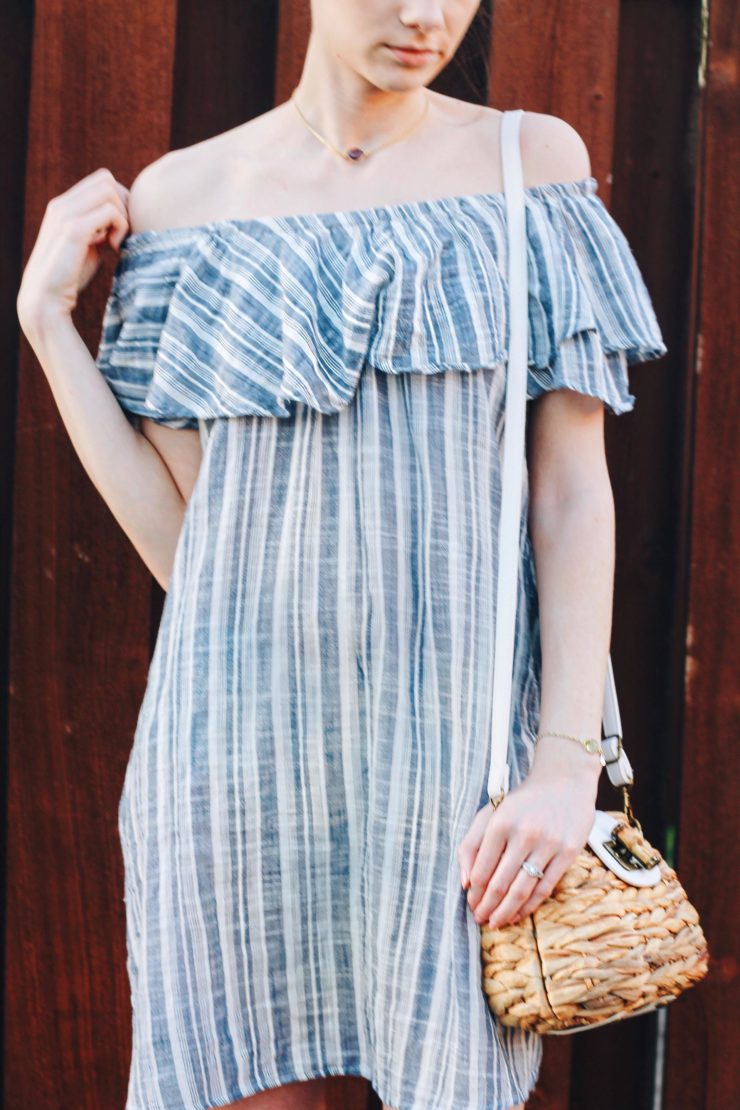 As shown in the photos, the two jewelry items I selected are the Cecelia bracelet in green amethyst and the Celeste necklace in lolite, which is a pretty purple color. I love that these pieces are so easy to layer with pieces that I already own, making it so effortless to incorporate them into my wardrobe. I love mixing metals, so these items are so fun to wear with the two accessories I never take off: my engagement ring and my Pandora bracelet, which was a college graduation gift from my great aunt and uncle. These pieces are beautifully made and have a nice weight to them, giving them a high-end feel, while still being simple and delicate enough to incorporate into your everyday looks.
If you're loving these pieces too, use my code "ABBYSAYLOR" for 20% off your order! In addition to that, they're offering my readers/followers a special gift: if you purchase any item from their site with my discount code by June 16, you'll also receive a free beauty gift bag with Olsuss soaps and a makeover card from Bare Minerals! As for the rest of my outfit, the dress and bag I'm wearing are from T.J. MAXX — you can shop similar pieces below.
I've mentioned this already, but I'm so in love with the off-the-shoulder trend! Collarbones are my favorite part of the body to show off, and nothing accentuates that quite like these tops and dresses.
Another must-have summer accessory for me are these woven, basket-esque bags! I'm so glad they're a growing trend for summer 2017. The material gives these bags such a laid-back and chill vibe, will adding such a cool texture and statement piece to your look. I spotted this one across the store and instantly feel in love with how beachy and unique it is!
Thank you all for reading and leave me a comment letting me know what your favorite pieces are from their site! Be sure you're following me on Instagram to see more photos of me styling this jewelry.