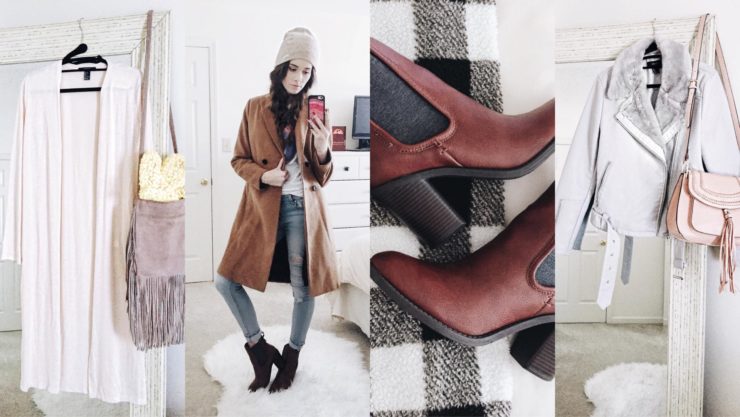 Hi everyone! Today I'm coming at you with a little haul of items I picked up over the weekend that are perfect for all of these chilly winter days we've been having here in Indianapolis. Keep reading to see where I shopped, what I picked up + how I plan to style each of these pieces!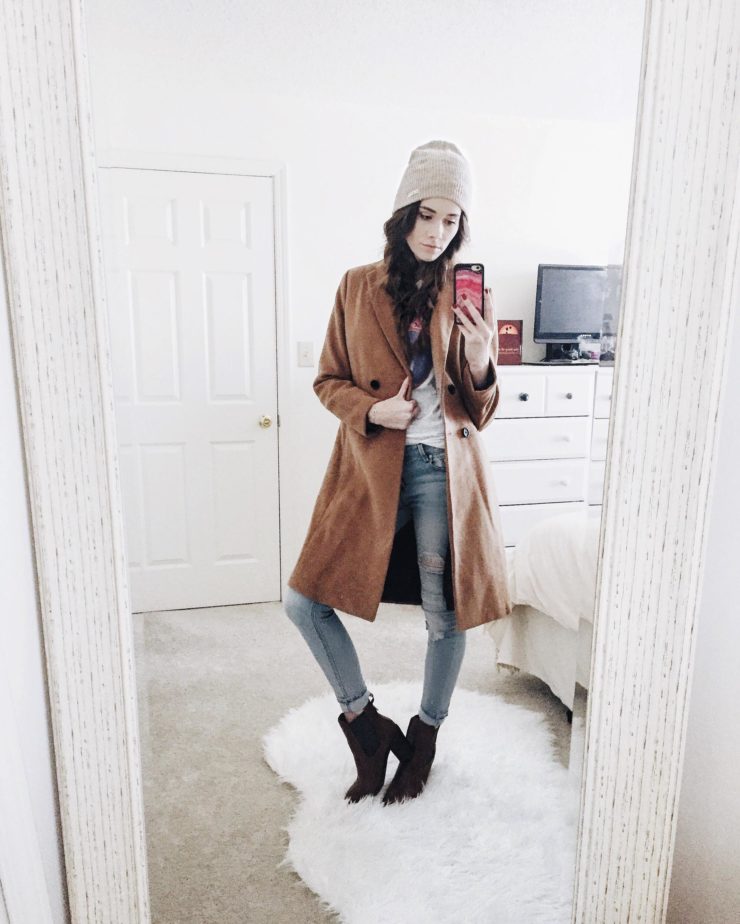 I've had my eye on one of these camel, oversized coats (similar here) for SO long now, guys! I had a gift card for Forever 21 (shoutout to my brother, Logan), so I decided to stop in and search for one of these babies to finally add to my closet — and of course I found it in the last section of the store I looked in. I picked up a medium for a nice, slouchy fit that easily allows me to add tons of layers underneath for the freezing cold winter days we've been having. This item was definitely on the pricier side for Forever 21 with a price tag of $60, but it's worth every penny! The quality is amazing and I know it's something I'm going to have for years and years.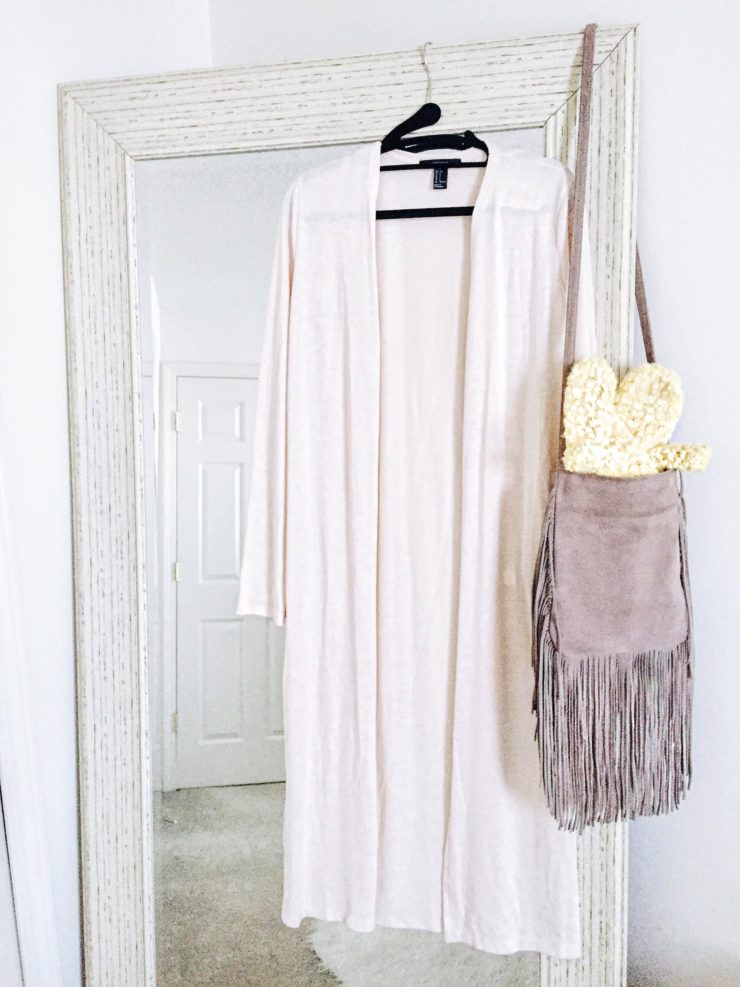 No, I don't need another oversized cardigan. Yes, I bought one anyway. I couldn't pass this soft one up in one of my favorite pink hues (similar here). Unlike my other cardigans, this one is super thin and light, making it a perfect transition piece for spring. This will be such a cute item to pair with distressed denim, ankle or over-the-knee boots, and a figure-flattering bodysuit to balance it out. P.S. How cute are those yellow Anthropologie mittens peeping out of my fringe bag?! They're such a winter essential for me!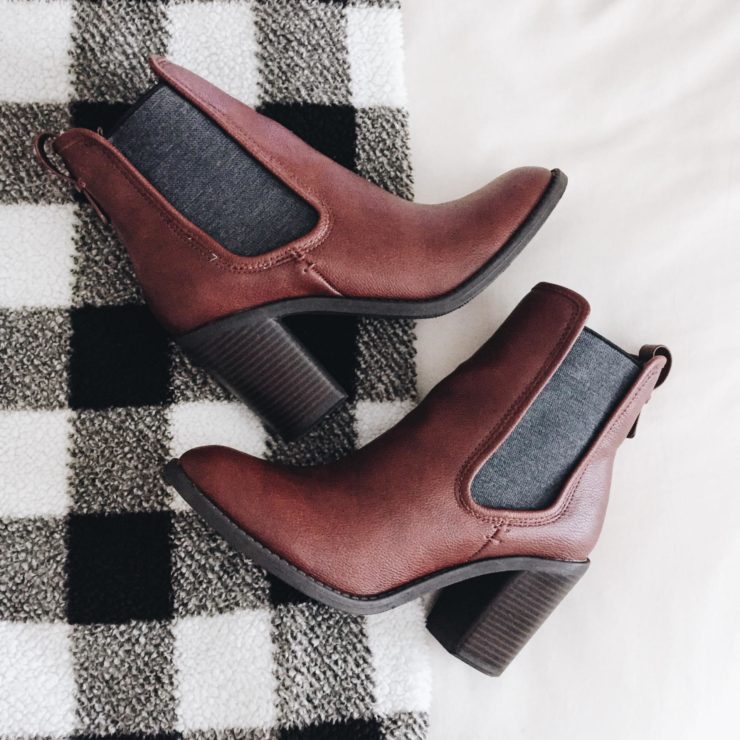 I originally went to Target over the weekend to track down a pair of leopard boots I had seen there a couple weeks ago, and decided to try these on when I couldn't find them. I've been craving a winter statement shoe for a while now because all of mine are s0 neutral. This brick red pair is the perfect pop of color for the winter season, not to mention they're super comfy. I usually wear a 10 or an 11, but these run a bit big so I got a 10. These were marked somewhere between $35-40, and to my surprise, they were only $20 when I checked out at the register! You seriously can't beat that. I can't find these online, so head to your local Target to pick a pair up while they're still on the shelves!
If you read Friday's post, you know I've been eyeing fur jackets lately. Most of Forever 21's were a bit over the top for me, so I decided to get this pretty grey jacket with a fur accented collar as a starter piece. The cool grey shade is so pretty and chic, plus it has such a comfy fit — which is always essential, right? I plan to style this jacket with dark denim jeans and a chunky sweater.
__________
Should I start filming hauls in the future and include them in these posts? Let me know your thoughts! I eyed a "vlogging camera" with a flip up screen at Target over the weekend and considered getting it for like .2 seconds... we'll see. Also, let me know if you'd like to see more posts/photos of me styling these pieces!

Thanks for catching up on my recent purchases — it's great to get shopping therapy through others sometimes. :) Justin and I spent the weekend getting things done while balancing it out with plenty of relaxing as well, which we both agree is our favorite kind of weekend. I hope you all had a great weekend too & look out for more posts this week!