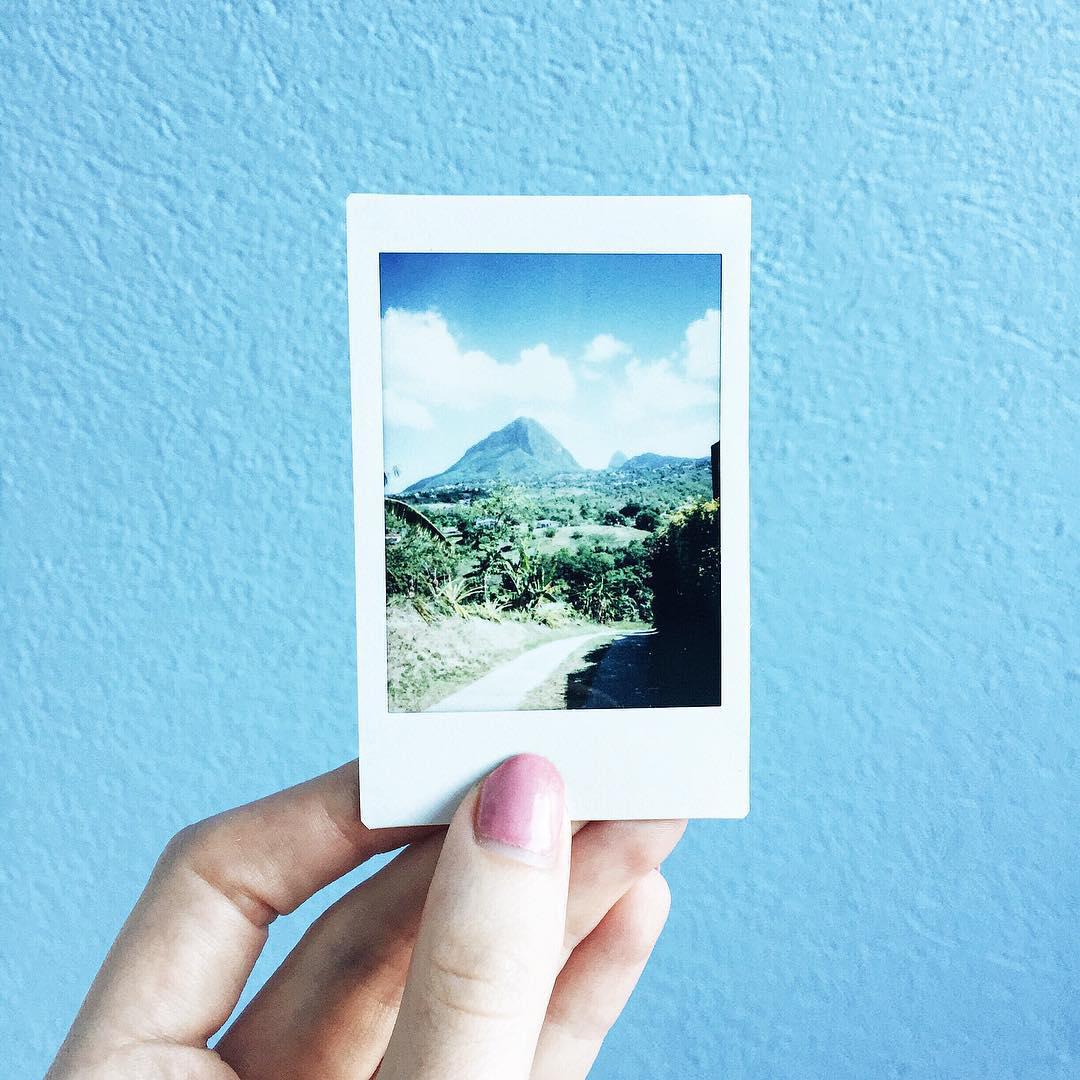 Following my first international trip with my husband for our honeymoon in St. Lucia last week, I took note of my absolute essentials for cruising around the island, as well as the unnecessary items I should not have picked, lightening our load and saving space in our suitcase. Keep reading for my list of what not to pack for a trip to the Caribbean!
Makeup.
I brought a light amount of makeup assuming I would put at least a little bit on every day or two, but I didn't apply a single drop of any of it! Unless you are absolutely positive you're going to wear makeup at some point (maybe for a specific event or activity you're doing), don't bother packing any! Instead, bring moisturizer and sunscreen because that's likely all you'll be wearing. Use your trip as a reason to give your skin a break! If you do decide to bring makeup, bring items that serve dual purposes, like bronzer that you can also use as eyeshadow, etc.
Too many shoes.
You may think you're going to wear a different 3-4 pairs of sandals and couple sneakers while you're there, but it's so unlikely! I suggest bringing a pair of athletic/comfortable tennis shoes for any hiking or physical outdoor activities you may be doing (I suggest wearing them on the plane to save space!), a pair that are super easy to slip on and off for the beach/pool/boat (I brought my go-to slides shown here), and a pair of secure strapped-sandals. That's exactly what I did and it was perfect!
Only one pair of sunglasses.
I wouldn't have thought I'd be suggesting this before we went on our honeymoon trip last week, but my sunglasses ended up breaking the morning of our last full day, so bring an extra pair with you just in case! Justin was so nice and let me wear his, but bring a back up pair so you know you're covered. Chances are the ones sold at your resort are marked up pretty high in price, so save yourself the trouble by packing an extra pair. I used hard cover sunglass cases to keep mine safe in my suitcase.
Too many bras. 
If you're anything like me, most of your outfits will incorporate bathing suits or pasties underneath, so no need to bring a bra for each day you're there. I recommend just bringing a couple bras that are needed for specific outfits you know you'll be wearing that week, then leave the rest at home.
Prohibited items when traveling through customs.
If this is your first international trip too, you'll want to do a little research to see what can and can not be brought through customs. If you pack just as you would for national travel and its regulations, you should be okay. Be sure to have your passport with you and a pen in hand to fill out the required travel forms when exiting and entering the country. You can read up on it on the U.S. Customs and Border Protection's website here.
Thank you for reading and hang tight — my St. Lucia blog posts + video are coming soon! I'm dying to share it all with you. 🙂 Have a great weekend, everyone!