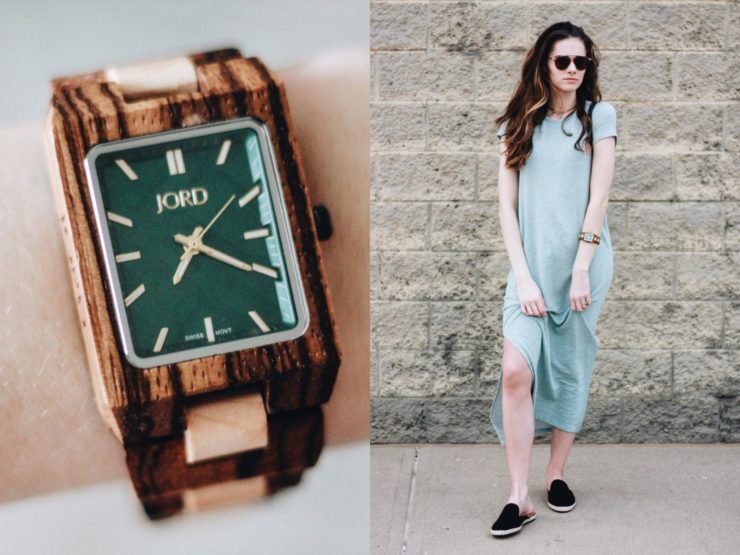 Hi friends! I've teamed up with JORD today to share an honest review on their wood watches, my favorite styles from their collection, how I style them + a contest for you to enter to win a $100 gift code to use on their site! One lucky person will win, but everyone who enters will receive a consolation code worth $50 — which is a win either way in my book! Let's get into it.
I realized it was time for me to become a watch-person a couple months ago — one day I was supposed to leave work early for a doctor's appointment, and the meeting I had (which I of course didn't bring my phone to) ran over without my knowledge, giving me only 10 minutes to pack up and get out the door to my doctor's office that was 20 minutes away. I didn't want to pay a fee for missing my appointment, so let's just say I was a very aggressive driver that day and I've never ran faster in my life. Simply wearing a watch would have prevented all of this and I was kicking myself for not wearing one.
I've seen JORD watches EVERYWHERE online this year, so I was really intrigued to try one out myself. The watch comes in arguably the coolest packaging I've ever received a product in, which is the high-quality wooden case shown above. The watch itself is super sturdy and feels like a million bucks on your arm. I styled it with the maxi and espadrille slides above (which is my new favorite outfit — both are from TJ MAXX!) the first time I wore it this weekend and got several compliments on it! Justin's grandma was a huge fan. 🙂 The wooden style definitely stands out and captures your attention and I love it more than I expected I would.
The watch I chose is the Reece series in zebrawood and emerald. I was originally unsure of the zebrawood style, but now I love that it really shows off the wooden look — I'm super happy with it! Their are so many men's and women's styles to choose from in a variety of wood, metal and color styles, so their truly is something for everyone. If you're a rose gold lover like me, another one of my favorite's from their site is the Cora series in koa and rose gold.
In conclusion, I think JORD watches are worth the hype! I haven't seen anything like them on the market and this is the way to go if you want to sport a watch that is totally unique with an earthy, laid-back feel. If you're interested and would like to try out the watches for yourself, be sure to click the link below to enter the contest to win a $100 gift code to spend on JORD's site! Everyone who enters will receive an online $50 JORD gift code — how cool is that?! The giveaway will close at 11:59 p.m. on May 21 and the code will expire on  6/30/2017.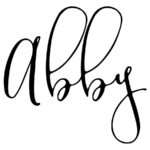 Thank you JORD for sponsoring this post!