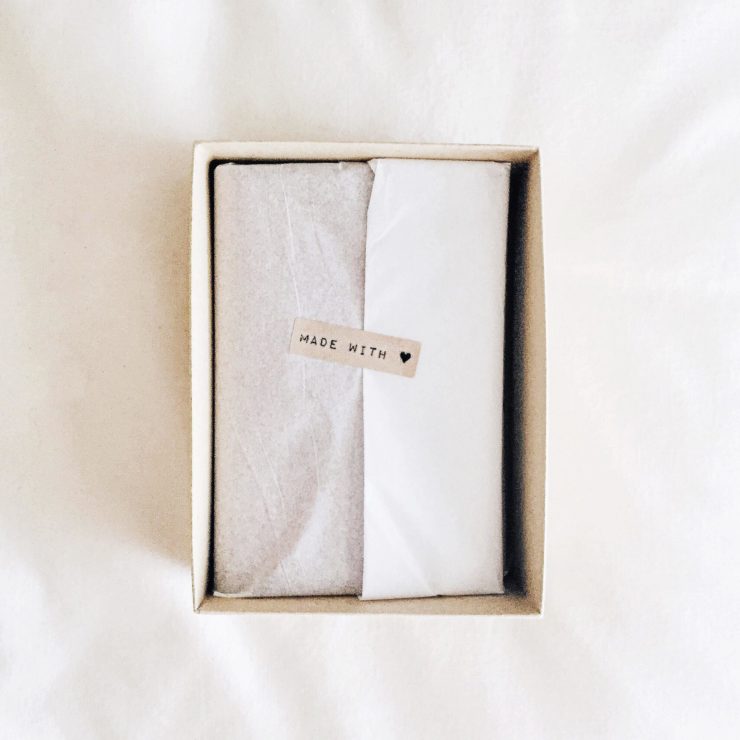 Even though Valentine's Day is totally a Hallmark card holiday, I'm always down for yet another day to celebrate love and indulge in unnecessary sweets. 😉 I loved last year's Valentine's Day post so much, so I wanted to do another post this year to document our memories. Keep reading to see what Justin and I gifted each other this year and how we celebrated!
Justin surprised me by completely tricking me into thinking he would be home late, then walked in the door WAY earlier than I expected with flowers and candy.
I love to give sentimental keepsakes for Valentine's Day, so this year I selected these pretty passport covers from Bramble and Beene on Etsy. Those of you that keep up with my Instagram stories got to see these a day early! Justin and I will be traveling out of the country together for the first time in June for our honeymoon, so I thought it was fitting to get us these, each printed with our initials on them — mine being my future initials, ANA, for Abigail Nichole Armbruster. Ahhh! These feel so luxurious and they're super sturdy, so I know they'll last us a lifetime. The thought of us passing these down to our children one day could honestly make me tear up, guys!
I also gave Justin candy, chapstick (something he had ran out of) and a fresh pair of the same shoes I got him last year that he loved so much. They got so worn out because he wears them all the time, so I thought it was something he definitely needed.
Along with candy and flowers, Justin got me a new heating pad (something I've been wanting to upgrade because they're essential for migraine relief for me) and probably the most blogger gift possible: a tripod! I've been needing one for my heavy duty DSLR and the one he picked out is so nice — I can't wait to put it to use!
After we exchanged gifts, we had breakfast for dinner and made chocolate covered strawberries, (which was a first for both of us to make), and watched Friends.
Again, you can check out last year's bakery brunch at the Cake Bake Shop here, as well as yesterday's vlog if you missed it. Thank you for following along on our lives with us!
To a lifetime of adventures together.