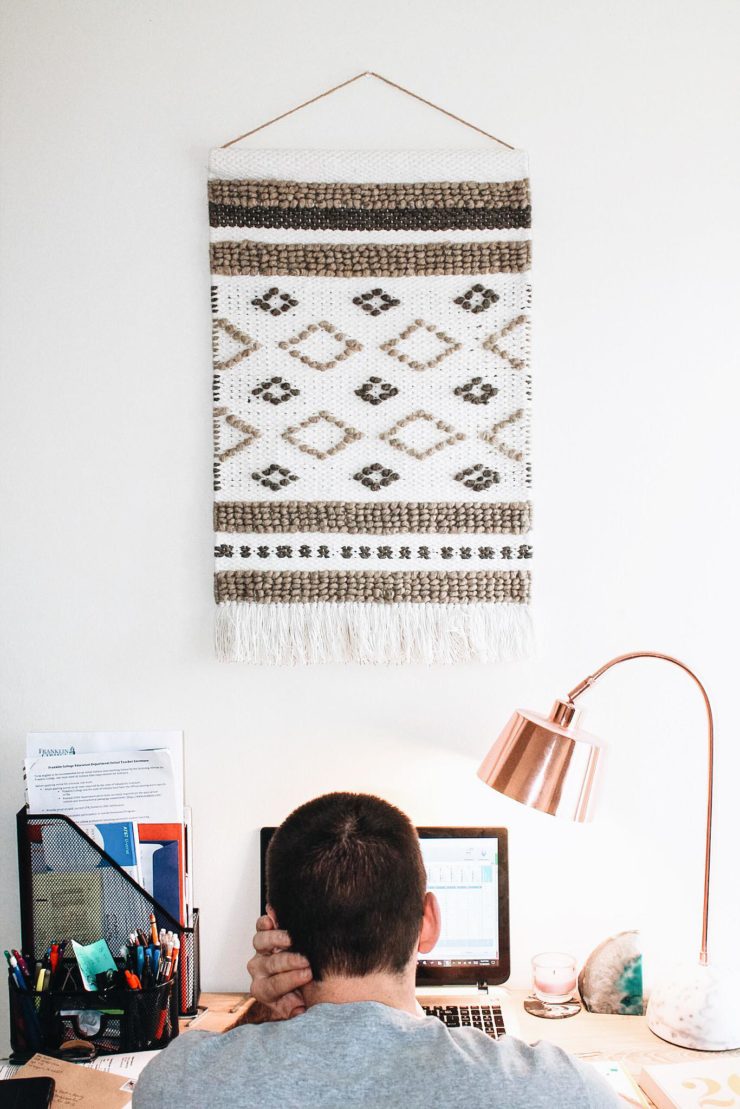 I believe who we are, elements of our personality and how we operate on a day-to-day basis directly correlates to our environment: the people around us, the space we live and work in, as well as our own personal mindset in relation to our surroundings. Whether we realize it or not, the energy of the people around us affects our overall attitude. Today I'm opening up a discussion on why our environment matters, the kind of energy we attract and how we can make changes to alter our demeanor.

If you're familiar with this series on my blog, you already know this is going to be a brain dump — so let's get started! 🙂
Take a look at your environment. 
Do you notice yourself becoming negative, edgy or having self-doubt? Do the people around you (friends, family, significant other, coworkers, etc.) make you feel good? Are these people a source of your negativity? After you spend time with these people, do you leave that interaction feeling better, or worse? Though you are 100% responsible for your own response and what you bring to the table for others, what others give back to you is an equally important factor to consider.
Your environment impacts you in more ways than you know. 
Sometimes I notice myself bringing my bad days home with me, which is never something I want to do! It can be difficult for me to decompress sometimes, so I've found that allowing myself to have some relaxing time alone after a day of working is likely to help me bring my best self forward and refocus.
Something I've been really bad at lately is being glued to my phone and/or computer when I get home from work. I notice myself doing it and I acknowledge that I need to stop, but I typically don't. It's a goal of mine this week to put my phone on silent in a different room and simply be present. I strive to always be in an environment where I can be my best self, while also being sure to provide myself with the balance of work and relaxation — which I definitely need more of.
I'm a workaholic by nature, so I'm constantly needing to remind myself that it's okay to take a break, simply be with Justin in the moment and relax. It's tough to find a balance when working a full-time job from 8-5 and my side blogging grind from 5-9 (or sometimes more…), but I want to be better at prioritizing my time and making a strict schedule for myself so when my computer time is up for the night, I feel that I have little choice but to do other things in a work-free environment.
As time as went on, I realized I'm happiest and I function to my fullest capacity when I'm surrounded by people who are motivated, driven and supportive, while still being laid back and open minded. These are the qualities I like to associate myself with, so these are the traits in others that I'd like to have surrounding me as well — my ideal environment, if you will.
Altering your environment, when necessary, can make the biggest difference. 
Acknowledge the little things that make you the happiest and incorporate those elements into your daily life. I believe this directly alters your environment and can truly contribute to a positive and optimistic mindset. For me, that's simply being with Justin, talking to each other about our days and whatever is on our minds, and doing things we like together (going shopping or out to dinner, taking pictures, watching Netflix, etc.) and separately (video games for him, watching YouTube videos for me, etc.).
Let go of things that no longer serve you, and by that I don't mean to get rid of people that can't do anything for you superficially — however, it's okay to be picky about your life. Don't allow people who make you feel negative stick around.
Keep your goals in mind and work toward them, but don't let them consume your entire life. Take the time to slow down, and stop to appreciate those around you. Unplug from technology and be present within your environment and with those in it.
__________
In what ways does your environment affect the person you are and how you live on a day-to-day basis? Are there changes you'd like to make in the future, or changes you've made it the past that have benefited you? Are you in need of a serious technology/work detox, like me? Let's talk in the comments below!
If you enjoyed this post, you can read my previous "Let's Talk" content here. I truly appreciate you all and thank you so much for reading! Be sure to enter my current giveaway (Indy tee) if you haven't already, which will close Monday, Feb. 27. Have a great weekend!
P.S. Shout-out to Justin for being the model in my photo! 😉