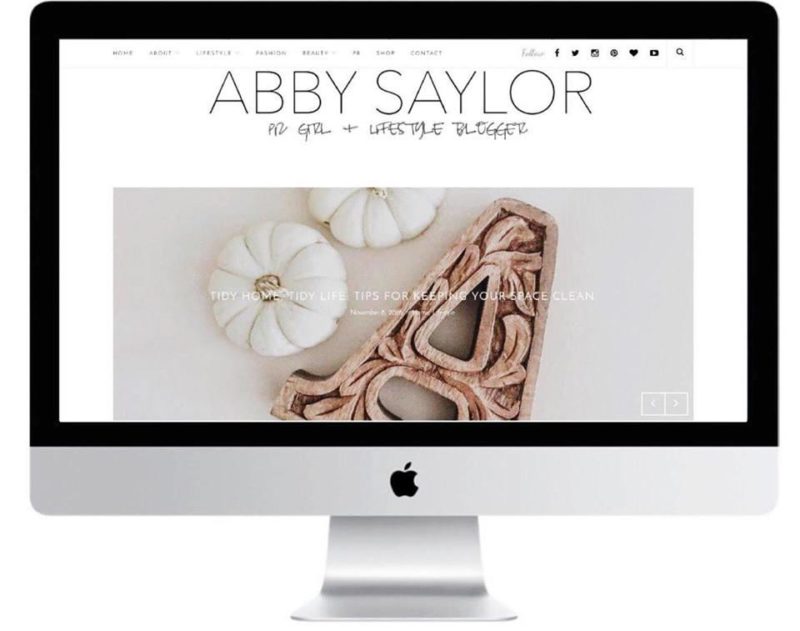 There is so much to learn about blogging, whether you haven't started yet or you've been in the game for years! As you may know, I've only been blogging for just over a year, so I'm certainly no expert — but I have some tips to share with you that I've picked up along the way. This is the second part of my blogging series, so be sure to read part one on How To Start Your Own Blog if you haven't already!

Connect with other bloggers in your area.
Reach out, do collaborations and attend meetups, events and conferences. This will help local bloggers put a face to the name while building relationships with people who are similar to you! You can exchange tips and tricks and possibly connect with local brands. The photo above is from a little coffee date/blogger meet-up I had with Carrie from carrieelise.com at Kaffeine Coffee in Indy this weekend! Stay tuned for details on what our "business meeting" was about... ;)

Utilize your resources.
Consider dabbling in more social media platforms and incorporate new ways for your readers to connect with you, such as through Instagram, Twitter, Facebook, Google+ and Bloglovin'. Snapchat, Instagram stories and YouTube videos are great ways to connect with people on a personal level, giving your readers a taste of your day-to-day life. Dabbling in video will be my next step once I finally decide to bite the bullet and just do it! Get organized by using tools like planners, notebooks, and Google calendar to jot down post ideas and schedule future content. Set goals for yourself, pitch to brands and strive to treat your blog like a business. 

Brand yourself.
It's important that your readers get a sense of who you are and what you're about from the get-go. Your brand should always be clear and concise. Consider creating a logo for yourself and make your social media accounts reflective of your brand: showcasing who you are and what your blog is all about. Branding yourself helps you find your slice of space on the Internet and connect with people who are looking for the exact content you provide. Consider making business cards too — there are many reasons why these are beneficial, but one of the 

best

 perks is that you'll no longer have to spell out your blog name to people you meet who'd like to check out your site! I'm striving to build my brand more and more every single day. 

Almost everything is a photo/post opportunity: Use it.
Blogging is all about sharing, so I recommend lugging your camera with you just about everywhere (or your iPhone will do with the help of really great lighting). Even just a simple date night can turn into a cute post with the help of some awesome photos, maybe some outfit details/links, a local restaurant recommendation/review, and sharing the details of your day. Make it personal. I can be bad about carrying my DSL around all the time, but when I 

do

 decide to drag it along with me, I never regret it!

Be as consistent as possible.
Consistency is key to ensure that your readers don't forget about you and what you have to offer. It can be difficult to balance a blogging schedule within everything else you may have going on in your life, but coming up with a list of ideas will help you stay on track and always have something to post about. I suggest coming up with a few series that you can add to every few weeks to keep your readers engaged and encouraging them to read your previous related content as well. I recommend posting on your blog around 3 times a week or more for great engagement, and be active on sites like Twitter, Instagram, Pinterest, etc. everyday, or as much as possible. I know some people like to stick to posting on certain days, but I've found that I tend to have to adjust my schedule each week depending on what I have going on. I always feel like I'm on my game the most when I'm posting every other day consistently!
__________
What have you learned from your blogging journey so far? What tips have you found to be the most helpful for growing your blog? I'd love to hear your strategies! I'm always looking for ways to further develop my techniques. If you're wanting to start a blog of your own, please feel free to comment any questions you may have and I'll try to answer them — and if you already have a blog, leave your link in the comments below so we can all check out each other's blogs! :)

Thank you for reading and happy Monday!