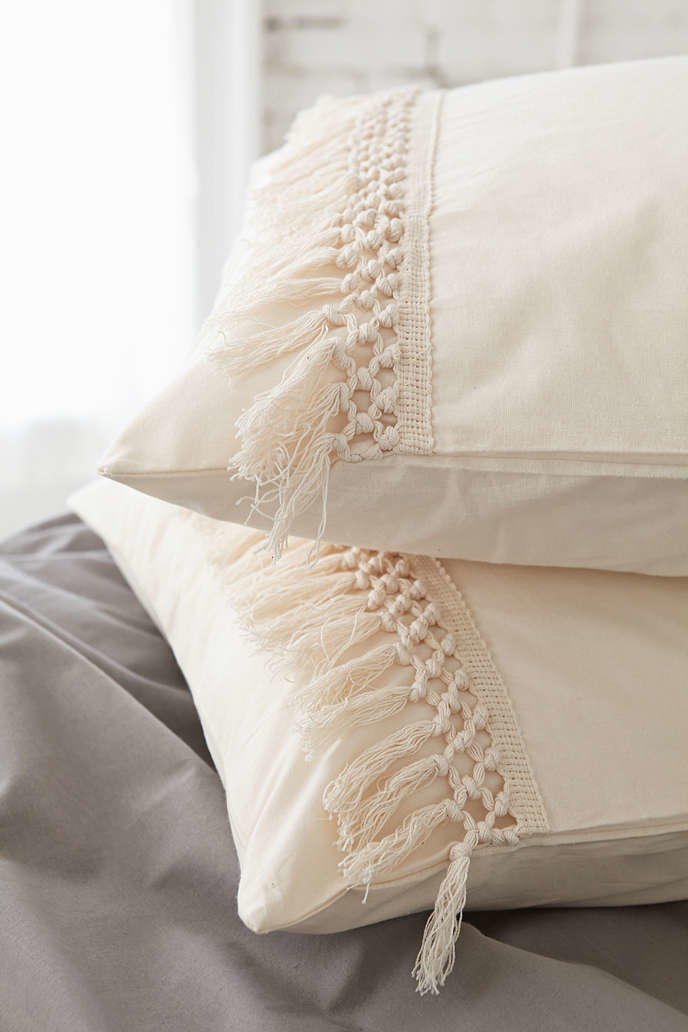 As you know I'm obsessed with home decor and I wanted to do an update on what I've purchased so far for Justin and I's move to our first place this summer. I previously did a First Home Shopping Checklist of essential items that you can check out if you're moving as well and are looking for a starting point!

I've included some basic photos below of what I've purchased since my last update (+ where everything is from) as well as an inspiration board I created for those of you who might be interested in recreating the same style I'm going for!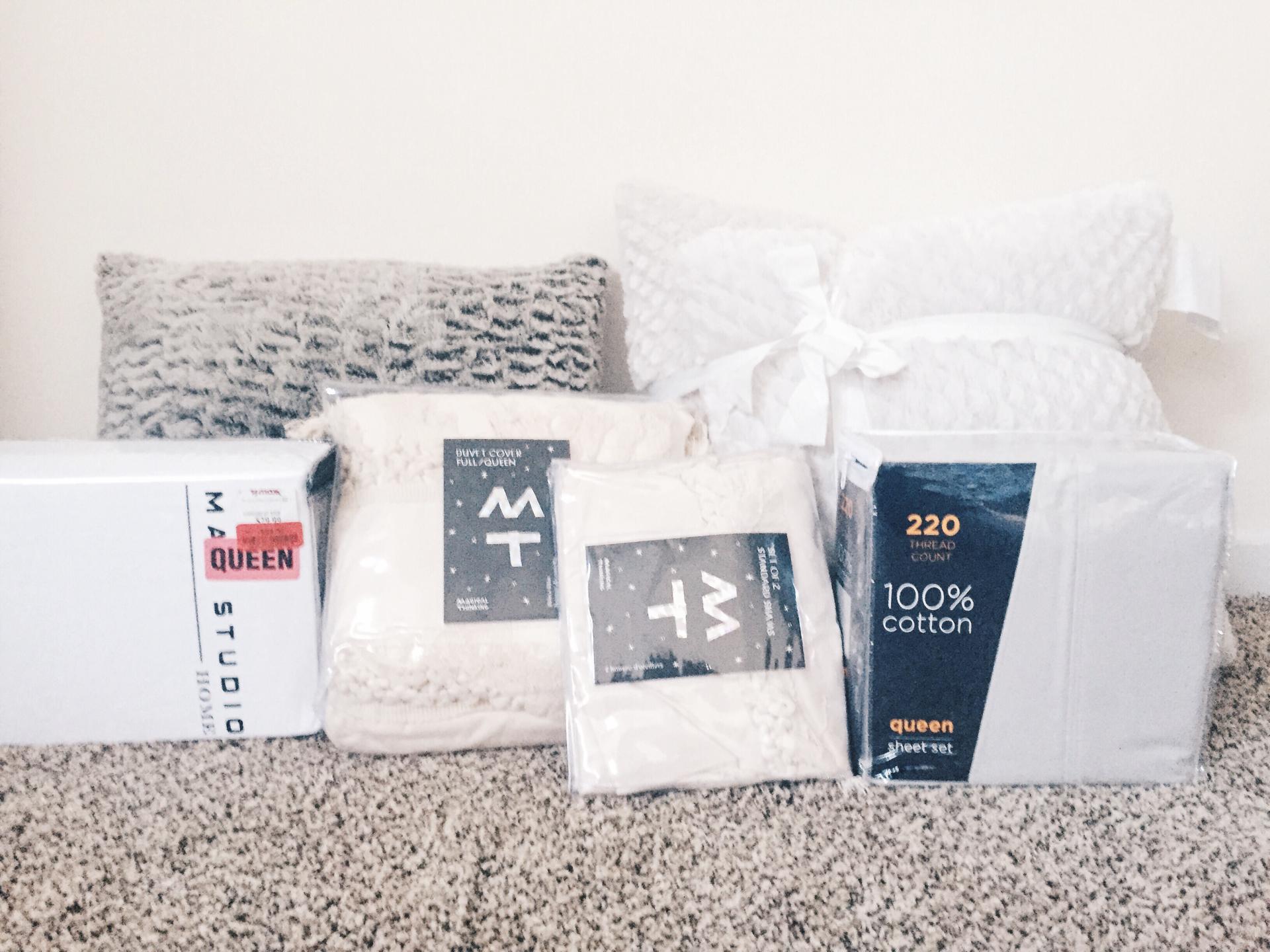 We're going with cream bedding, gray or white sheets, and gray and white furry pillows. I also purchased a blush pink pillow to incorporate in our bedding the other day and I'm on the lookout for more!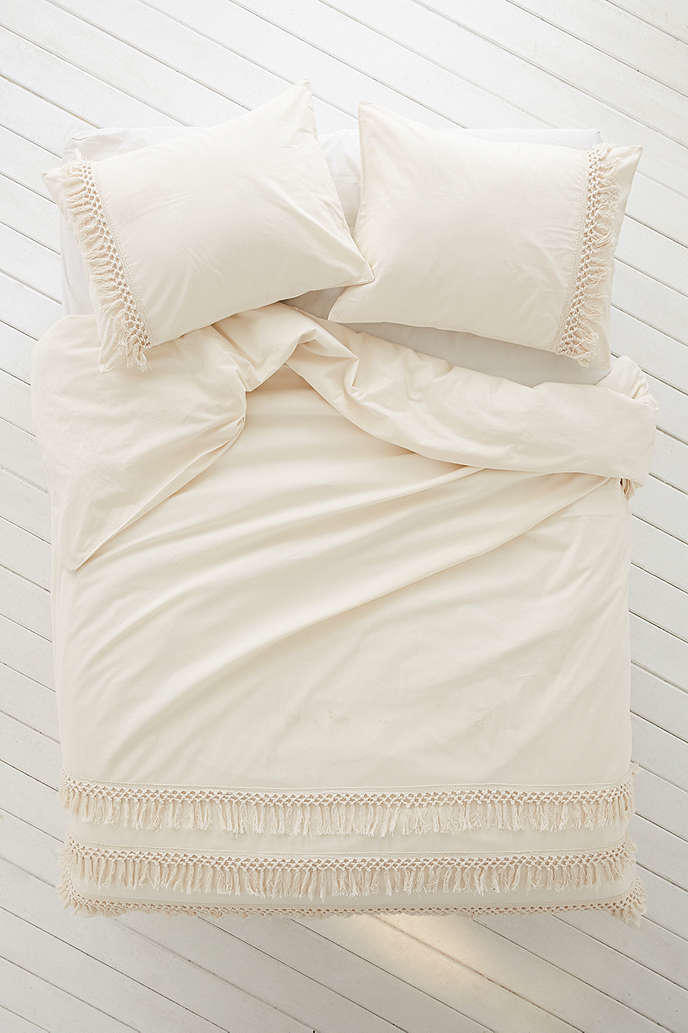 This is the bedding we got! It's still in the packaging obviously since we won't be moving until the end of May, but this is the photo from the website. I ordered it from Urban Outfitters back in November and I absolutely love it! I wanted something light, neutral, and textured that I wouldn't get sick of and I could incorporate additional colors and textures into with pillows, blankets, etc.
I know I want our bedroom to be mostly neutral shades (white, gray, etc.) with accents of blush pink. I promised Justin forever ago that their wouldn't be any pink in our house, but luckily he's ok with my new blush obsession and is letting me do whatever I want. He's not really into this kind of stuff, which is great for me because I get to take over and incorporate all of my own ideas!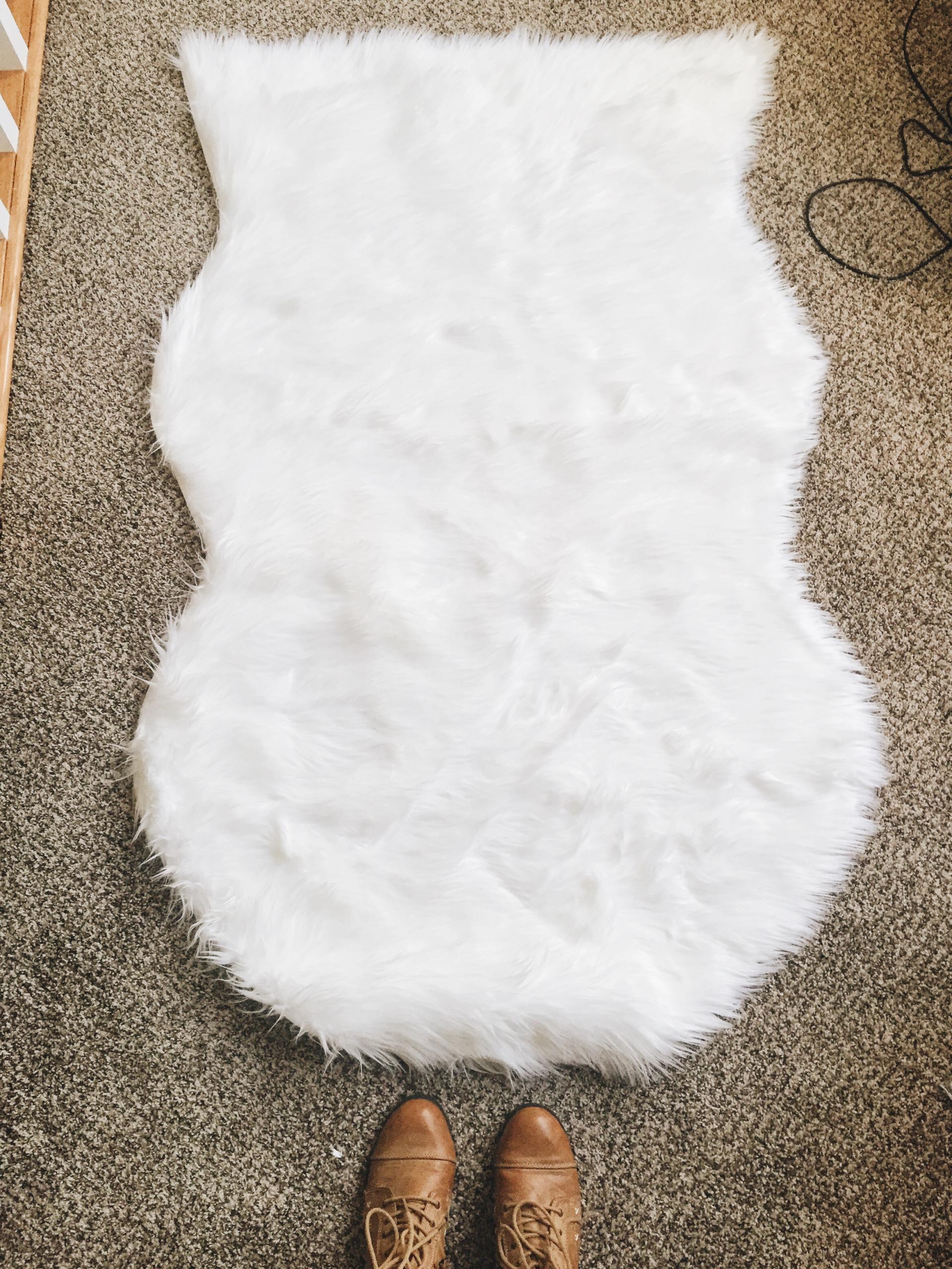 I picked up a white faux sheepskin rug from TJ MAXX for our bedroom. I've been scoping them out for months and decided to buy this one since it was such a good price. It is so incredibly soft and will be great to put our feet on when we climb out of bed in the morning. It should be about the width of the bed so I think I'm going to put it at the foot of the bed, but we'll see!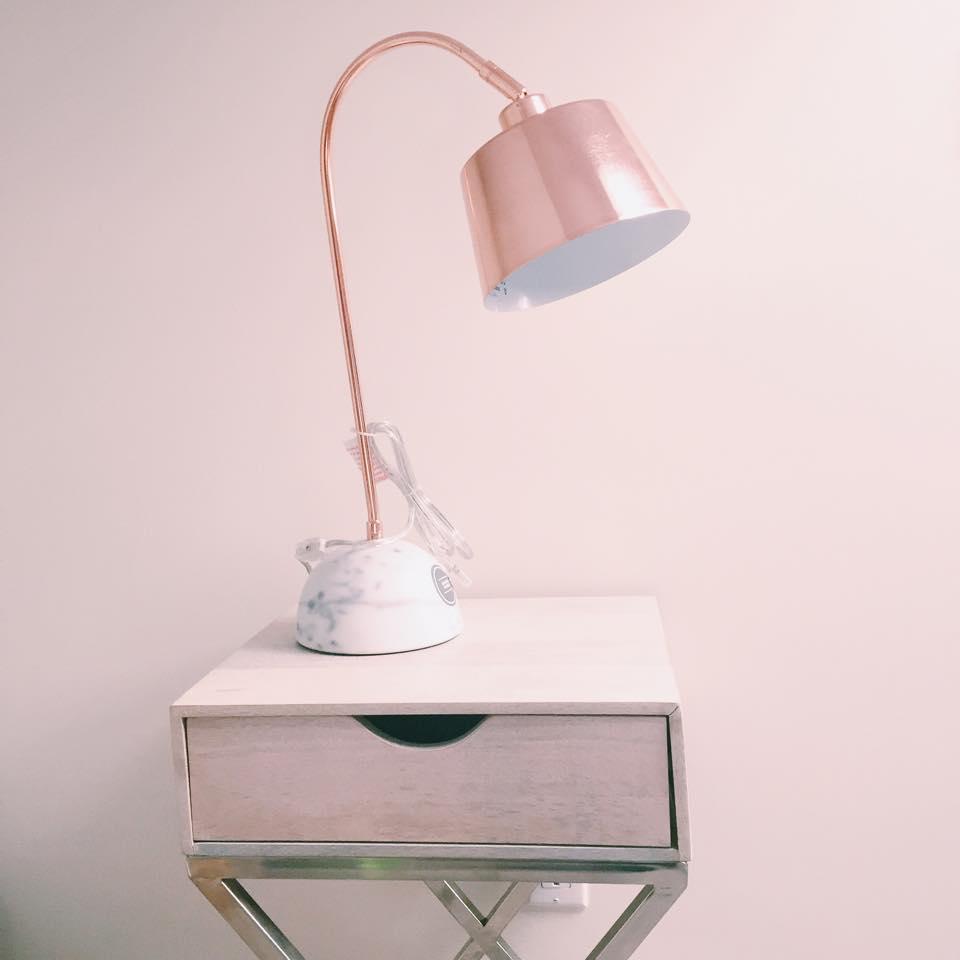 I had been eyeing this lamp at Target for MONTHS and Justin and I went in there the day after Christmas and it was 50% off! I was so pumped! I'm obsessed with the copper and marble combo — this lamp is actually really heavy, so I know it's a nice staple piece I'll have for a long time. I'm thinking I'll use it as a desk and/or vanity lamp. The nightstand is from Target as well and we have two of them.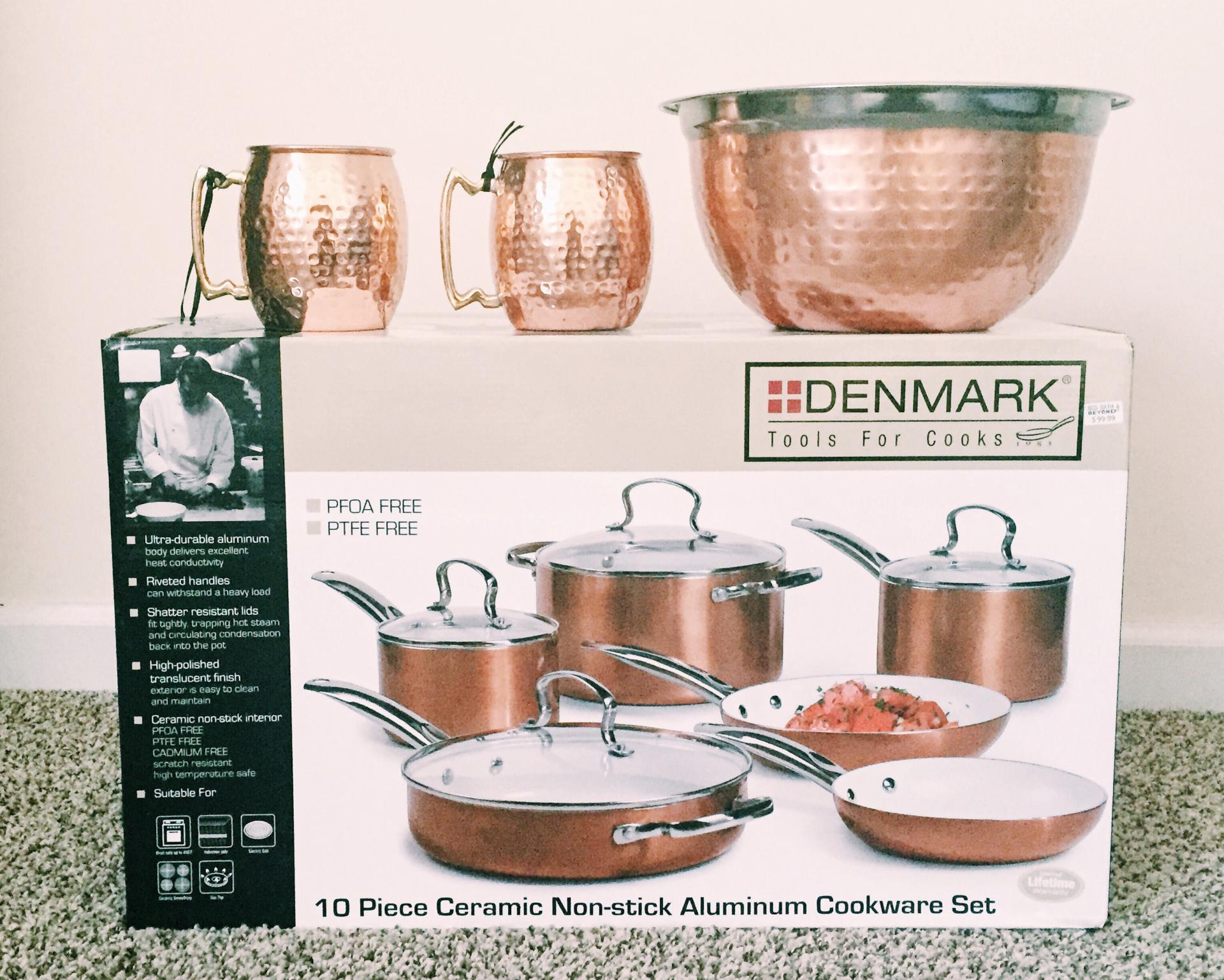 We also got the Denmark 10-Piece Ceramic Nonstick Aluminum Cookware Set In Copper (Bed Bath & Beyond), which are still in the box as well obviously. We ordered them on Black Friday and got a pretty good deal on them! Though I'm not much of a cook whatsoever, I'm really excited to use these!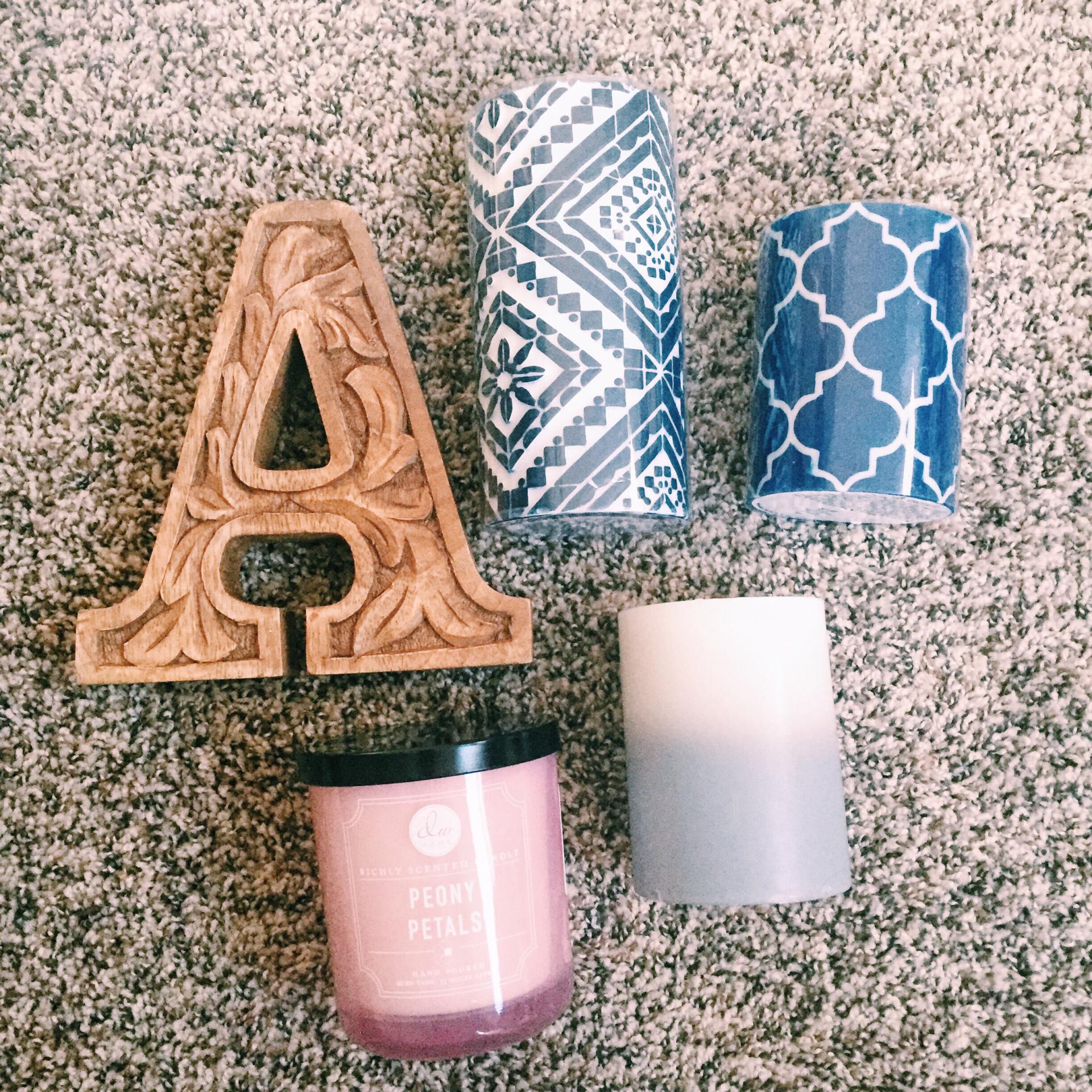 I love using candles (TJ Maxx and Hobby Lobby) and wooden elements (TJ Maxx) as decorative accents. I want to incorporate some copper wire, fairy lights, and cacti as well!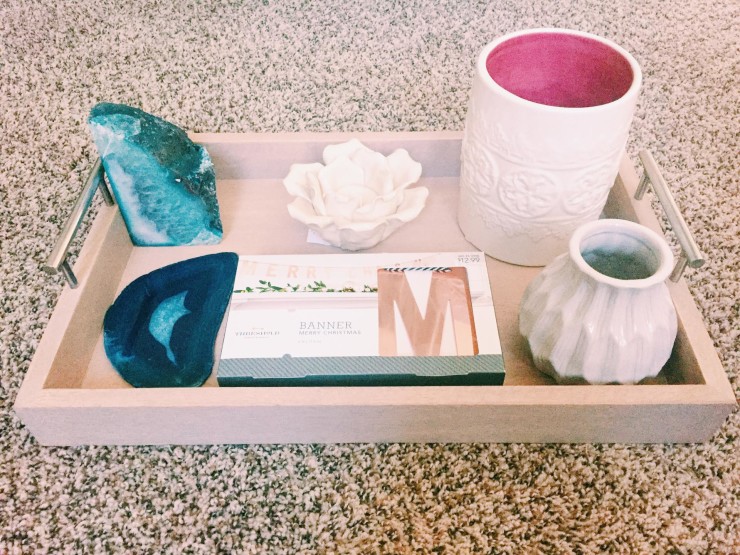 I'm in love with these pieces as well! The blue stone bookend and ceramic flower are from TJ Maxx, the vases are from Hobby Lobby, the wooden tray and rose gold Christmas banner are from Target, and the flat blue stone was an engagement gift from my cousin Caitlin. All these items really contribute to the boho theme!
Justin's family got us these wall hangings for Christmas and I absolutely love them! They were such sweet gifts and we'll have them forever.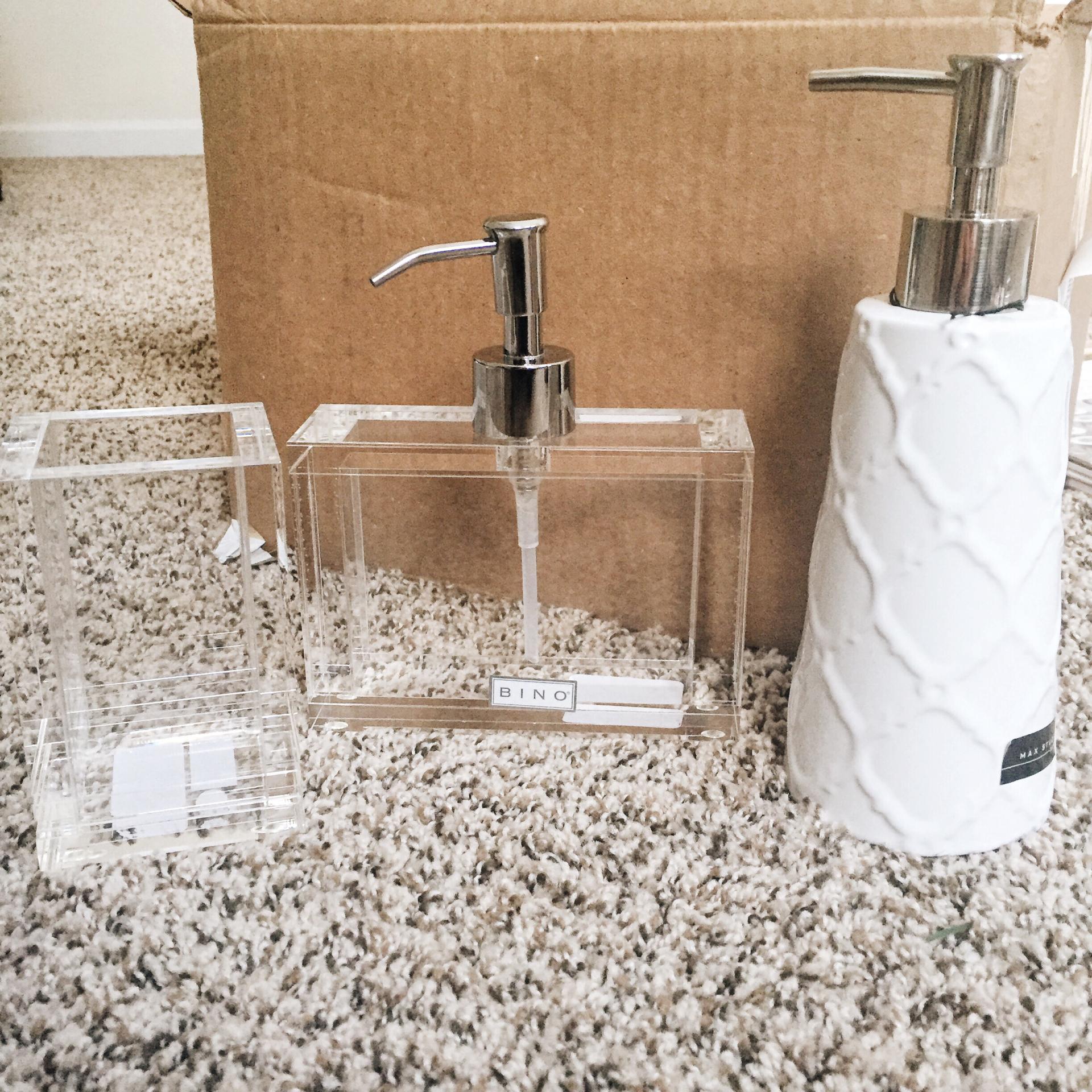 I'm not sure if I'm going to end up keeping these, but I got this clear soap dispenser and container for the bathroom and the white soap dispenser for the kitchen (TJ Maxx). I recently came across some black marble bathroom accessories that I really like, so maybe I'll end up getting those instead — we'll see!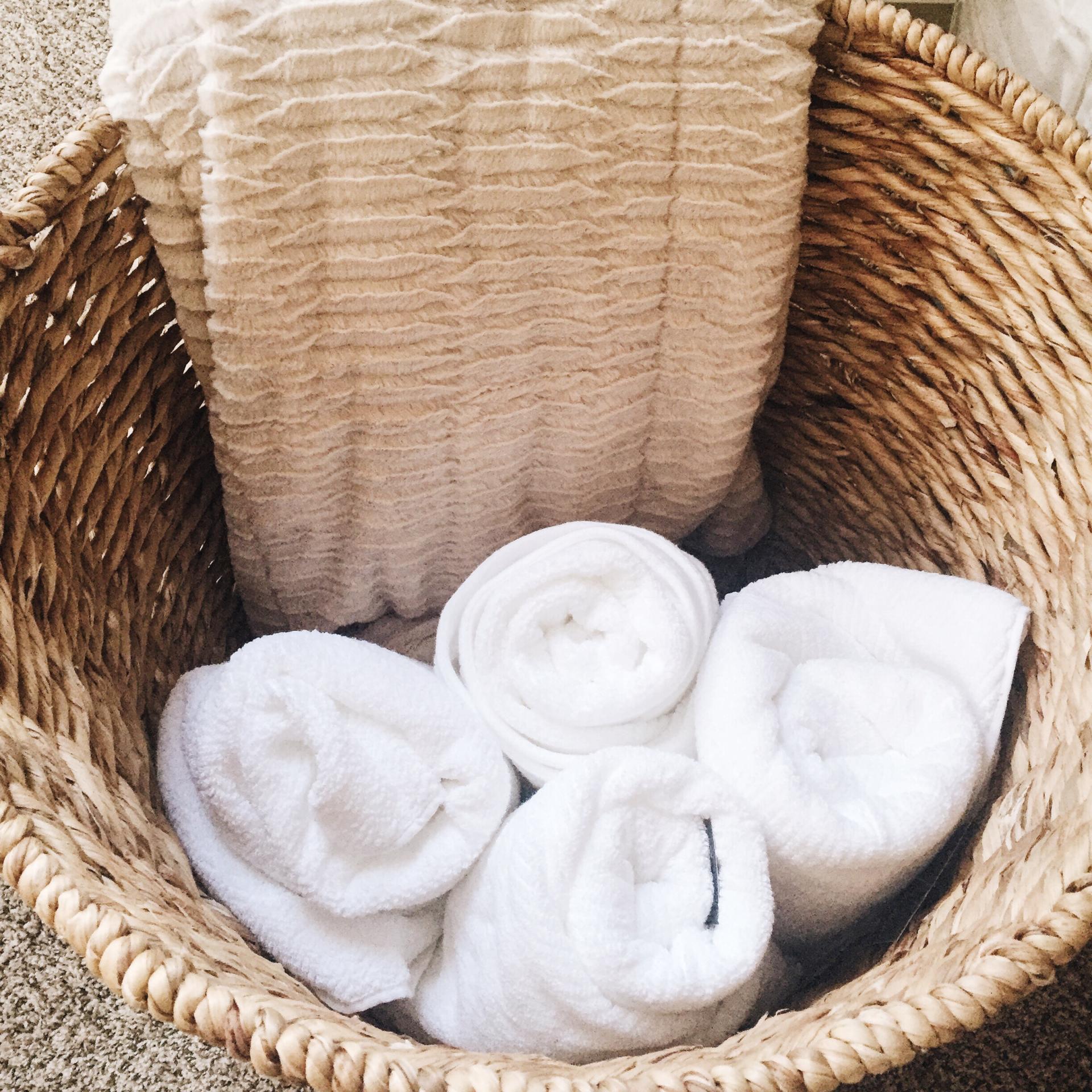 I love this giant basket for laundry or to keep blankets in, this super soft cream blanket for our bed or couch, and these fluffy white towels (all are from TJ Maxx).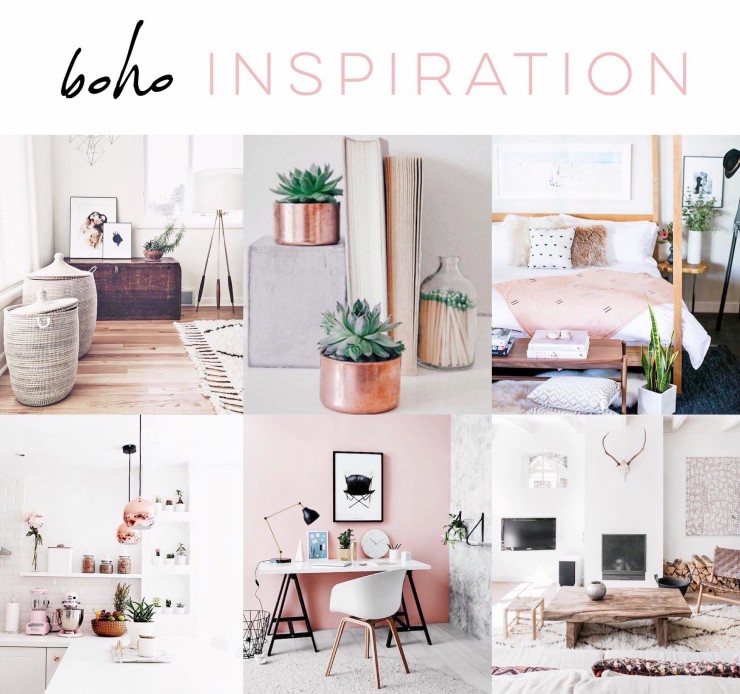 I've collected several other decorative items as well that I've included in previous posts, as well as dishes, silverware, and tupperware.  The next few things I'm on the lookout for are nightstand lamps, a boho patterned rug for the kitchen, bar stools, hand towels, kitchen towels and cooking utensils, and a shower curtain for the bathroom.
I can't wait to move and get everything set up! May can't come soon enough!