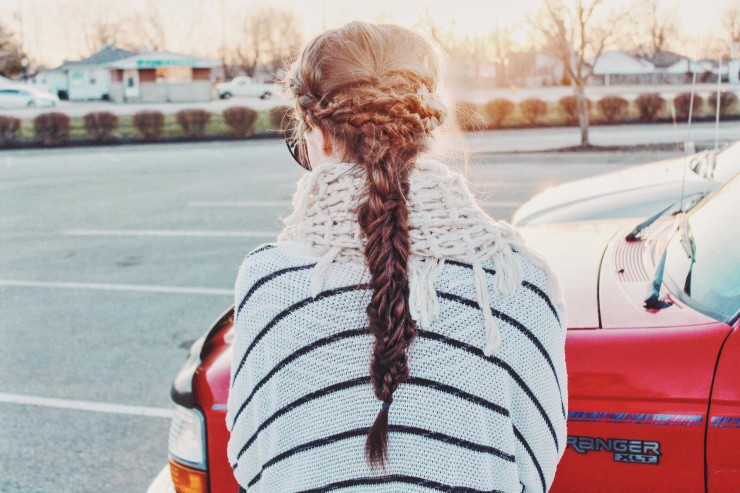 I tried out this braid for the first time for date night this weekend and I really loved it! It's a halo braid with two twisted fishtails. I like to pull apart the pieces of the braid to add more volume and texture, which I think I'll do even more next time to make it fuller. I always secure my braids with black elastics (I suggest clear elastics if you have light hair) and a layer of Big Sexy Hair Spray & Play Volumizing Hairspray.

You can achieve this braid by following blogger Amber Fillerup's tutorial here. She always has the cutest hair! This hairstyle works best on long, thick hair.
With this look I wore my Quay Australia Invader sunglasses, a t-shirt dress, my favorite knit scarf from Pacsun, an oversized striped cardigan from Abercrombie, and taupe lace-up flats from Charlotte Russe. It was the first warm day of the year and I was so happy about it! The sun was shining and I didn't have to wear a coat, let alone pants — Does it get any better than that?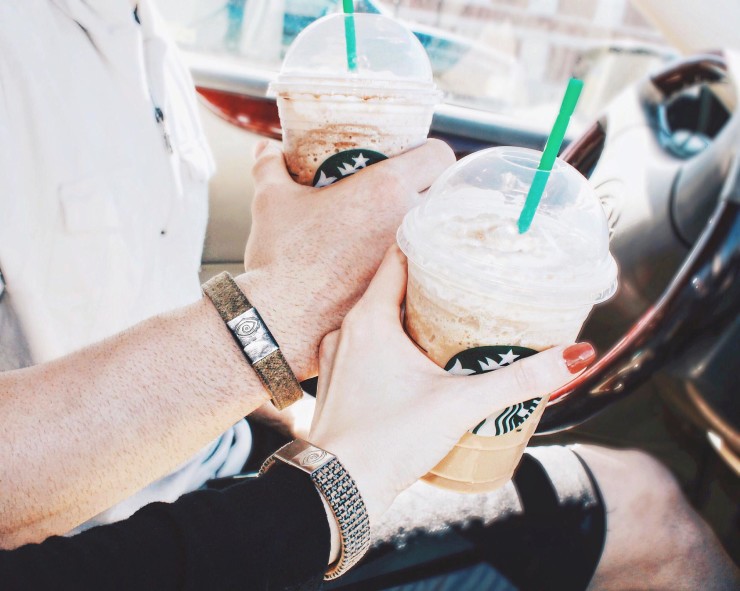 Justin and I enjoyed the warm day by going out to get frappuccinos that morning and going to see Deadpool that night (vulgar, but good), compliments of our friend Kassie who gifted us AMC Theatre gift cards! Of course we went to Target and TJ Maxx as well because they're my favorites.
I hope you all had a great weekend! If you try out this hairstyle, be sure to tag me (@abbysaylor) and Amber Fillerup (@amberfillerup) on Instagram so I can see it!
More hairstyle posts are coming soon!