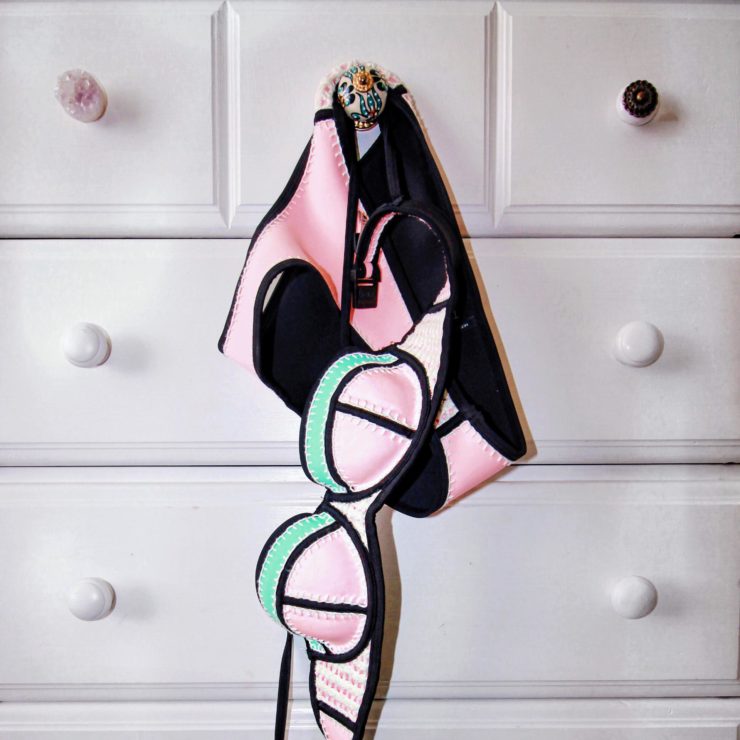 If you're anything like me, you'll be doing plenty of research to make sure you find the best swimsuits at affordable price points. With spring and summer quickly approaching and endless swimwear photos on Pinterest, I'm feeling totally inspired — and completely beach hungry! Today I'm sharing with you the best and most affordable sites to buy swimsuits from this year, as well as some tips for scoring deals and making sure your online orders fit you perfectly to avoid the hassle of returns.
After scouring through Urban Outfitters, Forever 21, LuLus, and a few other sites, I quickly noticed that ASOS had the best styles at the most reasonable price. Their suits range from trendy to basic neutrals that are simple to mix and match. Another huge perk is that ASOS carries petites, plus and tall sizes, so tall girls like me (hello my fellow 5'10-ers!) can FINALLY fit into one pieces without being totally squished!
INSPIRATION + TRENDS
I always like to gather inspiration before I go shopping to help me pinpoint specific styles I want to look for so I don't get overwhelmed. I suggest making a Pinterest board to gather some of your favorite suits, with colors and styles in mind. Above are some of my favorites for this year straight from my Honeymoon board. This year's 2017 swimsuit trends include off-the-shoulder, bandeaus, one-pieces, high-waisted, high-cut and cut-outs, which you'll be seeing a lot of on ASOS' site. I'm loving the vintage vibes!
TIPS
SIZING: ASOS items are listed in UK sizes, so be sure to read their size guide and take your measurements before selecting sizes. For reference, my measurements put me in the small category for both my top and bottom (I typically wear small tops and medium bottoms in standard American sizes, like Target's swimsuits), also referred to as a 4 on their site. If you don't have a fabric tape measure (mine seems to be lost somewhere!), instead use a piece of yarn or string like I did and then lay it out on a standard metal tape measure for sizing.
COUPON CODES: As of today, here are a few discounts you can utilize at ASOS.
10% off + free shipping on orders over $125: RMNMAR17
Free two-day shipping on orders over $140: EXPRESSUSA
Students get 10% off year-round: register here
Free standard shipping on orders over $40: click here to use
Browse more coupon codes here.
MY ASOS PICKS
What swimsuit styles are you loving this year? What's your favorite store to buy suits from? I purchased two styles from ASOS that will be arriving in the mail later this week, so I'll be sure to share those with you guys on social media and I'll probably unbox them in a vlog as well! Let me know if you'd like to see a post on additional beachwear and coverups because I'd be happy to do that, along with a tropical honeymoon packing list.
Thank you for reading and I hope you all had a great weekend — Justin and I had a movie weekend and watched "Solice" from Redbox and "Beauty and the Beast" in theaters, and both were SO GOOD! I highly recommend them. We also made a very exciting purchase that we've been wanting to make for the last year or so, so be on the lookout for that soon — think video. 😉