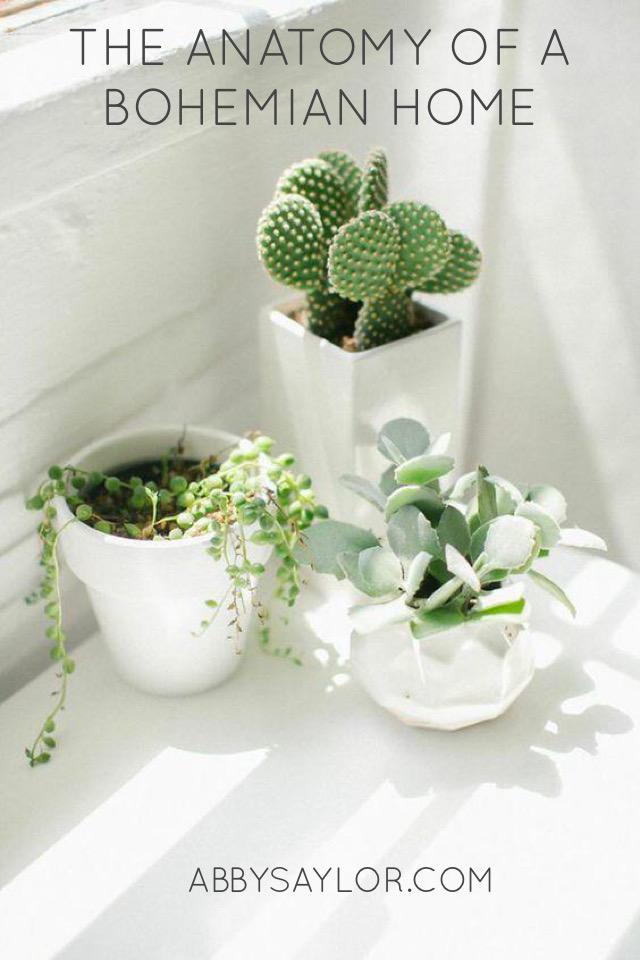 The perfect mix of a few key elements can give your home that effortless bohemian vibe you're going for. Keep reading to see what the ideal boho space consists of and where to buy my favorite decor pieces, many of which from Urban Outfitters (UO Home).
Urban Outfitters is currently having a limited time only SALE online and in stores, so head over there to pick up some discounted items! Click here to shop the sale. 🙂
Though plants can be difficult to keep alive sometimes, they add so much life to your home. I like to go for succulents because they require less attention and don't need to be watered as often, which I'm terrible at remembering. You don't have to be limited to just potted plants either — you can add greenery to your walls with flower garland and floating shelves!
I can never settle on just one pattern to incorporate into my apartment, so I love that the mismatched look totally works! I incorporate different patterns into my home by balancing it out with solids so it's not too busy. Incorporating different patterns in your pillows, rugs and wall art makes your room look so effortlessly put together. I'm drooling over that rug + hair pin bar stools!
Now these are the kind of rooms I want to spend my time in. Adding tons of texture gives so much visual appeal to your home, not to mention it makes everything 10x comfier! Fuzzy and embroidered accents are my favorite, and I like to add in patterned rugs and wood elements as well. I'm currently on the lookout for the perfect suede or wooden chair for our living room!
Finding the perfect balance between neutral and colored pieces in your home is easier than it sounds. Focus on an even mix of neutral and colored pieces, accenting each statement piece with elements of both. Make a plain dresser pop with colored accessories, or accent a colored couch with textured pillows in a neutral and limited color scheme.
What is your home decor style and what do you love most about bohemian-inspired spaces? Let me know what your favorite items from the sale are!