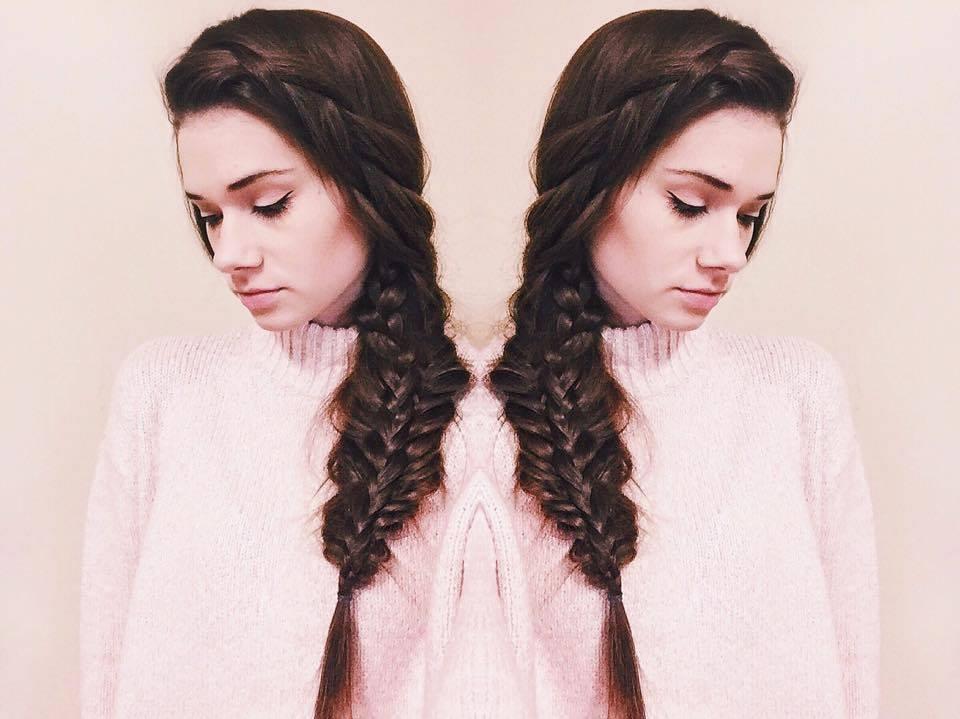 I had some extra time on my hands this weekend so I decided to recreate the stacked braid from one of my favorite bloggers, Amber Fillerup of Barefoot Blonde. She is the braid queen in the blogger world and I'm always wanting to try out her tutorials!
I added my own twist to this look by doing a loose dutch braid from my part to the base of my neck to keep my hair out of my face. Begin by separating one small chunk of hair that will be used for the 3 strand braid and clipping it out of the way. Use the rest of your hair to create a fishtail braid and pull apart the pieces when you're done to give it a messy look. Then create your 3 strand braid, pull apart the pieces a bit, and lay it in the middle of the fishtail braid and secure it with an elastic. Pin the two braids together with bobby pins so it stays in place, and you're done!
Watch Amber's tutorial here to get a better idea of how to create this look.
I paired my braid with this dusty, light pink (my favorite color lately) cropped sweater I picked up from American Eagle this week. The price tag for this perfect sweater was $40, which is typically more than I like to spend on a top, but I bit the bullet and brought it to the counter to purchase it anyway — and to my surprise, it ended up being less than $20! I was so pumped! It's so soft and it's great quality, so I'm obsessed.
There will definitely be more braids coming your way — I'm officially addicted! If you recreate this braid, tag me @abbysaylor (as well as @amberfillerup) in your photos so I can see it!