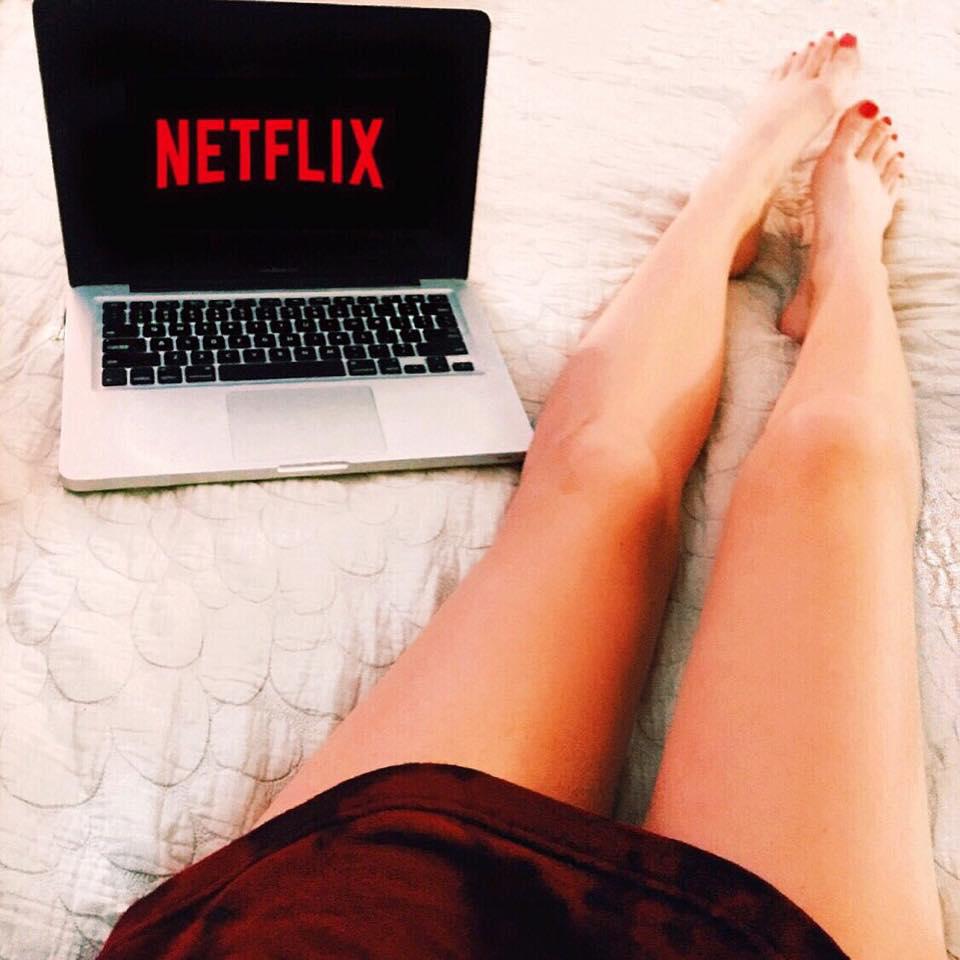 Unfortunately, cold + flu season is upon us! It's important to be prepared so when a sickness suddenly hits you (as it always seems to), you'll have everything you could need for some time resting at home. Here are some of my must-have sick day essentials to make your time sitting at home comfortable and relaxing for a speedy recovery!

Cozy outfit.
When you're not feeling well, it's important to feel comfortable. My favorite clothes to lounge around in if I'm hot are Brandy Melville Vodi shorts and a Joanne tank. If I'm cold, I like to wear VS Pink ultimate yoga leggings and a varsity crew neck. These items are made of super soft, cozy materials that help keep me relaxed.
Fuzzy socks.
I also like to pair fuzzy socks with my outfit. When you have a cold, it's important to keep your feet warm in order to create and maintain a healthy body temperature. I typically get my fuzzy socks from Target or TJ MAXX because they are inexpensive and come in a ton of cute colors and patterns!
Heating Pad.
Regardless of what kind of sickness I have, I always like to cuddle up with a heating pa. When I have a cold, I like to keep it close to my abdomen to keep me warm when I have those dreaded chills. I put it on my feet when I have a migraine and on my stomach when I have a stomach ache. I prefer heating pads over heated blankets because you can concentrate the heat to one specific area without feeling overheated!
Netflix.
In between naps, occupy your mind with a little Netflix! When I'm sick, I like to stick to the simple stuff and stay away from anything to scary, food-related, or action-filled. I usually like to watch a classic chick flick or Disney movie so if I fall asleep during it, it's not a big deal because I know how it ends!
Plenty of fluids.
For recovery, it's important to stay hydrated! I like to stick to ginger ale, hot chocolate, and water with or without lemons when I'm feeling under the weather. Orange juice helps you consume essential Vitamin C. If you're a tea drinker unlike myself, drinking something with essential nutrients and supplements will help you feel better.
Medicine
Depending on your type of illness and how sick you are, you may need to take some medicine or vitamins to boost your immune system and heal yourself. For me, some ibuprofen or DayQuil/NyQuil usually does the trick! When I initially start to feel sick, I like to take some Emergency-C to fight off whatever may be coming my way.
What are your sick day essentials?