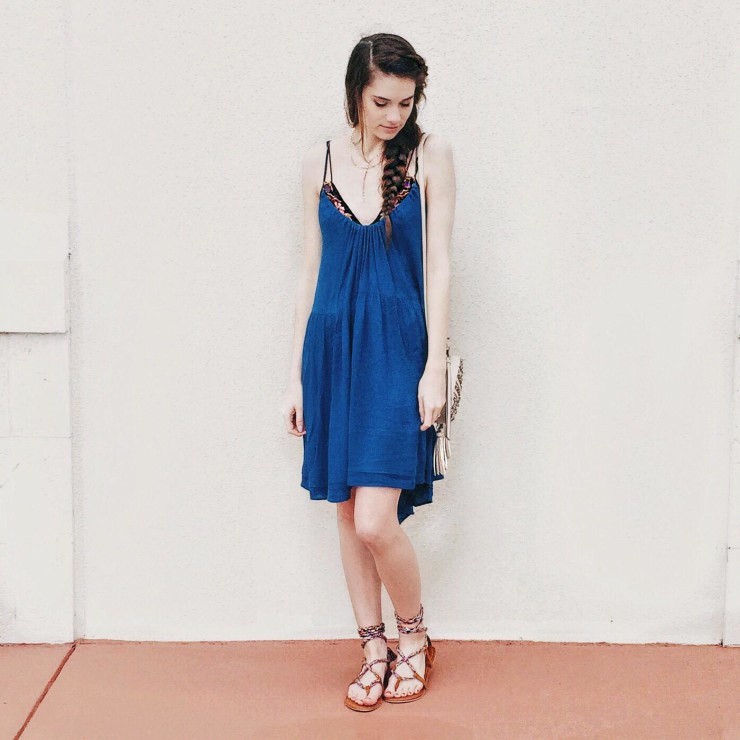 Yesterday we went to the Loggerhead Marine Life Center, which is an ocean and sea turtle conservation facility. We got to walk around and look at sea turtles of all different sizes up close! The best part about this center is that the turtles are only kept there temporarily for rehabilitation purposes (etc.) before being released back into the wild.

__________
__________
My outfit consists of a few pieces I picked up from Urban Outfitters this week that I'm absolutely in love with! I was drawn to this embroidered bralette as soon as I saw it and I got this jewel-toned blue dress on sale to match it. I paired it with my favorite fringe bag and these rainbow wrap around sandals, which are super comfortable!
I also picked up this Oud Sahara perfume and this Mario Badescu Facial Spray that can be used on your skin and hair. It contains aloe, herbs, and rosewater to hydrate you and add a fresh scent. Both of these products are awesome and I can't wait to use them more!
The Loggerhead Marine Life Center was super fun and I highly recommend you check it out if you're in the area! It's fun for everyone and they have a big gift shop with tons of cool souvenirs, which I'm always a sucker for. 🙂
Thanks for reading!