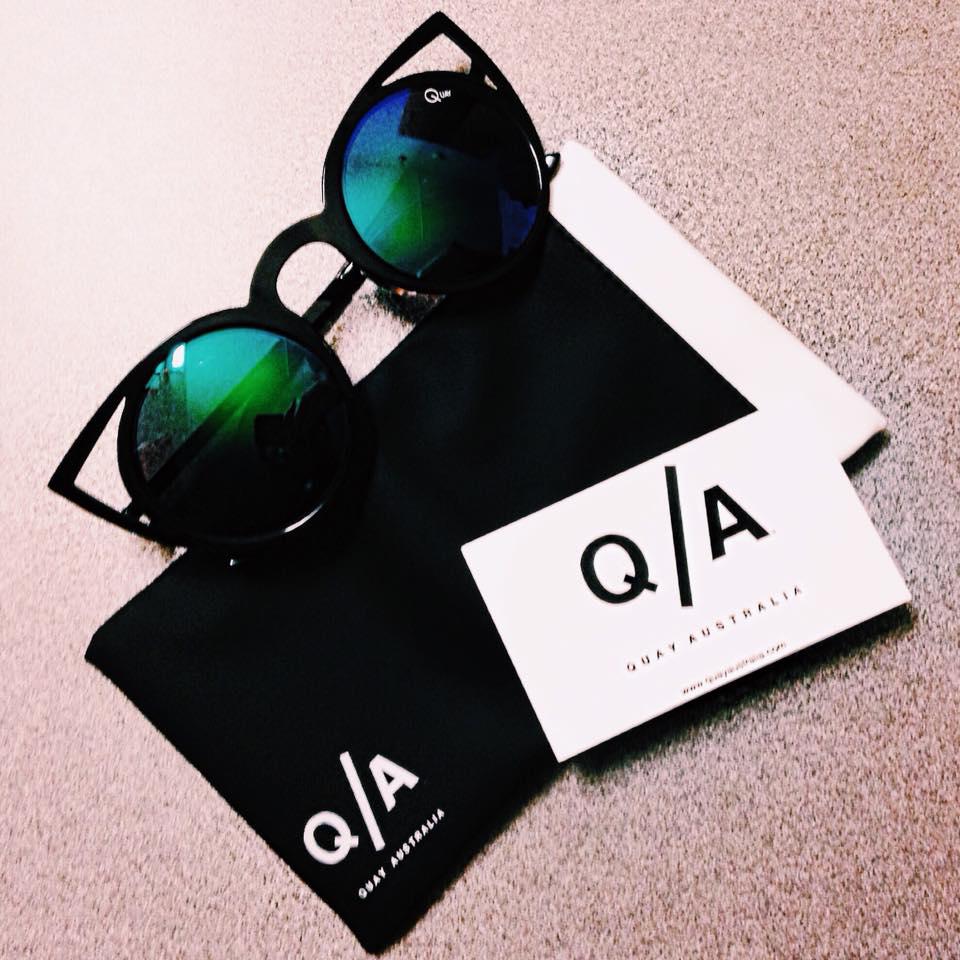 After seeing this brand all over Instagram and stalking their website for several weeks, I ordered myself a pair of Quay Australia sunglasses a couple months ago and I must say they ARE worth the hype!

This was my first ever purchase of "high-end" sunglasses. I've always gotten mine from places like Forever 21 or PacSun, so I was excited to see the quality difference I would get by forking out some extra cash. Quay's sunglasses run about $40-50, which I think is a reasonable price for  the name brand product you're receiving.
The shipping was fast and the sunglasses arrived in a small box packaged in plastic wrap and packing peanuts. It came with a scratch-protectant sleeve (seen above). The sleeve is not very protective, so I would definitely suggest using a hard case if you intend on putting these in your bag with items that could potentially damage them. However, Quay now sells a hard case if you're interested in checking that out. The sunglasses feel heavy and durable in your hand (just about as durable as slim metal can be, that is). They are comfortable and secure and I don't ever feel like they are going to fall off my face, which is a big plus. I chose the Invader style – I love the reflective blue/green lenses and the cat-eye/round shape.
I'm extremely satisfied with this product and would definitely recommend purchasing from this brand. I'm already eyeing another pair I want (who's surprised?).
Have you ordered from Quay? Let me know your thoughts on the brand!
Thanks for reading! More reviews coming soon!