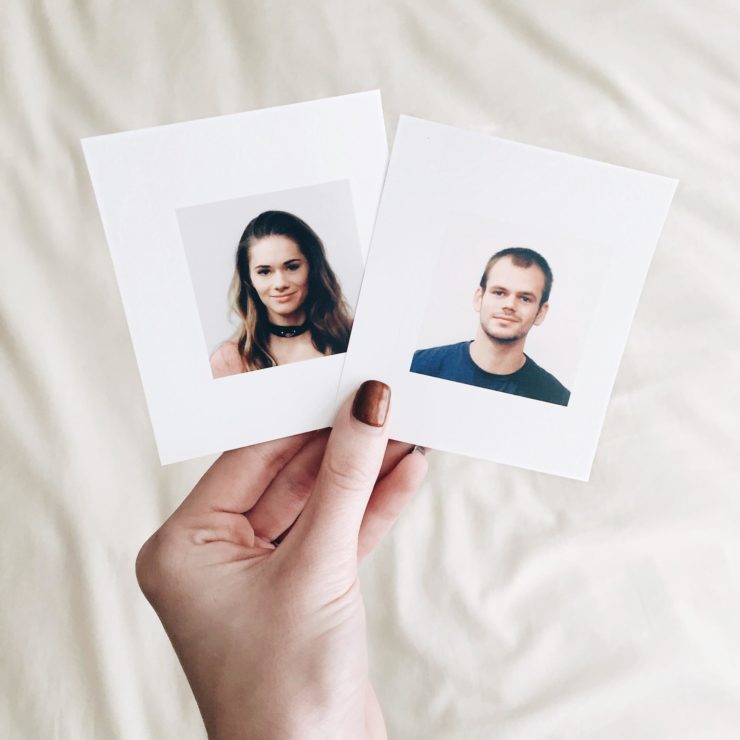 Justin and I applied for our passports yesterday! Our goal was to get this done by the end of October, so needless to say we waited until the last possible weekend to go — better late than never! :)
The process was actually way easier than I expected it to be. We checked online to make sure the post office we usually go to was able to do passports and photos in house before we drove over. We printed off the paperwork online and filled it out. Other than that, all we needed to apply was our birth certificates and drivers licenses — I thought we were going to need our social security cards too, but we didn't. We were probably in and out in 15 minutes, so the process was super quick and simple!


Our passports should come in the mail in 4-6 weeks and I can't wait to see them and embark on our honeymoon to an undetermined location in June! :) Like I said in one of my recent posts, please let me know if you have any honeymoon/tropical vacation suggestions!


I'm going to start doing "10 Things" posts on my blog every so often. I've seen a few other bloggers do this and it's a great way to discuss 10 elements of a related topic in order to share information or let your readers get to know you on a more personal level. Today I'm going to be sharing some facts about me that I haven't talked about on my blog before!
BEHIND THE BLOG: 10 Things You Probably Didn't Know About Me
I was almost a model?
Sometimes I forget this was reality! This is actually the first time I've ever really addressed this, not just online, but in life in general. I signed with a talent agency in Cincinnati when I was 16, and traveled to New York City to meet with four modeling agencies (Model Management, VNY, APM, and Q Management) in the summer of 2011 before I started my senior year of high school. I was told that I would need to commit to moving there for a couple months to begin working. I was young and indecisive and decided not to skip out on any of my senior year. I left school early a few days to go to meetings, take a runway class, etc. I considered doing local work, but I never followed through with it. Like many teenage girls, I was insecure and uncomfortable with the thought of even telling people about it because I thought it would make me sound conceded and self-absorbed, which couldn't be further from how I felt about myself. If I had moved to NYC, even if it was just for a couple months, I may never have attended Franklin College or met Justin! It's weird to think about how life plays out.

I'm a Virgo to a T.
Perfectionist, clean freak, analytical, practical, meticulous, somewhat reserved, reliable... and the list goes on. Astrology fascinates me and I love learning more about others through their zodiac signs, so check out Kendall Rae's YouTube video on Virgos — she has videos dedicated to every sign, so be sure to watch yours too! It's s fun and interesting, even if astrology isn't your thing!

Pisces | Aries | Taurus | Gemini | Cancer | Leo | Virgo | Libra | Scorpio | Sagittarius | Capricorn | Aquarius

I had gum surgery when I was little.
I was born with extra gums that grew in between my two front teeth, creating a space. Without that surgery, I would still have a gap!

I have double jointed arms and thumbs. 
I guess I have a couple "cool" body tricks up my sleeve.

I have a three-legged dog.
My little red-haired border collie was clipped by a car when she was a few years old and had to have one of her back legs amputated. To be honest, I don't think she even knows that she's missing a leg!

I was never asked to prom, I was prom queen and voted "best hair" and "best dressed" in high school.
Thanks for the crown guys, but a date request would have been nice too (totally kidding).

I have chronic migraines.
Migraines are hereditary, so my mom and older brother Logan have them too — they're no fun!

My ancestry includes German, Irish, and Native American.
I'm 1/8 Cherokee, the lowest amount that you can claim (so I've been told).

I did ballet for 7 years.
I have always loved watching dance, so I sometimes regret quitting. I never LOVED actually dancing, so I know quitting was for the best. I quit when I was 12 while I was taking pointe prep classes. During my time doing ballet, I danced in 3 Nutcracker seasons: I was a soldier, a Chinese doll, and a flower.

I love murder/mystery cases and have been hooked on them ever since the unfolding of the Elizabeth Smart kidnapping in 2002.
 I was only 7 years old then, people! I started young. I've been a huge fan of 48 Hours and Law & Order SVU ever since.
Thank you all so much for reading and I hope you enjoy this new little series I'm going to start incorporating into some of my posts. Enjoy the rest of your weekend and happy (early) Halloween!