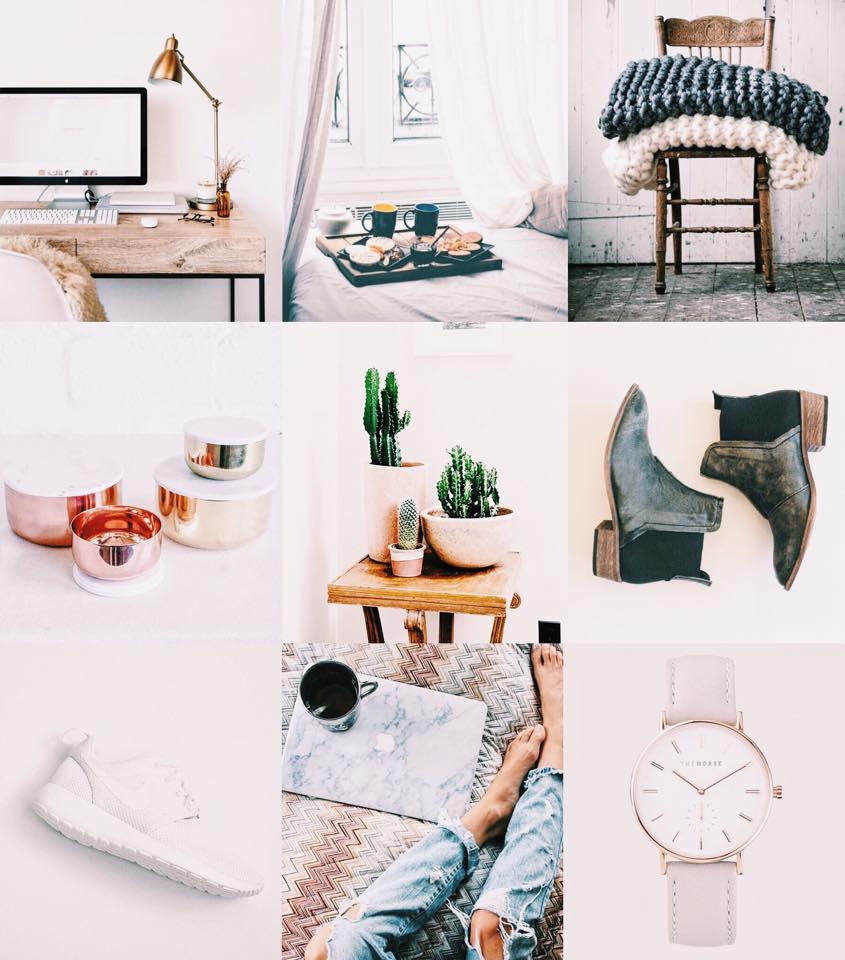 Happy Tuesday! I love when blogs I read make "Wish List" posts like these, so I thought I'd try it out!

01 // Desk setup: I've been looking into possible desk options these days for when I move and I'm really into this one — I love the modern simplicity of the natural wood desk, with the gold and fur accents. And of course that iMac isn't too bad either.
02 // Breakfast tray: I've been on the lookout for the perfect tray. Target has some really cute options, but I wasn't able to find the one there I was looking for. I'm obsessed with the idea of breakfast in bed, but who isn't?
03 // Large knit blanket: These are all over Etsy and they just look too cozy to pass up! There are some available for reasonable prices, while some go up to $200+!
04 // Copper kitchenware: I did a whole post on this, but this style has my name written all over it. I especially love these bowls with the marble lids — SO PERFECT!
05 // Cacti: I have no idea why I want a cactus or two, but I do! Maybe it's because they're more difficult to kill and require less attention. That could be it.
06 // Ankle boots: I passed up a pair of boots similar to these at Forever 21 a few weeks ago and I've regretted it ever since. These are so easy to slip on and off and are super comfortable — and they match everything!
07 // Nike Roshes: It's no secret I've been scoping these out for a while, but my indecisiveness on the color I want has prevented me from ordering a pair. Right now I'm leaning toward white or gray, but I'm really loving the neon peach and lavender as well.
08 // Marble laptop skin: My laptop has been naked ever since I got it and I'm really drawn to this sleek marble cover. It's simple while still adding a decorative touch.
09 // Gray + rose gold watch: I've never owned a watch, but this one caught my eye! I'm a sucker for a good gray and rose gold combo — so adorable and classic.
What's on your wish list?