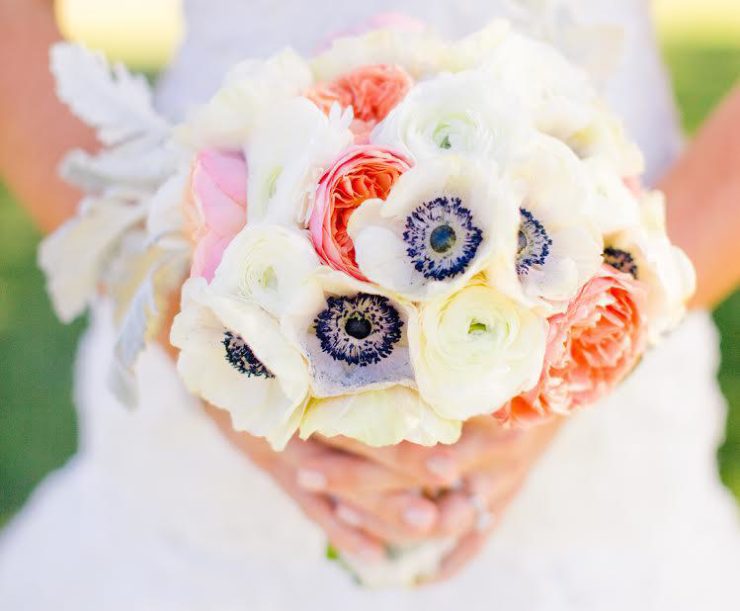 Hey guys! Today I'm sharing with you a fun Q&A with the florist I've chosen for our wedding: Jacki Johnston of Ladybird here in Indy! As a HUGE flower lover (seriously, I'm obsessed), this is such an exciting part of wedding planning for me. Jacki is a bohemian girl's dream come-to-life, curating the most gorgeous flower creations. Jacki will be making a few items for me, including my bouquet and flower crown.
Let's rewind a bit — before starting the florist selection process, I suggest to begin by gathering inspiration to get a solid idea of what you want. Of course all flower colors and combinations are beautiful, but it's important to narrow down what your style is. Providing photos to your florist, along with a color scheme, allows him or her to get a better idea of what you want for your wedding.
As for me, I knew I wanted a soft "garden like" color scheme (ft. blush pink) to fit our garden wedding, along with an unstructured look with draping ribbons to fit my bohemian theme. Below are some of my inspiration photos that I shared with Jacki. If you're in need of more inspiration, you can check out my Pinterest board here.
Q&A WITH JACKI JOHNSTON
Name: Jacki Johnston
Name of business: Ladybird
Location: I work out of my home in Carmel, Indiana
Length of time in business: 2 years as of April 2017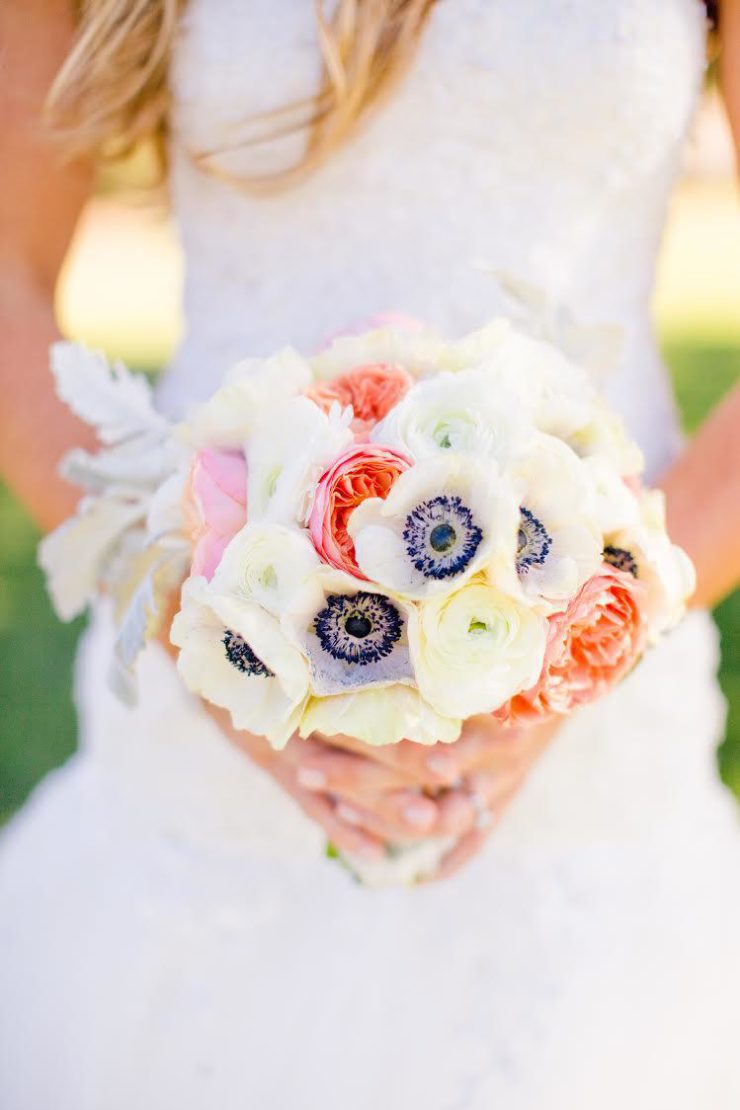 How did you get started with Ladybird?
After having a miscarriage several years ago, I started playing with flowers every week to giving me something pretty and hopeful to take my mind off of it.  A few years later my college roommate asked me to DIY her wedding flowers at a beautiful vineyard in California. I did and absolutely loved it! Not long after that I was excited to see Martha Stewart Weddings pinned my first bouquet (photo shown above) I did for that California wedding on their page! I decided then, with encouragement from friends, to start my business.
How did you come up with the name "LadyBird?"
There is a quote from former First Lady LadyBird Johnson, "where flowers bloom, so does hope" This means a lot to me. During a sad and lonely time of my life, flowers and nature were my way of remembering God's hope. That if He takes care of His beautiful creation, He will take care of me and be with me…  And that one day we will be with Him in a glorious place. Now I have two beautiful daughters, Lula and Goldie.  He has made, and is making all things beautiful.
Who/what inspired you to become a florist?
My mother is always gardening and instilled her love of nature to me. When I lived in Texas, she had a yellow rose bush out back. We used to cut roses from this bush and bring them to teachers and friends. My grandmother was also a flower lover. She had huge fluffy peony bushes and bold iris bulbs at her 1860s era house. I've grown up on flowers.
What are your favorite items to make and what is your favorite creation that you've made so far? 
This is so hard because I really love playing and creating flowers. Can I make it a tie? There are two events that stick out in my mind.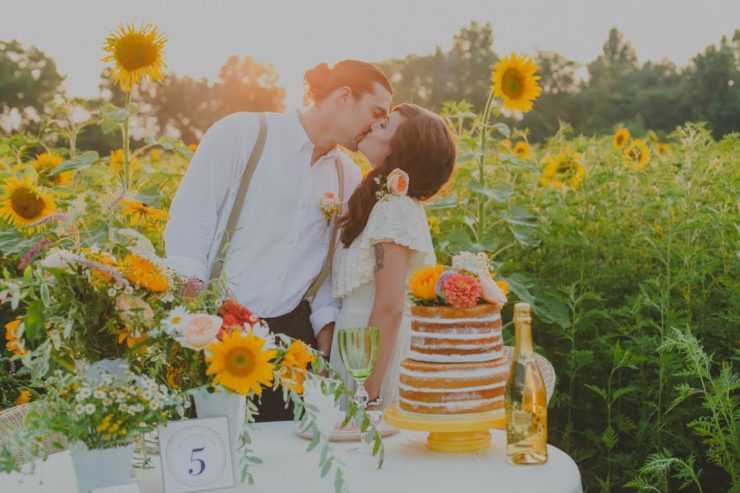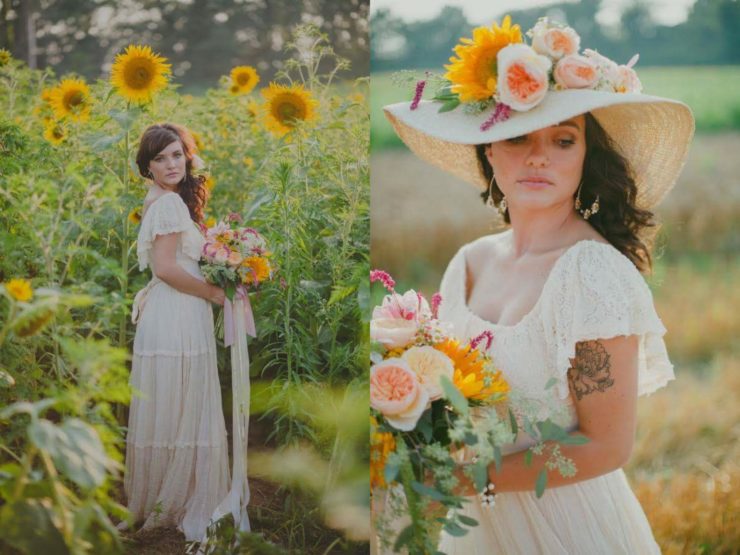 I did a styled shoot with a great photographer a few summers ago in a sunflower field. We drove to a secluded field about two hours north of Indy and waded through chin-high weeds to a huge field covered in thousands of sunny sunflowers. The model wore my mother's vintage boho wedding dress and I crafted a floral sunbonnet. Besides getting bit by a hundred mosquitos, it was one of the most fun evenings I've had in the business.
I worked with a really great bride who decided to get married at her future home with her husband. It was a beautiful house with a brick pathway and cute lawn… perfect for an intimate gathering of celebration. She was great because she let me do my art without putting a ton of stipulations on me. She told me her favorite flower (anemones) and color scheme, and after meeting with her I got of sense of her impeccable style. From then on I had the creative freedom. It ended up being a cool, rainy October afternoon, but that didn't stop her.  She told her guests to get out their umbrellas and continued with her big day.
What flowers do you offer to your customers? What's your favorite flower combo? 
My favorite flowers are garden roses. Their fragrance, petals, and colors are breathtaking. I also love a wildflower look, so adding in things like thistle, feverfew, and lots of greenery to make the bouquets organic looking. In the summer, I try to use as many local flowers as I can. For flower crowns, I have to work with flowers I know will last so that limits a little bit. I love making flower crowns!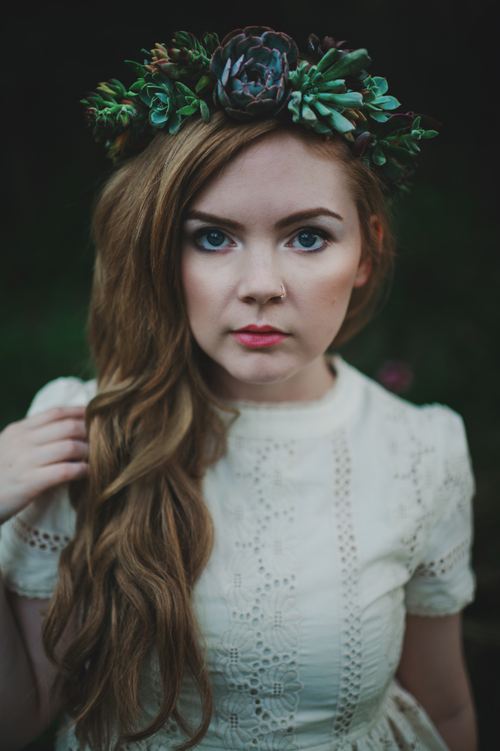 How do you transport flowers to wedding venues and/or reception sites?
Right now I use my SUV and make multiple trips if need be, but I can rent vans or trucks for larger scale.
How far will you deliver?
I have done weddings in California, Michigan, Minnesota, Indiana… I will deliver and work anywhere (of course there is a traveling charge).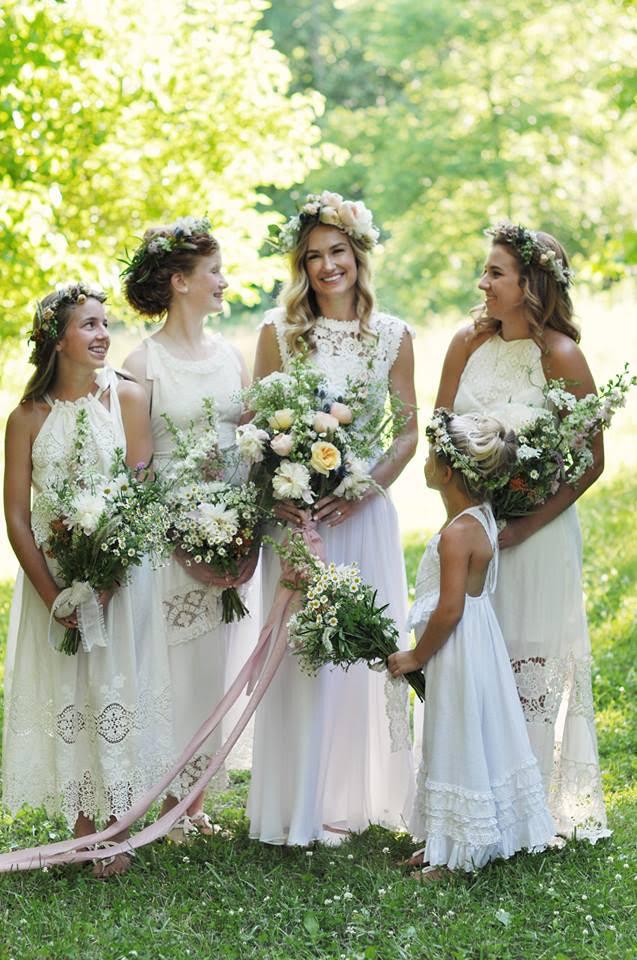 Do you offer consultations, and if so, do you charge for them?
I do offer complimentary consultations. Typically when a bride first reaches out, I like to schedule a meeting for coffee to go over her needs and wants. Then I create a proposal and we go from there. If you are a bride searching for vendors, keep in mind as you begin to set up consultations, that our time is meaningful to us. If you aren't serious about using us, don't lead us on.
Can customers bring in designs they've seen on the Internet or in a magazine for you to recreate?
Of course! I love to see what inspires the bride.  And that doesn't have to just be wedding pictures.  If you saw a scene in an Anthropologie catalog or you and your fiancé have a favorite book or hobby… all of this helps me visualize florals for your day.
As far as recreating, I will use images as inspiration, but like to put my own artistic vision into the pieces I create. I want your look to be unique.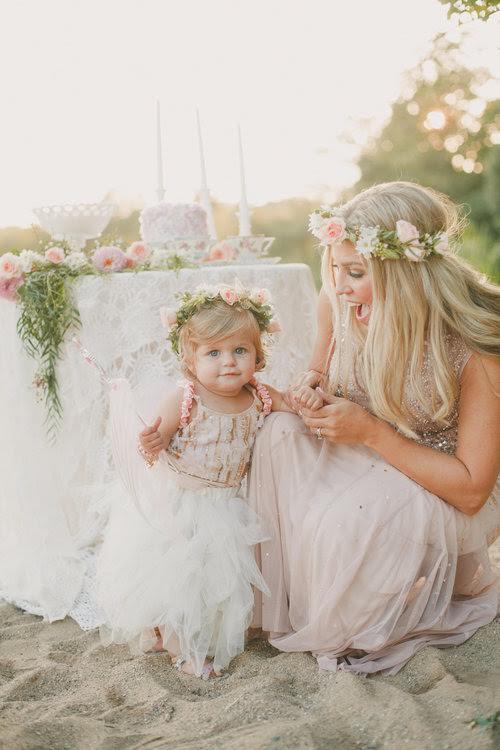 What is unique about you and your business that sets you apart from other Indy florists?
Indy has incredible florists who do beautiful work. Just scrolling through Instagram can show you the talent we are surrounded by. I started Ladybird because it was a passion that turned into a calling. I believe God has given me this passion of flowers, color and plants to share His love with others. Ladybird isn't something I have to do, but something I really enjoy doing. Please look at my website to see a sampling of my portfolio.
Website: ladybirdshopette.com
Email: ladybirdshopette@gmail.com
Instagram: @ladybirdshopette

__________
Be sure to head over to Jacki's website and Instagram to check out her work — she's amazing! I can't wait to see the beautiful creations she's making for our big day!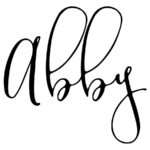 All photos provided by Jacki Johnston.