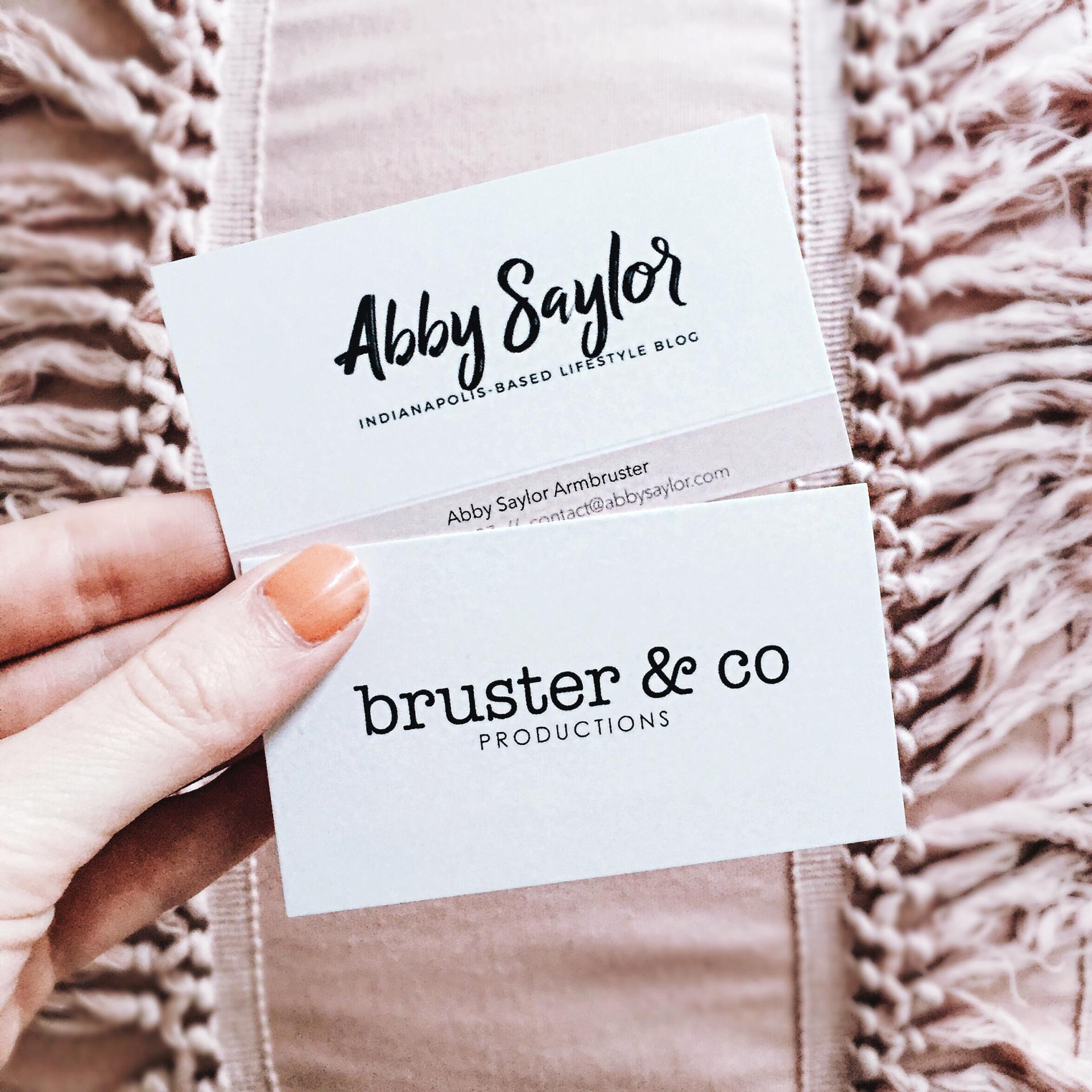 I hope you all have had a great week! Now that my wedding and honeymoon have come and gone last month, it's time for another update on my life and what I've been up to — including a fun business endeavor for me and my husband. Keep reading for how I'm feeling and what's been keeping me busy lately!


My husband Justin and I launched a new business this week, Bruster & Co Productions. We've found a new passion in photography and videography together through working on my blog, and decided to expand on it. Since Justin is a teacher and has summers off, we decided to utilize our drone to offer commercial and residential aerial photos and videos to realtors and other businesses in need of advertisement materials. My dad is a realtor and encouraged us to pursue it. Justin will be the one running the business, capturing the content and working with clients, while I assist with all the design and communications work including the website, social media and some editing. Check out this demo video on the site (it includes some shot from our wedding venue and honeymoon!), follow Bruster & Co on social media (Facebook and Instagram) and contact him if you're in need of aerial work or know someone who is! We'd love for you to follow along and spread the word. 🙂
For those of you who may be wondering, "Bruster & Co" stems from our last name: Armbruster (pronounced brew-ster). I've had the name set aside and social media accounts made for it since last fall because I loved the name and planned to use it for a future project. We both decided that it fit this drone business well and decided to use it for this instead! Since we both have jobs and won't be relying on this for sole income, we think it will be a fun side project to make some extra money on. I'm in love with how the business cards I designed turned out!
Life is feeling a little weird now that all the wedding and honeymoon planning and preparation has come and gone. I forgot what life was like before all of that, and now I'm left with a tad bit of a "what now?" feeling. Those of you that are also married, did you feel this way afterward too? Right now Justin and I are just enjoying our time together, setting aside time each day to talk about our days and go for a nightly walk together since the weather has been so great lately. It's crazy having so much extra time to work on other things and no longer feel guilty when I'm not doing stuff to prep for the wedding. I want to start creating even more content for my blog now that I have the time for it, like doing more unique photo shoots, exploring some new activities or local businesses here in Indy, hanging out with friends more and simply enjoying our marriage. Although life after our wedding and honeymoon as been a total "back to reality" feeling, I'm happy to have some more free time to be able to dive into some creative projects I have in mind.
I have a question for you all: would be interested in a blog post and/or video walking you guys through out to make your own media kit and/or business cards? In addition to that or alternatively, I'm considering offering templates for purchase, so I'd love to know if that's something you'd be interested in. My dream is to be able to make a sustainable income from my blog one day, so I think beginning to do little things like this will be great stepping stones and will be just a fun project overall for me.
Last but not least, coming up from me here on the blog and social media is one of my most exciting brand collaborations to date, as well as blog posts on our wedding and honeymoon! What have you been up to lately? If you enjoyed this post, you can read my previous life updates posts here. Have an fun weekend and thank you for catching up with me!