Like many of you, I'd been dying to try out lash extensions for years. I was so intrigued by the idea of waking up with perfectly curled, long lashes that don't have to be reapplied every day — I mean, isn't that a dream come true?! I finally tried out lash extensions by Karin Marley (KM Lash Designs) this month and I'm officially hooked! Keep reading for my full review and my experience as a first time lash extension wearer, a Q&A with Karin answering all of your questions + a special deal she's offering my readers/followers for the month of October!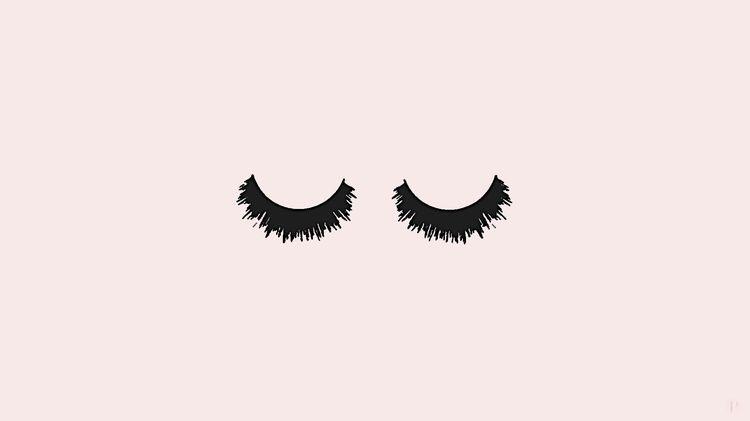 MY EXPERIENCE
First and foremost, Karin is amazing. She made the whole experience so incredibly easy, comfortable and informative. She answered all of the "first-timer" questions I had and I found the two-hour application session to be super relaxing and it honestly flew by! When you go in to get lash extensions with her for the first time, you'll likely fill out some paperwork that helps your technician understand your lifestyle and products you use that compliment lash extension maintenance. A big tip I suggest if you're a contact-wearer like me, go for your glasses when you attend your appointment. Your eyes will be closed for two straight hours, so skip out on the contacts to avoid unnecessary discomfort. I got my lash extensions at one of Karin's two locations, Society of Beauty in Carmel. The studio is super nice and I felt so welcomed!
This is my third week of lash extensions and they're still looking pretty good! I was amazed with how awesome they continued to look as the days passed by, and I've worn hardly any eye makeup since because I simply didn't feel the need to with how beautiful my lashes look. I've found them to be very comfortable and as I was told, I did experience more shedding on the side I sleep on, but overall not much at all and they still look even regardless.
As a recent bride myself, I HIGHLY recommend lash extensions for your wedding and honeymoon! You don't get the annoying weight of false lash strips (I can't even feel that they're there!), they're cry-proof and you'll look dolled up while not wearing any makeup on your honeymoon, as many of us do! I wish I would have had them for my wedding! The investment would have been totally worth it. For more info, watch my video of me getting lash extensions for the first time below.

Q1
// Are lash extensions painful? Do they feel different/heavy like false lash strips do?
No! In fact, pain is a strong indicator that you have had a poor lash job. Lash extensions, when applied by an educated and trained professional, will feel completely weightless and pain free.
Q2 // Are there different types of lash extensions you can get? 
KM Lash Designs offers two different ways to start your lash journey; the Full Set and the Express Set. The Full Set is going to be your fullest, most dramatic look you can possibly get. During the Full Set, you'll receive a lash extension on every single viable lash. The Express Set is a little over half of a Full Set, and is a great option for someone who'd like to give them a try without financially committing to the Full Set all at once. After 2-3 fills on your Express Set, you will work up to a Full Set. 
Q3 // What are the benefits of lash extensions?
No more mascara! Lash extensions completely replace your lash makeup and many people no longer need eyeliner as well. They have a permanent curve (so no more eyelash curlers!) and the curl aids as an eye lift. Since you no longer have to worry about your mascara running, it's wonderful for big events such as weddings, vacations, photo shoots, galas and parties. Lashes are also attractive to any women who wants to look beautiful every day, but needs to get up and go.
Q4 // How long do they last and how often do you recommend getting fills? Why is it necessary to have a professional remove them?
Your natural lashes go through a "shedding" every 60-120 days, causing you to lose anywhere between 1-5 lashes a day depending on how heavy your shed cycle is. Because of the natural shedding, fills are required every 2-3 weeks to maintain a consistent look. It is easiest to have a professional remove them so the integrity of the lash is maintained. KM Lash Designs will remove them for free. If you don't wish to fill them in, a Full Set will last 3-4 weeks depending on home care.
Q5 // Are they damaging to your real lashes?
Nope! If they are applied properly, there will be no damage to your natural lashes. However, damage IS possible if your technician is not properly trained! Some damage will fix itself after a shed cycle, and some damage is irreversible. Do your homework on your desired technician and make sure you're picking someone who will maintain the integrity of your lash.
Q6 // What are key indicators between bad and good lash extensions? How do I know my technician is qualified? 
There are many indicators as to discerning the difference between technicians. One of the most obvious is price. There's a huge variance in price in the lash industry and there is a reason for that — you absolutely get what you pay for. Those higher prices are set there because it reflects the work and reputation of that stylist, along with the cost of their higher-paid education and their medical grade quality products. You want to find a technician that is certified through a reputable lash company. I strongly recommend going with an Xtreme Lash Stylist — they have the top training program in the country and a glowing reputation to match. Feel free call and ask.
Before your appointment, call them and ask any questions you might have, including directly asking if they're certified and if so, by whom. Find them on social media and read reviews. This is a huge investment and a great lash stylist will take the time to educate you as much as you'd like. Pain is also a huge sign that something is not right.
Lashes are tedious and take time. If your Full Sets are under an hour, and your fills are under 30 minutes, red flags should go up. The look and feel of your lash design is also a big sign. Do your lashes feel hard and prickly? Can you see the adhesive? Do you feel like a "spider" with just a few long lashes immediately after your appointment? Are they the same length all the way across? If you said yes to any of these, you most likely have not had a great lash experience.
Q7 // What do I need to do to prep for my first session?
Your appointment is very peaceful. You will relax on a bed with your head on a pillow and the option to kick off your shoes and snuggle up in a cozy blanket. You can either chat with your technician or drift off to the gentle music in the background. It's advised to remove your contacts if your eyes dry out easily. Make sure to come with a clean, make-up free face so that the lashes can adhere to your natural lashes and not the makeup. Avoid caffeine or anything that makes you jittery or anxious.
Q8 // How do you take care of/maintain them?
Regular fills are needed to maintain the look indefinitely. It's important to clean them with oil-free cleanser a few times a week if you don't wear eye makeup, and clean them daily if you do. Stay away from oil! Oil will almost instantly break down the adhesive causing them to fall off. Any excess running and tugging will remove them and potentially cause harm to your natural lashes.
Q9 // How much time does it take and how much does it cost?
The Full Set takes 2 hours and costs $250 and the Express Set takes 1 hour and costs $150. 2-week fills take 45-60 minutes and cost $90, 3-week fills take 60-75 minutes and cost $110.
Q10 // How can I contact KM Lash Designs?
You can call me at 317-250-1988 to ask questions and schedule your appointment. I'm located both in Carmel, IN and Brownsburg, IN, and you can find me on Facebook and Instagram to see work examples.
__________
SPECIAL OFFER:
For the month of October, any of my readers/followers who book a full set or an express set with Karin will receive their FIRST FILL FOR FREE! You simply have to follow Karin and I on social media (Karin's Instagram and Facebook, and my Instagram and Facebook), and mention my name when you book your appointment! How awesome is that?!
Thank you all for reading and I hope this post answered any questions you may have had about lash extensions. I'm obsessed with my extensions and I can't wait for you to try them out! Have a great weekend!