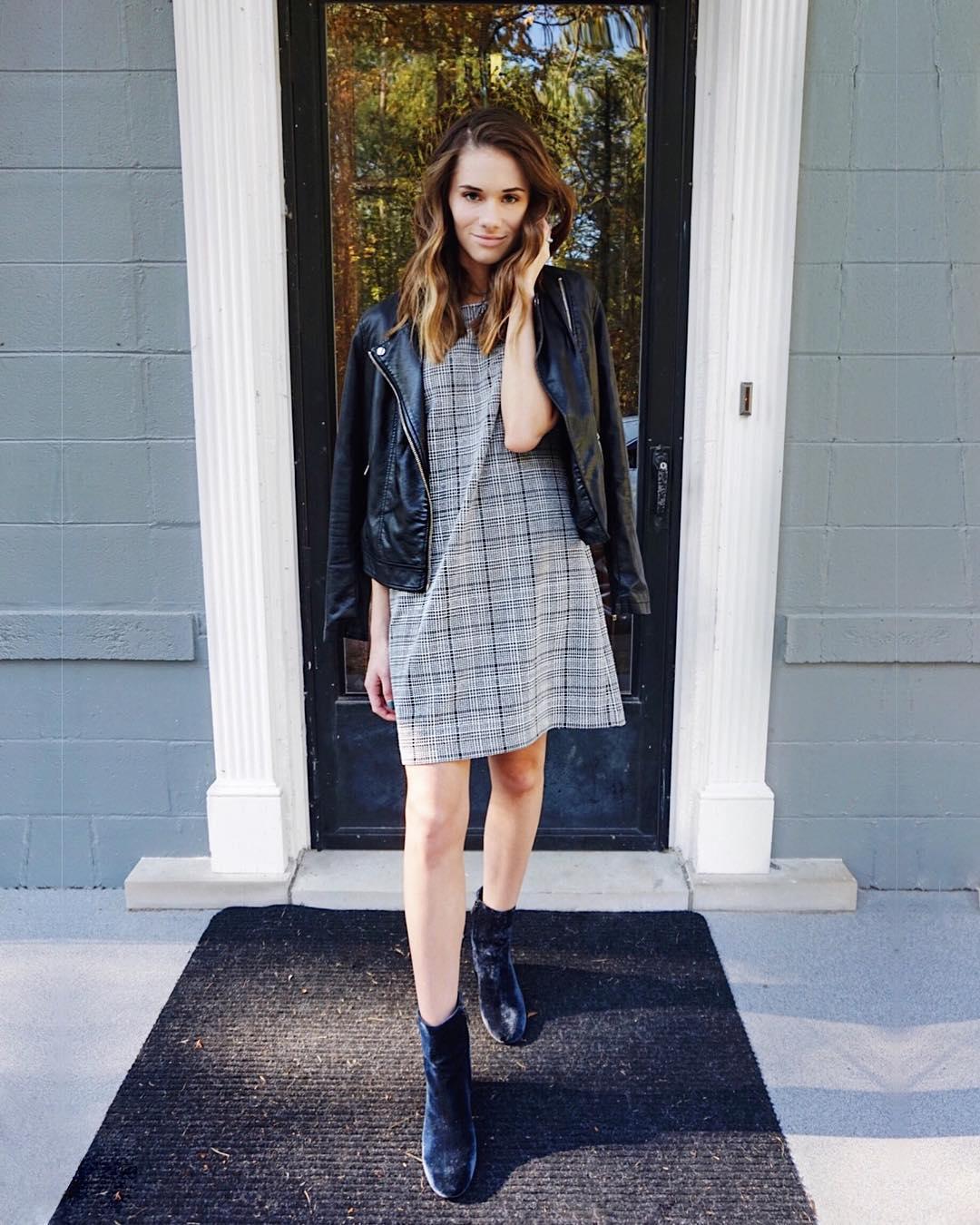 This is a post I would have searched for myself earlier this year, but with lots of practice, I feel like I've FINALLY nailed my poses for outfit photos! Wondering how to make your clothes look good in photos? Unsure what angles are the most flattering? Keep reading for my go-to photo poses to put your style on display while looking your absolute best!
I've had to drill these key poses into my brain so I don't freeze up and get stuck doing the exact same pose over and over again. I was once so uncomfortable taking myself seriously in front of the camera (still can be sometimes), but finding outfit photo poses that look great have helped be gain so much confidence. With that being said, take some notes and try incorporating these poses into your next photoshoot!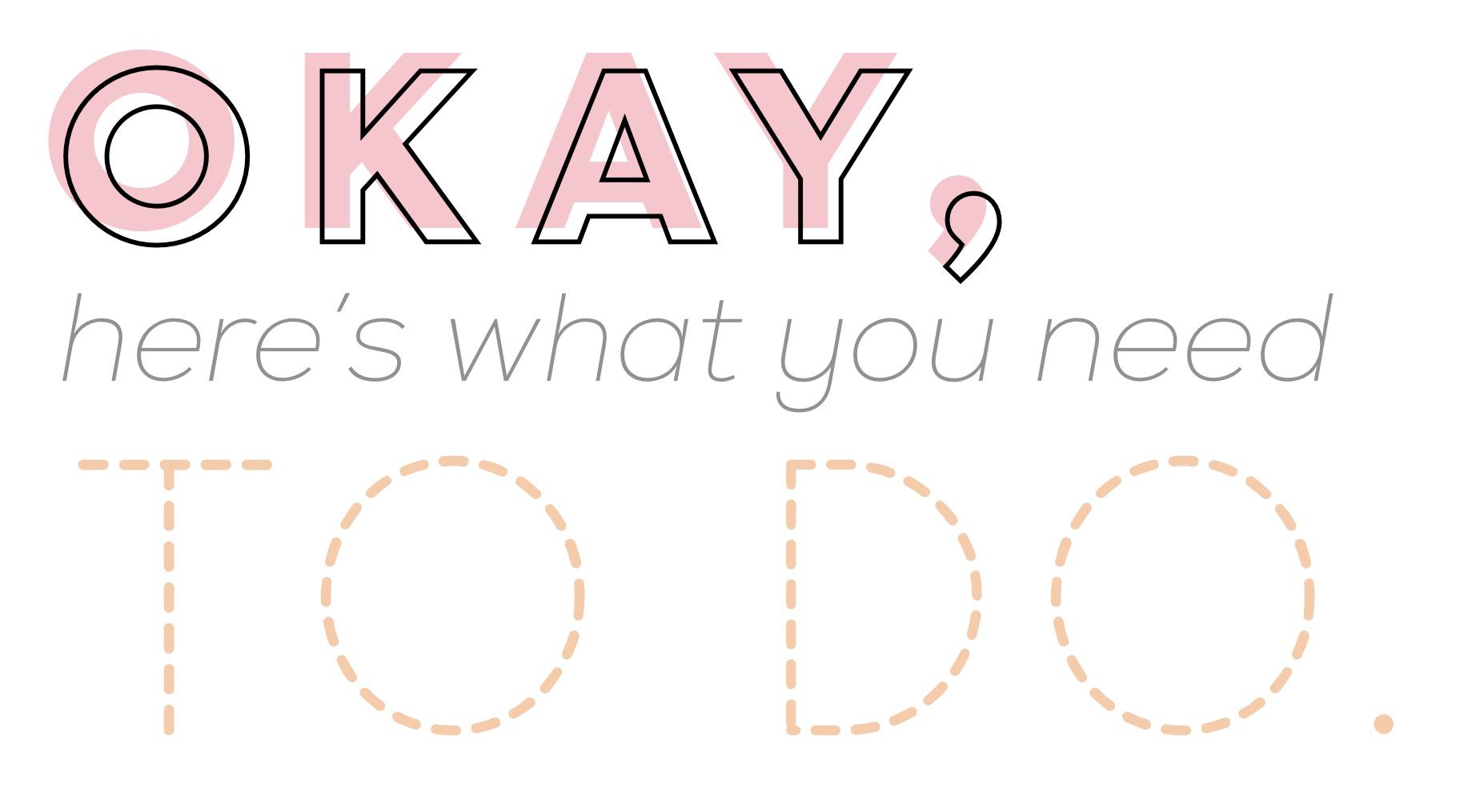 WALKING STANCE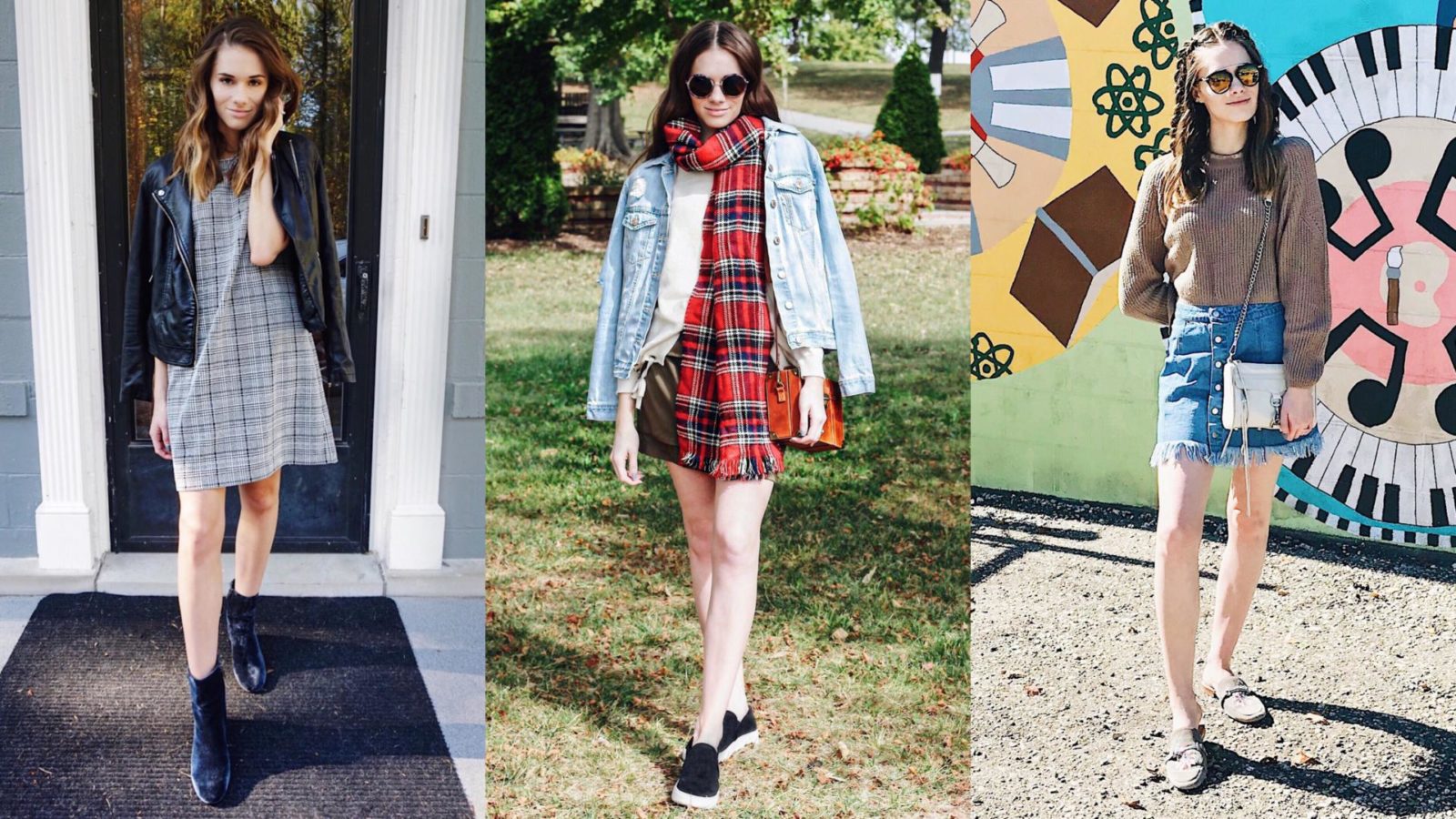 This infamous blogger pose is probably my favorite! This "walking stance" helps elongate your legs and looks very natural and laid-back in photos, even though it may feel a little unnatural at first. I always shift my weight to my back foot and typically leave my back leg straight and my front leg slightly bent. You can do the walking stance toward the camera, at at angle or to the side. Nailing a photo of yourself actually walking can be tricky, so this one will work in the meantime!
CROSSED-OVER LEG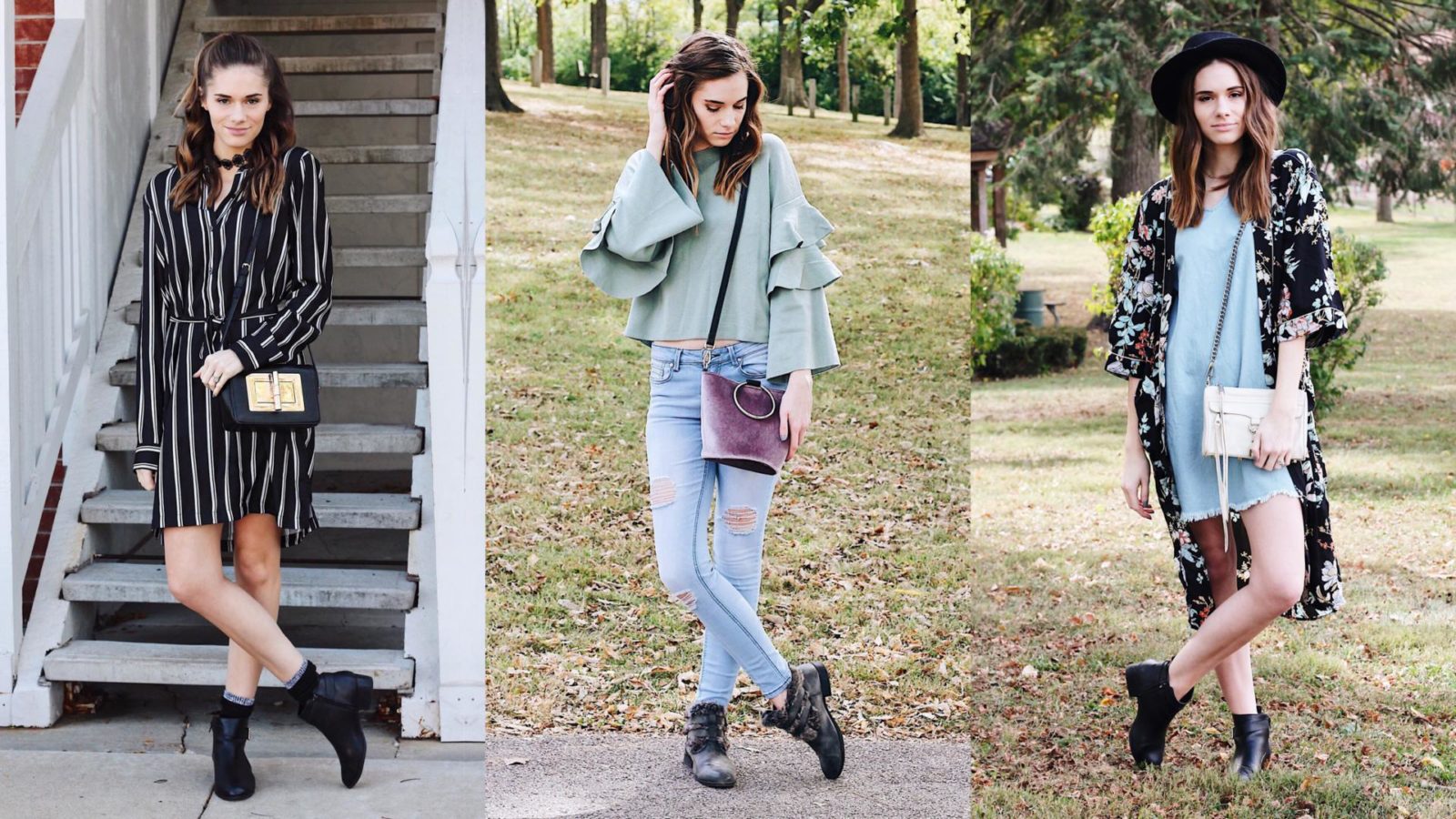 Here's another pose you can try. This one doesn't simulate any kind of movement, but I like the relaxed, laid-back vibe it gives while allowing you to do a lot of different things with your arms up top. This is a great way to show off your shoes from two different angles, which is what I think this pose is best for!
CROSSED ANKLES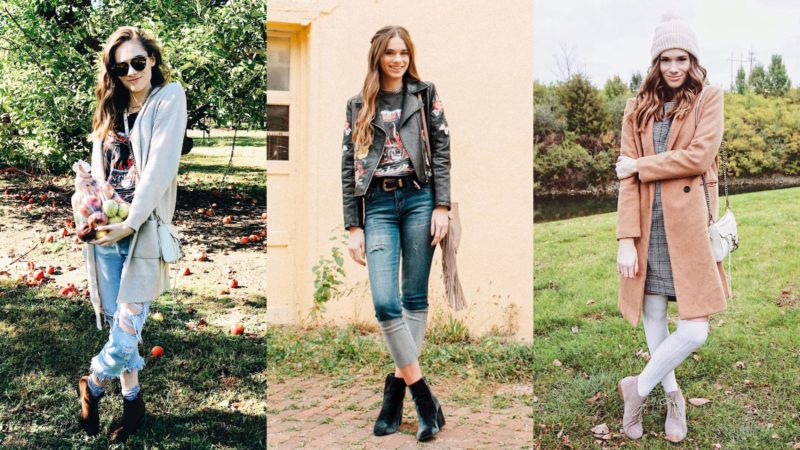 I know this is super similar to the previous pose, but hey, it's a little different — right? 😉  I always go for this pose when I'm wearing heels to further elongate my body and draw attention to my legs. Crossing your ankles more tightly than in the previous pose allows your body to stay long and narrow.
ARM GRAB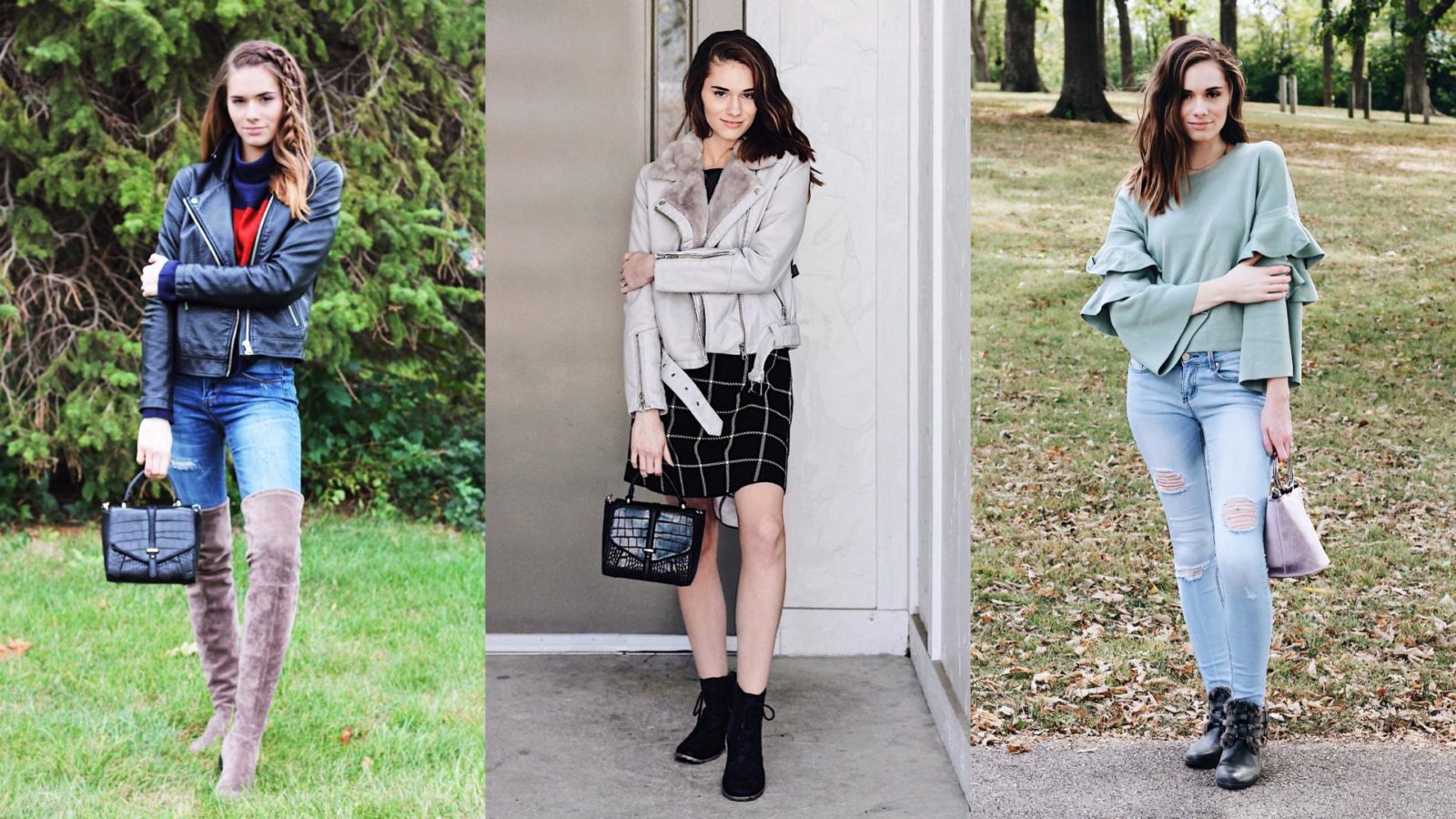 If you feel repetitive keeping your arms down in every photo (or you have that awkward "what do I do with my hands" feeling), cross your arm over to hold on to your other arm. Bringing one of your arms up past your hips break up your body a bit to add variation to your images.

In combination with each of these poses, I like to capture up-close, cropped, detail shots and photos from different angles to fully document the entire look. Here are a few other movements or pointers to consider for your next shoot:
Most importantly: don't overthink it.
A closed-lipped smile is always my go-to because I think it looks the most natural for me personally, so I recommend nailing that.
Try different camera angles: upward, downward, straight on, portrait, landscape, etc.
If you have different lenses, experiment with them — don't limit yourself to just one.
Candid laughing shots are always hit or miss for me, but give it a try!
Capture movement by doing a spin, or going up and down stairs.
Sit down for a few shots — you don't have to be standing to capture your full outfit!
Turn your back to the camera and peek over your shoulder to highlight the back of your outfit.
If you're having a friend, family member, spouse, etc. take your photo, show them example shots or read my blog post, "Blogger Husband 101," for tips on how to coach them!
If you have any additional go-to outfit poses that I haven't included here, please share so I can add them to my list! I'm always looking for ways to spice up my photos, so I hope this post does that for you. If you're a new reader, follow me on social media (Instagram, Twitter + Facebook) to keep up on my latest content. 🙂  I currently have three really fun collaborations scheduled for this month that I CANNOT WAIT to share with you! Thanks so much for being here & enjoy the rest of your day!