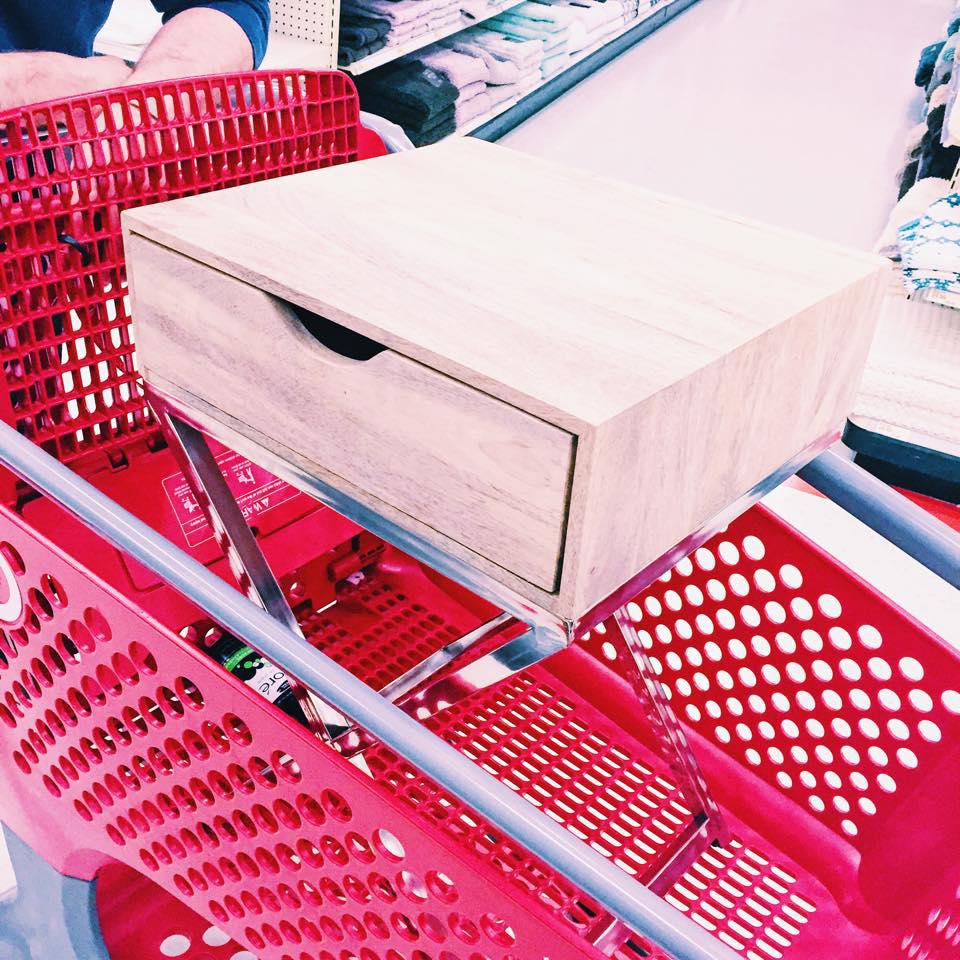 One of my absolute favorite home accents is whitewash wood. I love the way it compliments white furniture and decor, as well how it effortlessly contrasts against darker elements — it's just all-around great! I'm going to be sharing with you a couple whitewash wood items I've recently picked up, as well as some additional pieces of inspiration I'm loving.

First, I picked up two of these bedside tables (above) this weekend that I've been dying to get from Target. They're only sold in stores, so I was bound and determined to stalk every location within a 30 mile radius to track down these suckers! I dragged my boyfriend Justin (who loves loading my stuff in the cart and pushing it around) and, luckily, I found exactly two at the first store I tried! Unlike a few of the other bedside tables I was scoping out, I love that this one has a drawer to conceal additional items you may want to keep close.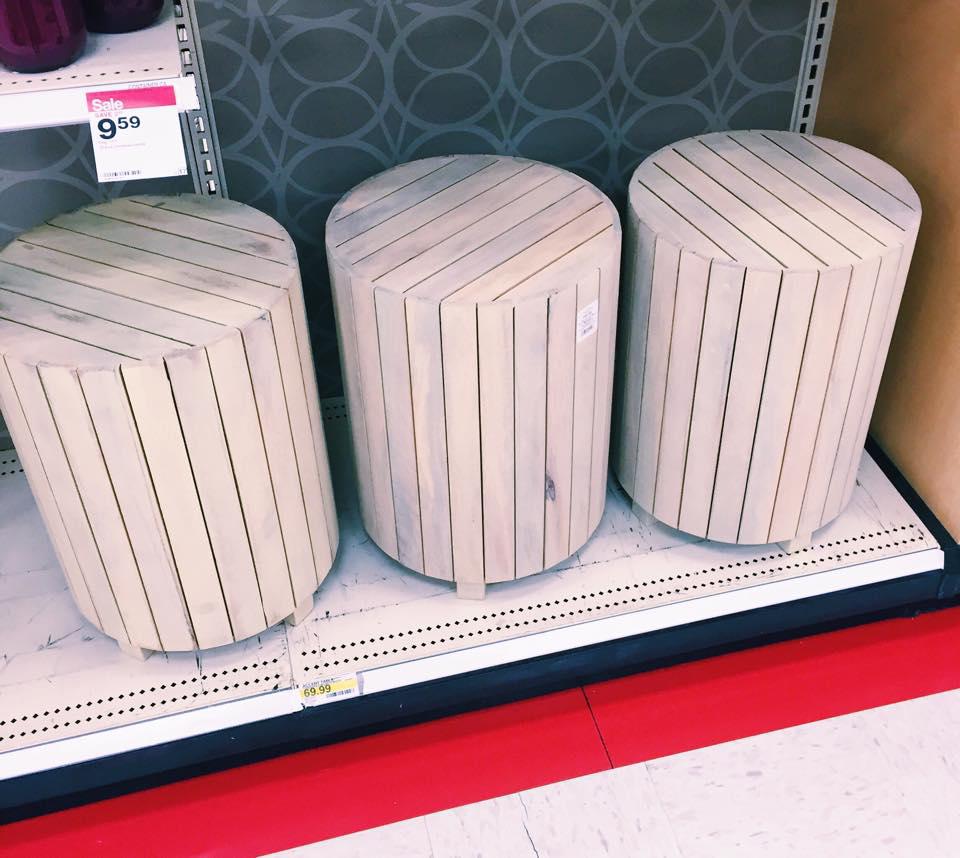 I also picked up one of these whitewash accent tables. This will work great as a accent piece to a couch or chair in a living room. I love how clean and simplistic it is, as well as the circle shape and small size — making it not your typical side/coffee table. It's also decently light, making it easy to move around the room for convenience as you need it.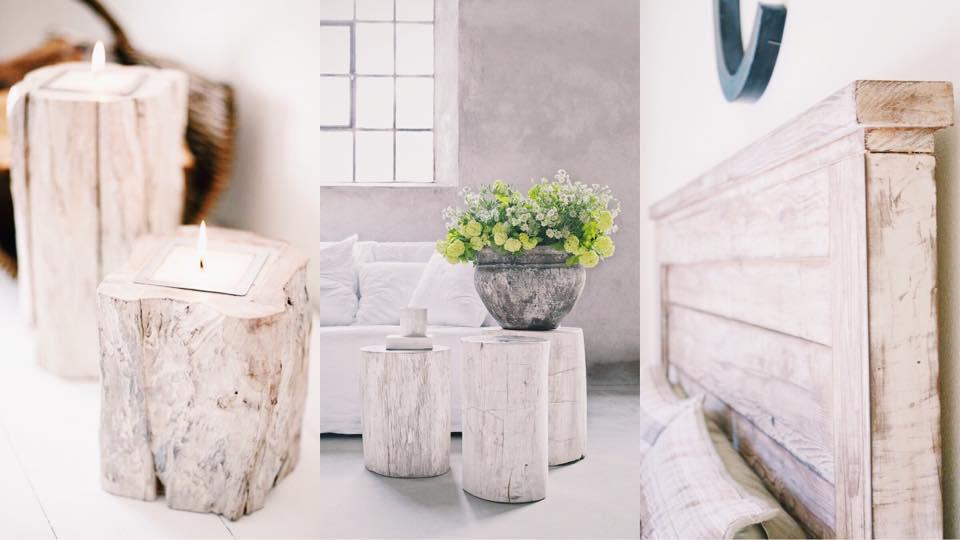 Whitewash wood can easily be incorporated into every room of your house. Headboards, candle holders, stools, and tables are all items that you can DIY at home for an inexpensive cost. Pieces like these are easy to refinish or repaint if you get sick of the whitewash accent and want to try something else. Here's a tutorial I found on how to whitewash your own wood elements.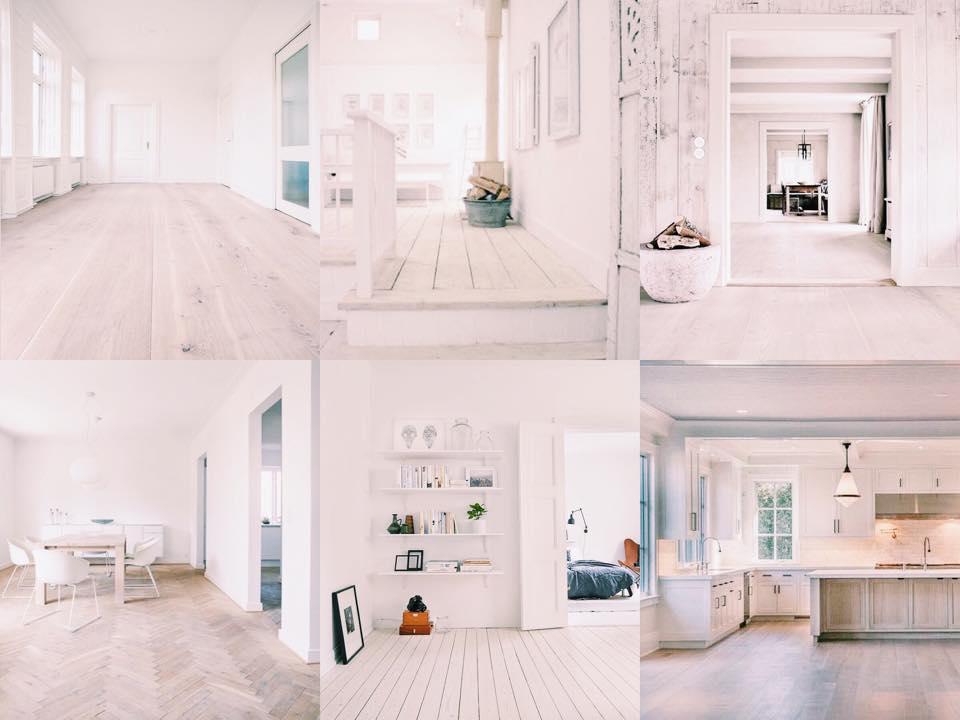 If you're building a new home or looking to redo your current one, whitewash wood is a gorgeous floor finish to consider. As I mentioned previously, an all white room with colored decorative accents looks crisp and simplistic. There are tons of style options for the wood placement, allowing you to choose a design that best fits your decor. Whitewash floors brighten up the room, making your space appear larger.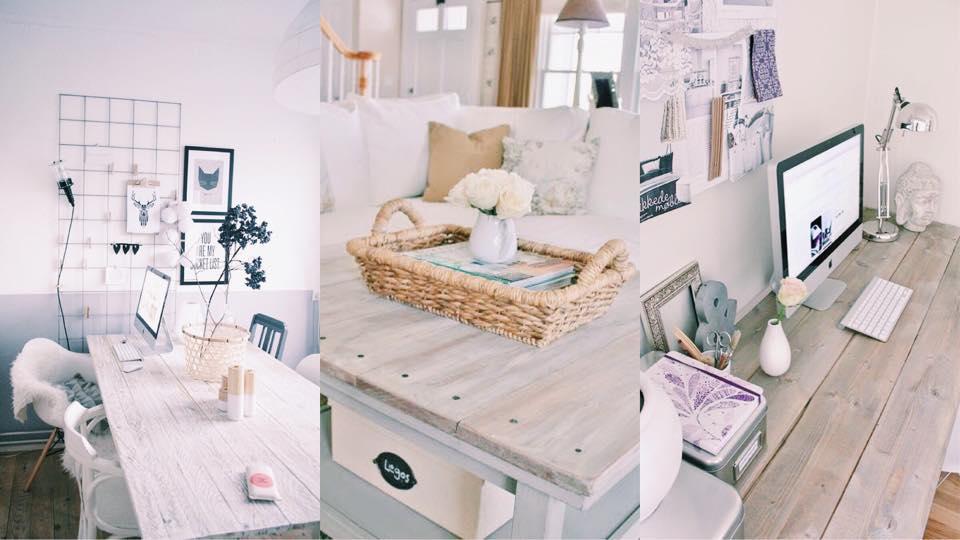 This is also a fun element to incorporate into your desk area. It provides a light, rustic surface that looks natural and effortless. I love the way copper and other metals pop against the white color. Decorating your texturized desk with smooth accents creates a nice balance, as well as eye-catching visual appeal.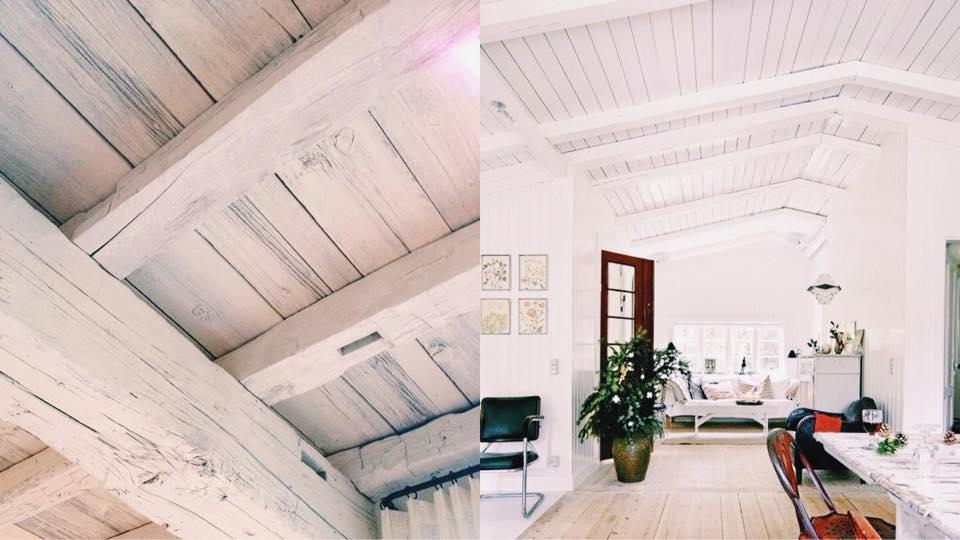 Whitewash beams are a bit more complicated, but if you're fortunate enough to live in a home that already has these, this is a great way to revamp them! High ceilings with contrasting (and non-contrasting) wooden beams are all over Pinterest right now, and I'm loving the trend as well! As the light floors do, this opens up the space while also drawing your eye upwards and allowing you to take in the entire room's atmosphere.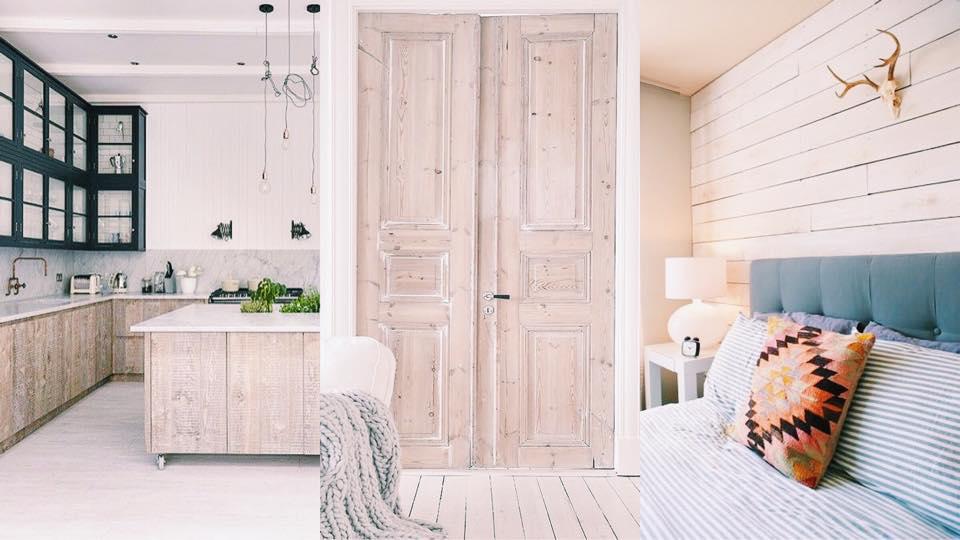 A few other ways that you can incorporate whitewash wood into your home is in your cabinets, doors, and as accent walls. This would serve as a great contrasting texture. I love how it pops against smooth, surrounding surfaces and easily creates a specific focal point in any room.
Are you loving whitewash wood home decor as much as I am? What other decor trends are you loving?