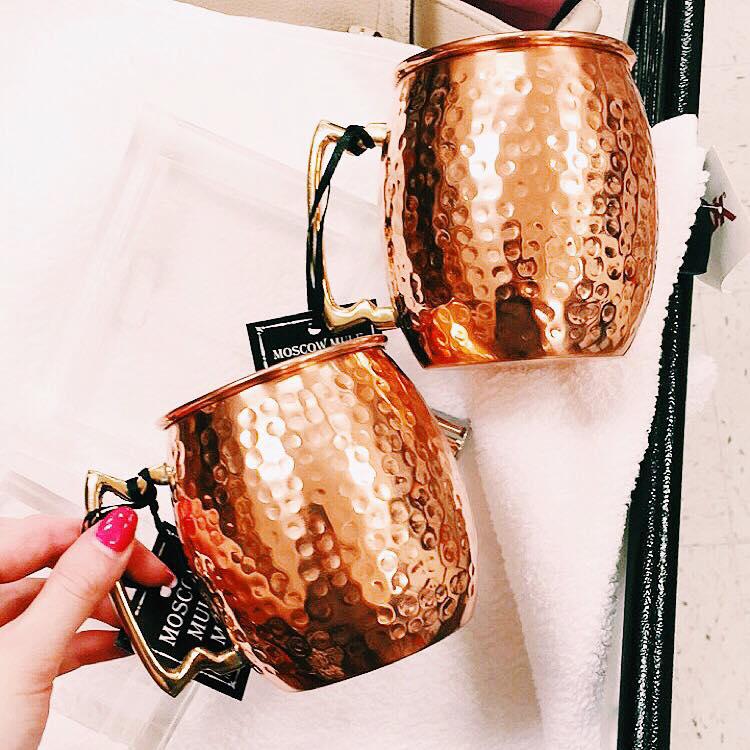 It's no secret that I'm super excited to graduate and move into my first place! I've lived in a dorm for the past 3+ years and I'm definitely ready for a change and finally have a space of my own. I've been getting a head start on purchasing decor and I've been doing a lot of research on Pinterest to figure out what my style is and determine what aesthetic I want in my new place. After a lot of research, I've decided that my home style is best described as minimalistic boho with a ton of white and simplistic touches – while still incorporating boho patterns and colors.

As an accent, especially for kitchenware, I'm really loving copper. It gives off a great rose gold-esque hue and serves as an awesome pop of color in the mostly neutral/boho color scheme I'm going for. Here are some ways that you can incorporate copper into your home – and for those of you that are curious, this serves as a preview to what my future home may look like!
Kitchenware.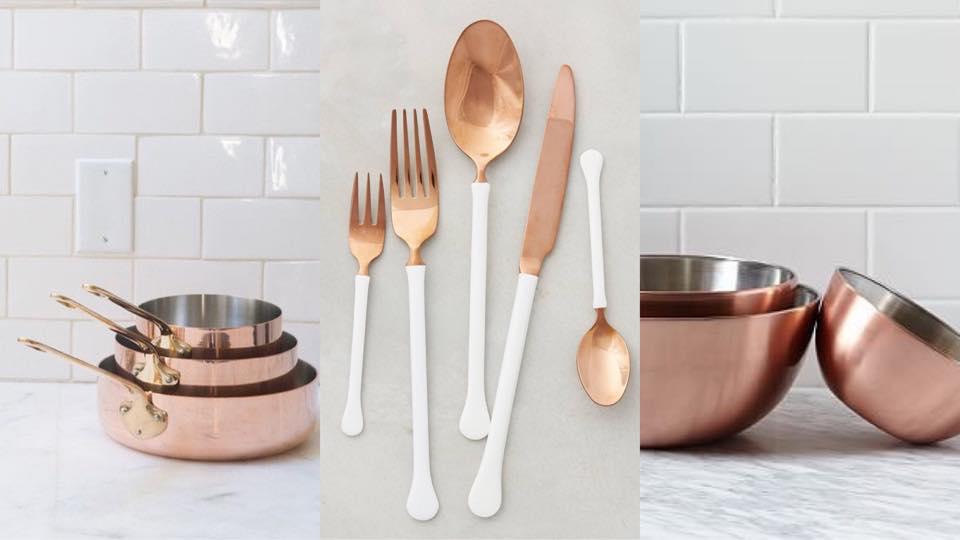 Kitchenware is one of the simplest ways to incorporate an accent/trend such as copper into your home. You can find pieces like this just about anywhere that sells dishes and kitchenware, and you can search for stores online that sell more unique pieces if that's what you're looking for. I have the copper mugs above and I would love to incorporate additional pieces such as copper pots and bowls to keep the trend going while also using additional textures and colors to keep the look less uniform.
Hardware.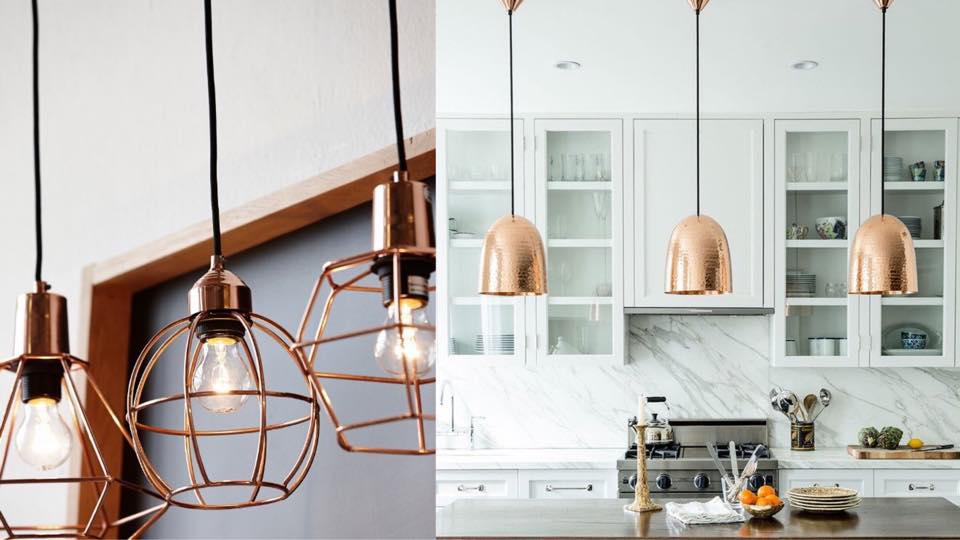 I absolutely love these light fixtures. The copper accents are reflective and draw in light to brighten up your space while adding a warm glow that the metallic color naturally supply. The open geometric light casings give off an eclectic vibe while the inclosed shells are more sleek. I'm torn on which ones I like the best – both are great options.
Decorative accent pieces.


Copper can easily be incorporated into accent pieces as well. I love the look of adding a pop of color or texture to knobs in order to dress up a solid white or wooden dresser or other piece of simplistic furniture – it helps give the piece character. These geometric glass figures are also really popular right now. You can fill them with lights, small plants, or some type of figure to add visual appeal to a tabletop or shelf. This copper cutout stool is also a cool piece – it's both functional and decorative with its unique look.
What home decor accents are you loving? Follow me on Pinterest and check out my HOME board to see more decor inspiration!