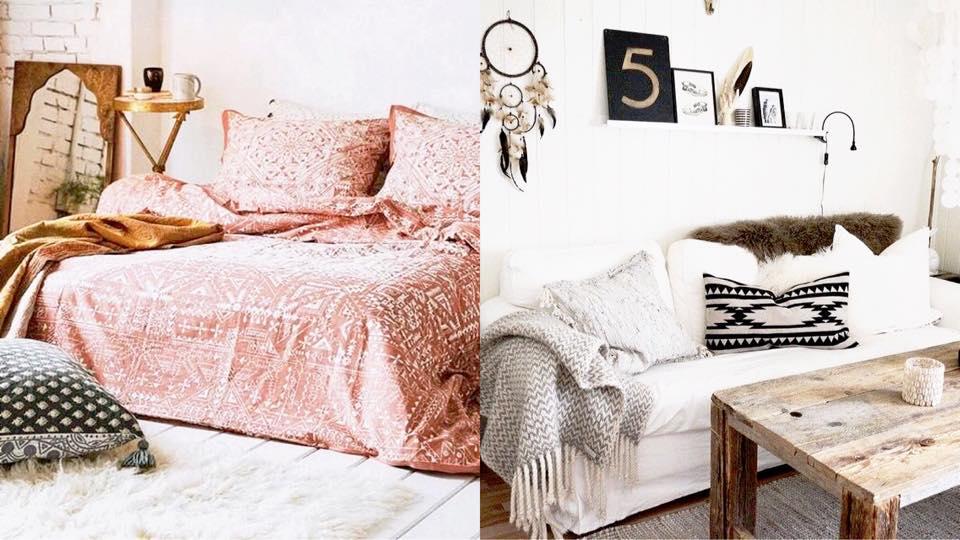 I'm only slightly ashamed to admit that I spend a majority of my free time on Pinterest planning out my future home, as well as every other aspect of my life (can you tell I'm excited to graduate and move into my first place?!).

One of the many home decor styles out there that I'm drawn to is boho. I love the look of effortless decor that's perfectly put together without looking too matchy-matchy or overdone. This serves as inspiration for anyone looking to revamp their home and add a boho touch. As I've mentioned in my previous home decor posts, I prefer a minimalistic boho style, so that is what you will find here. Here are some ideas of boho elements to incorporate into your home decor. (Be sure to click the links for additional inspiration + items to buy!)
Bedroom: textured rugs, patterned pillows, natural accents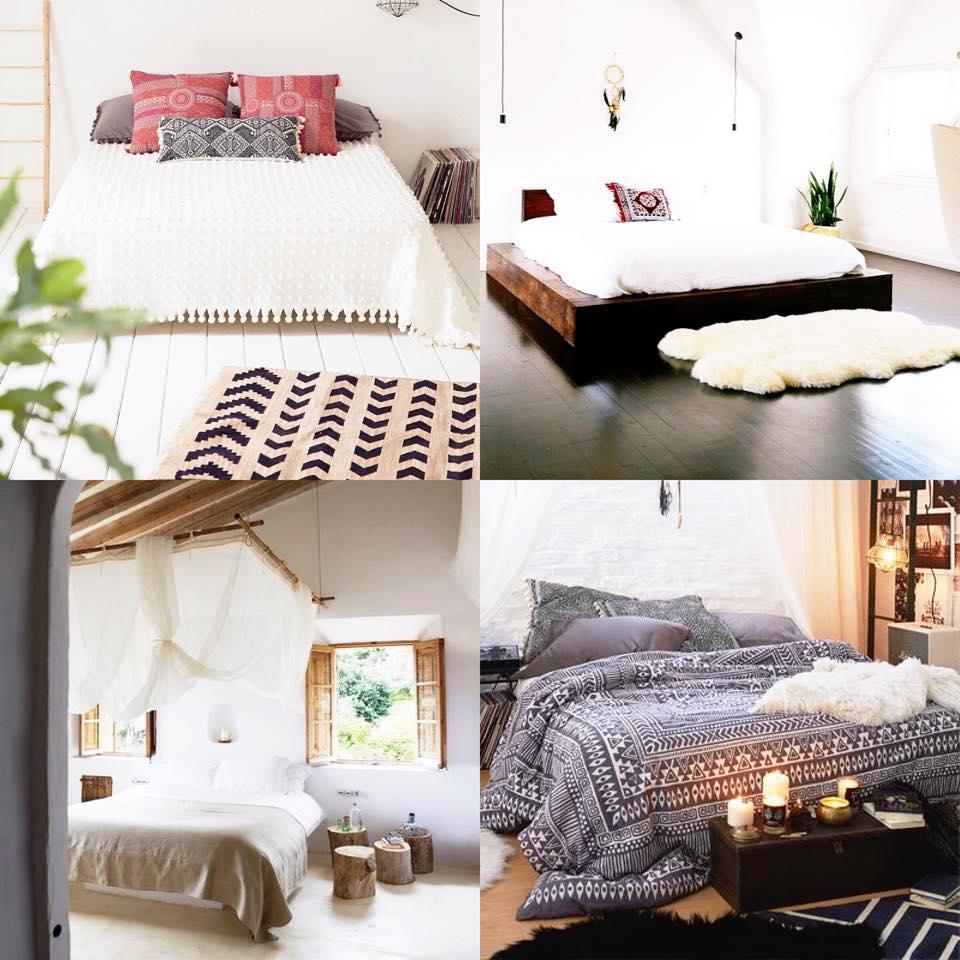 If you're wanting a boho bedroom, begin by incorporating boho patterns. Boho patterns typically consist of the medallion print, tribal designs, or a mixture of a few different patterns that flow together in the same color or a complimentary color scheme. If you're looking for boho bedding online, Urban Outfitters has a great selection! Keep everything minimal and crisp by refraining from incorporating too many colors. I'm personally a fan of mostly solid bedding with boho patterned/textured pillows. Fluffy rugs or throw blankets, candles in cool jars, or unique, wooden bedside tables serve as great boho additions.
Boho Accents: crystals, plants, patterned rugs and blankets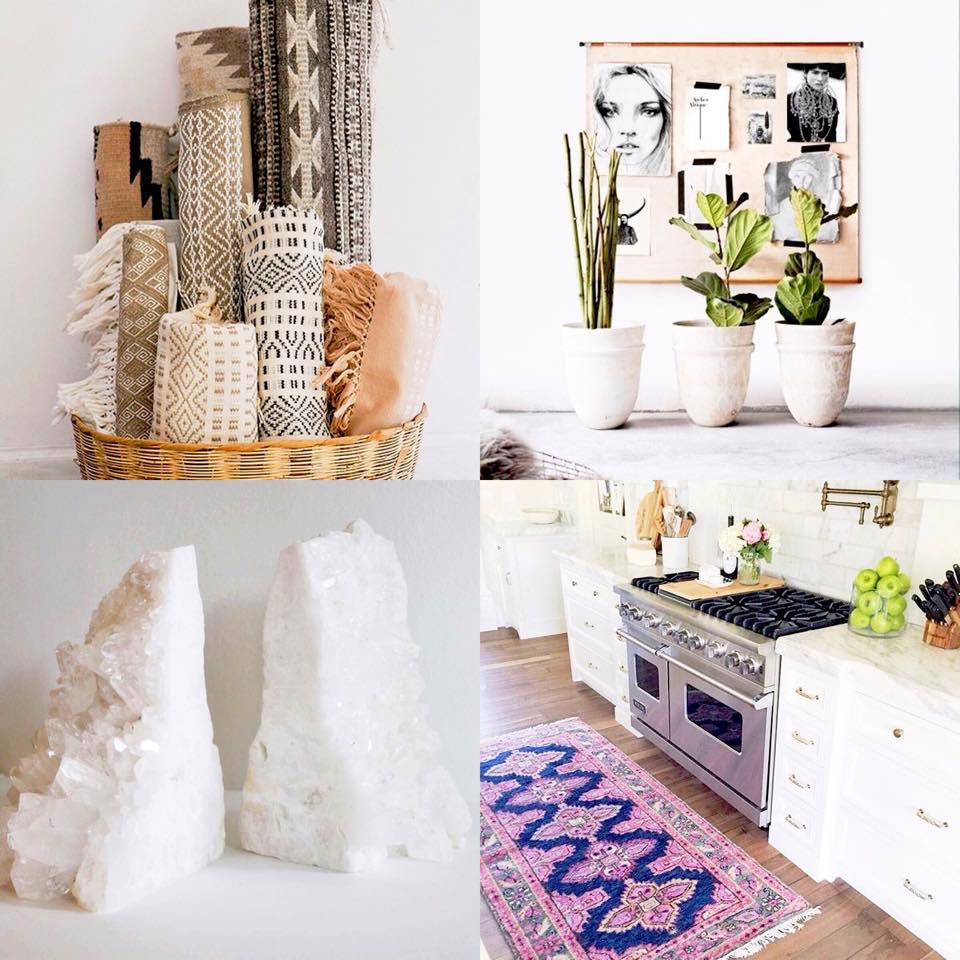 This is where you can get creative! Crystals reflect light and serve as a great piece of textured, visual appeal on a bookshelf or coffee table. I recently purchased a blue crystal bookend from TJ MAXX and I absolutely love it! Adding a cool rug to your kitchen serves as a pop of color and a great accent to solid kitchen cabinets. Using baskets to house patterned blankets/towels of a similar color scheme is both functional and decorative. Plants are great for bringing life to your space (literally) and creating a natural vibe. Click here to shop for cool accent pieces.
Living Room: Light couch, natural wooden tables, minimal pops of color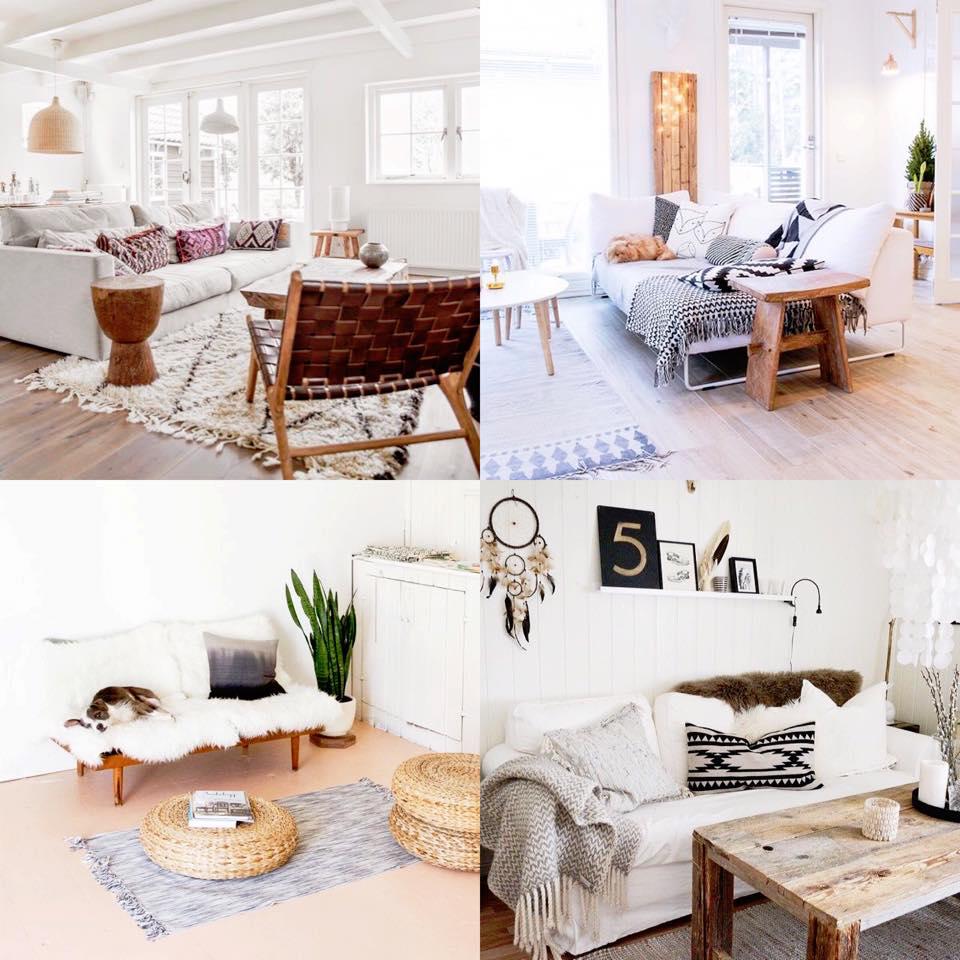 I love the look of a white couch. Not only does it look simple, clean, and cozy, but it leaves plenty of room for creativity with colors, textures, and patterns. I personally don't like the look of having too much going on in the living room, because it can often feel overwhelming due to the fact that it's typically the first room you walk into when you enter the house. Natural wood tables, baskets, unique wall hangings, throw blankets, minimal assorted table decorations, and a few pops of color make for the perfect boho living room!
What style is your house and what are your favorite boho home decor elements?
Click here to check out my other home decor posts for inspiration and to see what I'm loving!