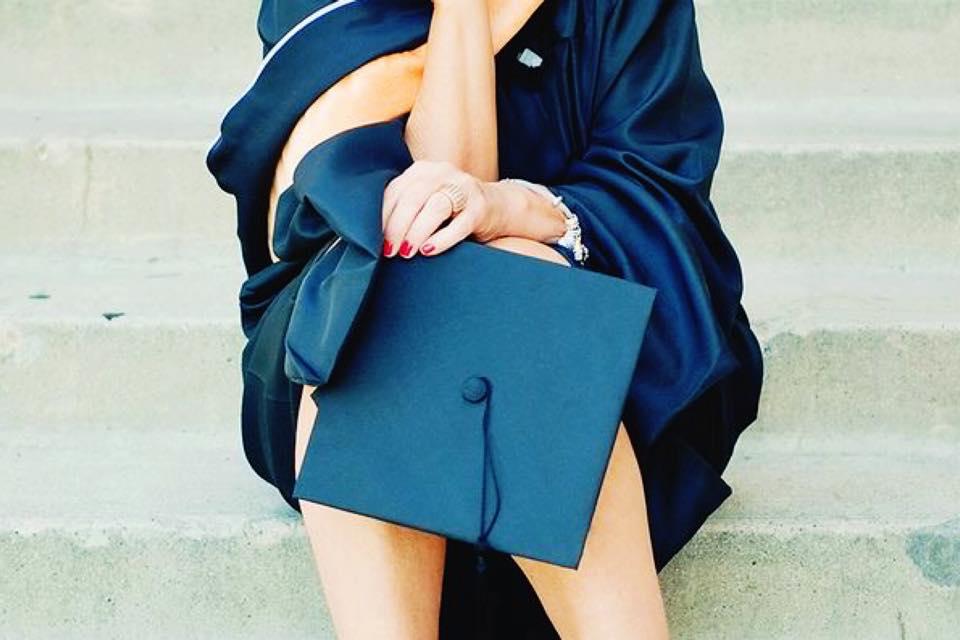 Happy Saturday! As you can probably tell, I'm starting a new series on my blog called "Grad Girl" to help any of my fellow soon-to-be college graduates out there looking to get prepared and excited for what the next several months hold for life after college. This is targeted toward college seniors, as well as other college students who are looking to get a head-start. I'll be doing posts on decorating your cap, planning your grad party, what to wear under your gown, preparing for job interviews, and so much more  — so stay tuned!

Today I'm going to be focusing on pre-graduation prep and the essential steps you need to take to begin thinking about where you're going to be and what you'll be doing after college comes to a close this spring.
Resume prep.
Life after college is going to be a lot less fun without employment, so get your resume started now! Update it with your current information and be sure to tailor it toward your major and your intended field of work. Include skills that employers within your area of study are looking for when hiring new staff. You may also need to include a cover letter and examples of your work, depending on the job you're applying for. Gather all of those things, save them in an organized file on your computer, and have physical copies in hand in case an interview opportunity pops up!
Job searching.
Begin researching early. Reflect on your skills and experience to determine what type of job you would like and would be best suited for. If you realize you may need more experience, it's not too late! Pick up an internship in something you're interested in and use it as a learning experience and resume builder. Apply for as many jobs as you can, not just two or three. If it's within the realm you would like to work in and you feel would be beneficial and enjoyable for you, apply! Even if it's a job that isn't your favorite of the bunch, an interview can turn into a networking opportunity for making connections and getting to where you want to be.
House hunting.
Where do you want to be? Choosing a general area or city you want to work or live in after graduation will give you a direction to go in. Begin looking into the cost of living in this location and possible businesses and companies that you would potentially like to work for. Remember that you'll very likely be receiving a fresh-out-of-college starting salary, so keep that in mind when looking housing prices. Consider how far you're willing to commute as well. If you're in a serious relationship or engaged, of course you'll also need to think about their needs and their career.
I hope you're as excited to graduate as I am! What steps have you taken so far to prepare for graduation?