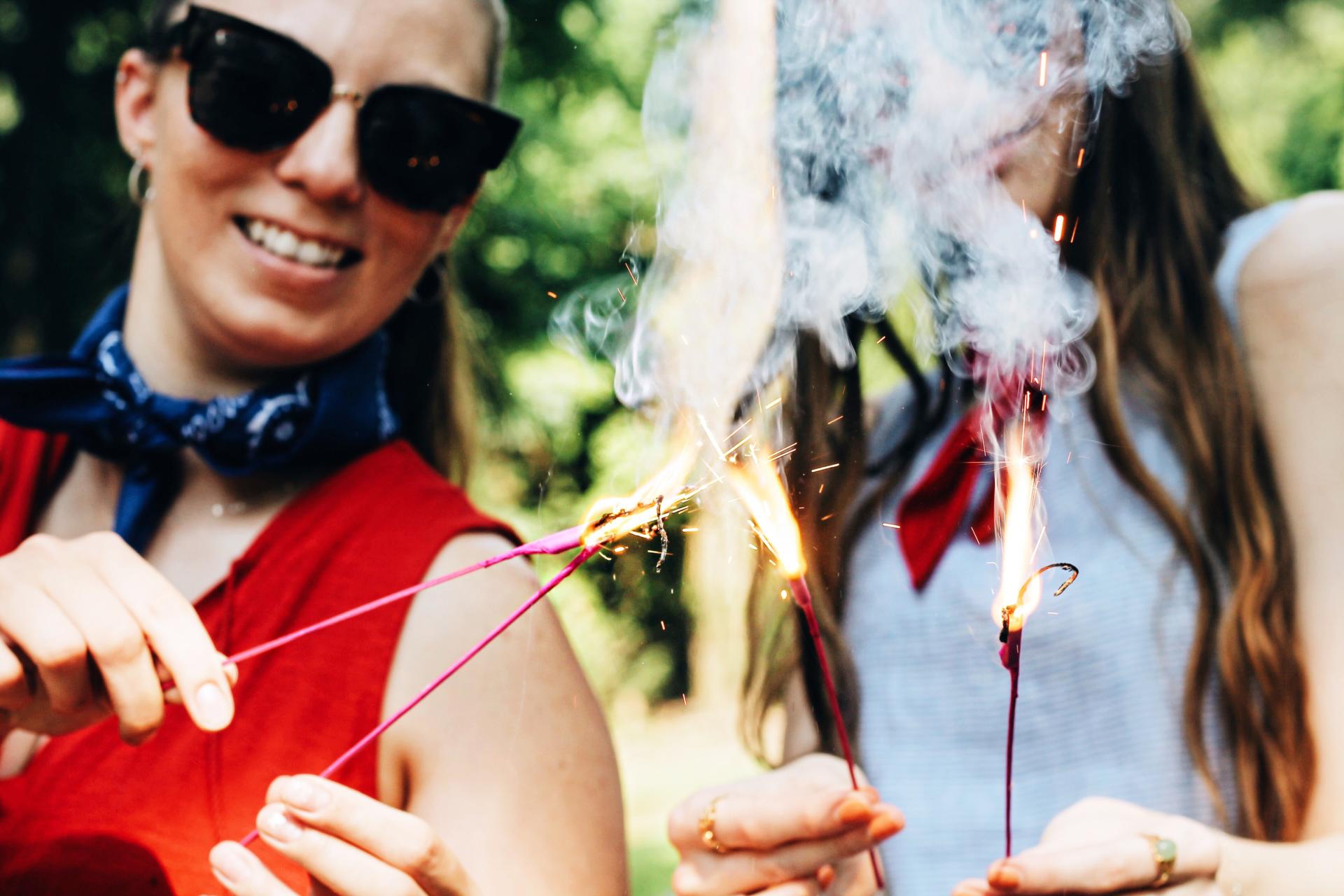 Happy Wednesday, everyone! I hope you all had a great Fourth of July filled with way too much food and fireworks! Justin and I spent our day at a cookout/pond party at my parents' house where we celebrated the occasion with friends and family, + snapped some photos of my mine and my cousin's coordinating festive outfits (I mean, would it really be a holiday without a photoshoot?).
I love dressing up for holidays because it gives me a chance to add my own style to festive pieces and color combinations that I wouldn't wear on a typical day. I loved that both of our outfits were super affordable too. My dress (it's currently sold out, but the same dress in a slightly different pattern is on sale for $29.97!) and Caitlin's romper are from T.J. MAXX, and my platform espadrilles (same pair in black here), Caitlin's cork denim heels + our bandanas are from Target. I've been wanting to get my hands on a pair of platform espadrilles for a while and I'm so glad I finally did! These ones are crazy comfortable and easy to walk in, so I can definitely see them becoming a staple item in my wardrobe this summer.
I hope you enjoyed this quick little post featuring our festive looks for the fourth. Look for a life update post from me on Friday!