I've officially moved on to the next area of home decor shopping/researching: bedding! I thought it would be fun to post my findings so far and share my ideas with you, especially those of you who are looking for inspiration for redoing your own bedrooms  — or for those of you that simply love home decor!

As you may have seen from my previous posts, I'm going for a simplistic boho look with a play on textures with some color elements. I've been looking through several websites, but Urban Outfitters seems to fit my ideal bedding vision the best — so that's where pretty much everything below is from.
So far, I like these two duvets the best. I love the simple, cream color with the textured elements. I'm leaning toward the first one with the woven fringe, but I really like both! I plan on getting the pictured matching shams as well.
I definitely want to incorporate texture, color, and patterns with my accent pillows since I'm going with solid ivory bedding. I'm loving the muted dye look as well as fuzzy and woven accents. I'm really obsessing over the pink dyed pillows, as well as the black patterned ones and the white fuzzy one together. Here are a few I'm considering:
As for sheets, I'm thinking I'd like to go for a neutral, subtle pattern or just plain grey. I would like to stay away from white and I'd like there to be a little bit of a contrast between the duvet and the sheets.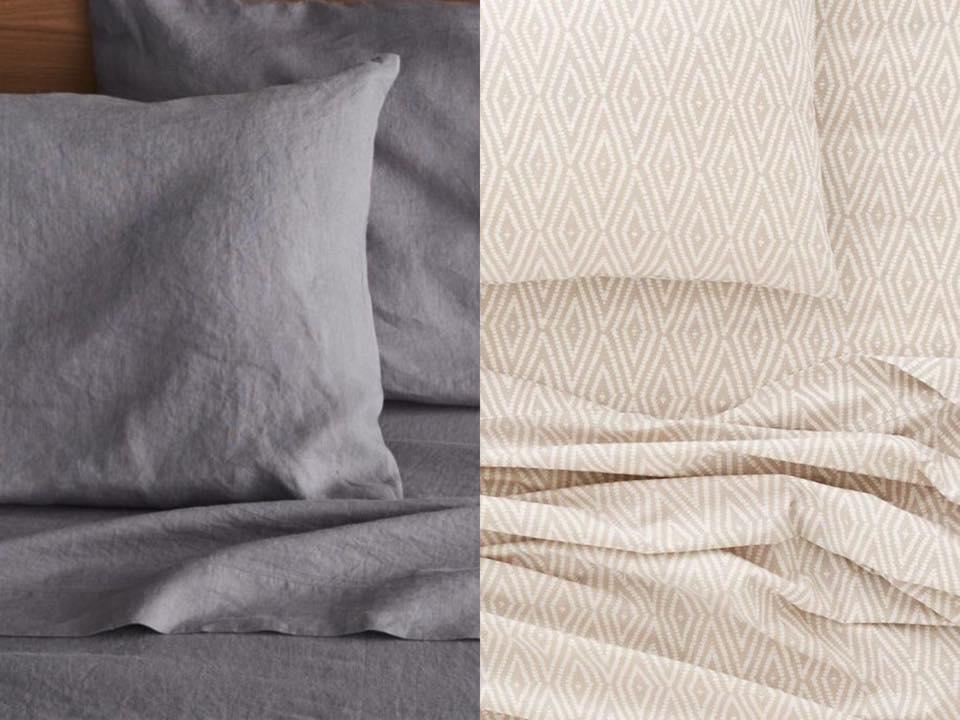 Leave me a comment and let me know what pieces you think I should choose! I would love to have your creative eyes involved in this process.