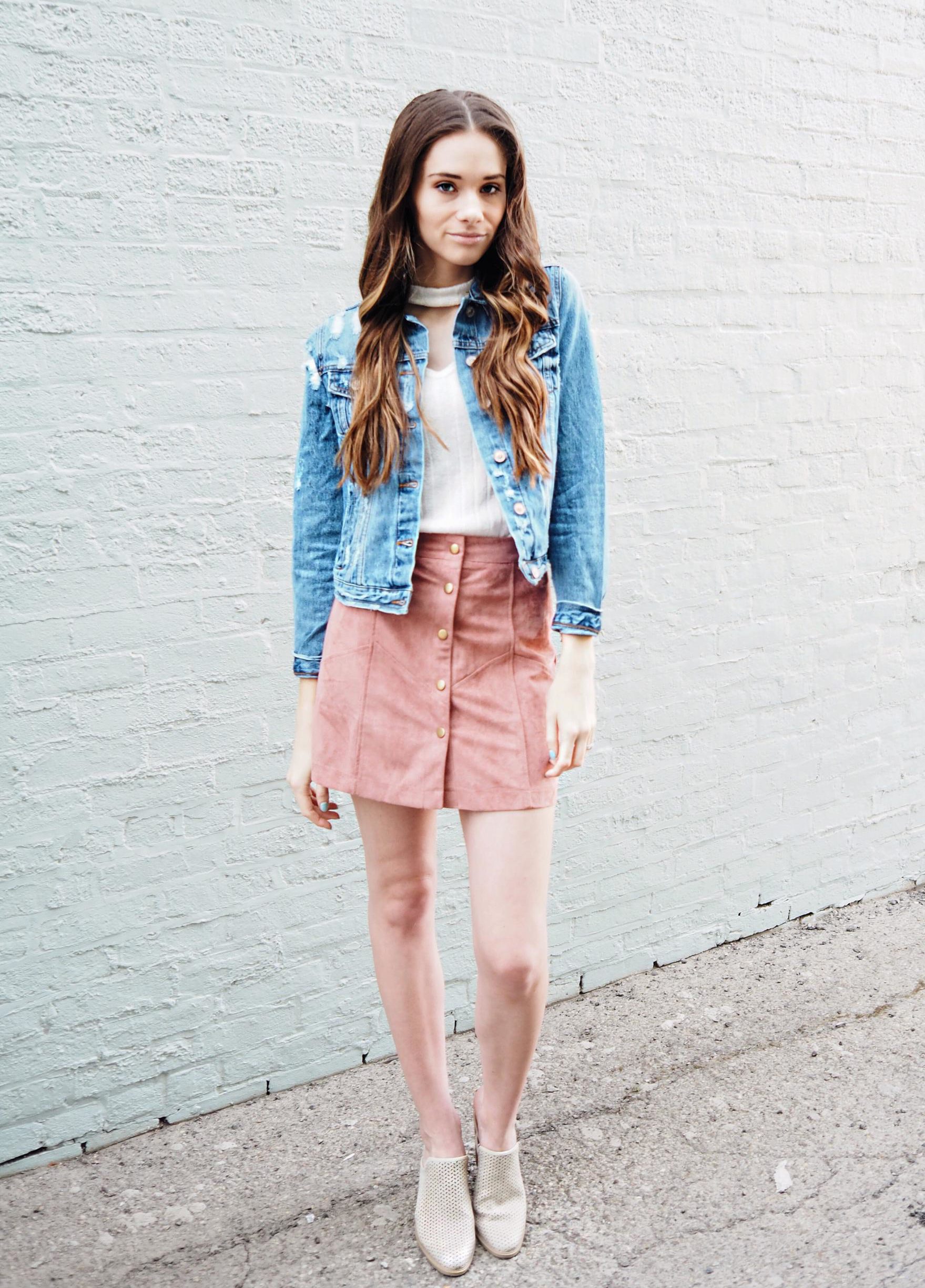 I'm a 24-year-old, Indiana native, PR professional and lifestyle blogger. By day I work in PR in Indianapolis, where my lunch breaks and weekends are lovingly dedicated to blogging. I earned a Bachelor of Arts degree in public relations from Franklin College in May 2016.
Originally from south-central Indiana, I currently live in Indianapolis with my husband, Justin, whom I met at orientation our freshman year of college. He's my best friend, my biggest supporter, my go-to blog photographer — and my forever partner. We're fresh newlyweds who got married on June 10, 2017 and are co-owners of an aerial videography/photography business: Bruster & Co Productions. In addition, I launched my creative shop (Bone & Boom) in August 2017, offering website development and custom branding materials to career-driven creatives.
Blogging is my biggest passion, from both a personal and business perspective. This site is a hub for all of my thoughts, interests, tips and inspiration directed toward fellow style-lovers and young professionals like myself. You'll find all of those things and more with a glimpse into my personal life, my travels, what I'm loving and my trusted recommendations to you guys!
Thank you for stopping by and I hope you stick around! Subscribe to my blog at the bottom of the page and follow me on social media to stay up-to-date on the happenings here at abbysaylor.com.
SaveSave
SaveSaveSaveSave