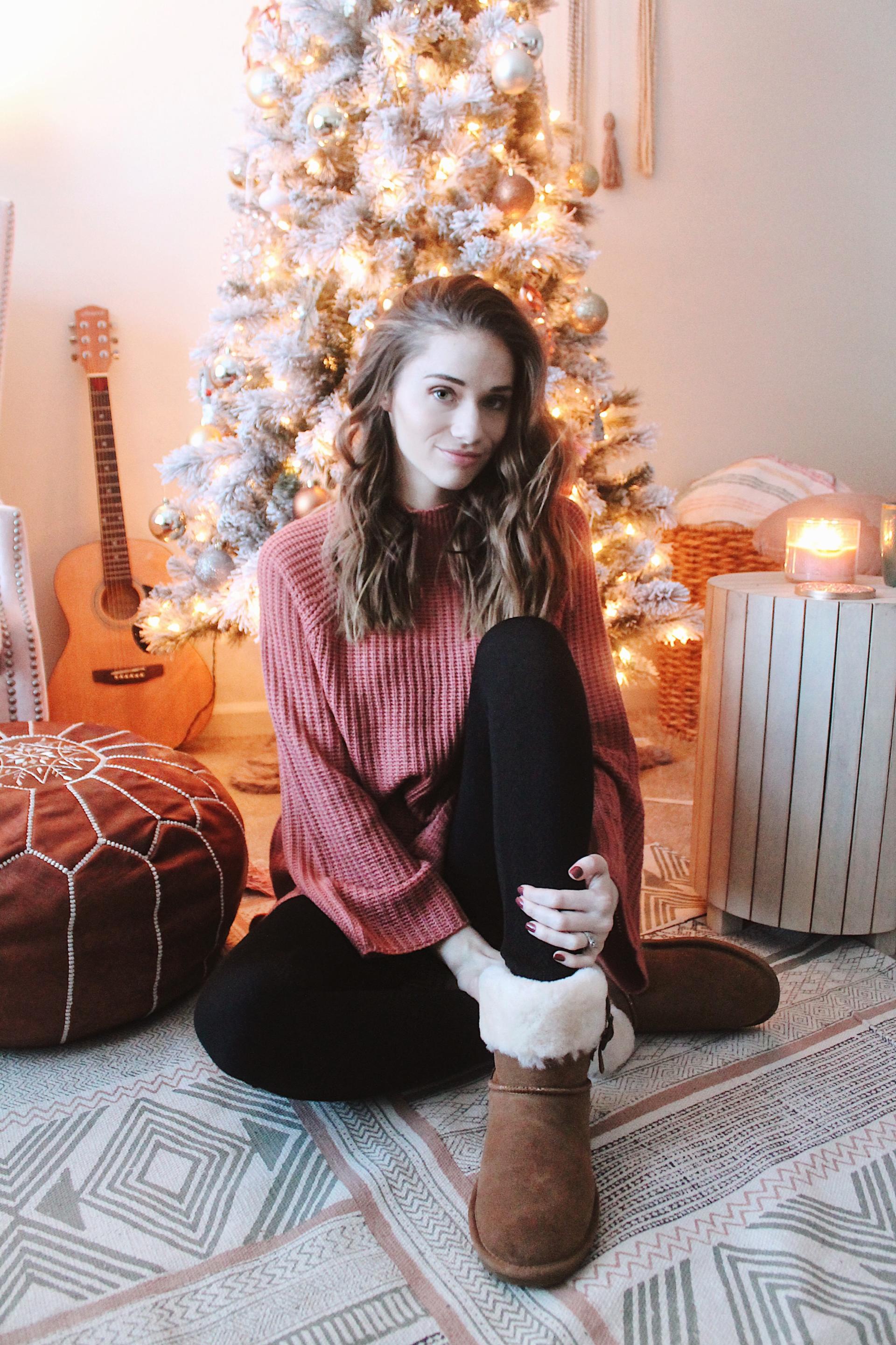 Hey guys, Happy New Year's Eve! If you're anything like me, your New Year's Eve night plans include comfy clothes, warm blankets, snacks and a movie at home. I decided to create a NYE night-in guide for my fellow homebodies ringing in the new year from their living rooms with four comfy outfit ideas from Gordmans and a vanilla drizzled popcorn recipe for you to munch on all night long!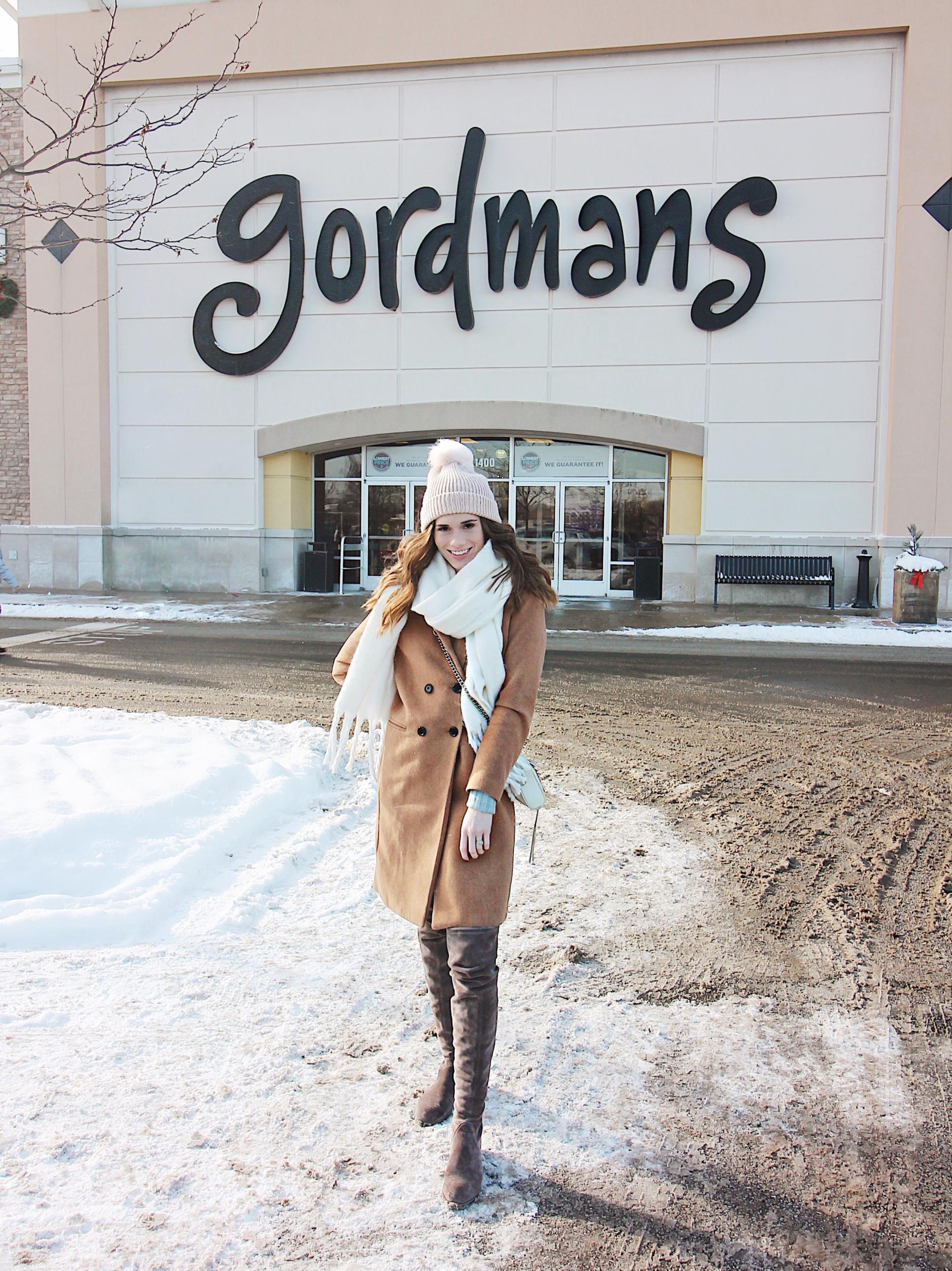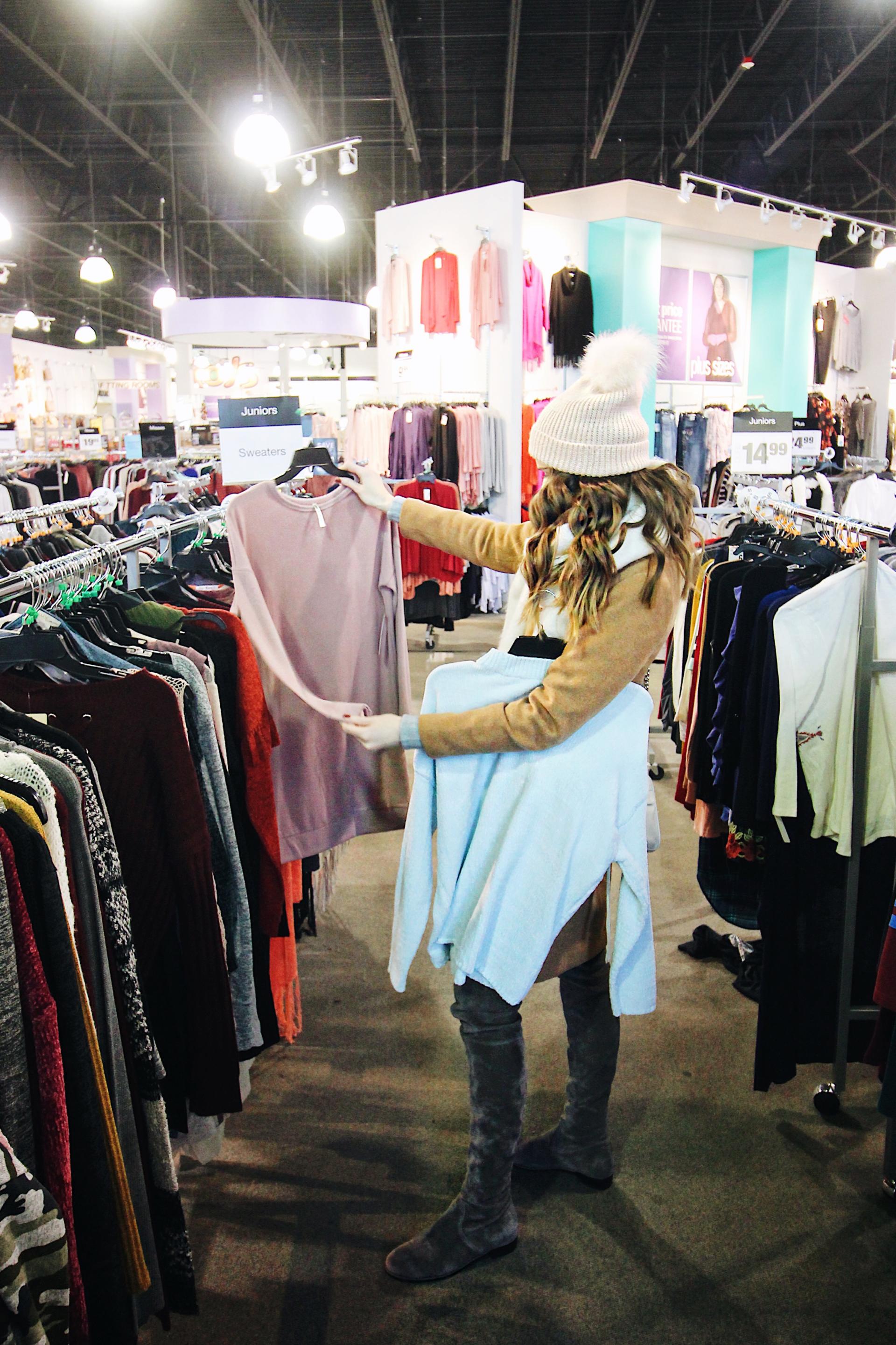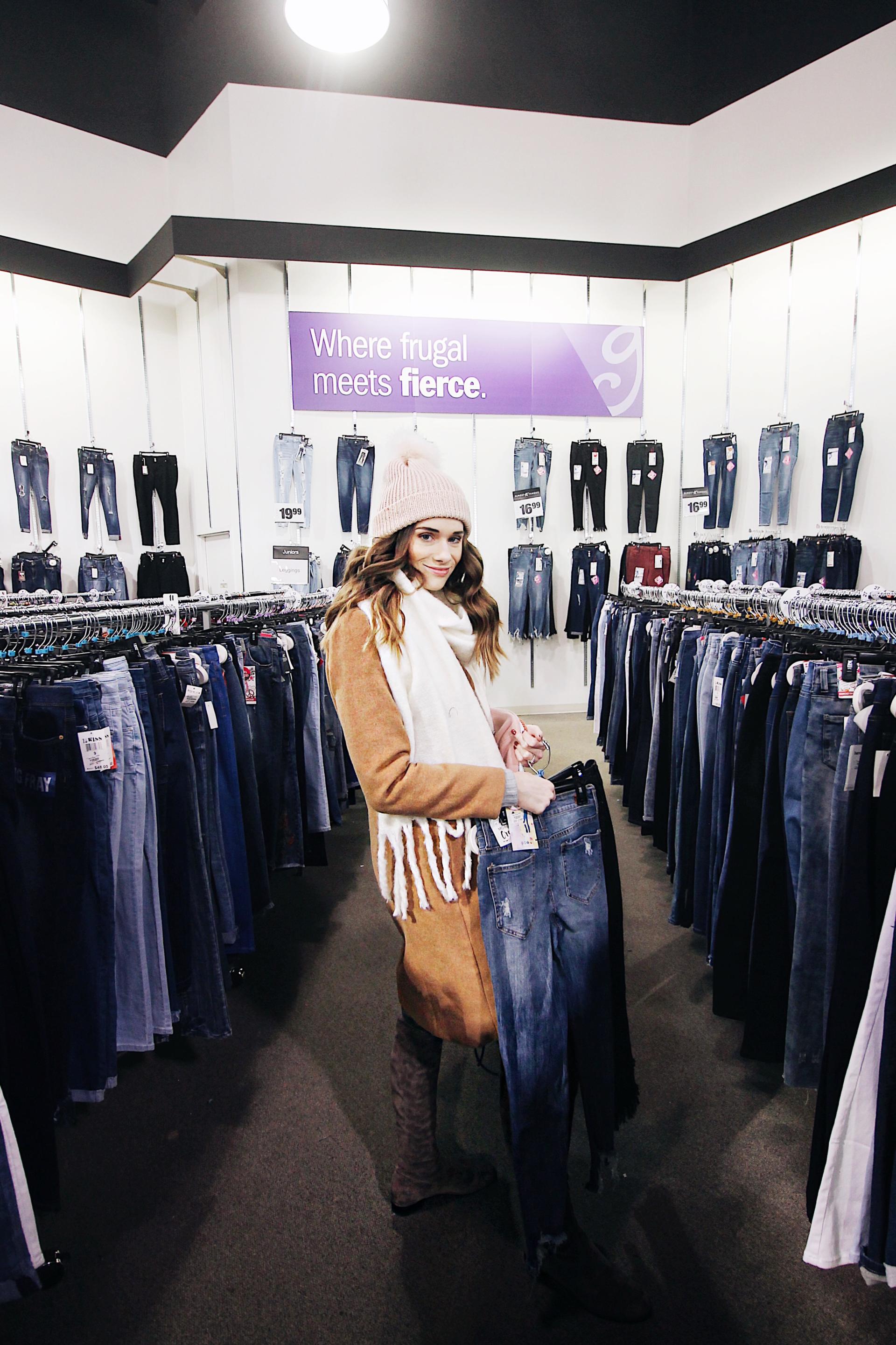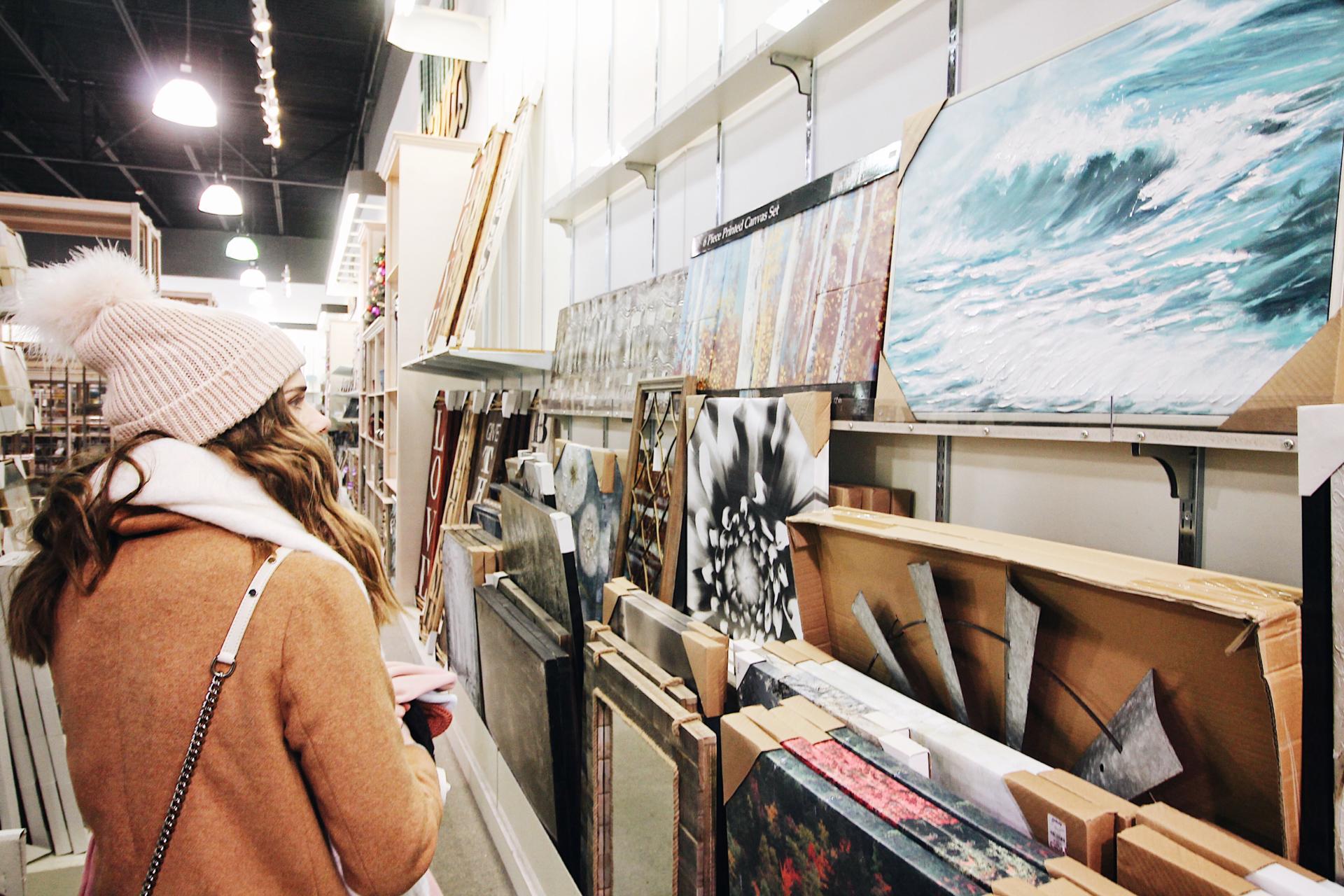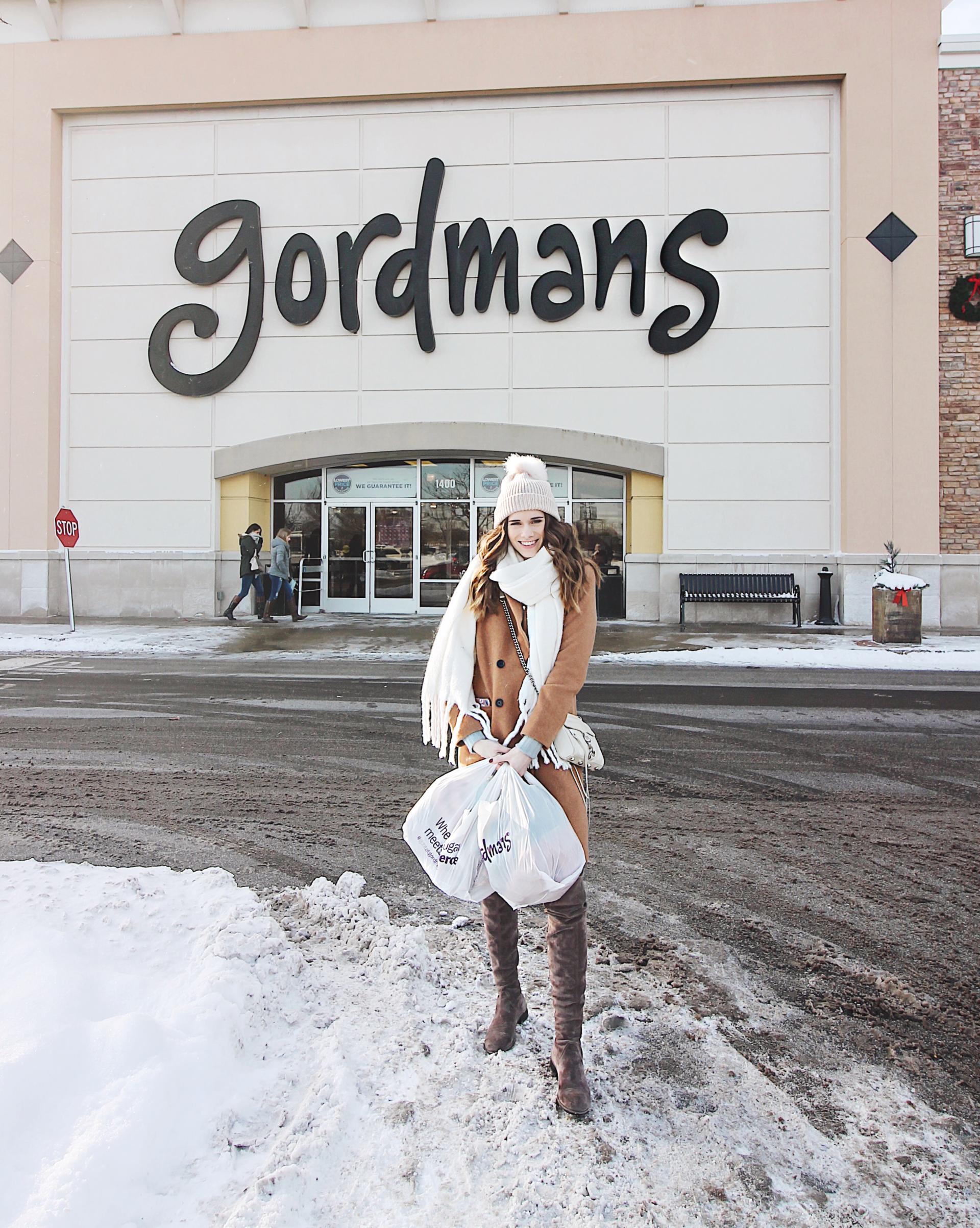 WHY SHOP AT GORDMANS?
If you're new here, I'm a big bargain shopper. Since fashion and shopping are some of my biggest interests/hobbies, I prefer guilt-free shopping, and for me that means sticking to a budget. I genuinely love the hunt for amazing pieces at low prices, and it's safe to say you'll find me perusing my favorite stores every weekend so I can snag the best stuff first. What I love so much about places like Gordmans (and TJ Maxx!) is that they are off-price retailers, meaning they offer name brands and designer items from department stores at a discounted price, which basically feels like you're cheating the system — it's a shopper's high, I swear!
In addition to prices that are hard to say no to, Gordmans also has something called a "Lowest Price Guarantee" — to make sure they can give shoppers the lowest possible price, if you find a lower price somewhere else on any item you find at Gordmans, Gordmans will match the competitor's price and give you a $5 gift card! I love brands that are committed to serving their customers right, and Gordmans certainly doesn't disappoint.

Gordmans invited me to come shop their store and I was instantly inspired to gear this post toward NYE outfits after spotting a star sweater you'll see in a moment. Whether our plans include having a couple friends over to watch movies or it's just my husband and I cuddled up binge-watching Netflix (we've been all about Riverdale lately), I like to wear an outfit that's equally comfy as it is cute because "look good, feel good" is a real thing, people! I filled a couple bags full of soft, NYE night-in inspired clothing including four sweaters, two pairs of leggings, one pair of jeans, a two-pack of fuzzy socks and a mug all under $100! These kind of deals are what I live for, guys. Keep reading to see the pieces I picked up and how to style them!
This star sweater was literally the first piece I saw in the store and I had to have it! This is probably what I'll be wearing today. This sweater also comes in a salmon pink color, but I grabbed the powder blue one since I'm lacking the color in my wardrobe. Seriously though, before this I didn't own a single item within the pastel blue color family, which is such a shame because it's so pretty. The silvery stars scream New Year's and I'm feeling so festive in it! Are any of you into stars right now too? They've become really popular lately and I'm not mad about it!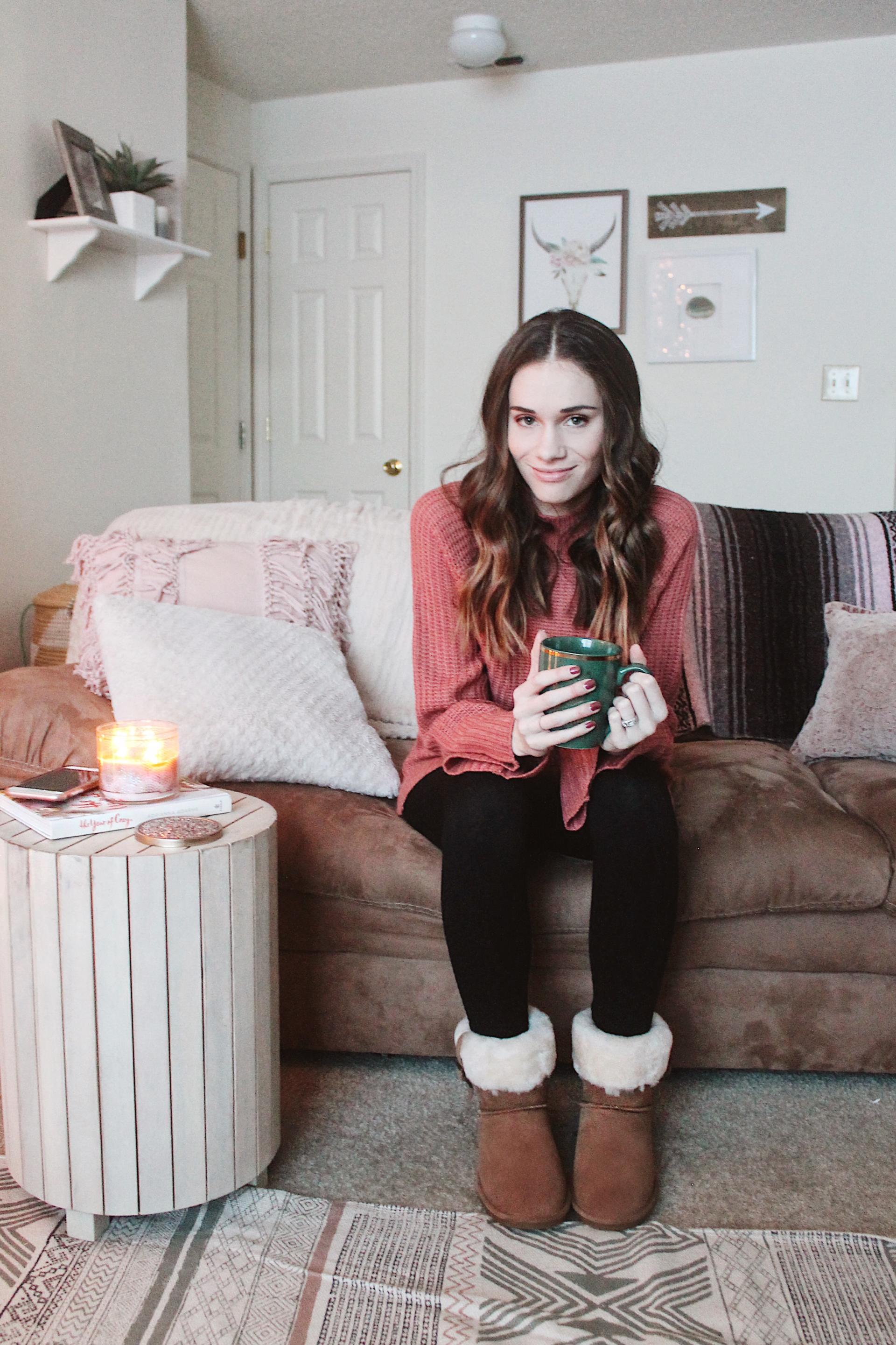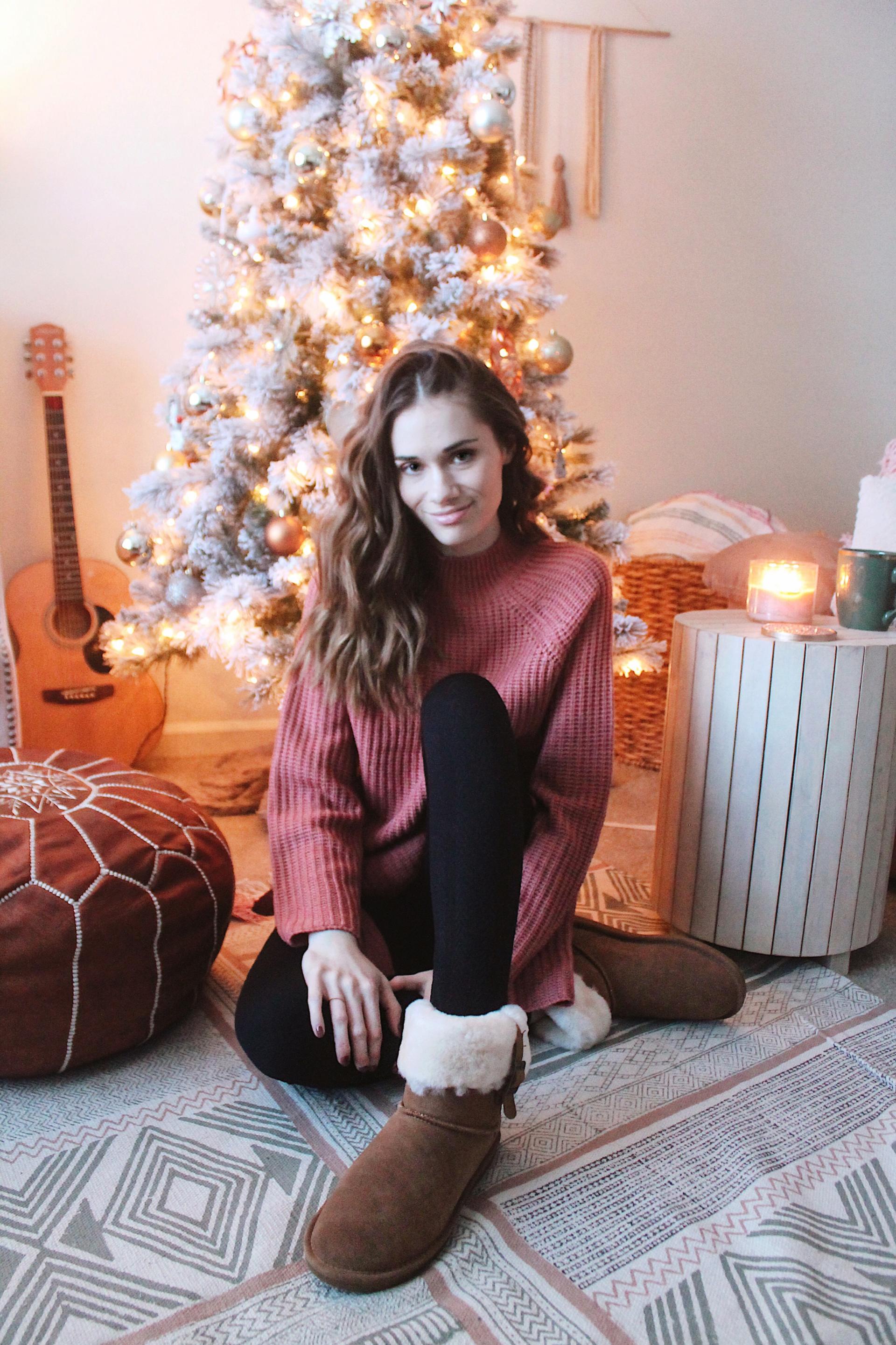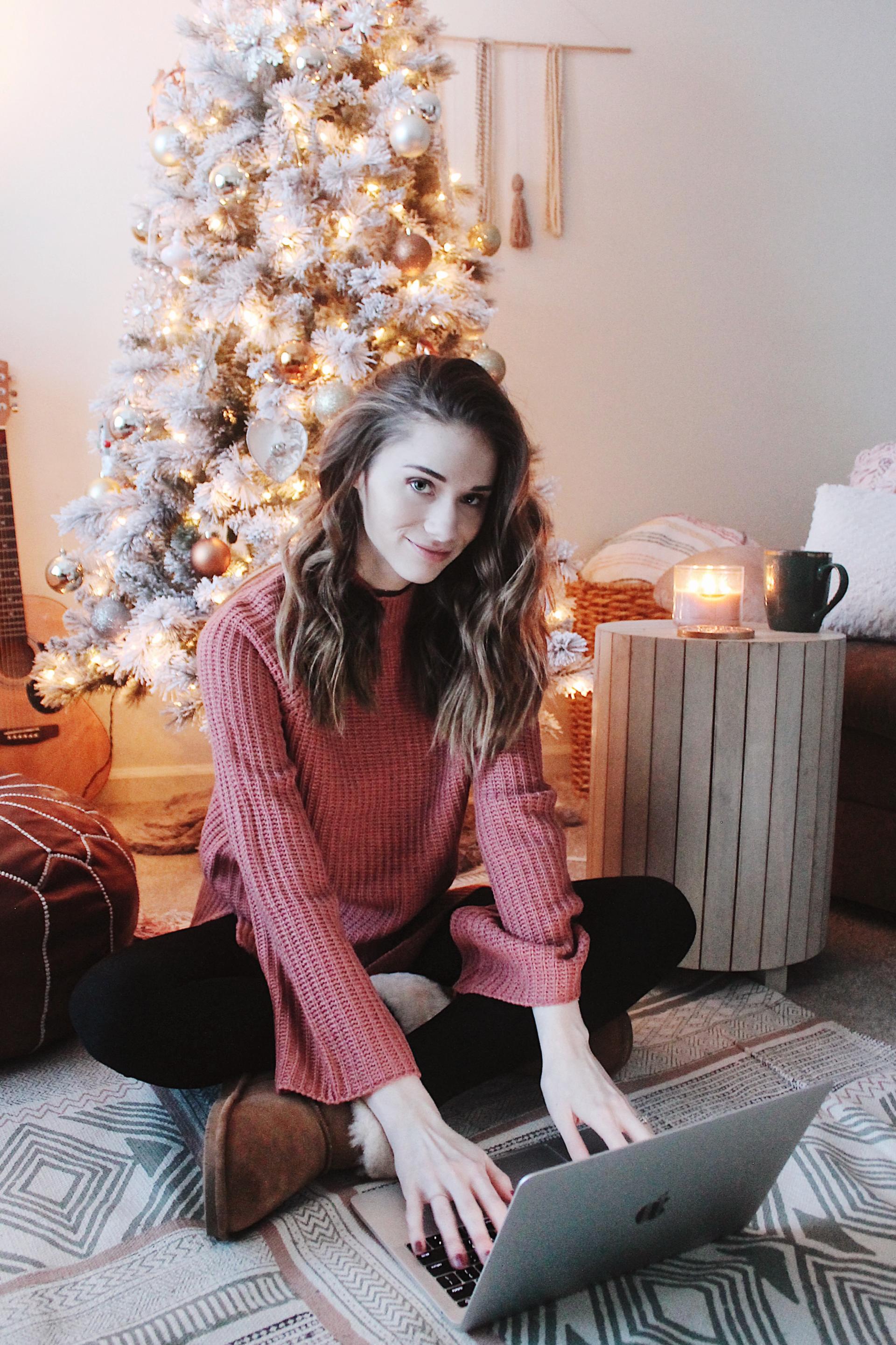 I've been searching for a rust-colored sweater for months and this one is perfect! It's super cozy, making it great to dress down with leggings and a pair of slippers around the house or with ankle booties and jeans when out and about. I find the slightly bell-sleeve cut to be really flattering and I love this color on my skin tone — so fellow fair-skinned ladies out there, you've got to try this one out! I also snagged the really cute green cacti mug shown above. 🙂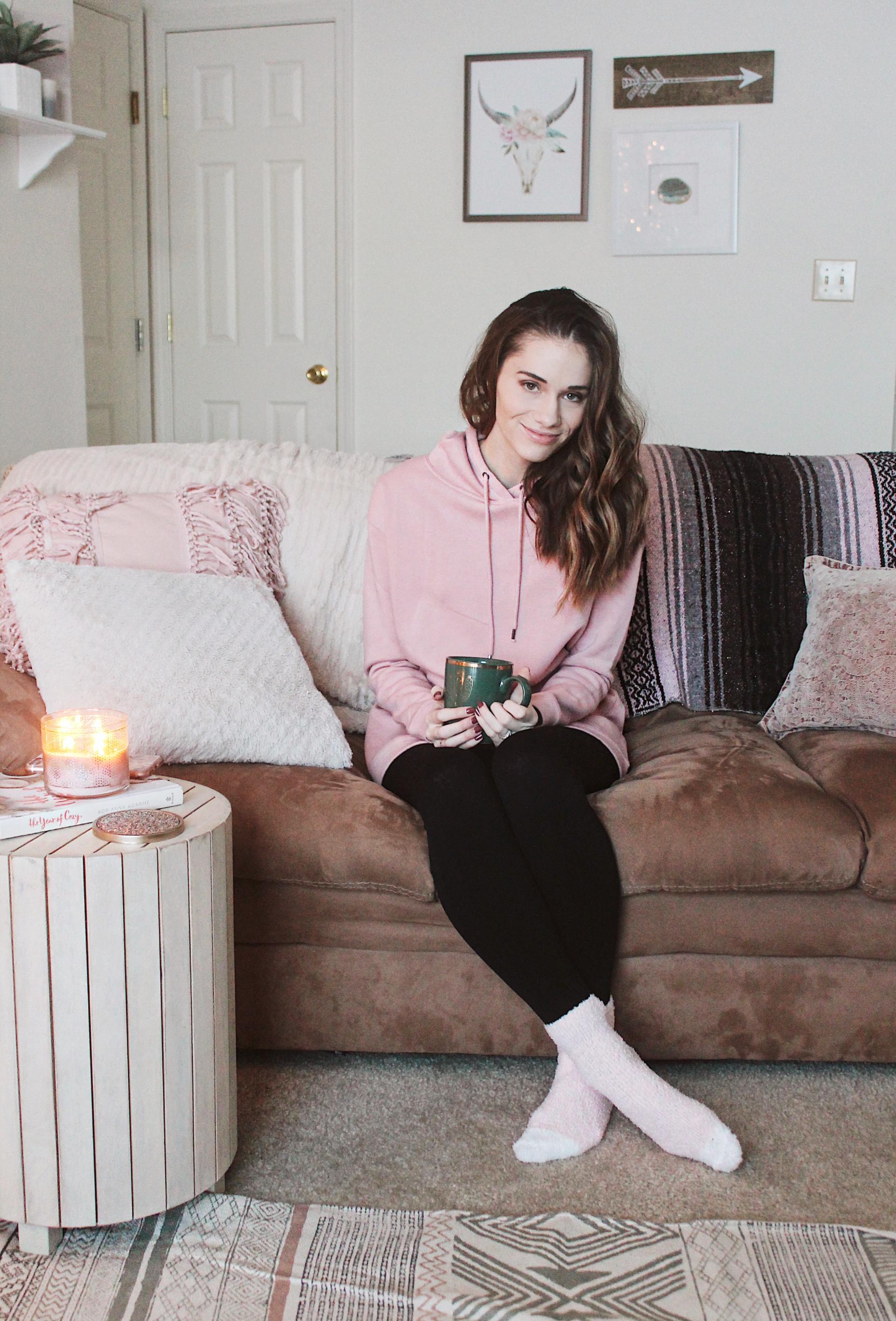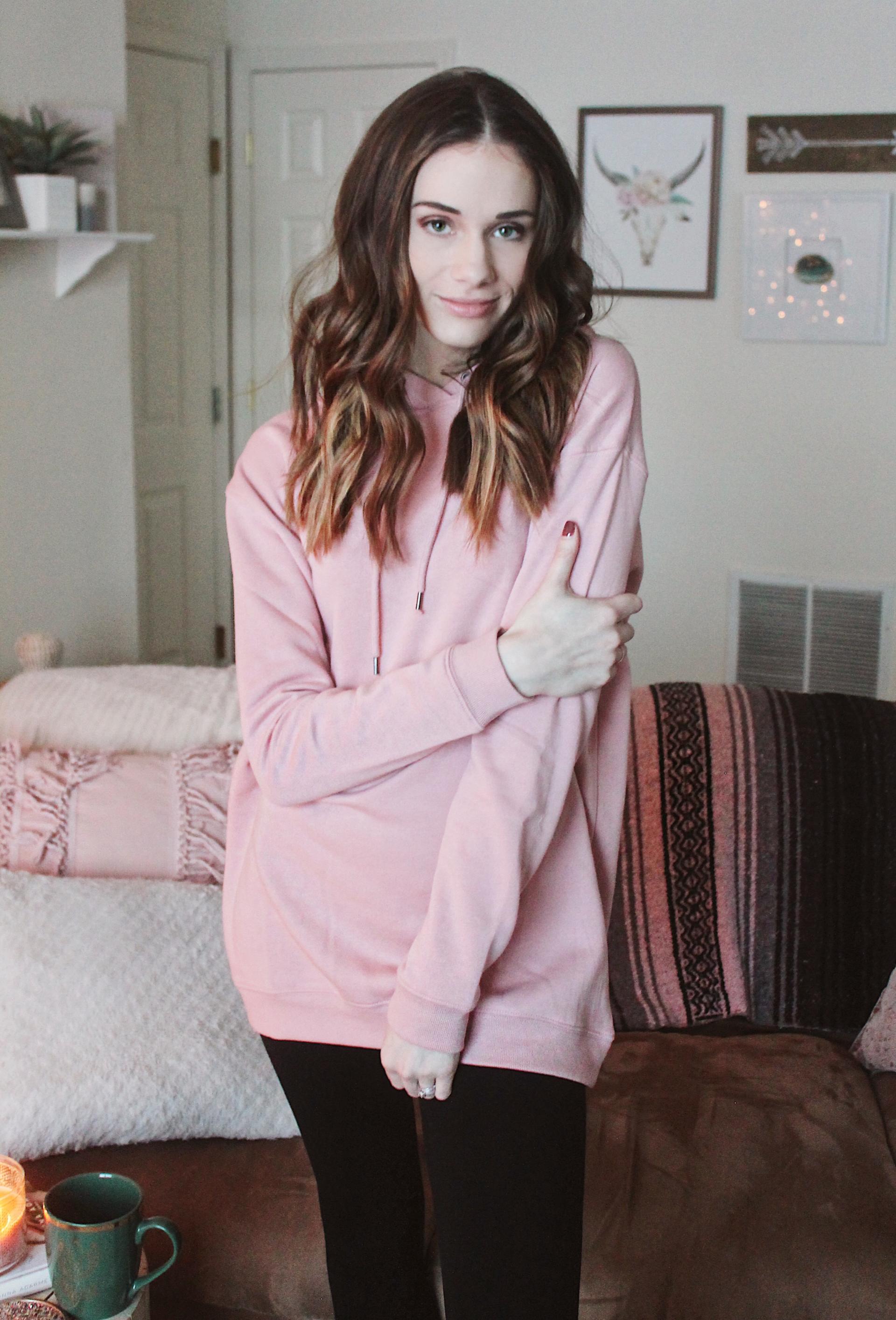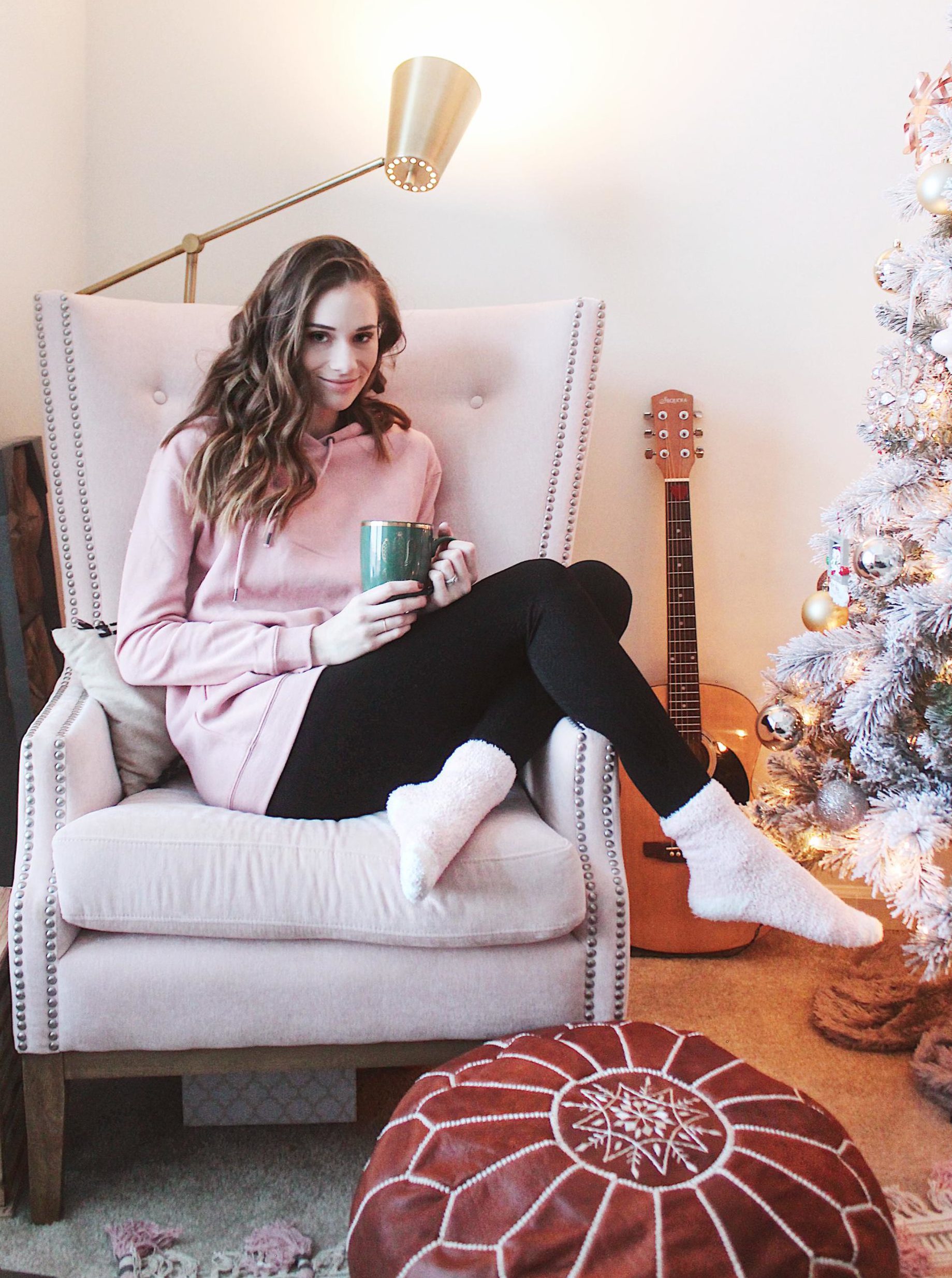 I haven't owned a good, go-to hoodie since college and had been wanting a plain one that was logo free. This one is a fun bubblegum pink color and I LOVE the long fit of it with a pair of leggings! With my 5'10 frame, it's not often that I find sweatshirts that are long on me, so this one was a must-buy. I also picked up these fluffy pink socks that I'm probably leaving on all week long with this single-digit temps here in Indiana.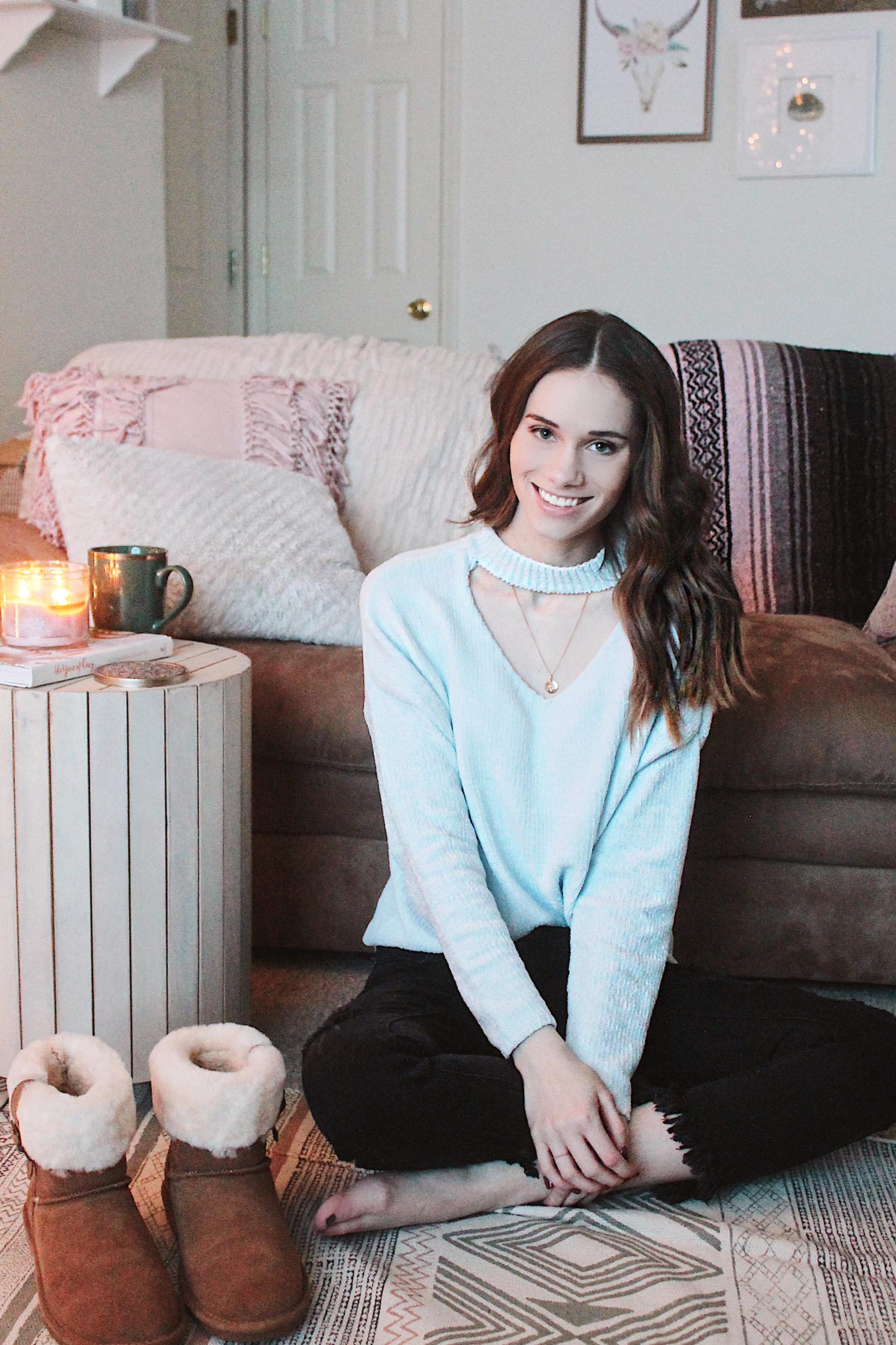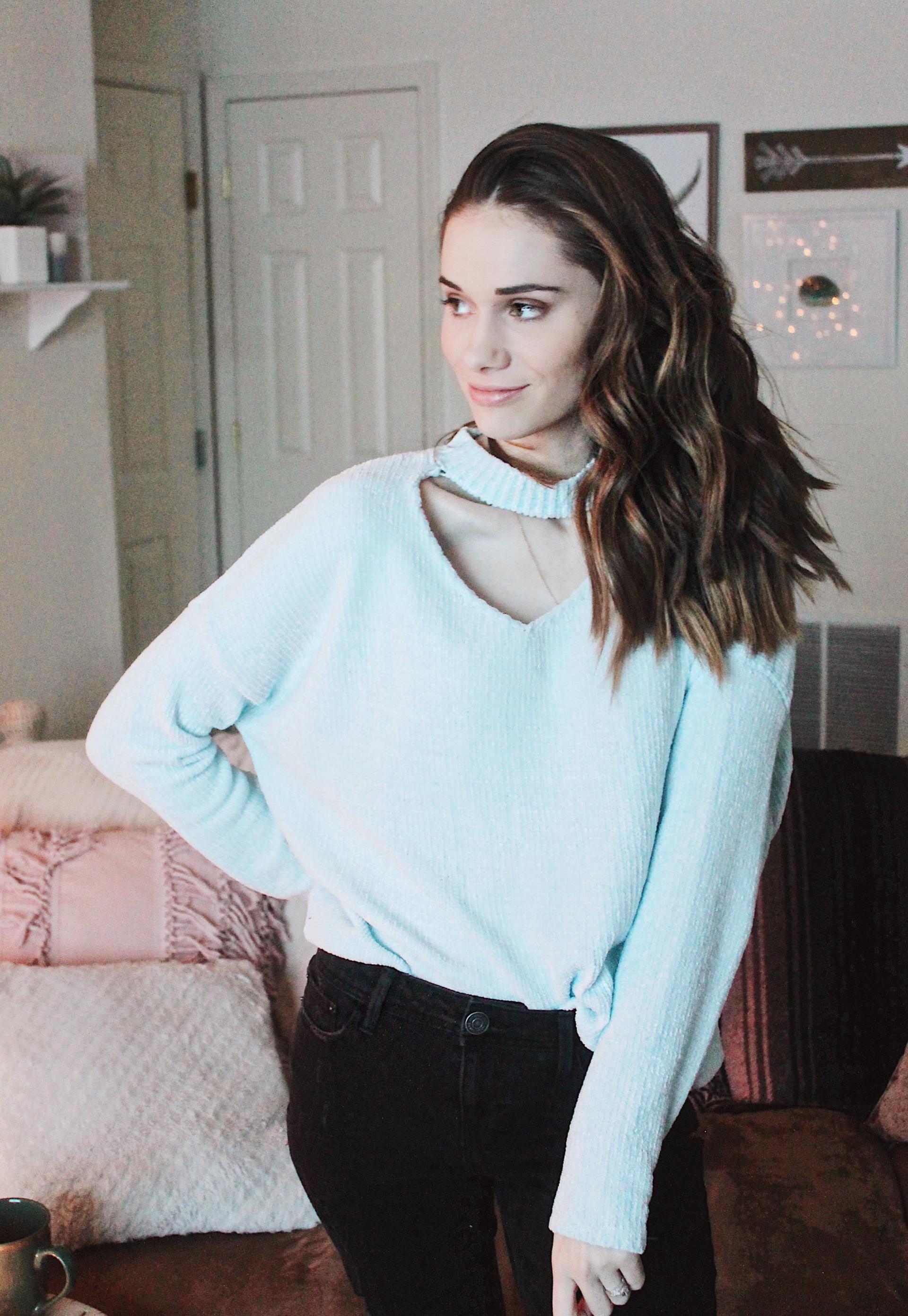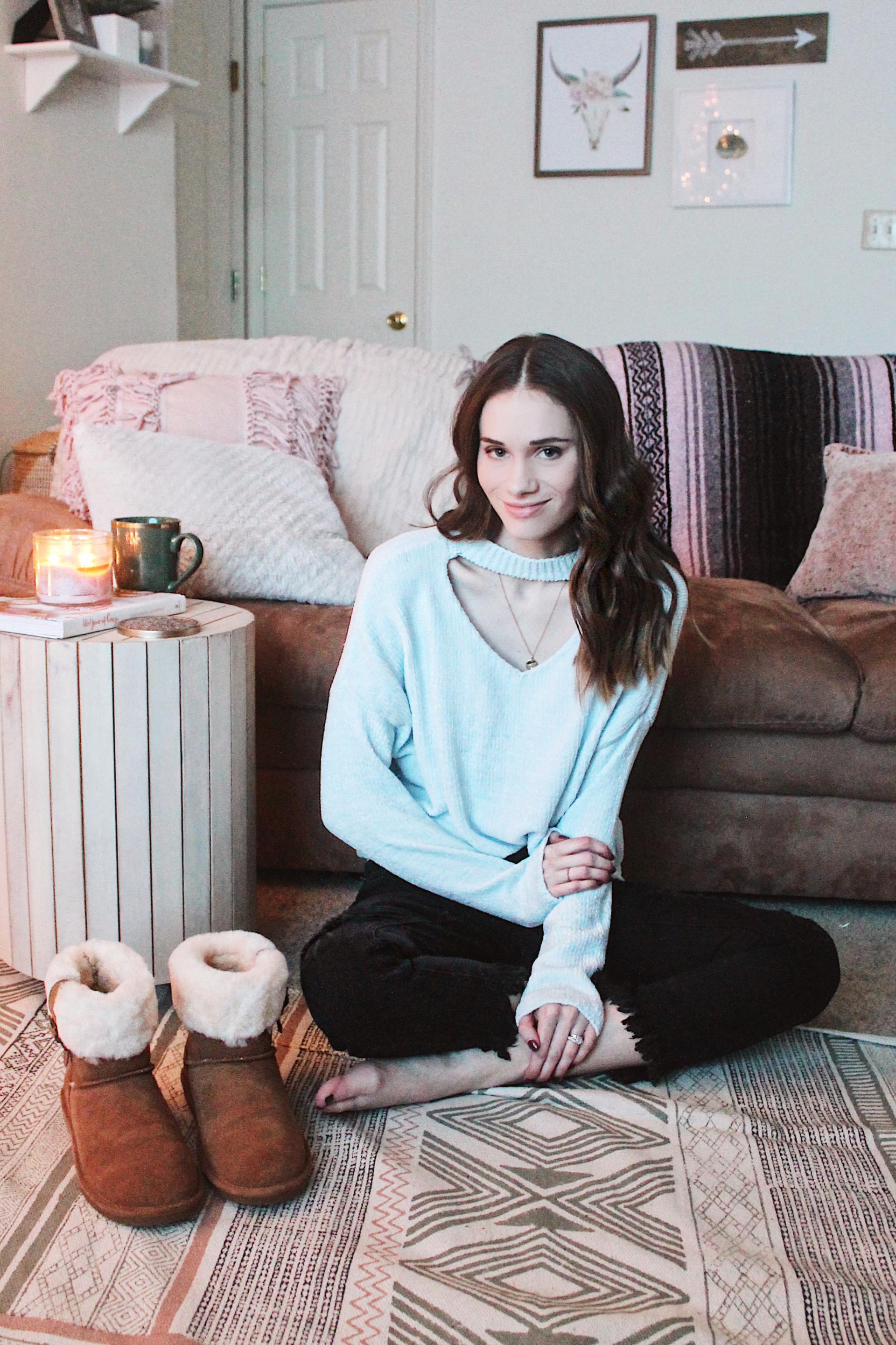 I wasn't kidding when I said I didn't have anything light blue in my wardrobe, so I was instantly drawn to this chenille (AKA the softest fabric ever) sweater as well. This is my second chenille purchase within the last couple weeks and I think I'm hooked! I chose to pair this piece with black, distressed jeans with frayed hems that are also from Gordmans for those of you wanting to look a bit more dressed up for the holiday, even if you're just chilling at your friend's or family's house.
Let's get into the recipe…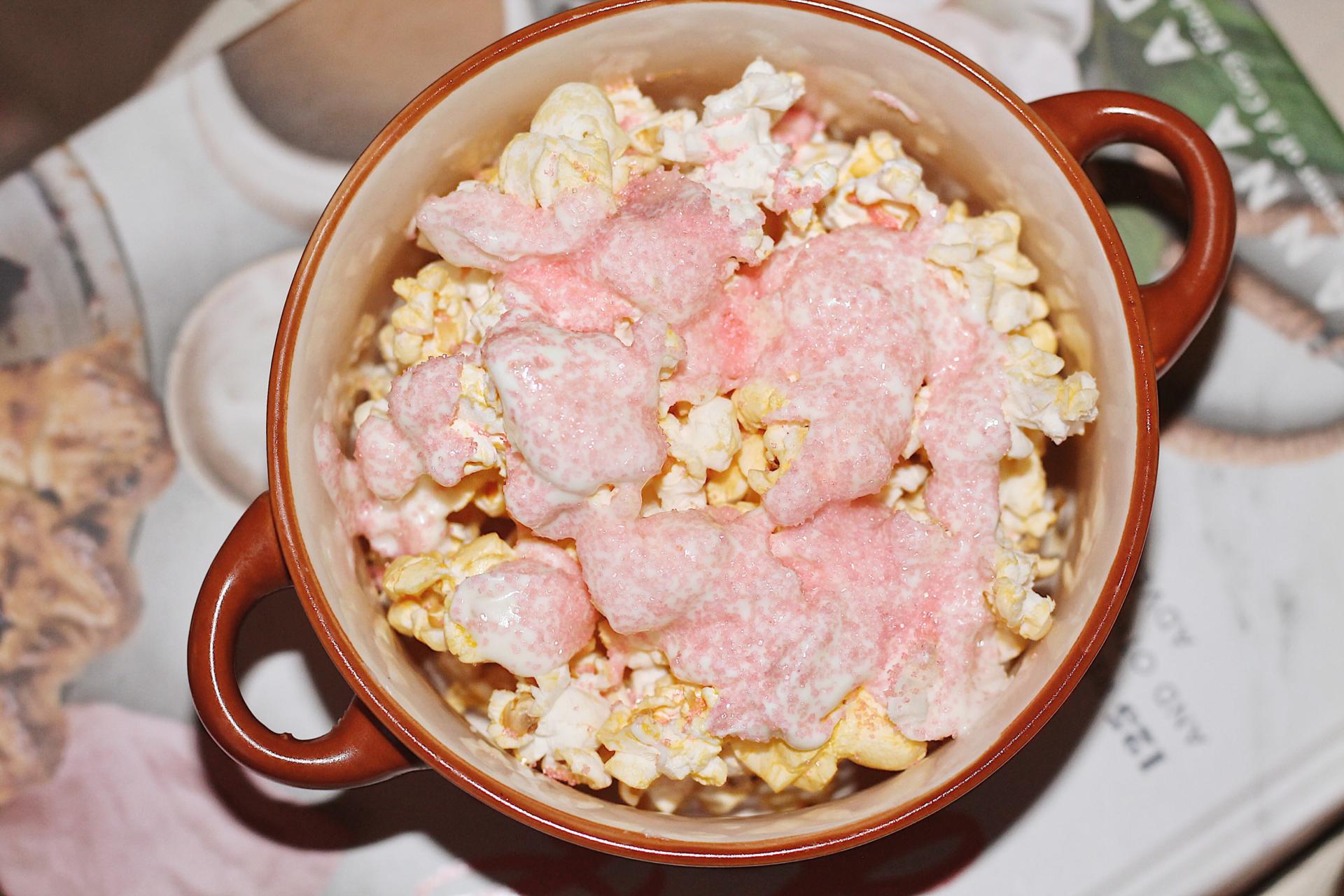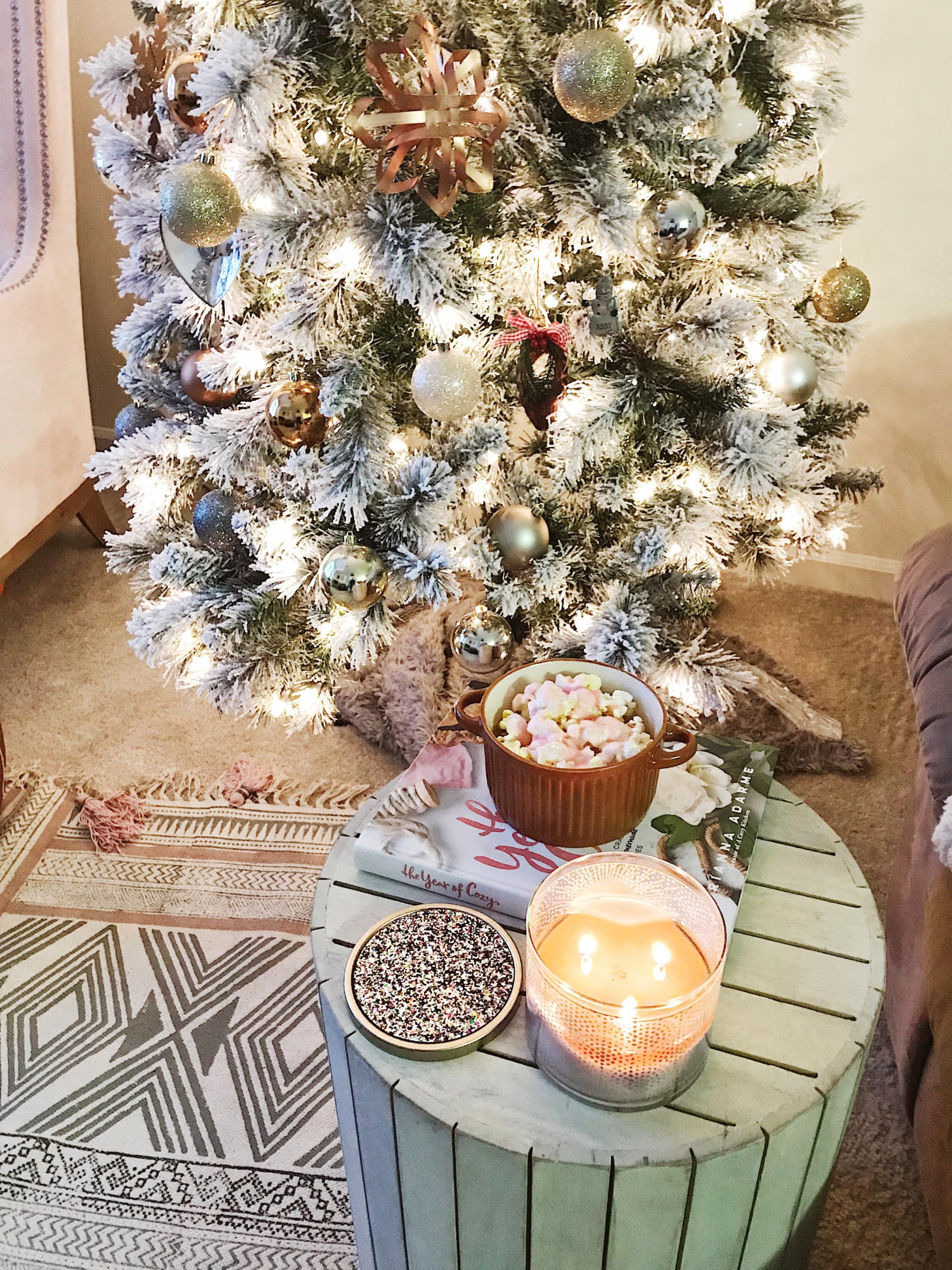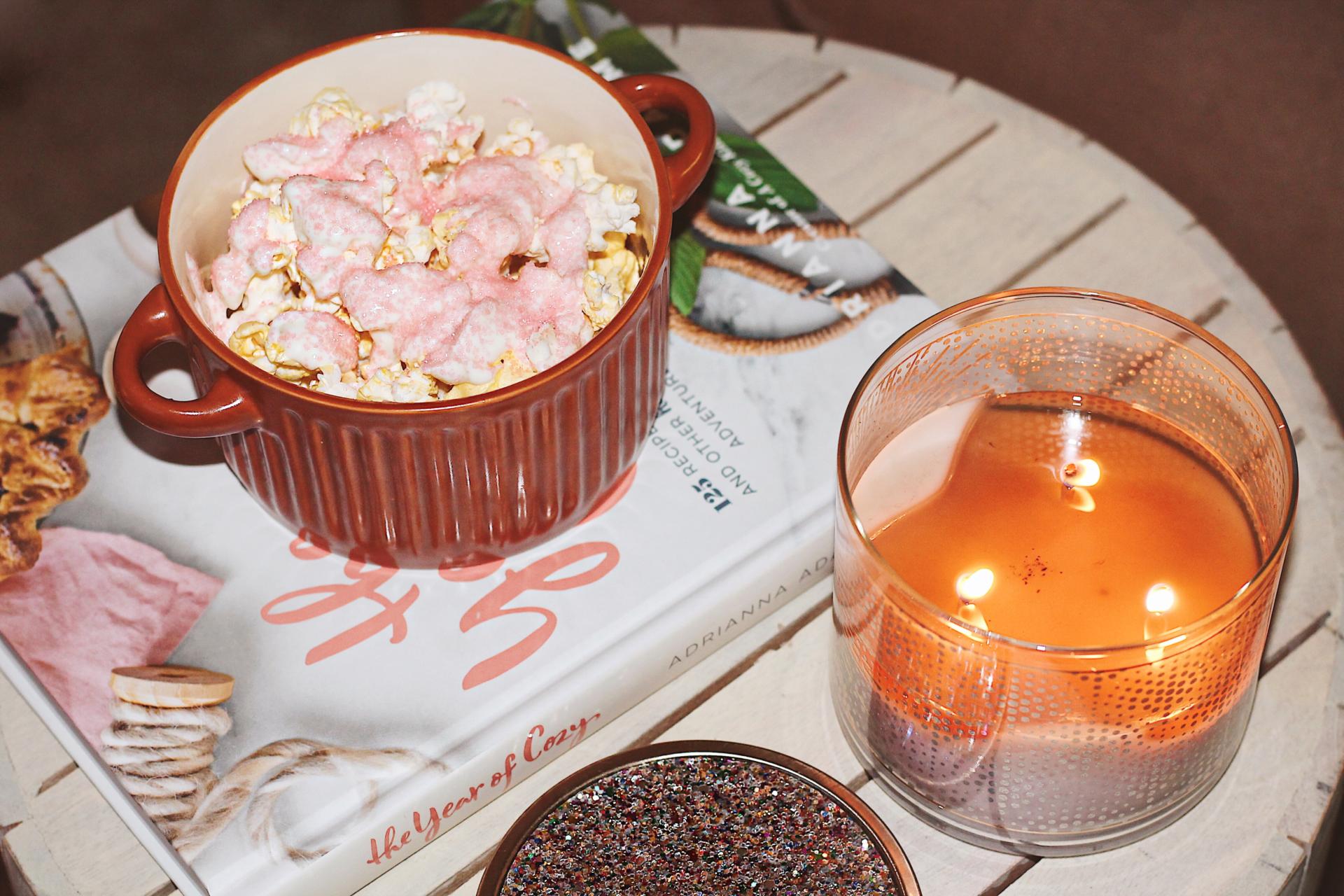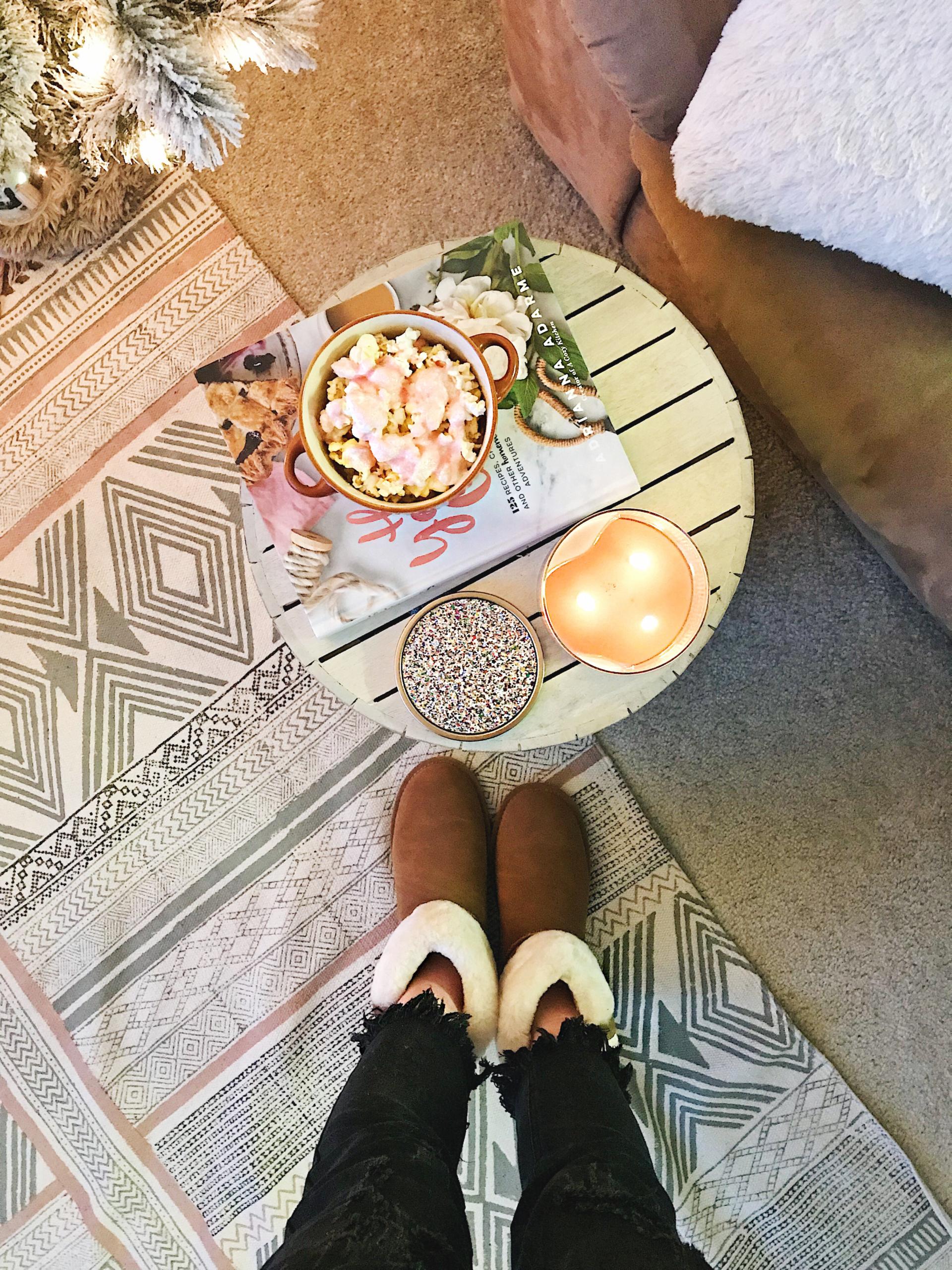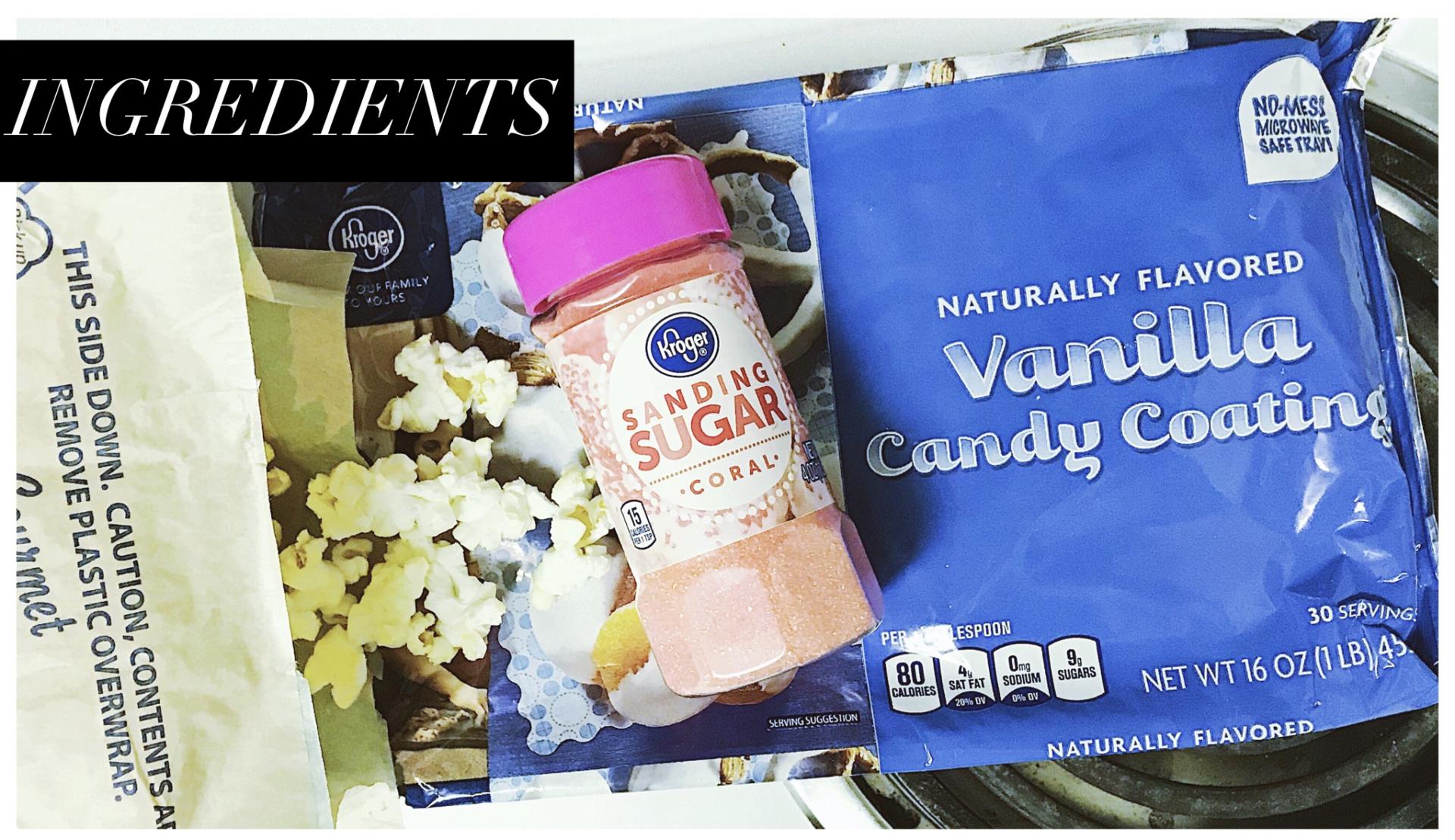 Guys, this vanilla drizzled popcorn is SO YUMMY! I've had it on my snack to-do list (yes, those are a thing) forever and I finally made it this weekend. It didn't disappoint and I'm definitely making more tonight! If you're looking for a quick snack:
Heat up a bag of popcorn (I used regular)
Microwave a couple blocks of vanilla candy coating for 30 seconds (stir it and continue this process until it's melted)
Drizzle the melted coating on your popcorn and add sugar sprinkles!
The vanilla candy coating hardens so it's not messy at all, which is always a huge perk for me. I'm actually eating it at this very moment as I type this. Let me know if you try it out!
__________
I hope this New Year's Eve night-in guide inspired you for this evening on what to wear, snack on + great clothing pieces you can pick up from Gordmans on a budget. The Gordmans team is so sweet and I'd love to see what you guys find from your local store! Thanks so much for reading and look for my annual goals blog post within the next day or two!
*Thank you Gordmans for sponsoring this post! All opinions are my own.