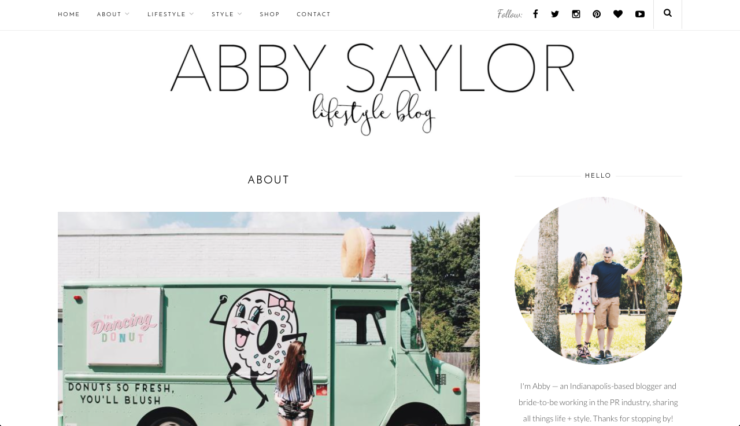 Half the fun of blogging is selecting and maintaining the overall look and feel of your site. The design of your blog is the first impression that readers will get of you and your content, so you want to make it as personalized, user-friendly and sharp as possible. Keep reading to see the best WordPress themes/templates I recommend for lifestyle bloggers — and all bloggers in general!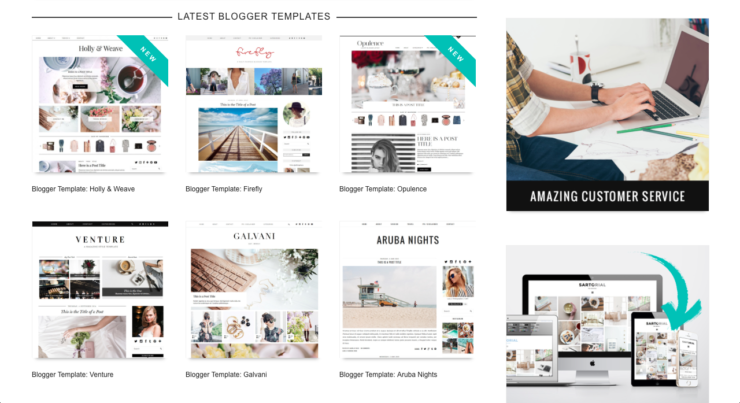 Pipdig
I could rave about these for days. My first ever blog template/theme (Minim) was from Pipdig and I absolutely loved it! They have so many clean, sleek options to choose from that still allow for some creativity by switching up the colors, fonts and widgets. Each template has various redesign options if you prefer a grid layout over a post-to-post setup, or you want to eliminate certain elements of the theme. All of the themes are fully responsive, meaning they can be easily viewed on all devices. Each of these templates sit at a price-point of $59 and are available for Blogger sites as well, but I highly recommend using WordPress instead.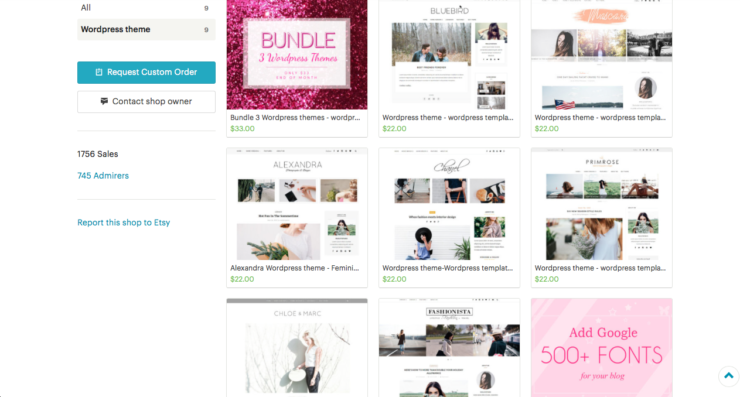 Mai Love Design
I don't remember how I came across Mai Love Design's Etsy shop, but I'm so glad I did! The current template I use is Mai's Mascara WordPress theme, which has been my absolute favorite one I've used yet. Mai is super accessible and always answers any questions I have, which is really nice. Her templates are fully responsive and customizable as well, which is great when you want to start with a pre-made base and turn it into something totally unique to you. You can request custom orders from her too if you have something different in mind that the template doesn't come with, such as adding a bar of Instagram photos at the top.
These two shops offer 30+ combined templates to choose from, so I suggest scrolling through and checking all of them out! You honestly can't go wrong with any of them. I've come across other ones I've liked on different sites in the past, but I only wanted to share ones with you guys that I have personally used and can speak positively about from my own experience. Head over to both sites and click on each of the 30 themes to preview what they look like full screen.
__________
If you ever have any questions about blogging or need some guidance on how to start, please feel free to reach out to me because I'd be more than happy to help! Let me know if you'd like to see a post on how to download, install and customize WordPress themes. You can check out my other blogging posts for more tips.
I hope you all have a great weekend! Today is my 3 year anniversary with Justin (eeeek!), so we plan to go out to dinner and spend the night just being together to celebrate our final dating anniversary before marriage. My second vlog went up today, so be sure to watch it below if you're interested & thank you so much for all the nice and supportive feedback on my first one. 🙂