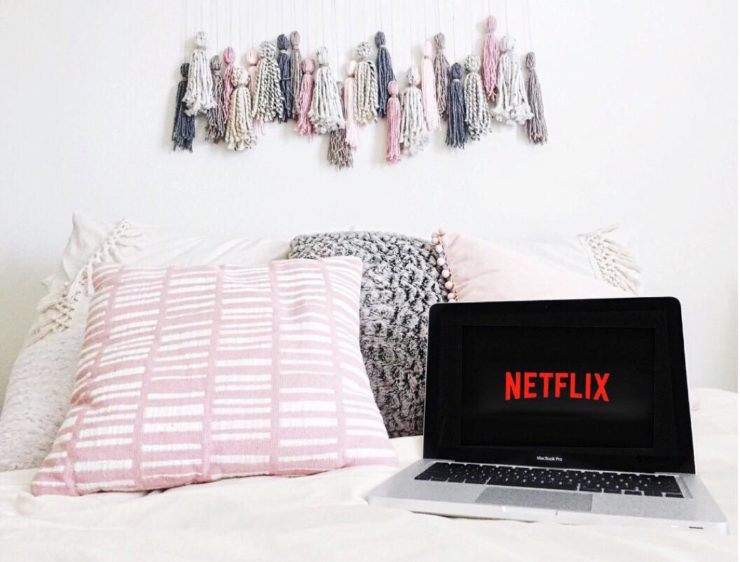 Like most of you, I'm a huge Netflix lover. There's nothing better than coming home from work, putting on your pajamas, and relaxing while watching the next episode of your favorite show. If you like suspenseful TV shows, you've come to the right place! In no particular order, here are my top 10 Netflix series picks.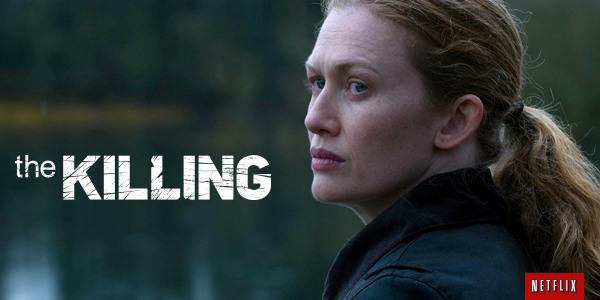 The Killing
I can't say I've cried during very many TV shows, but this one had me SOBBING. This show is filmed so incredibly well and the actors are extremely talented, making you feel like you really know them. Each season follows a new case and let me tell you, the murderer is always the LAST person you would ever expect and will have you literally gasping and screaming out loud. This show is dark and keeps you on your toes every minute.

Revenge
Justin and I almost didn't watch this one because we thought the trailer made it look "girly," but BOY were we wrong! This show has so many twists and turns and so much drama and betrayal, I couldn't wait to watch the next episode! The main character, Emily, changes her name and starts a secret life to uncover the mystery behind the people who got her father falsely convicted and killed for a terrorist crime he didn't commit. You really grow attached to the characters as you get to know  their true identities throughout all four seasons.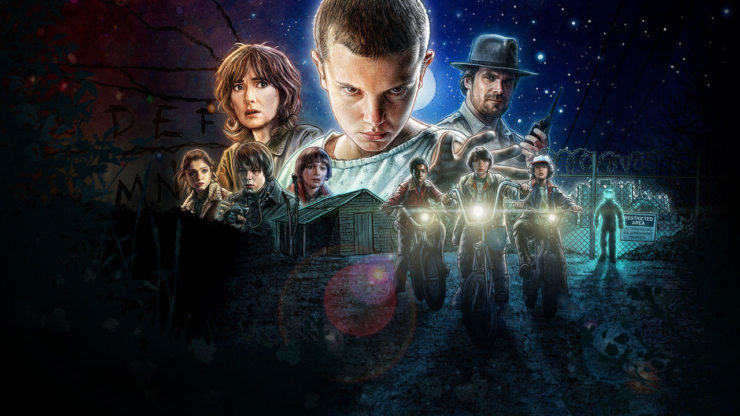 Stranger Things
Just like everyone else, I heard all about this show online and decided to watch it and see what the hype is about -- and the hype is well deserved! This show is set in the 80s and has a bit of a sci-fi feel to it, which I didn't think I would be into but I ended up LOVING it! I was on the edge of my seat during every single episode as these kids find out about mysterious, unlawful acts happening in their small town in good ol' Indiana -- represent!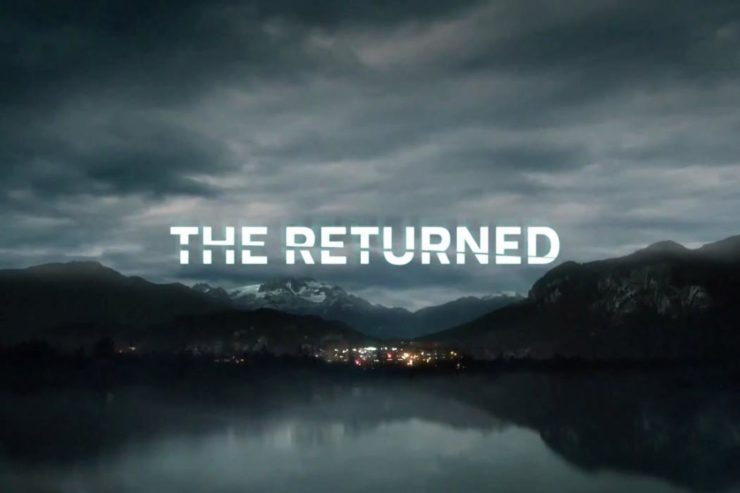 The Returned
I heard that if you liked Stranger Things that you would like this show as well, so Justin and I decided to give it a try. The show is essentially about dead people from this small town that come back to life years later and no one knows why or how. The series follows several people and you get to learn about their past as everyone watching tries to piece together what is happening. This show is really good and I was so sad when we finished the last episode, so I hope it's coming back soon!

The Following
If you like shows about serial killers, this is the show for you! This series follows an Edgar Allen Poe-inspired serial killer and the large number of followers that join him. It's insane and so addicting! This show always has you questioning what each characters' intentions are as they are introduced and what's going to happen next. Justin and I binge-watched this last spring during our final semester of college and I have such fond memories of that!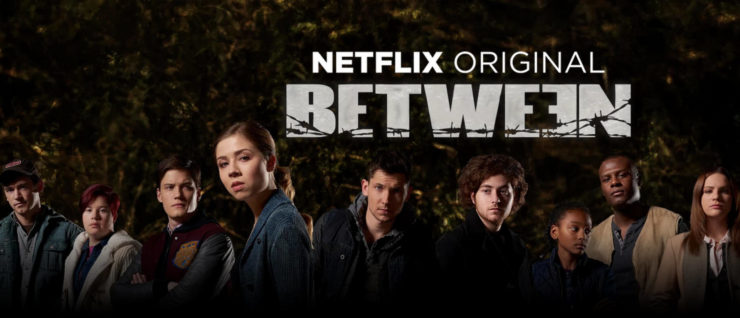 Between
Justin and I just finished watching this series last week and we were really into it! We randomly came across this show while searching for something to watch and I'm glad we found it. It was such a throwback seeing Sam from iCarly again, and she's PREGNANT in this show! This series follows a mysterious plague that kills everyone ages 22 and older in their small town, Pretty Lake. This has you analyzing the inner-workings of the government and questioning if something like this could ever happen -- it's very interesting!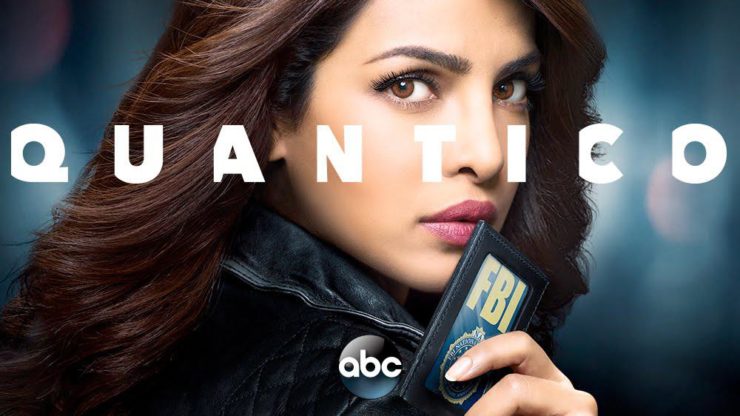 Quantico
Justin and I started this show this week and we are OBSESSED! I was hooked after watching only 30 seconds of the trailer, so that's when you know it's going to be good. This series is the perfect mix of thrill, action and romance and I'm hooked. The story follows a group of young adults attending Quantico, an FBI training camp. At the same time that is playing out, you're following a bombing in present day that the main character (Alex) is accused of conducting! Trust me, it's amazing.
How To Get Away With Murder
My mom and I binge-watched this over Christmas last year and loved it! This show is so detailed and follows a group of law students taking a class called "How to Get Away With Murder" taught by a criminal defense attorney. It is so interesting and I've never seen anything like it! It opens up your mind to how crime and court cases really go down. Every episode ends with a gut-wrenching cliff hanger, always leaving you wanting more!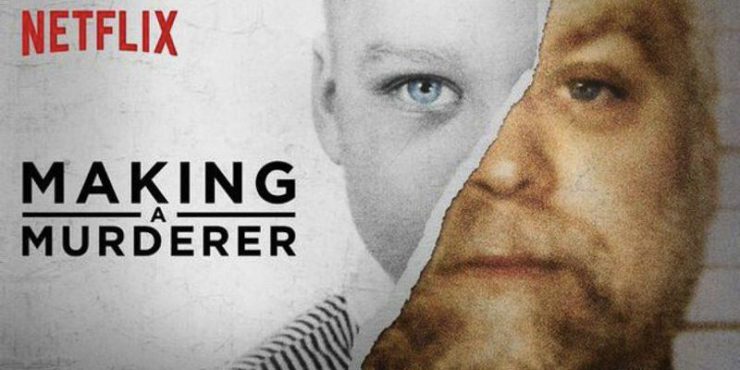 Making a Murderer
If you've heard anything about this 10-episode documentary series, you know everyone who watched it felt very passionately about it. This series follows the real-life murder of Teresa Halbach and the conviction of Steven Avery, who the writers of the documentary believe is innocent. This show makes you question investigators and wonder how many people out there are currently serving life sentences for crimes they didn't commit. This show will have you crying and yelling with frustration as it puts you through an emotional roller coaster, but it's so worth it.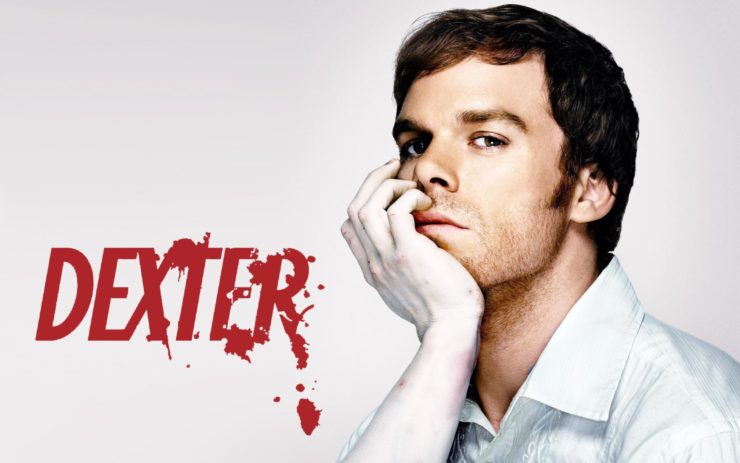 Dexter
This is the first series I ever got into online. It's twisted, suspenseful, and comical all at the same time. The show is set in Miami, Florida following the life of a blood splatter analyst/serial killer. I was left speechless after every single episode because those writers and producers have no limits! Let me tell you, this series has the most torturous end-of-season cliff hangers 

EVER

! Luckily, all of the seasons are on Netflix though so you don't have to wait to find out what happens like I had to. :)
__________
What are your favorite series to watch on Netflix? Let me know which of these series you are most excited to watch!