Another season has come and gone and fall is upon us! There are a crazy amount of trends this season, but I've managed to condense it down to five for this post. Sit back, grab a cup of coffee (an iced carmel macchiato if you're anything like me) and keep reading for the top fall 2017 trends to add to your wardrobe — plus a new haul video from me for you to watch! Hello new clothes! 
VELVET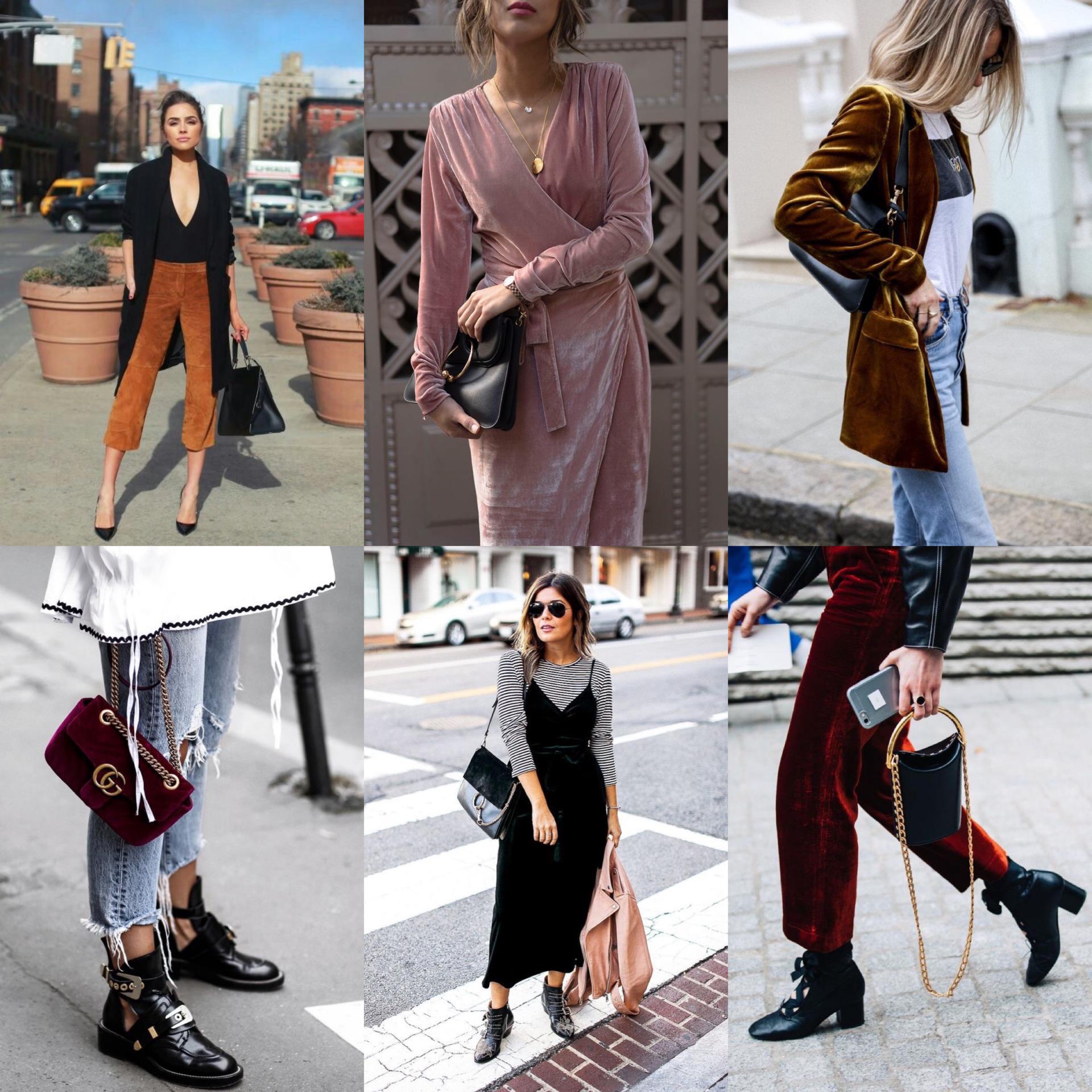 Velvet feels so festive to me and I'm soooo not mad about it! Whether it's a bag, pants, skirt, dress or jacket, there are so many ways to incorporate soft velvet textures into your wardrobe. You know I'm all about texture, so velvet is right up my alley! I'm loving the burgundy and navy shades the most right now.
EMBROIDERED JACKETS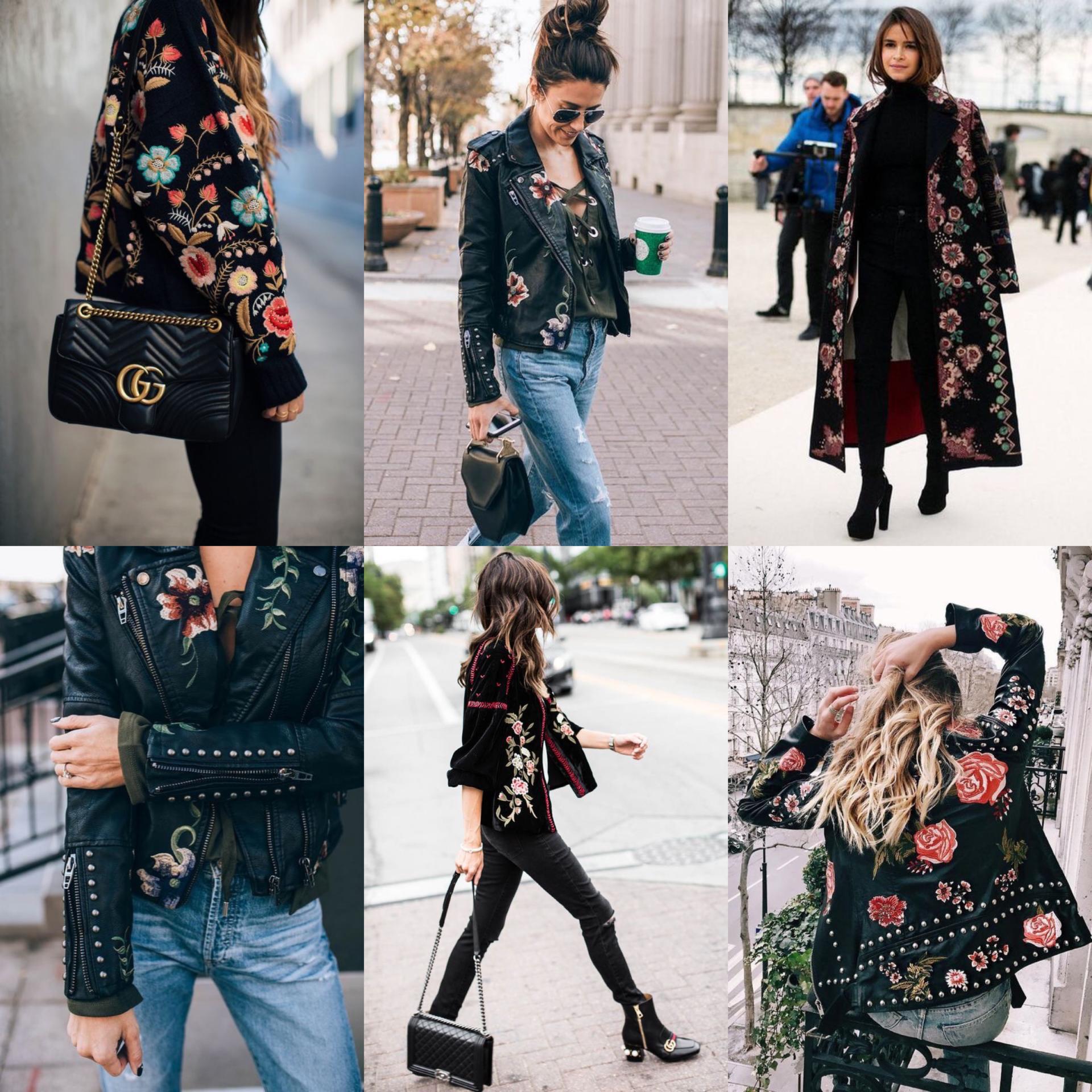 How stunning are these jackets?! I'm all about the details, so these embroidered pieces are such a crave for me this season. These embroidered pieces look great will all black outfits or worn over sweaters or graphic tees for a pop of personality. I snagged a super cute embroidered jacket from TJ MAXX (similar here for $29.99), so I suggest checking there if you're in the market for one!
DUSTERS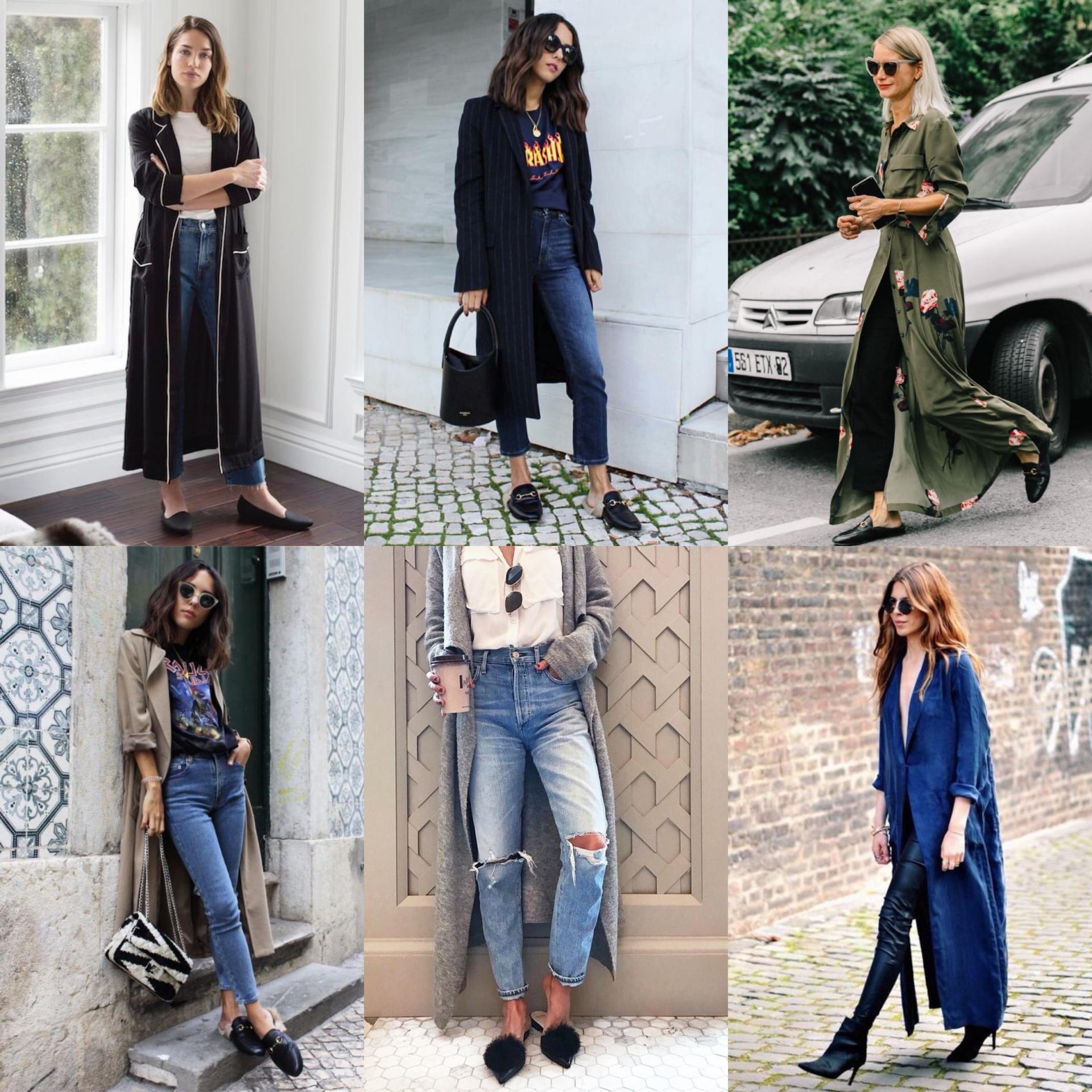 You'll definitely be seeing these duster coats, jackets and cardigans everywhere you go this season. This extends to the "pajama" trend where long silk robes are worn over everyday outfits — who would have thought this would ever be a thing?! I'm loving it! I find dusters to be very slimming and elongating on the body, plus they're great for throwing over pretty much any outfit.

STATEMENT BOOTS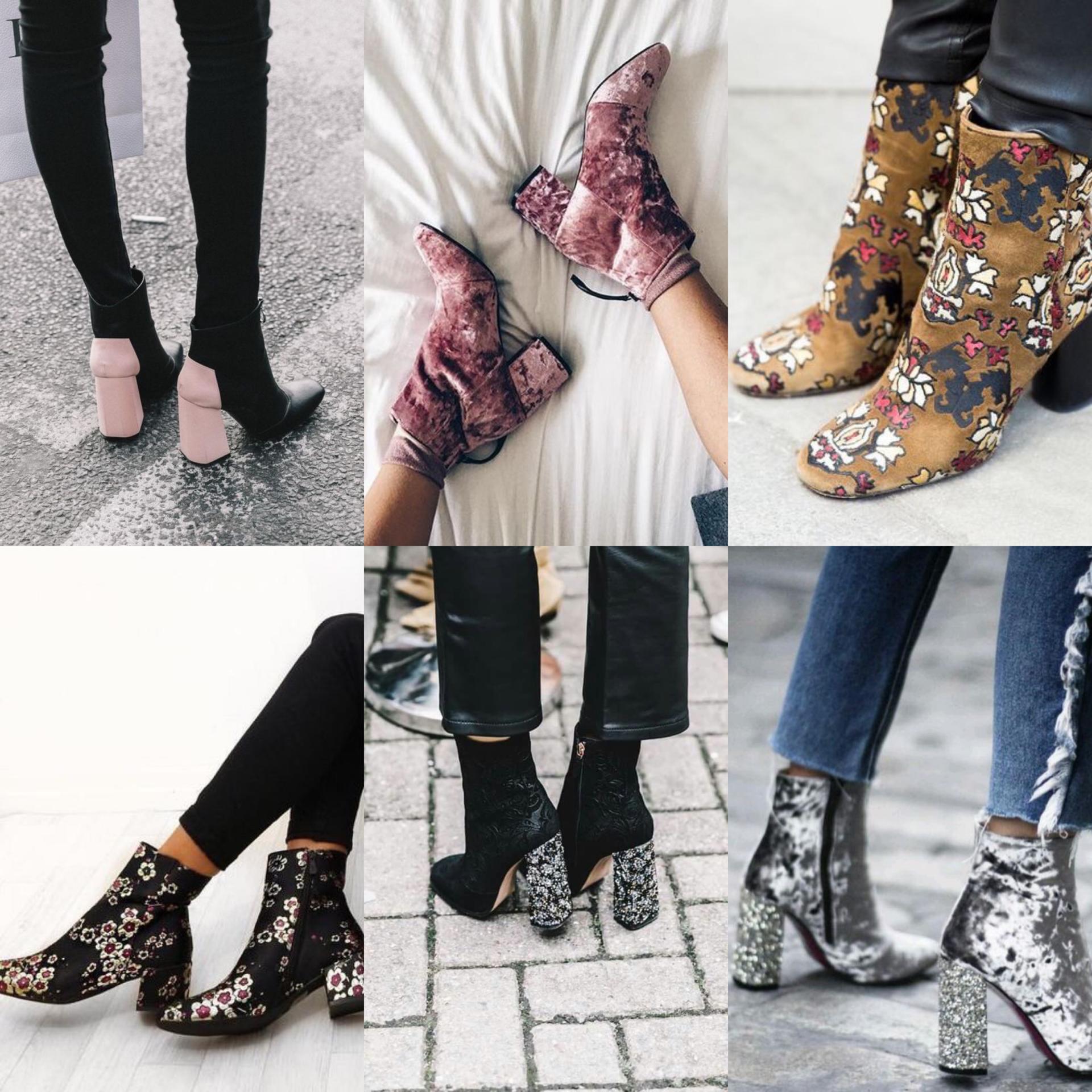 Who doesn't love a great pair of boots in the fall? Sporting statement shoes is a great way to take a simple, minimal outfit to the next level with a piece that's totally eye-catching. If you follow me on Instagram, you know I'm head over heels (literally) for a pair of blue suede, embroidered Kenneth Cole boots I snagged from TJ MAXX a few weeks back. They seriously go with everything and make me feel so chic! 10/10, highly recommend!
FUR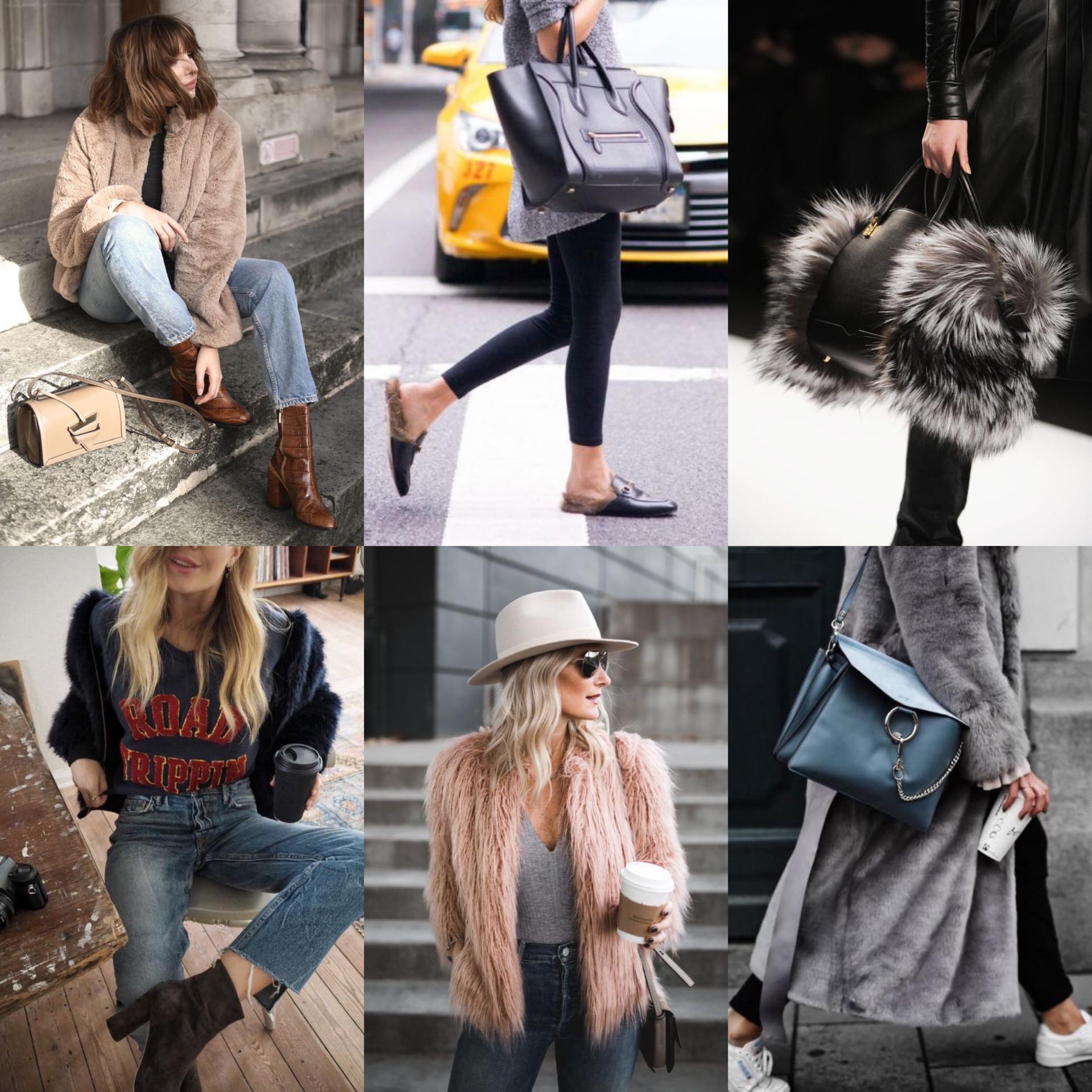 Wearing fur is basically like sporting a fuzzy blanket, and who doesn't want to do that?! Nothing is cozier than a fur jacket, shoes or bag to make your outfit look super in-season and cold-weather friendly. I'm craving a neutral, low-key fur jacket, a fur bag and a pair of fur-accented slides! Give me all the fur.
Watch me haul some fall fashion trends in my new video & subscribe to my channel!
Some of the many other trends I didn't touch on in this post include seventies-inspired, the color red, stars, color blocking, silk neck-tie scarves, bell-sleeves (or any sleeve detail) and pajamas as everyday wear! What are your favorite trends for fall 2017? Which ones are on your shopping list? Thank you for reading & have the best day! 🙂
Did you enjoy this? If so, read up on my other fashion posts here.